This chili jam is the most perfect leftover sandwich jam in the world! It is sweet and spicy, and goes well with basically everything. Absolutely ideal for that Black Friday Turkey sandwich.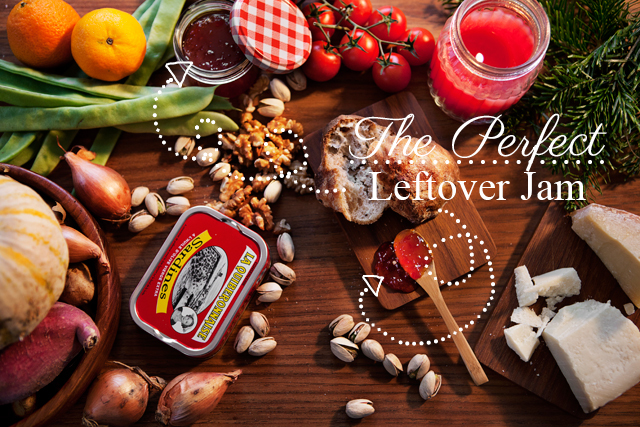 I recommend some rustic sourdough bread, turkey meat, this jam and then just throw in some crispy bacon and fresh tomatoes and you are all set.
Ps: This is a super easy recipe and you can simply make it tonight while preparing the rest of the meal for tomorrow – You will thank me after that first sandwich bite on friday, I promise!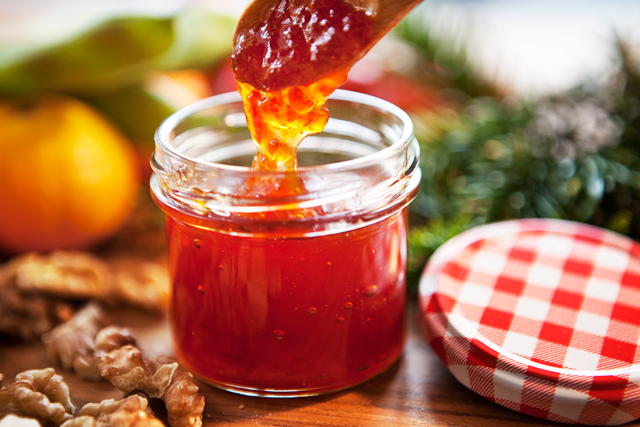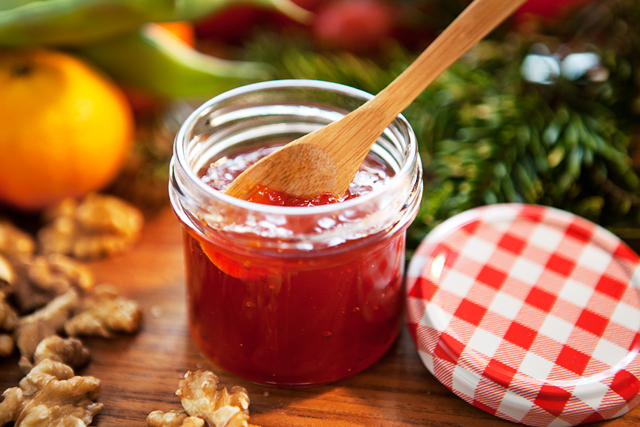 Recipe: Chili Jam
Recipe inspired by Nigella Lawson
Ingredients
250 g

Sugar

250 g

Jam Sugar (with pectin)

300 ml

Apple Cider Vinegar

75 g

Red Chili

75 g

Red Bell Pepper
Directions
Deseed the chili (I leave few seeds to add some heat) and the bell pepper and cut into pieces
In a food processor pulse cut-up chili and bell-pepper until finely chopped
Dissolve the sugar (both kinds) in the vinegar in a wide, medium-sized pan over a low heat without stirring
Add chili and pepper to the pan and bring to the boil, then leave it at a rolling boil for 10 minutes
Take the pan off the heat and allow it cool. The liquid will become more syrupy, then from syrup to jelly-like as it cools
After about 20-30 minutes, or once the red flecks are more or less evenly dispersed in the jelly (as the liquid firms up, the hints of chili and pepper start being suspended in it rather than floating on it), ladle into your sterilized jars
|
Published on November 21, 2012
|
Chili Jam Recipe
Comments - I would love to hear from you