Will you be my Valentine?
Valentine's Day is here again. Not that I am sending cards or expecting flowers from the hubby, I never do turn down an excuse to bake a sweet dessert for myself. Wink Wink.
This Chocolate Fondant Recipe is as easy as it gets and you can make a delicious, chocolaty treat in just a few minutes. And the best thing, you serve them warm and they have a gooey caramelly middle.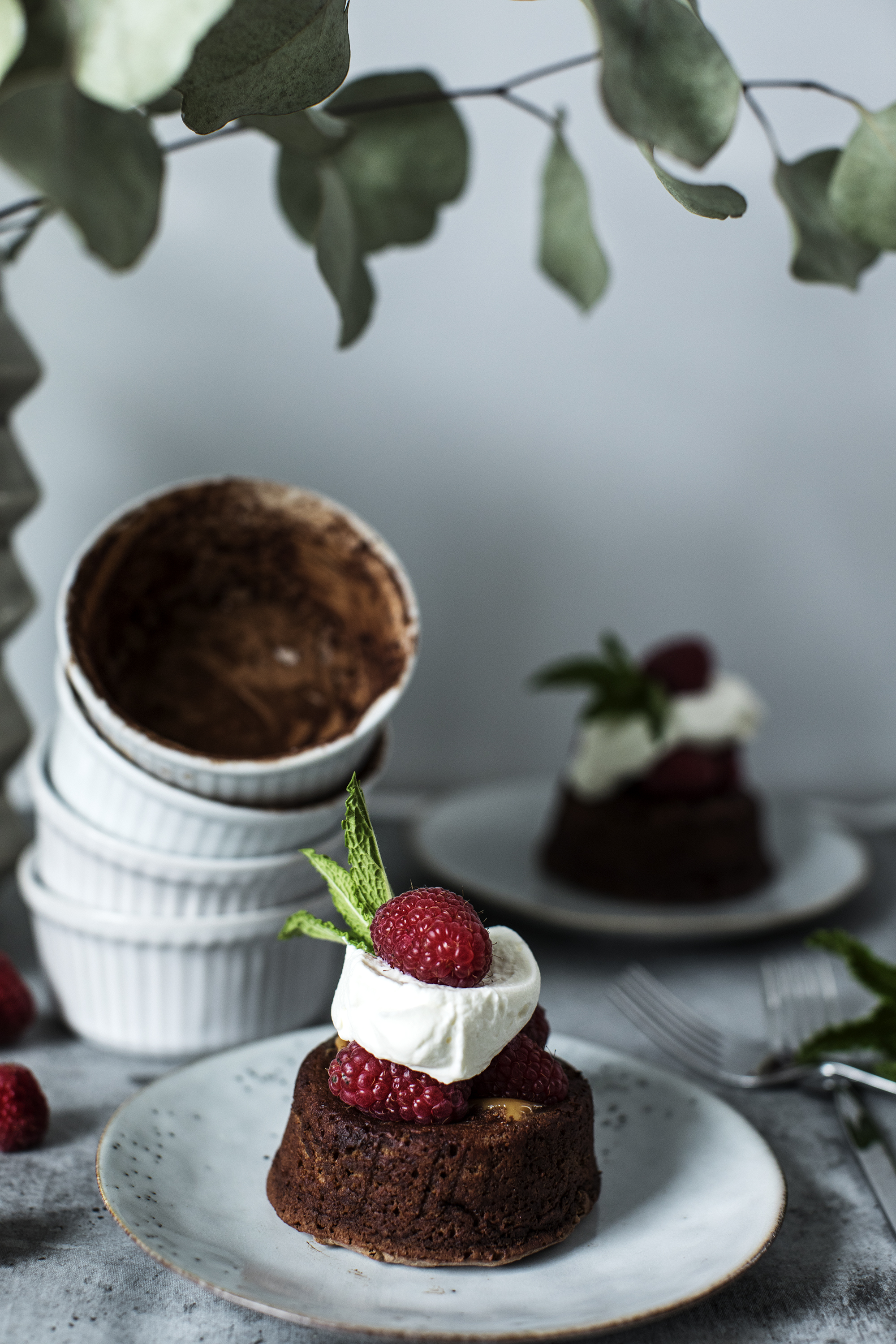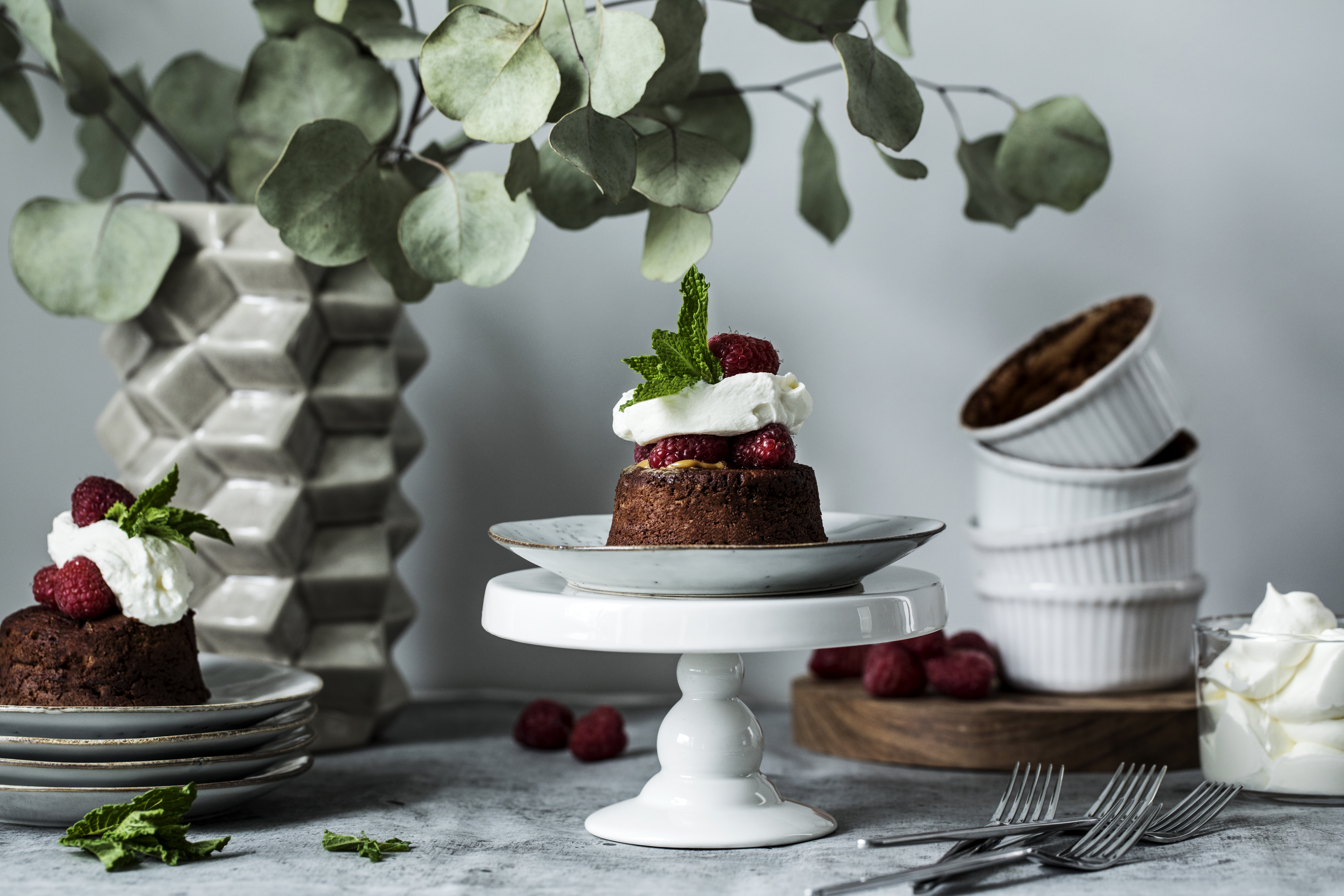 When I ask my husband what we should serve for dessert at a dinner party or what cake he would like me to bake for his birthday – Chocolate Fondant is his answer. Every single time.
It's that good and it is that easy. You can of course experiment with flavors and toppings. I once poured cognac over each cake and lit it on fire – not only was that a wow factor at the table, it was super yummy.
TIP:
You can also make these in advance and serve them hot at a dinner party. Simply follow all the steps but instead of baking them right away, keep them ready in ramekins in the fridge. 
PS: If you do not have time to make the salty caramel sauce, simply leave it out. (But if I were you, I'd make it. It's soooo delicious!)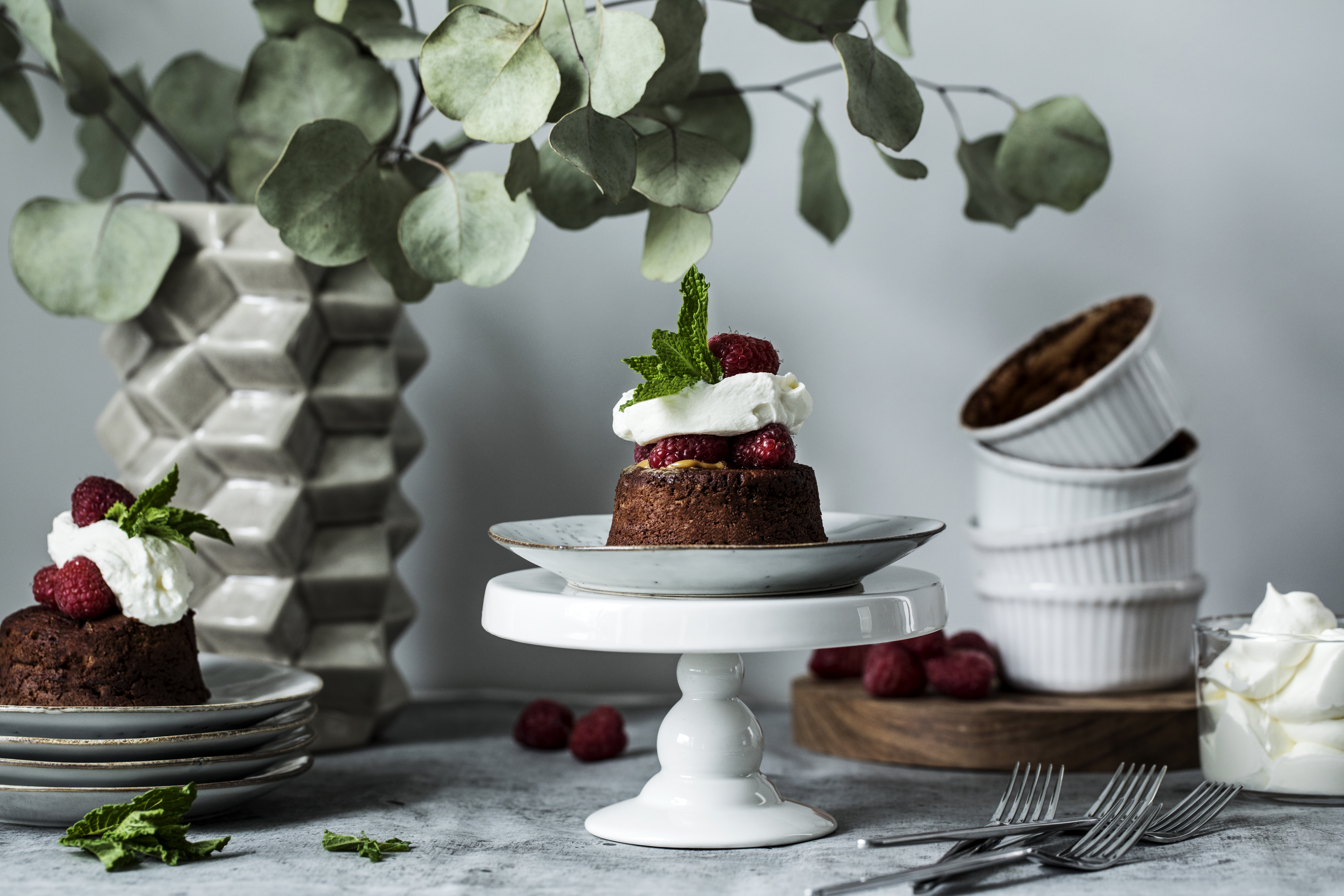 Recipe: Chocolate Fondant
Makes 4
If you do not have time to make the salty caramel sauce, simply leave it out.
Ingredients
50 g (3 1/2 tbsp) plus more for Ramekins

Butter

Cocoa, for dusting ramekins

50 g (1 3/4 oz)

70% Chocolate

1

Egg

1

Egg Yolk

60 g (2 tbsp)

Sugar

2 tbsp.

Grand Mariner or Tia Maria

50 g (4 tbsp)

Flour

Dollop

Salted Caramel Sauce (recipe below)
Directions
Heat the oven to 160°C (350°F)
Butter 4 Ramekins and place them in the fridge for 10 minutes. Butter them again and dust with cocoa powder. Place in the fridge again.
Melt butter and chocolate together over water bath. Stir together and let cool slightly.
Whisk egg, egg yolk and sugar until light and fluffy.
In a thin stream, add the chocolate/butter mixture to the eggs while whisking constantly.
Add liqueur. Stir.
Sift the flour and gently fold together with the "dough".
Divide half of the dough into the 4 cold ramekins, add a dollop of salted caramel sauce and then cover with remaining dough.
Bake for 10 minutes. When you take the cakes out of the oven, run a sharp knife along the edges and immediately turn them on a plate.
Serve the cakes while hot and while the middle is still runny.
Top with ice cream, freshly whipped cream and/or berries.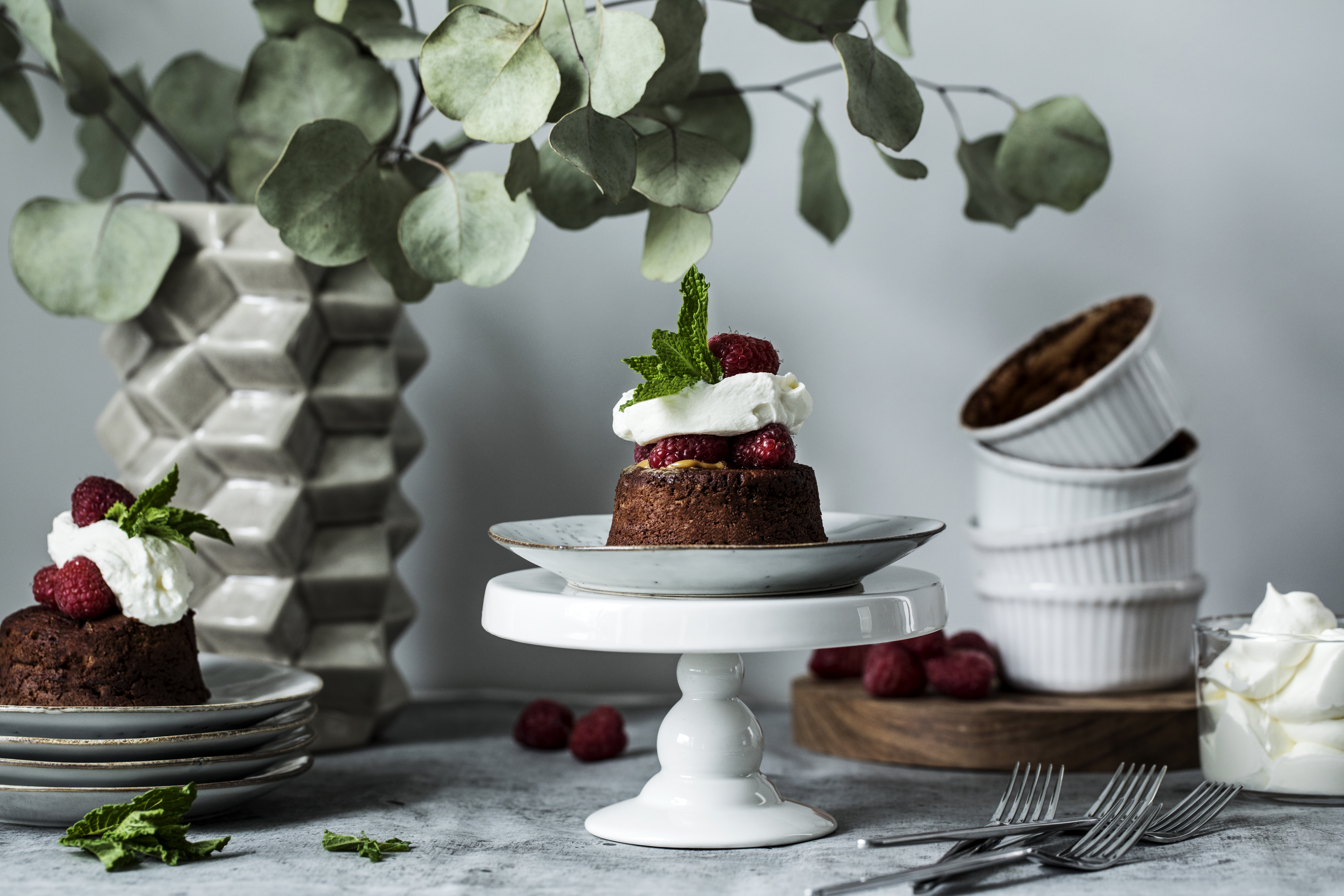 Recipe: Salted Caramel Sauce
Makes quite a lot, but you can keep it in the fridge for few weeks.
Ingredients
3.5 dl (1 1/2 cups)

Sugar

125 g (1 stick + 1 tbsp)

Butter

2 dl (3/4 cups)

Heavy Cream

1 tbsp.

Salt

1 tbsp.

Bourbon
Directions
In a heavy saucepan melt the sugar slowly. You want it amber golden and around 150°C (300°F). Be careful it burns at a blink of an eye
Add the butter all at once and stir until melted and well blended with the sugar
Remove from heat and slowly add the heavy cream
Add the salt and bourbon
Cool, and pour into sterilized jars
|
Published on February 13, 2017
|
Chocolate Fondant Recipe
Comments - I would love to hear from you