Two friends, one vodka importer and one bar owner, got together to figure out a way to formally introduce vodka to the American population, as an alternative to the main white spirit of the time: Gin. After mixing and tasting they came up with the perfect balance and freshness of the Moscow Mule and within weeks the drink was being sold in engraved mugs to movie stars on the LA Sunset Strip
Not only was Glenn Miller's "Chattanooga Choo Choo" the most popular song of 1941, the Moscow Mule was also born in a hotel bar on the vibrant island of Manhattan.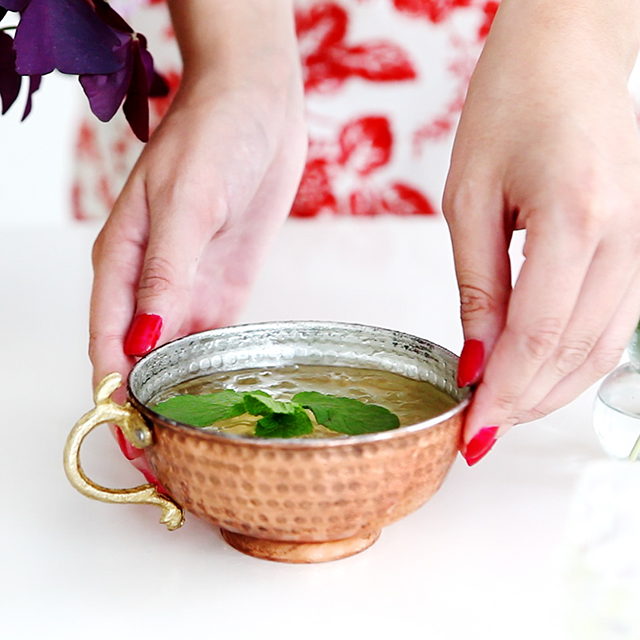 The copper mug that the Moscow Mule is traditionally served in was a marketing scheme intended to give the drink a unique signature, thus boosting sales. The great thing about the copper mug is that it also keeps your drink ice cold on hot summer days and warm late summer nights.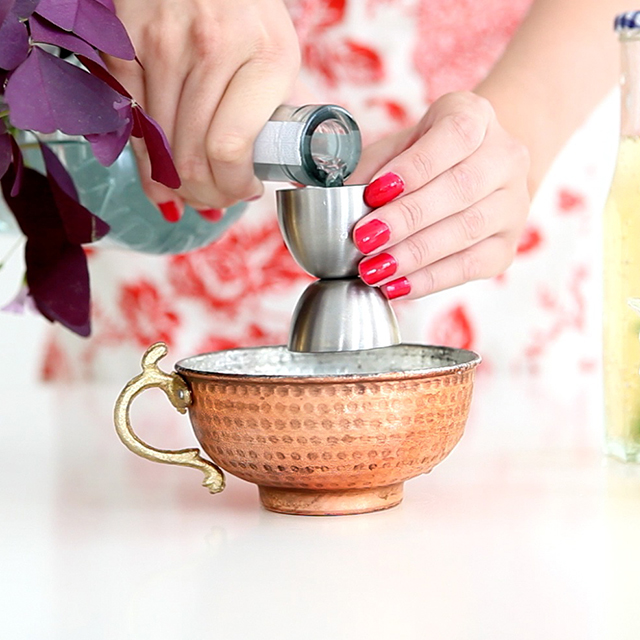 The Moscow Mule is traditionally served with Ginger Beer, and if you can get your hands on that I highly recommend you do so. I used my own Homemade Ginger Ale
Happy Weekend Ya'll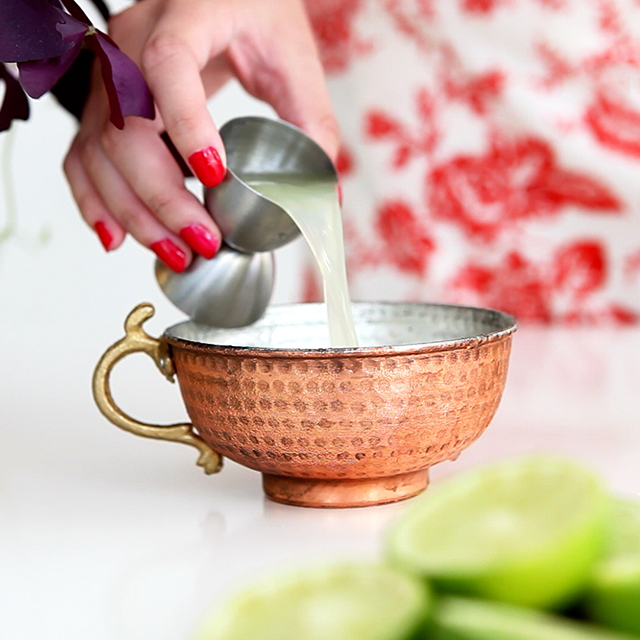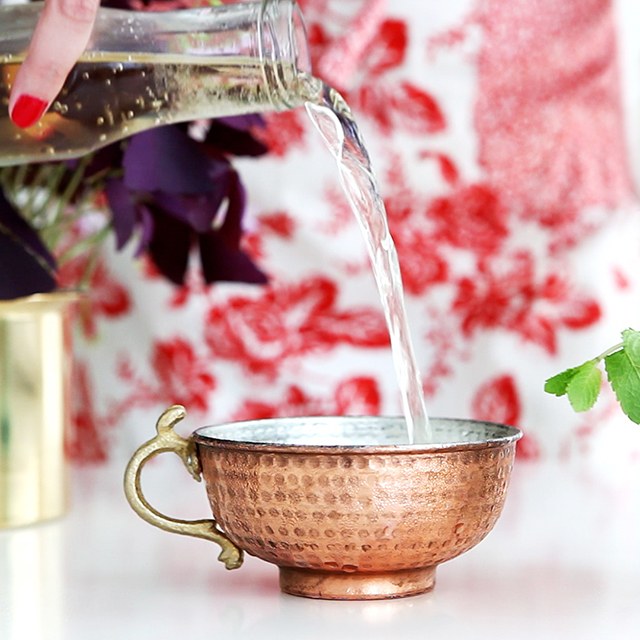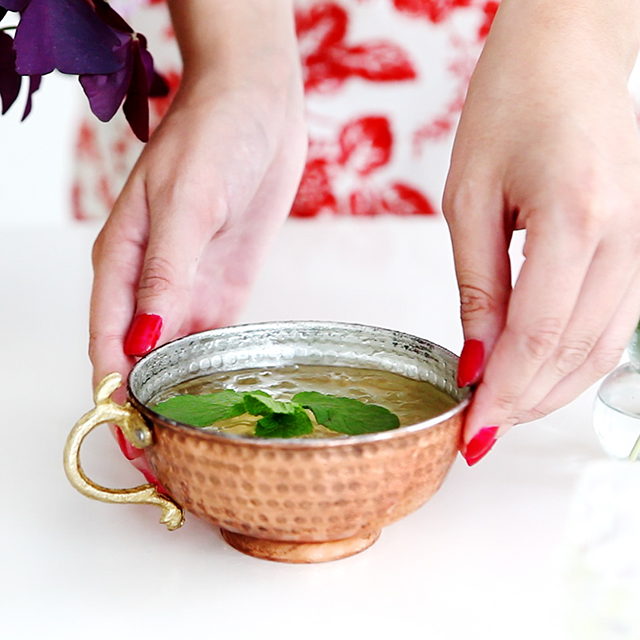 Recipe: Moscow Mule
Ingredients
Crushed Ice

4 cl (1.5 ounce)

Vodka

2 cl (0.75 ounce) 

Fresh Lime Juice

8-12 cl (3- 4.5 ounces)

Ginger Beer/Ginger Ale

Mint for Garnish
Directions
Fill a glass or copper mug with crushed ice
Pour  vodka and  lime juice over and give it a stir
Fill the mug up with ice-cold ginger beer/ale
|
Published on August 16, 2013
|
The Moscow Mule
Comments - I would love to hear from you