When the winter darkness starts  to feel heavy it is time to freshen up and find new energy. Starting your day with a boosting Green Kale Smoothie will help you to tackle early dark mornings and remind you that brighter days are ahead.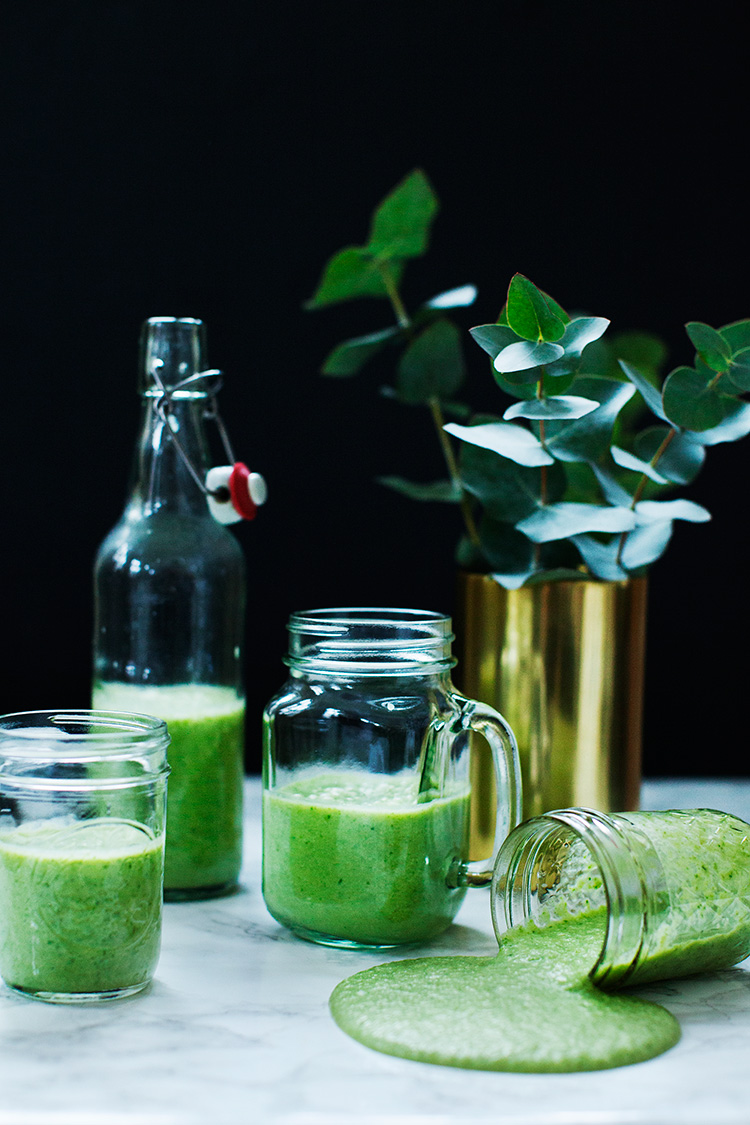 I love breakfast and I definitely do not function properly without it. But during winter and dark mornings I tend to get a little lazy and too often I choose to stay 15 minutes longer in bed and skip breakfast. But this Kale Smoothie Recipe is truly helping me break my bad habit of not getting up. I make it the night before!
Having a nutritious smoothie in the fridge surly takes the pressure off when you open your eyes in the morning.
This kale smoothie recipe is so simple that it seriously takes me 10 minutes to prep, blend and clean. Easy Peasy!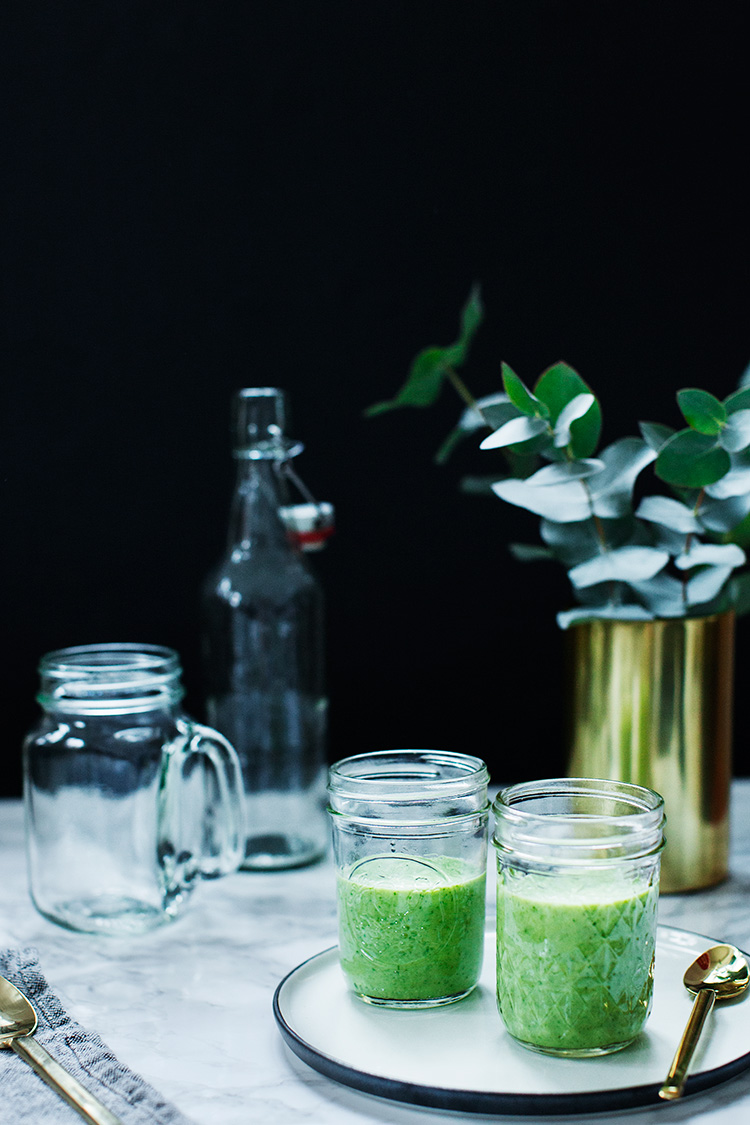 Kale is used in almost every cuisine all over the world and often spoken about as the world's healthiest food. It is very high in beta carotene, vitamin K, vitamin C and it is rich in calcium as well. A true Vitamin Bomb that can only do you good!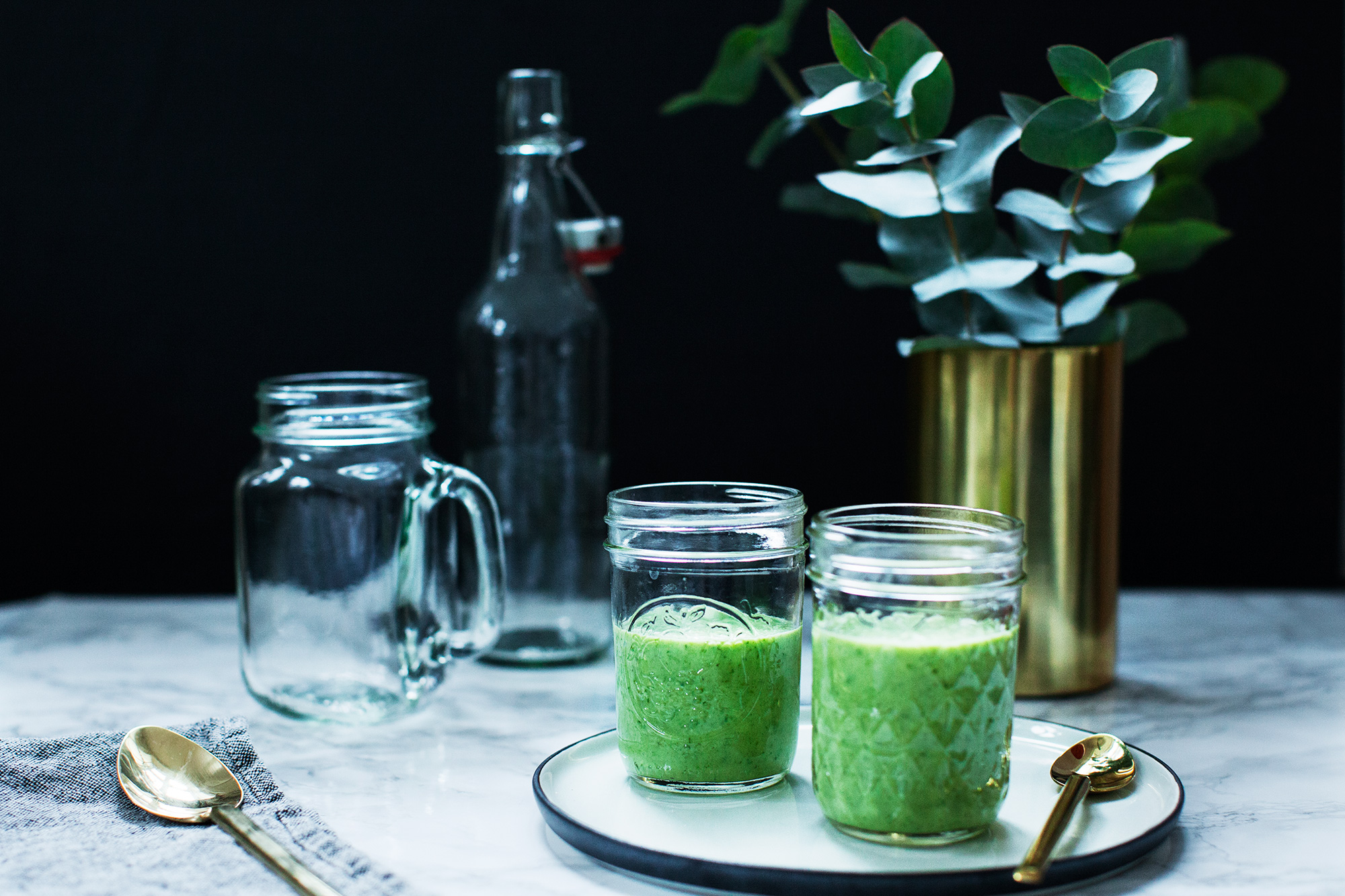 Recipe: Green Kale Smoothie
Serves two
Ingredients
Handful

Kale

1

Green Apple

1

Banana

Large Piece

Fresh Ginger

1,25 dl (1/2 cup)

Coconut Milk

1,25 dl (1/2 cup)

Ice cold Water

Juice from one Lemon
Directions
Peel apple and Ginger, then put everything into a blender and mix until smooth. If you think the smoothie is to thick add more water and/or lemon juice.
|
Published on January 26, 2015
|
Kale Smoothie Recipe
Comments - I would love to hear from you