I am so lucky to have generous friends with old beautiful apple trees in their gardens and this year I have received boxes and bags filled with crisp and juicy apples. I made few different things with all these delicious apples, and today I present my very first Apple Chutney to you. It has complex flavour – right amount of sweetness, tanginess from the vinegar, warmth from ginger and cinnamon and a spicy aftertaste from the chili. Yummy!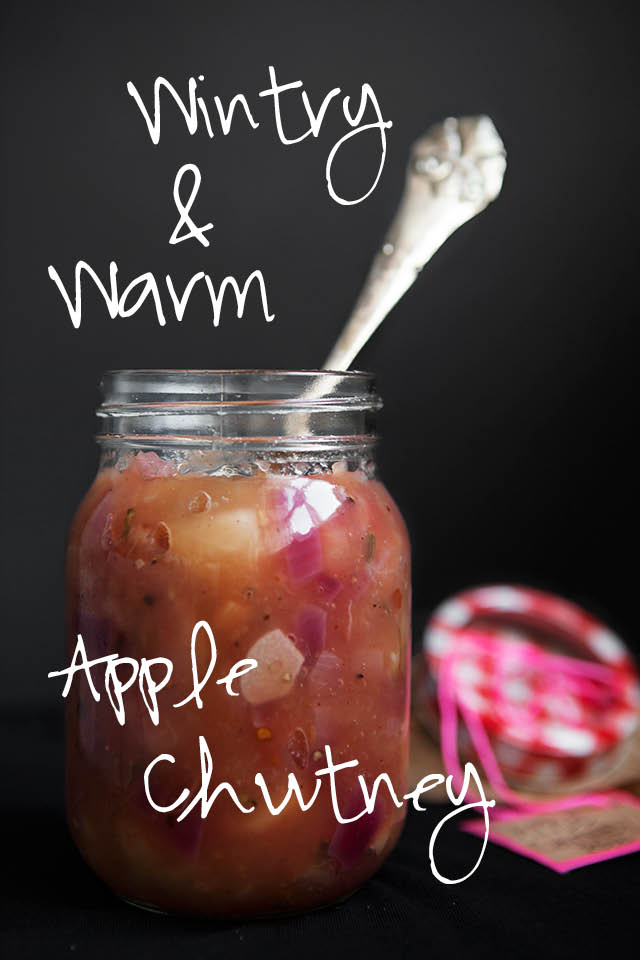 Chutney is originally from India and mango is often the main ingredient, but it can be made with all kinds of fruits and/or vegetables.
The Chutney is an excellent way to preserve fruit, and the longer you store it the more flavourful it gets. I recommend letting the chutney rest for at least one month after making it before eating it.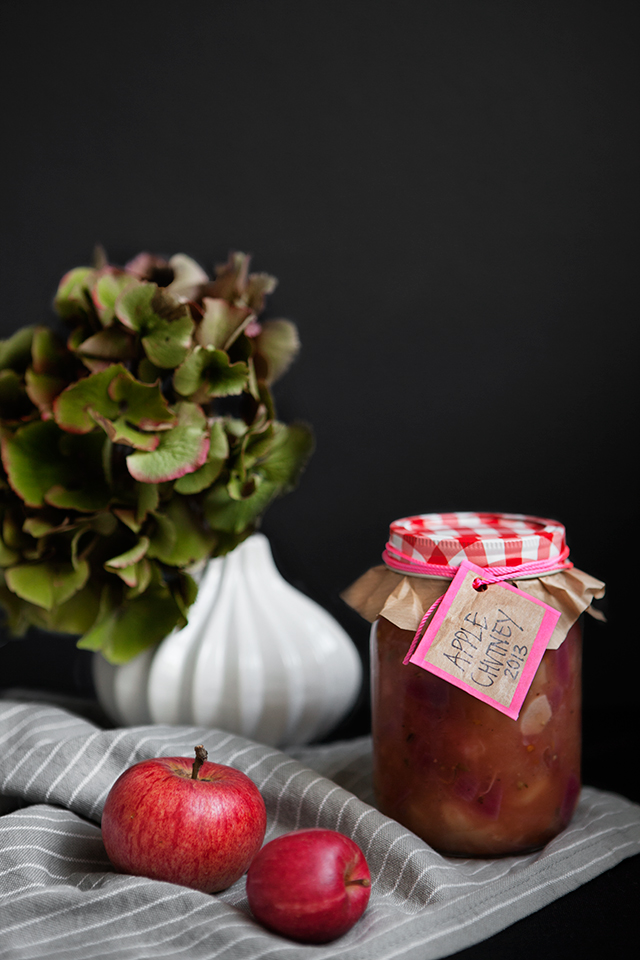 I peel and core all the apples I use for this Chutney, and use the left overs to make a delicious Apple Syrup that goes really well with pancakes, you should give it a try.
Also, here you can find my recipe for Homemade Applesauce
When to eat chutney: Use chutney with roast pork instead of apple sauce; with lamb instead of mint jelly; with turkey instead of cranberry sauce or with ham instead of mustard
Tip: A jar of chutney makes an excellent hostess or holiday gift!
Ps: Did you ever try my Hot, spicy and spiked Apple Cider that I made last year? If not, you definitely should!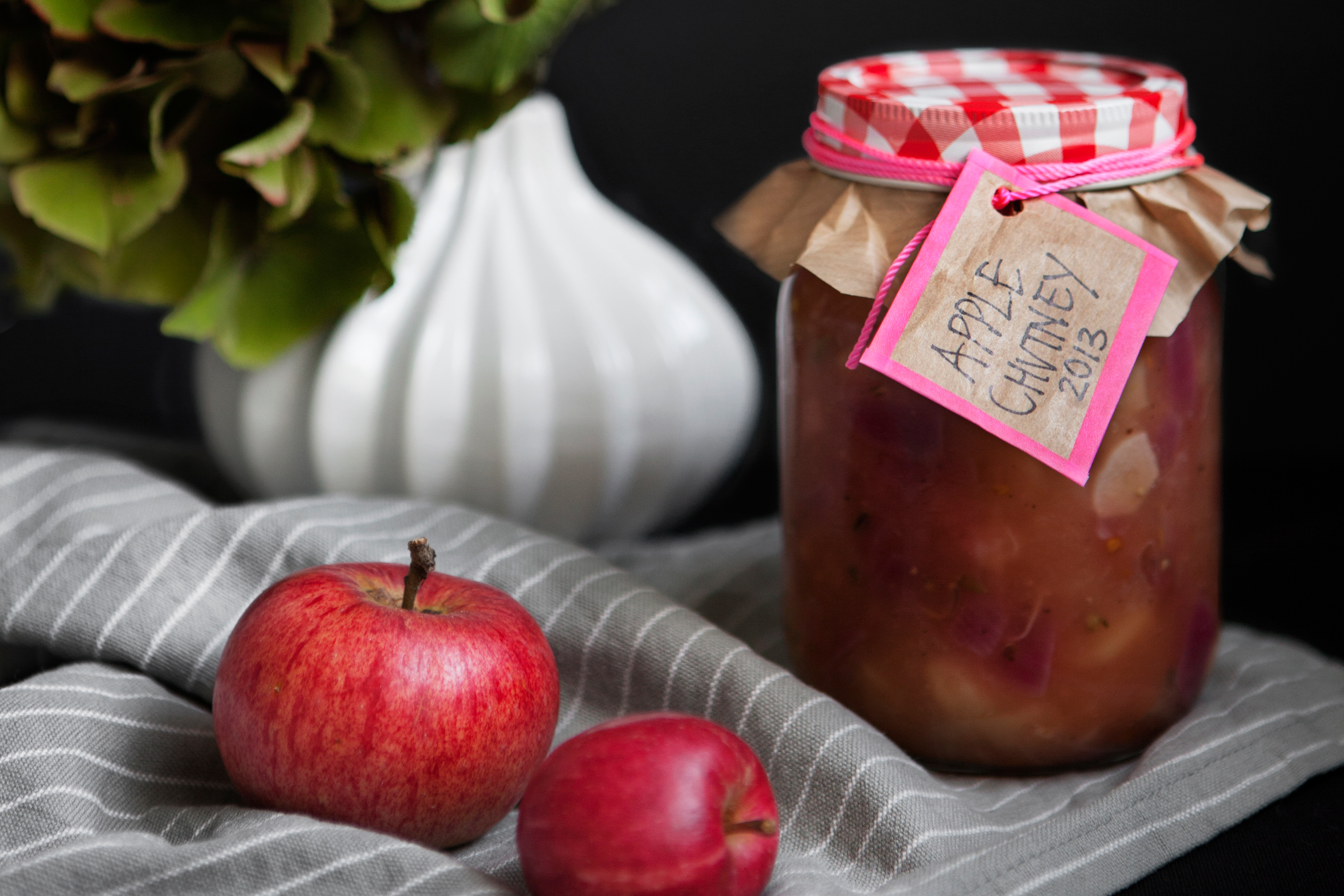 Recipe: Apple Chutney
Ingredients
1 kg (2 pounds)

Apples

2 large

Red Onions

3

Garlic Cloves

50 g (1.8 ounces)

Ginger

3 dl (1 cup + 3 tsbp)

Apple Cider Vinegar

2 dl (0,5 cup + 5 tbsp)

sugar

Juice and Zest from 1/2 Lemon

1-2 tsp

Dried Chili Flakes

2 tsp

Fennel Seeds

1 tsp

Cinnamon

1

Star Anise

Salt and Pepper to taste
Directions
1. Peel and core the apples and chop into pieces. Don't throw out the peel, you can use it to make syrup!
Chop the onions into bite sized pieces
Finely chop the garlic and the ginger
Now put all the ingredients into a large saucepan
Slowly bring to the boil until sugar has dissolved
Simmer for 30 minutes until very thick, but some of the apples still holding their shape. You don't want to make sauce, this is chutney
Remove the star anise (you don't want to break anyones teeth) Spoon into sterilised jars and store in a dark and cool place.
|
Published on October 4, 2013
|
Apple Chutney Recipe
Comments - I would love to hear from you