Not only because fall is my favorite season or because so many of my friends have backyards with apple trees in them, have apples been the theme here on the blog for over a week now –  It is simpIy because of all the delicious things you can make with them. I have made  Apple Chutney ,  Apple Syrup and Apple Cider – Today, Applesauce and Spice Loaf, are on the menu!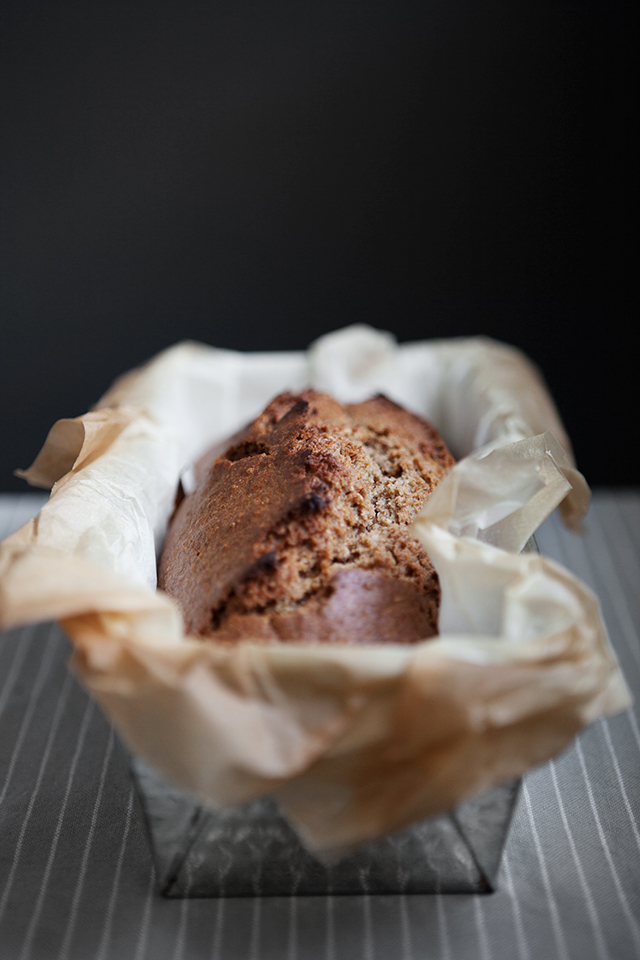 Applesauce is so easy to make, and I highly recommend making your own. The store bought ones are often filled with sugar or some artificial ingredients that have nothing to do with apples.
My applesauce is semi-sweet, but you are in control of how sweet you want yours. Add or subtract the honey and sugar as you wish. I also put a little cinnamon in mine, if you don't feel like doing that, just leave it out.
I used my applesauce to make a spice loaf filled with warmth and sweetness, perfect for a nippy fall afternoon.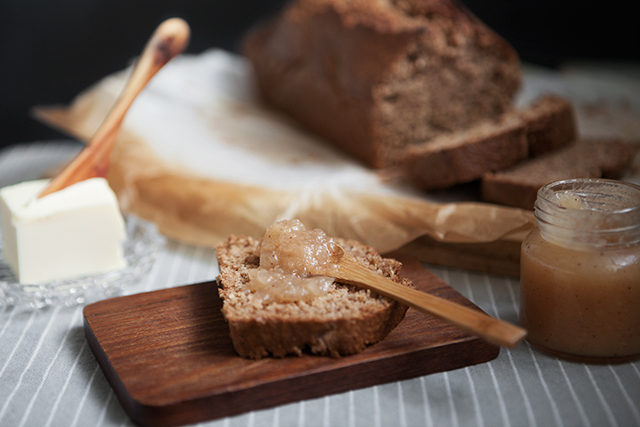 My husband and I have talked and discussed this spice loaf a lot since I baked it. There is no question about how much we like it, but I keep calling it bread and he calls it cake.
My argument is, since I eat it with butter it must be bread, I would never put butter on a cake! He on the other hand says that since it is sweet it can't be bread.
Call it what ever you want, eat it with butter or nothing – Just bake it and enjoy it! You will not regret it!
Need more inspiration on how to use applesauce? Pimp up the good old oatmeal, put it on your morning yogurt, in a meatloaf, smoothie, throw it in a crumble, on your ice-cream and I could go on and on.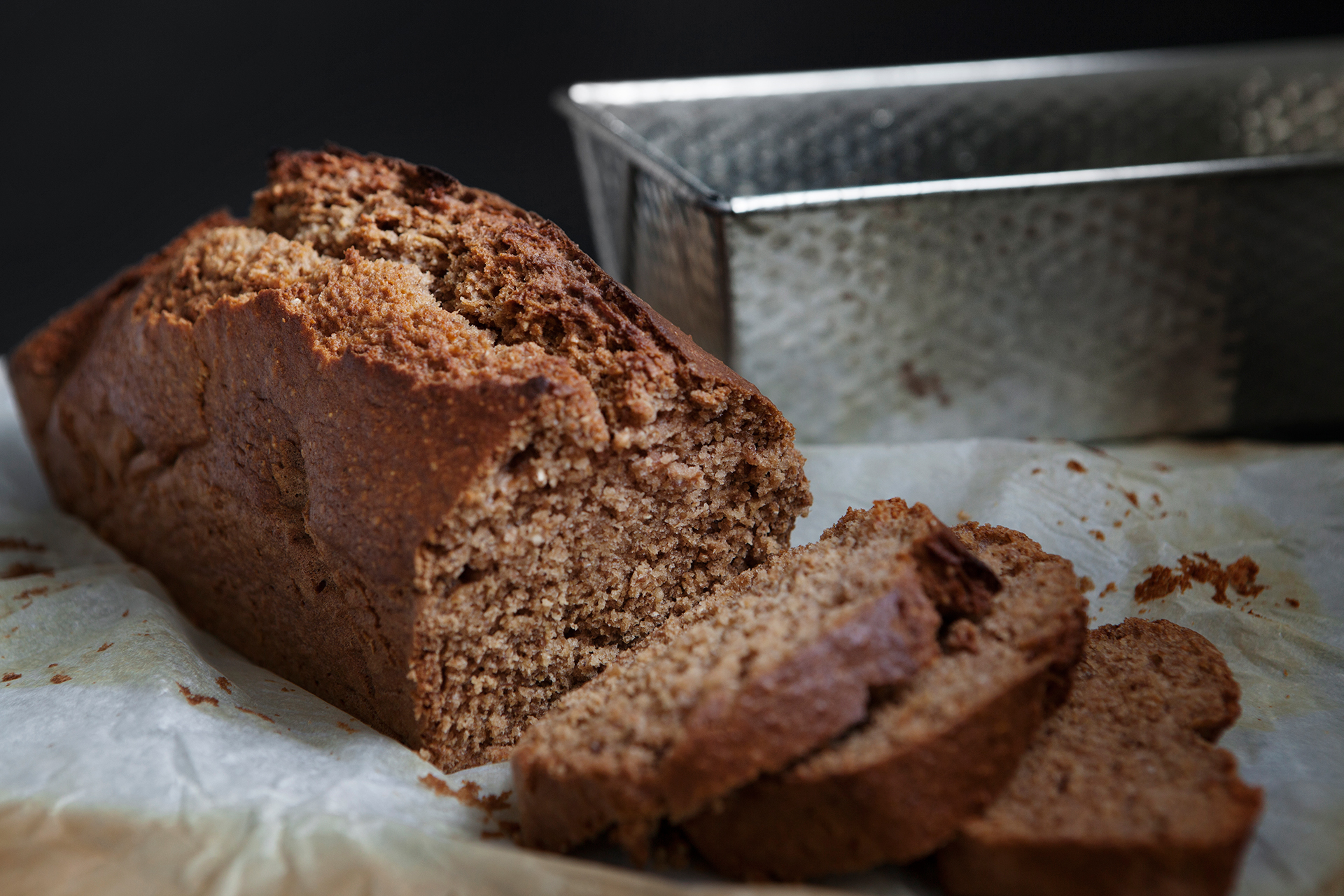 Recipe: Spice Loaf with Homemade Apple Sauce
Applesauce
5 dl (2 cups) roughly chopped apples
1 1/4 dl (1/2 cup) water
1/2 tsp ground cinnamon
2 tsp Honey
2 tsp Sugar 1. Put the chopped apples, cinnamon and water in a pot. Bring to a boil and let simmer for 30 minutes or until the apples are completely broken apart. Stir occasionally.
2. Add the honey and sugar
3. If you feel like your applesauce is to chunky, throw it in the blender and give it one quick bliss.
4. Pour into jars and keep in the fridge
Ingredients
2.5 dl (1 cup)

flour

2.5 dl (1 cup)

whole wheat flour

1.25 dl (1/2 cup)

sugar

1/2 tsp

salt

1 tsp

baking powder

1/4 tsp

ground cloves

1/4 tsp

ground nutmeg

1/4 tsp

powdered ginger

1

egg

2.5 dl (1 cup)

applesauce

1/2 dl (1/4 cup)

canola oil (or other flavour less oil)

3 tbsp

milk

2

egg whites
Directions
Preheat the oven to 180°C (350°F) and line a loaf pan
In a large bowl combine flour and whole wheat flour, sugar, salt, baking powder and spices
In another bowl mix the egg, applesauce, oil and milk
Now stir the wet ingredients into the dry ones until well combined
In the third bowl whisk the egg whites stiff and dry (you should be able to turn the bowl upside down over your head) then gently fold the egg whites in the batter
Pour into the lined loaf pan and bake for 45-50 minutes or until a toothpick comes out clean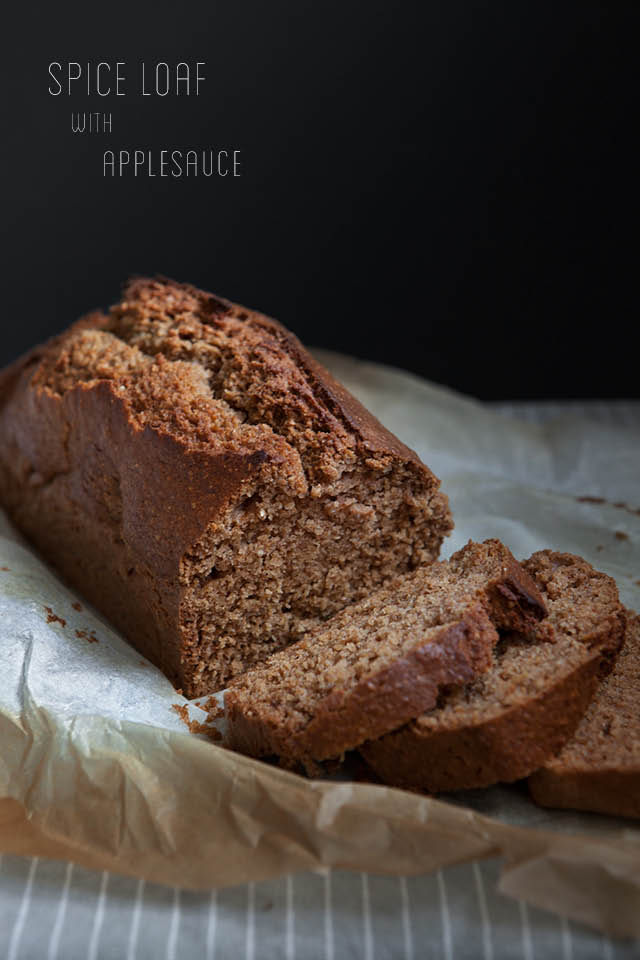 |
Published on October 12, 2013
|
Spice Loaf with Homemade Applesauce
Comments - I would love to hear from you