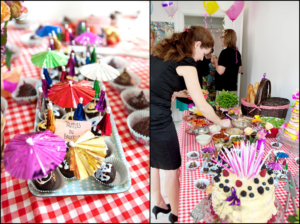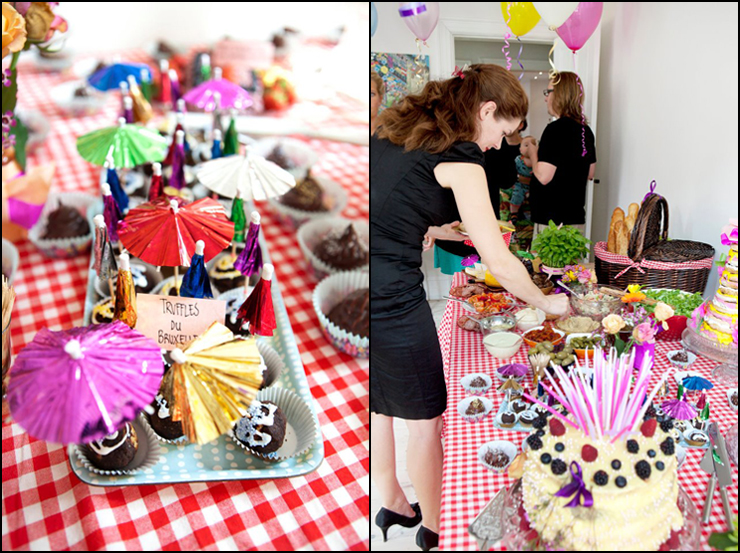 When I turned 30 last fall I decided to throw a big birthday bash. I have always been a huge fan of birthdays and I love celebrating my own with all my peeps, ice-cold champagne and delicious food.
What I really wanted to do was to have a picnic style garden party, but since you can not count on the weather gods here in Scandinavia I decided to try to create that same feeling in my very own living-room.
I got balloons in pastel colors and blew all of them up (or until I was completely blue in the face) , I tied colorful ribbons on every one of them and then I hang them in the ceiling (in every room) with a piece of tape. It look really good and for very little money and lots of air I had created romantic (a little girly) and fun decorations.
I had rustic flowers in all colors everywhere, on all tables and on all window-shelves. Few weeks before the party I had asked my friends in the neighborhood to not throw out glass jars and the night before the party me and my sister decorated them with ribbons and paper and made colorful and cute vases. Then I threw red/white checkered table cloth over the table and voila I had transformed my living room into a garden.
The theme of the food was of course picnick so I made baguettes and all kinds of spreads and toppings so people could make their own rustic sandwiches. I made to different type of hummus, aïoli, pesto, fig-spread, I roasted tomatoes, had a bad ass cheese-plate with 6 types of cheese, 3 different sausages, beef-basil-meatballs, fresh basil, olives, chornichons, green salad etc…
And at the 'all homemade' dessert end of the table I had Belgian Truffles, 5 layered rainbow cake with fresh berries and different flavored cream between each layer – coated with vanilla frosting, my famous skyr cake, marzipan tower cake, danish chocolate cream puffs with different colored cream and one gluten/lactose/sugar free cake for the friends with intolerance and allergies.
With all that food and 25 ice-cold bottles of bubbles my dear guests turned this sweet and girly afternoon party into an amazing never ending, all night long party. It truly was the best birthday ever.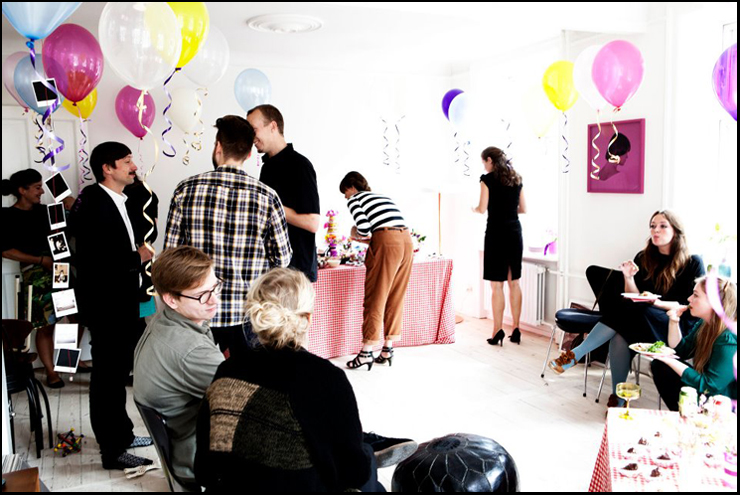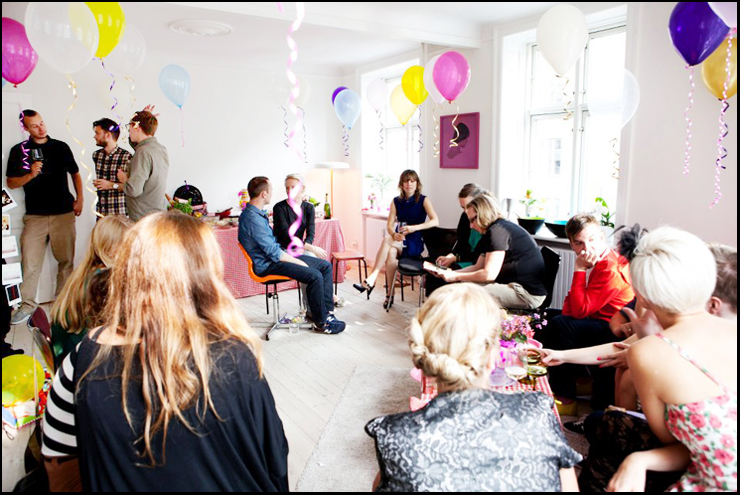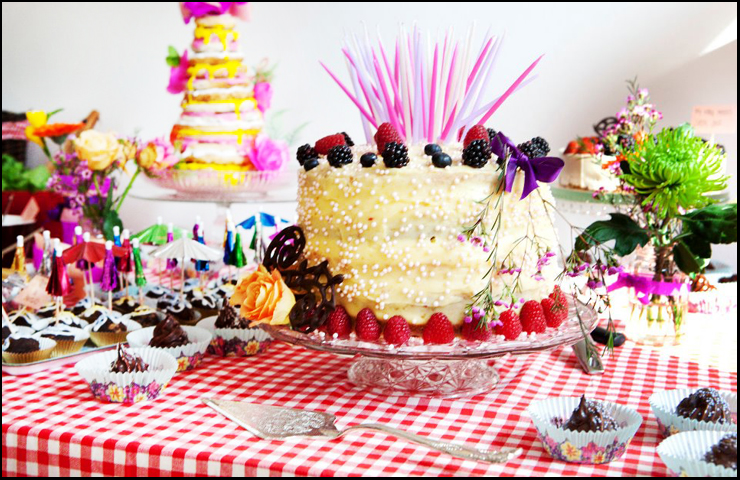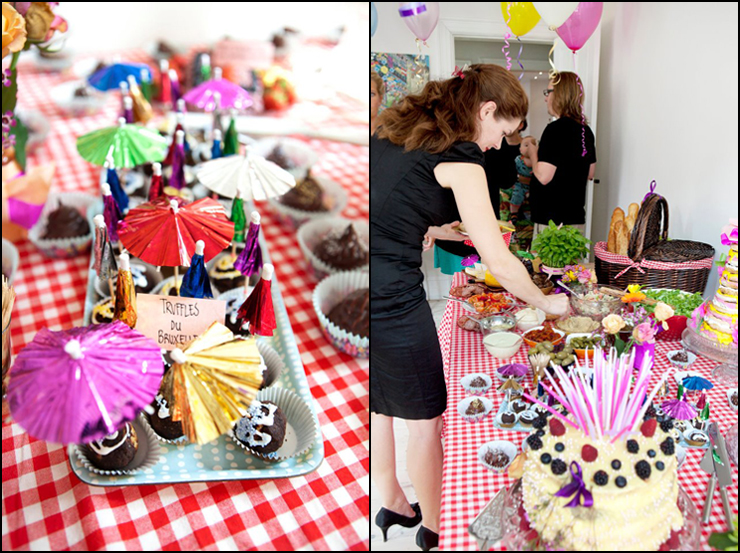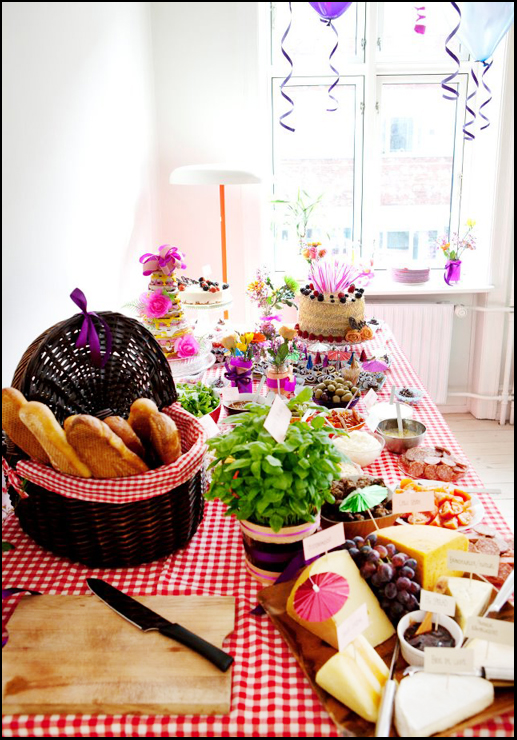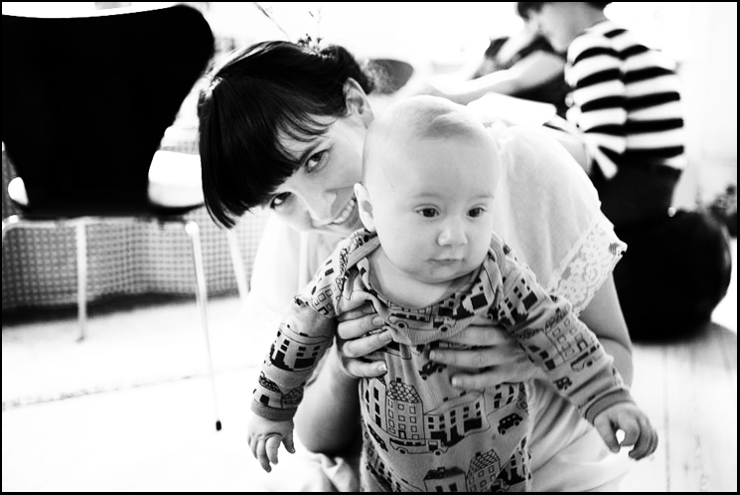 |
Published on August 23, 2012
|
My big 3-0 – Birthday Picnic
Comments - I would love to hear from you