Delicious sweet apples bathed in salty caramel – How good does that sound?
My Caramel Apples Recipe is simple and super fun to make. A great activity for the whole family on cold afternoons and rainy Sundays.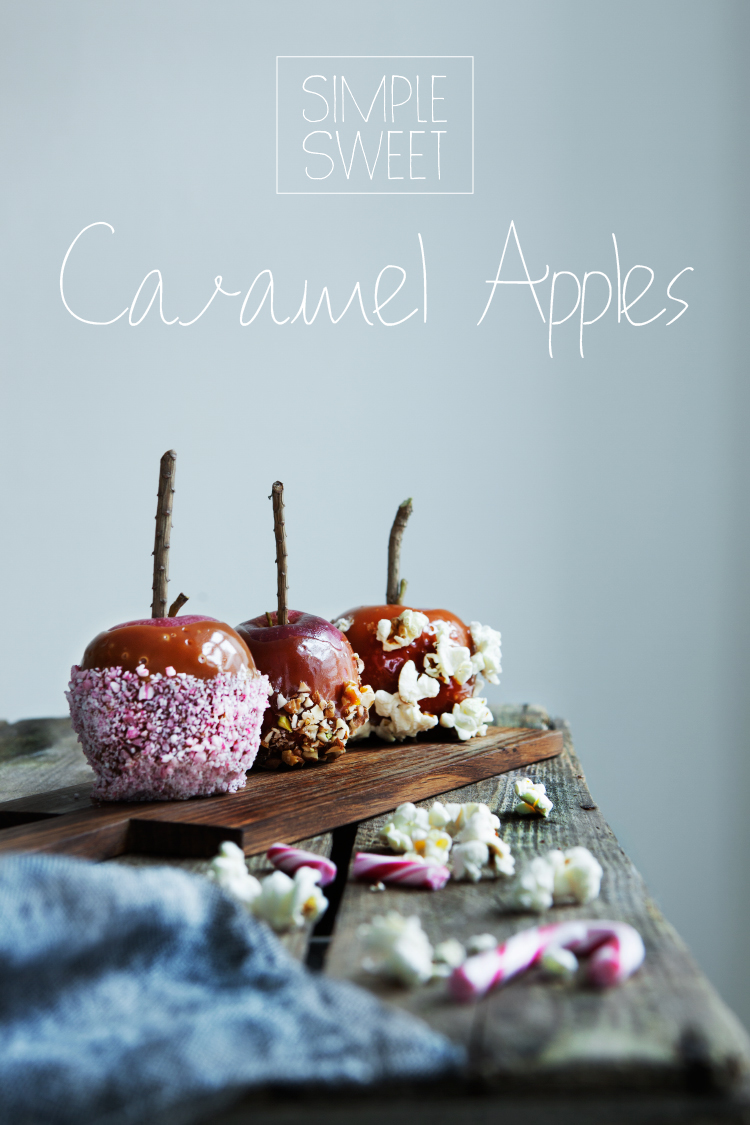 Caramel Apples are also called Toffee Apples, Taffy Apples and Candy Apples, all depending on where in the world you live and how gooey your caramel is.
I have tested multiple Caramel Apples Recipes. Some caramels are so thin that it comes right off and makes a puddle on the table, others get so rock hard that you can't even bite into the apple etc.
My caramel is easy to make, and it sticks really well to the apples. I usually dip them once, let them sit for a while on parchment paper and then dip them in again for extra thick coating.
After 30 minutes the caramel turns hard, but after 30 more minutes it is gooey – so it all depends on how you like your caramel. 
If you store them at room temp the caramel stays gooey, if you on the other hand store them in the fridge the caramel stays hard.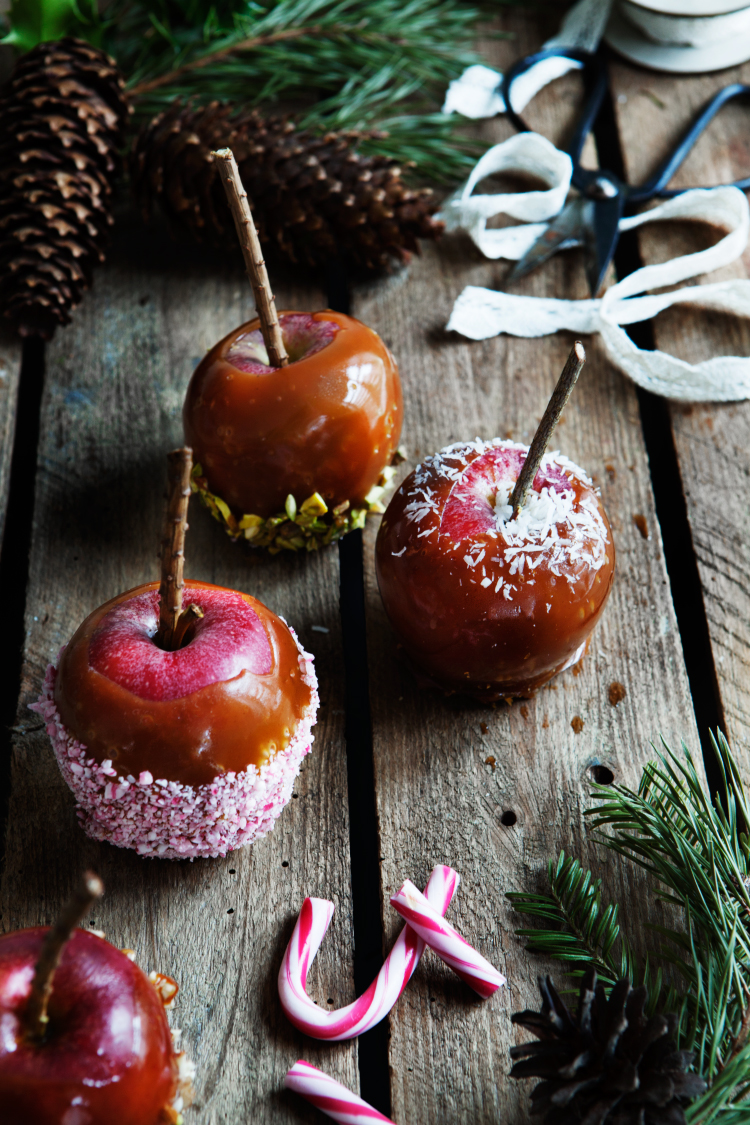 You can decorate your apples with basically everything; Crushed candy cane, popcorn, nuts, coconut, crushed oreos, chocolate chips – you name it!
I really like dipping my apples in crushed candy canes, that way the apples go from being a classic Halloween Treat to a real Holiday Treat.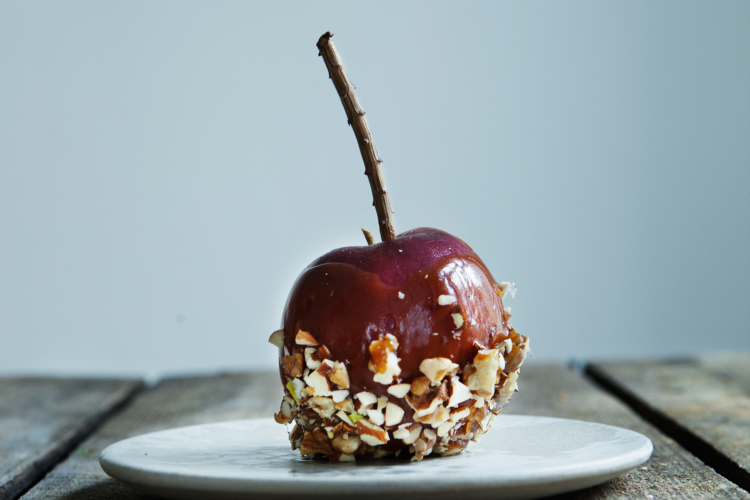 Recipe: Caramel Apples
Ingredients
6-8

apples

6-8

sticks

2 dl (3/4 cups)

syrup, divided

115 g (1 stick)

butter

2 dl (3/4 cups)

sugar

1 tsp

vanilla extract

1 tsp

sea salt
Directions
Place 1,25 dl (0,5 cup) of the syrup into a saucepan along with butter and sugar and stir until well combined
Bring to boil and cook without stirring until thermometer reaches 140°C (275°F)
Remove from heat and stir in remaining syrup, vanilla and salt
Dip the apples in and let them rest on a sheet of non stick paper for 30 minutes
Feel free to decorate your apples with nuts, crushed candy canes or popcorn. Simply press the garnish into the caramel while it is still hot.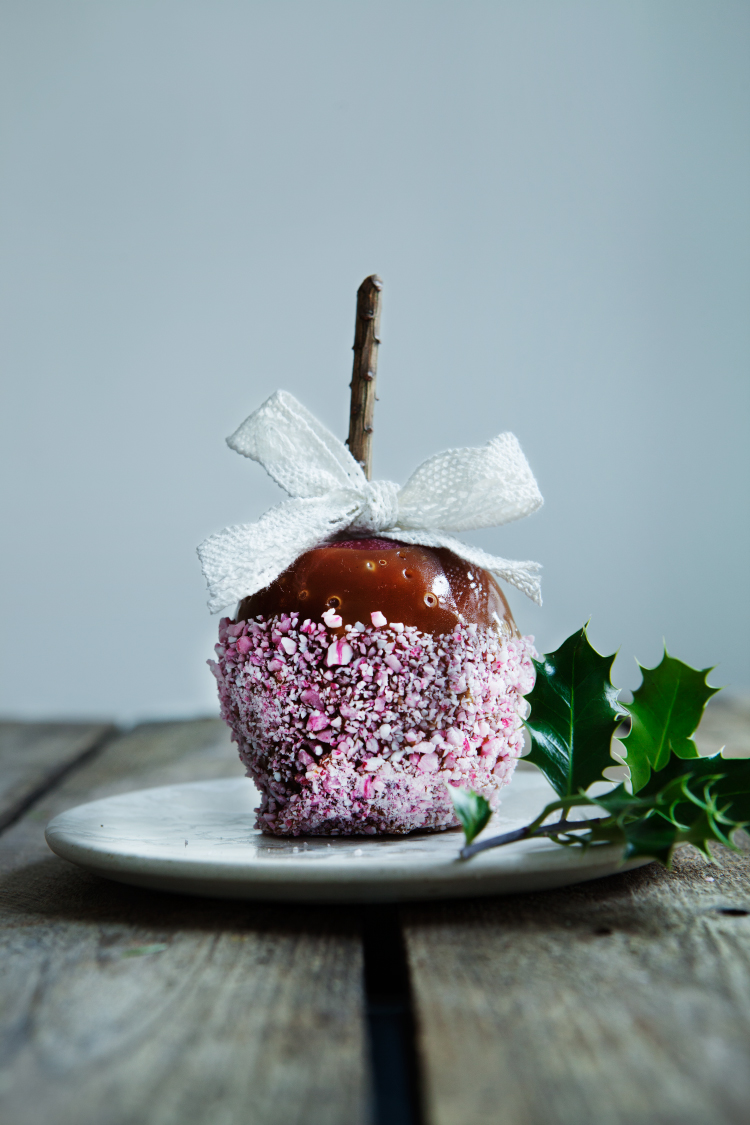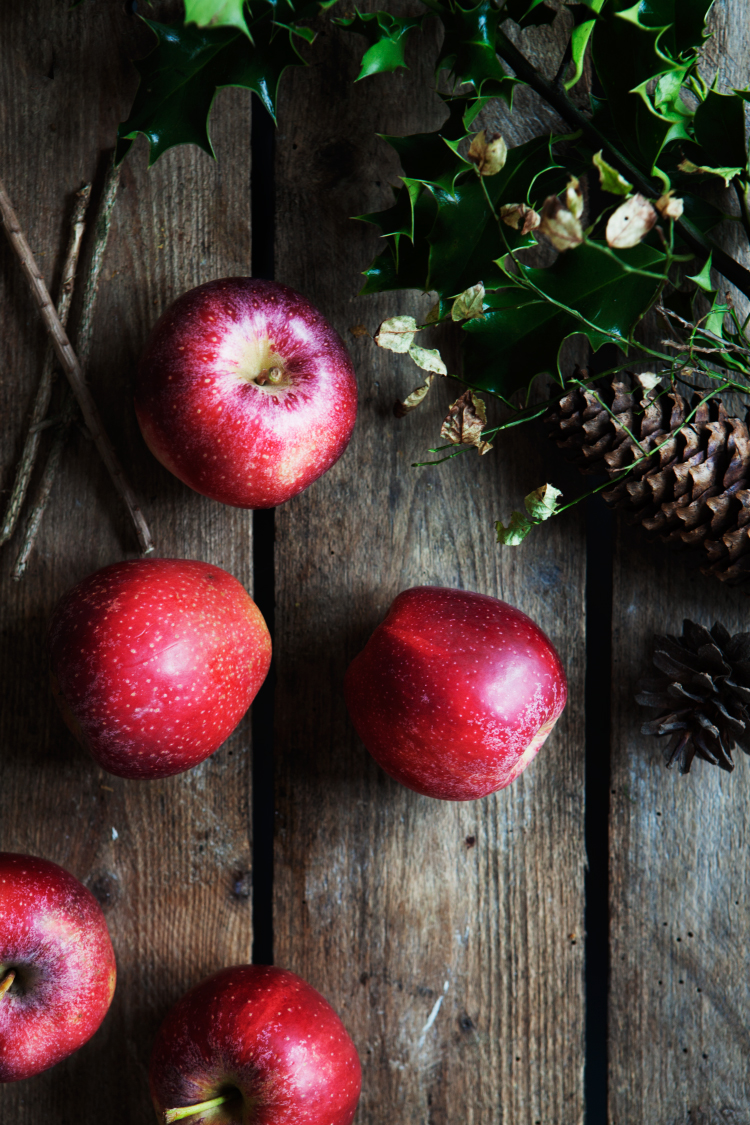 |
Published on November 6, 2014
|
Caramel Apples Recipe
Comments - I would love to hear from you