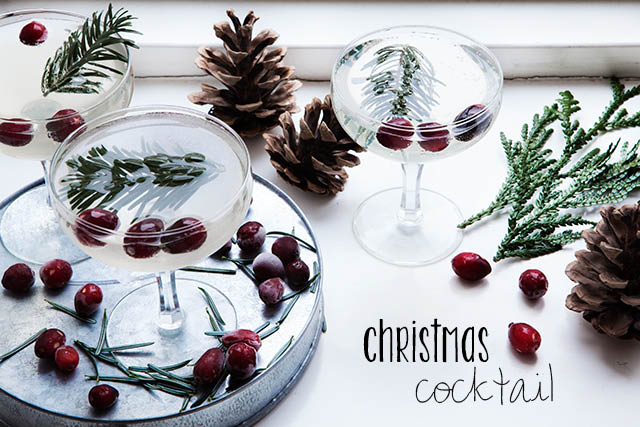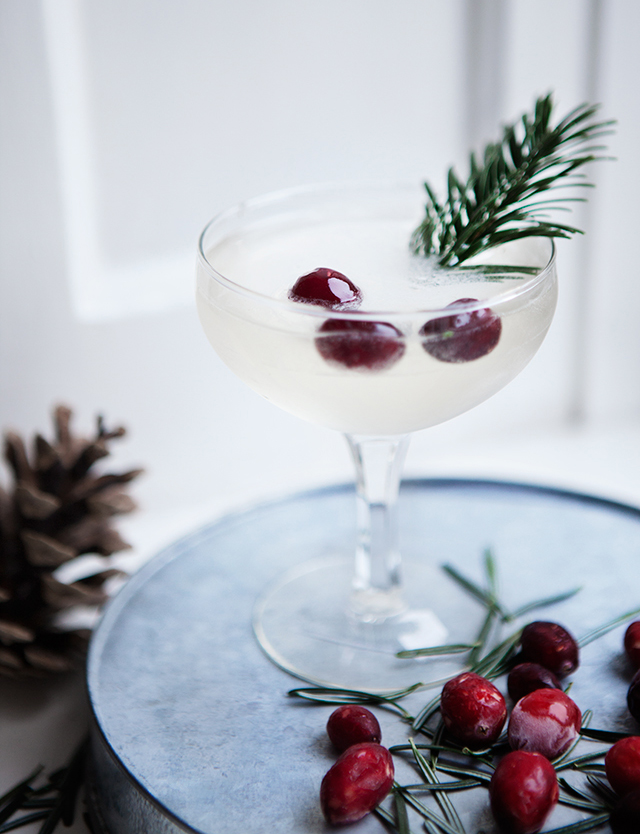 Each sip of this christmas cocktail feels like taking a deep breath in the middle of the woods. Fresh and light, with earthy notes of spruce which goes perfectly with the juniper berry flavour of the gin. A true winter treat.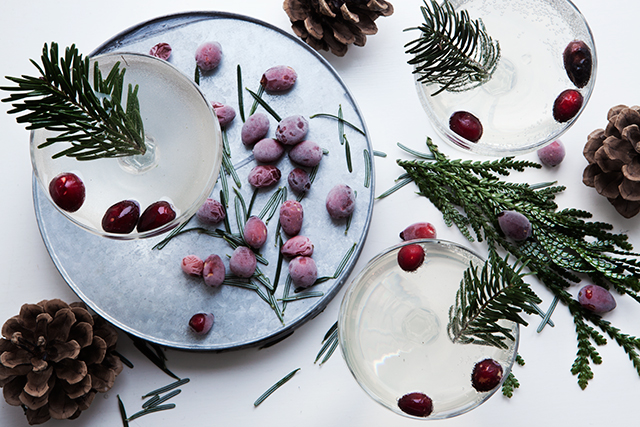 I plan on throwing elegant and simple christmas this year. This cocktail is exactly that, elegant and simple. No fuss and only 3 ingredients. To add a little color to the drink, I threw in few frozen cranberries, they do not give flavour, but are wonderful for the eye.
★ You can use pine or fir needles for the syrup, just make sure you rinse the needles in plenty of cold water before using them.
You can store the syrup for 4 days in the fridge, so be cleaver and make it ahead and safe some time.
★ The reason I shake the cocktail is to get it ice cold and also to completely mix the gin and the syrup. If you store both in the fridge you don't have to shake it, but make sure you give it a good stir before pouring in the champagne.
★ If you do not have champagne, you can also use sparkling water to top the cocktail off.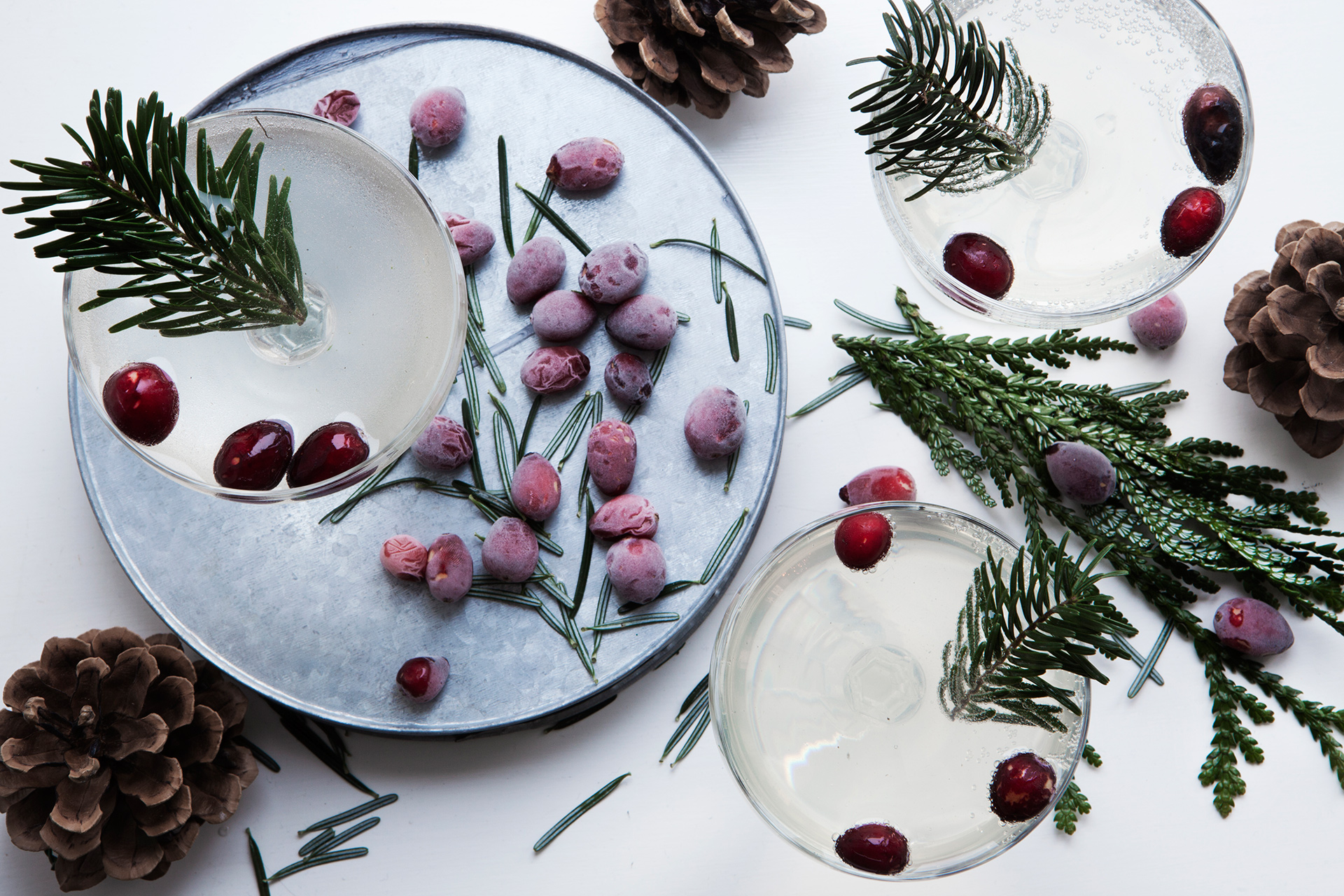 Recipe: Christmas Cocktail
Ingredients
4 cl (1.5 ounces)

Good quality Gin (I use Hendricks)

4 cl

Spruce Syrup (recipe below)

Champagne or Cava

Frozen Cranberries for garnish
Directions
Fill a cocktail shaker with ice cubes and shake together gin and pine syrup
Sift into a cocktail glass and top the cocktail off with champagne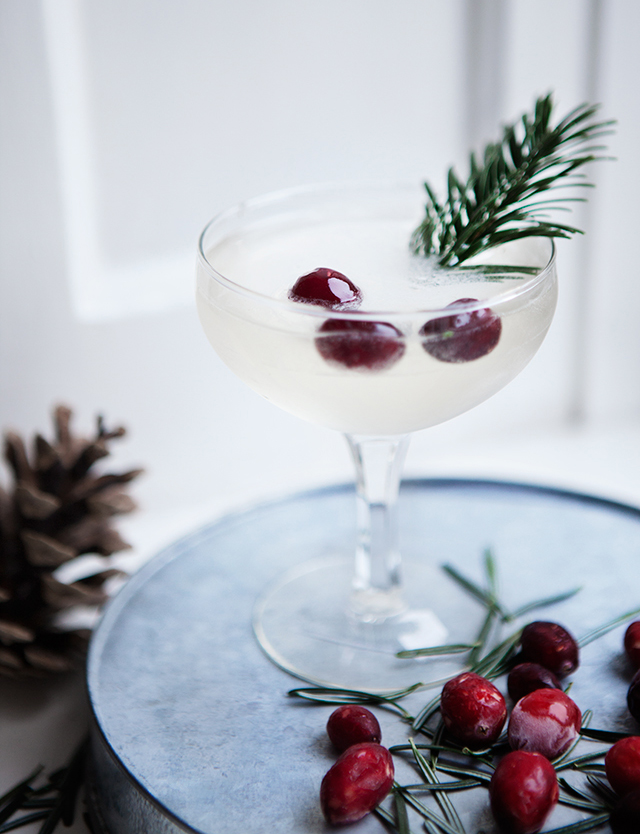 Recipe: Spruce Syrup
The syrup gets very bitter if you let it steep for too long, so remember to taste a long the way.
Ingredients
Fist full Spruce or pine needles

2.5 dl (1 cup) cold water

2.5 dl (1 cup) sugar
Directions
Mix water and sugar together in a saucepan and heat over low heat until sugar is completely dissolved
Then take of the heat, add the spruce needles and let steep with the lid on for 20 min
Sift and pour into a jar or a bottle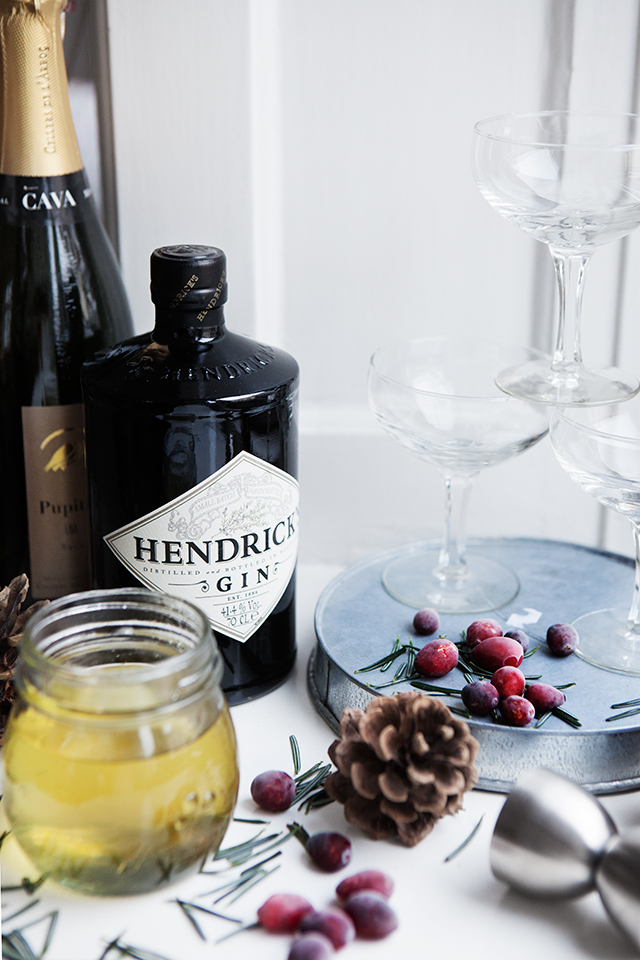 |
Published on December 20, 2013
|
Christmas Cocktail
Comments - I would love to hear from you