Ok so here is the thing, I LOVE coconut. The flavor of it automatically transports me to a tropical island and there is no secret that I will slather myself in coconut oil all year long for that transportation only.
Now summer is here and I it's time to squeeze some more coconut in our everyday and so here is my Coconut Iced Coffee – the perfect summer drink.
PS: My Coconut Yogurt Recipe also qualifies as a great way to incorporate more coconut in your life.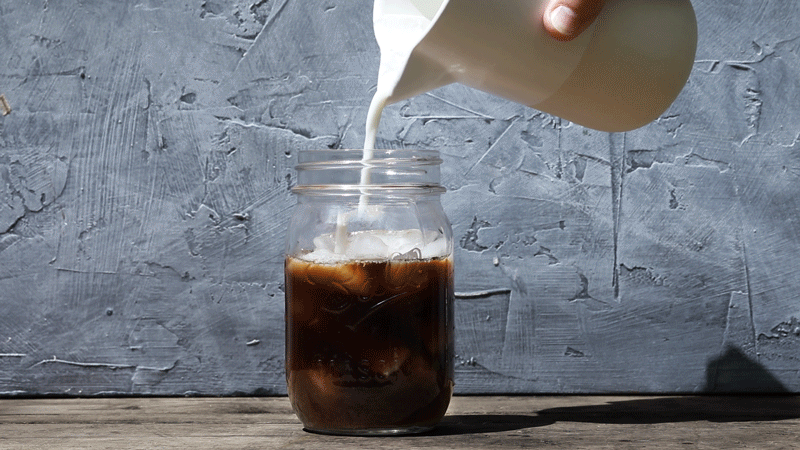 Coconut milk is a lot of things – comes in a can, in a carton, fluid, powdery, creamy, non fat etc. Pick the type you like the most!
Below in the recipe I explain how I mix together half coconut milk from can and half regular milk for my perfect mix. But stick to your guns and trust what you like.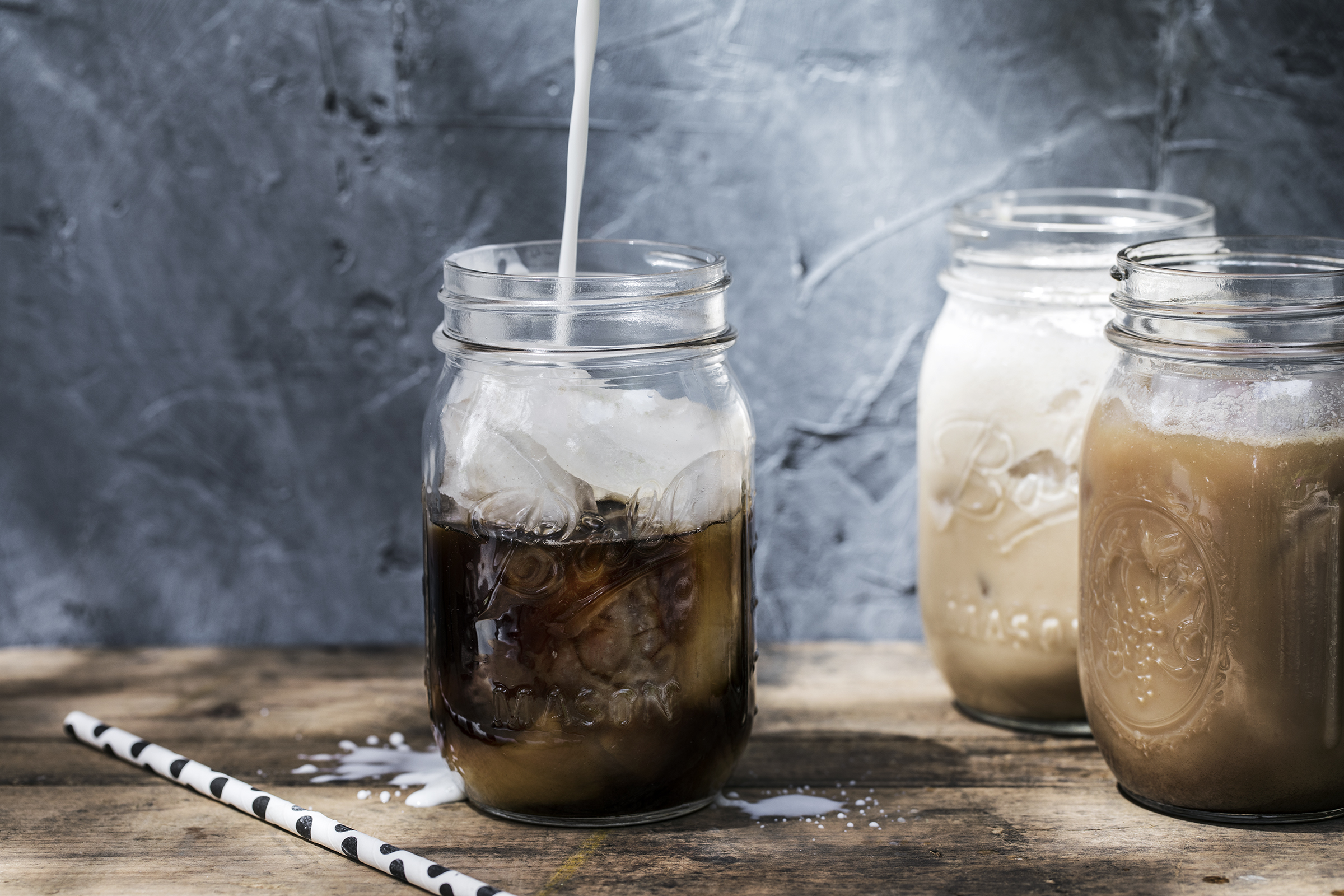 Recipe: Coconut Iced Coffee
If you are using coconut milk from a can you need to give it a stir and I like to mix it with regular milk (50/50) to lighten it up a little.
If you live in the US and you have access to good quality, thin coconut milk in a milk carton, no mixing is necessary.
Ingredients
Cold Coffee

Coconut milk

Milk of your choice (I use skim)

Coconut syrup (recipe below)

Ice cubes
Directions
Brew strong coffee and cool it down. I usually place leftovers from my french press in the fridge and use for Iced Coffee, but if you are a serious coffee enthusiast go for your fancy cold brew 😉
Fill a jar or glass with ice
Pour coffee and coconut syrup over and give it a stir
If using coconut milk in a can you need to whip it a little before using it so that it doesn't lump
Pour coconut milk or a mix of coconut milk and regular milk over and enjoy immediately!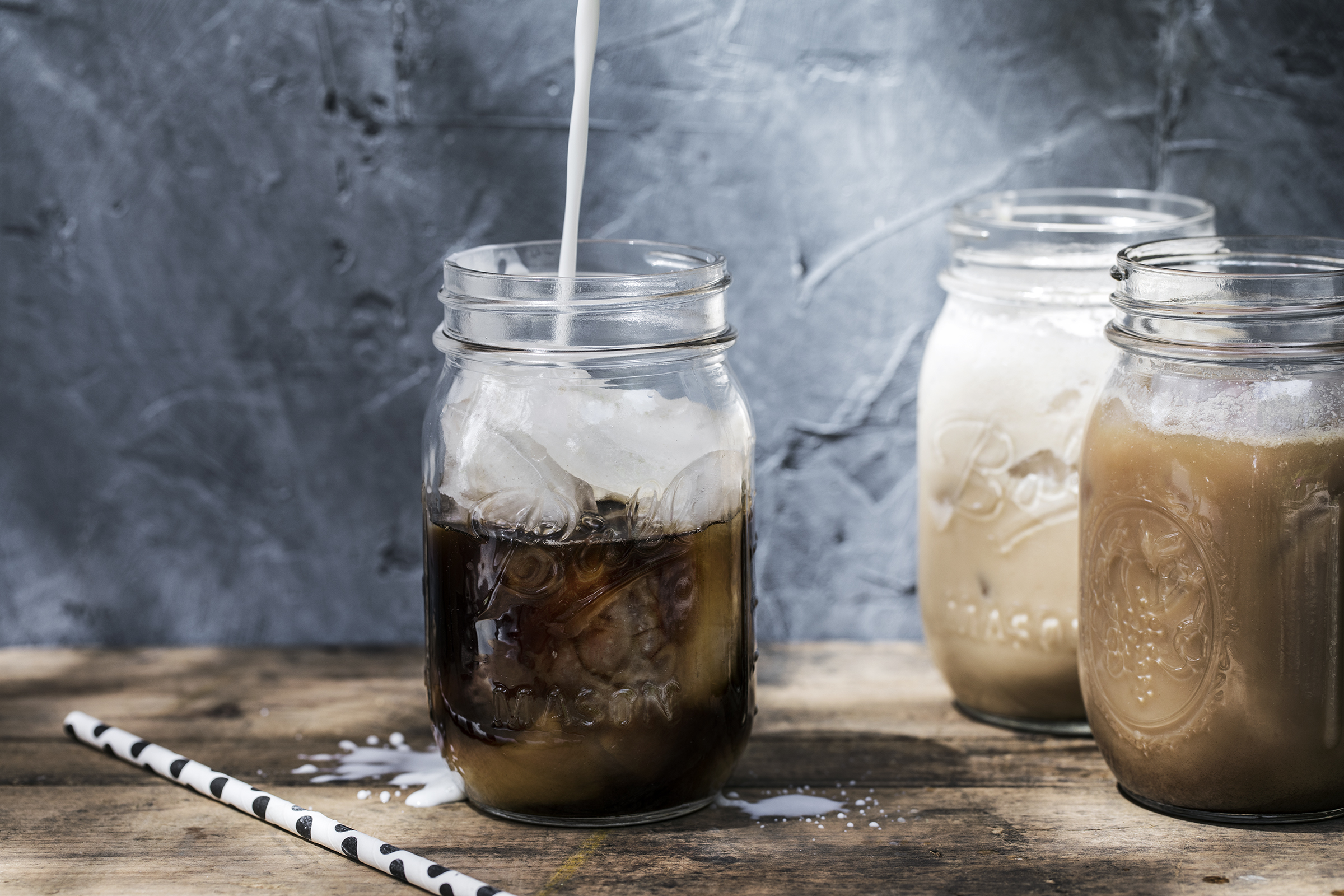 Recipe: Coconut Simple Syrup
Make a big batch and keep it in the fridge and use not only for coffee but also for cocktails and desserts.
Ingredients
1.5 (2/3 cup)

Water

1 dl (1/2 cup)

Sugar

1 dl (1/2 cup)

Shredded Unsweetened Coconut
Directions
Put all the ingredients in a pot and bring to boil. Remove from heat and let steep with lit on for 30 minutes.
Sift the syrup and discard the coconut flakes (or use them in your smoothie or on your morning yogurt.)
Cool the syrup.
Coconut oil might form on top of the cooled syrup, simply scrape it off and use for cooking. (you don't want cold coconut oil in your iced coffee)
|
Published on June 1, 2017
|
Coconut Iced Coffee
Comments - I would love to hear from you