Sugar and Dairy Free Coconut Yogurt Recipe that brings tropical flavors to your breakfast table. Serve it with fresh berries and granola for a healthy start of the day!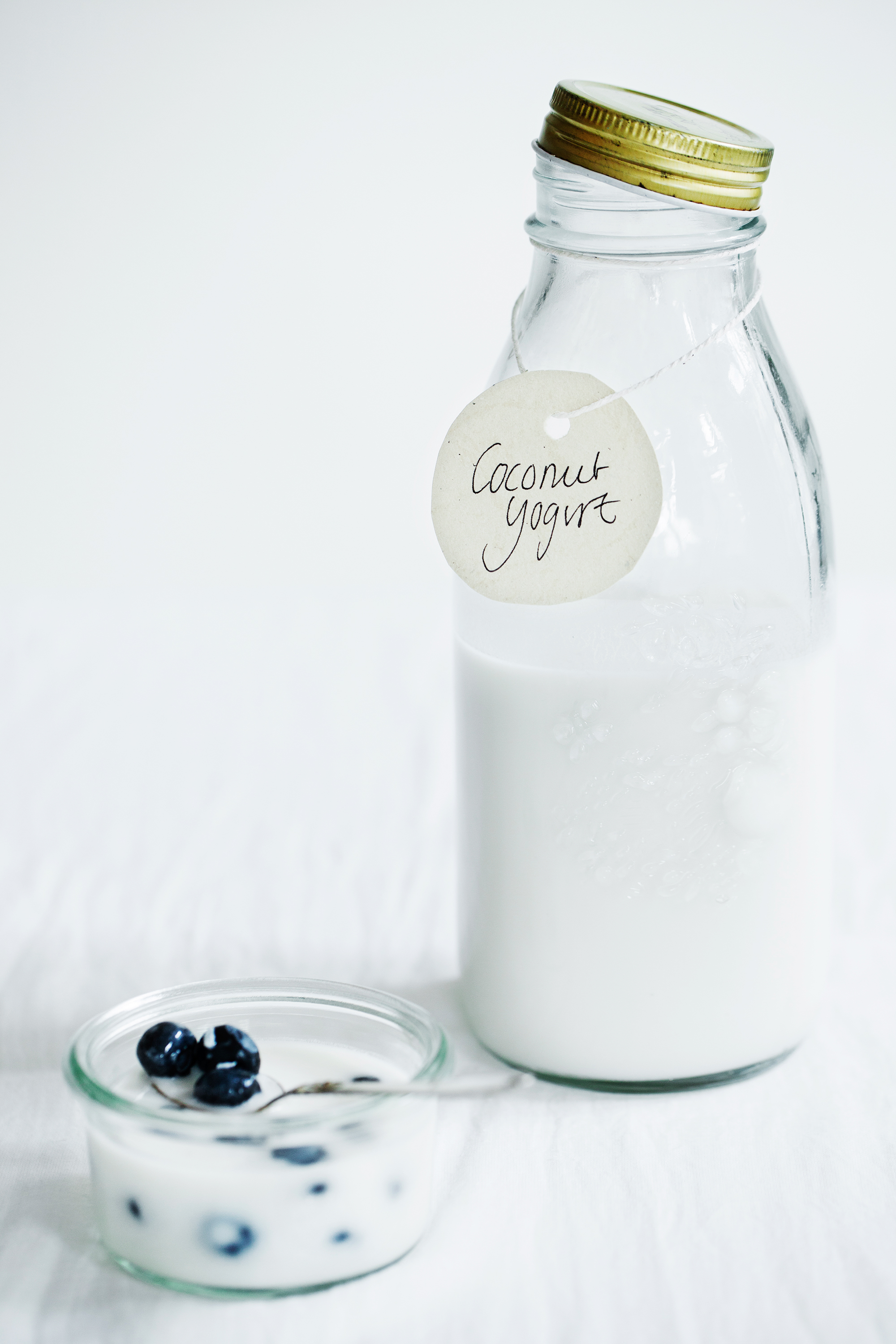 I have been experimenting with this Coconut Yogurt Recipe for some time now but today I am sharing with you the version I like the best. It is a thin and runny yogurt which is easily drinkable wich is great on busy mornings.
If you prefer thicker yogurt you can place the coconut milk into the fridge over night and only use the thick coconut cream that sits on top and use the thinner milk and water for you smoothie.
Or you could try this recipe by Beth from Tasty Yummies.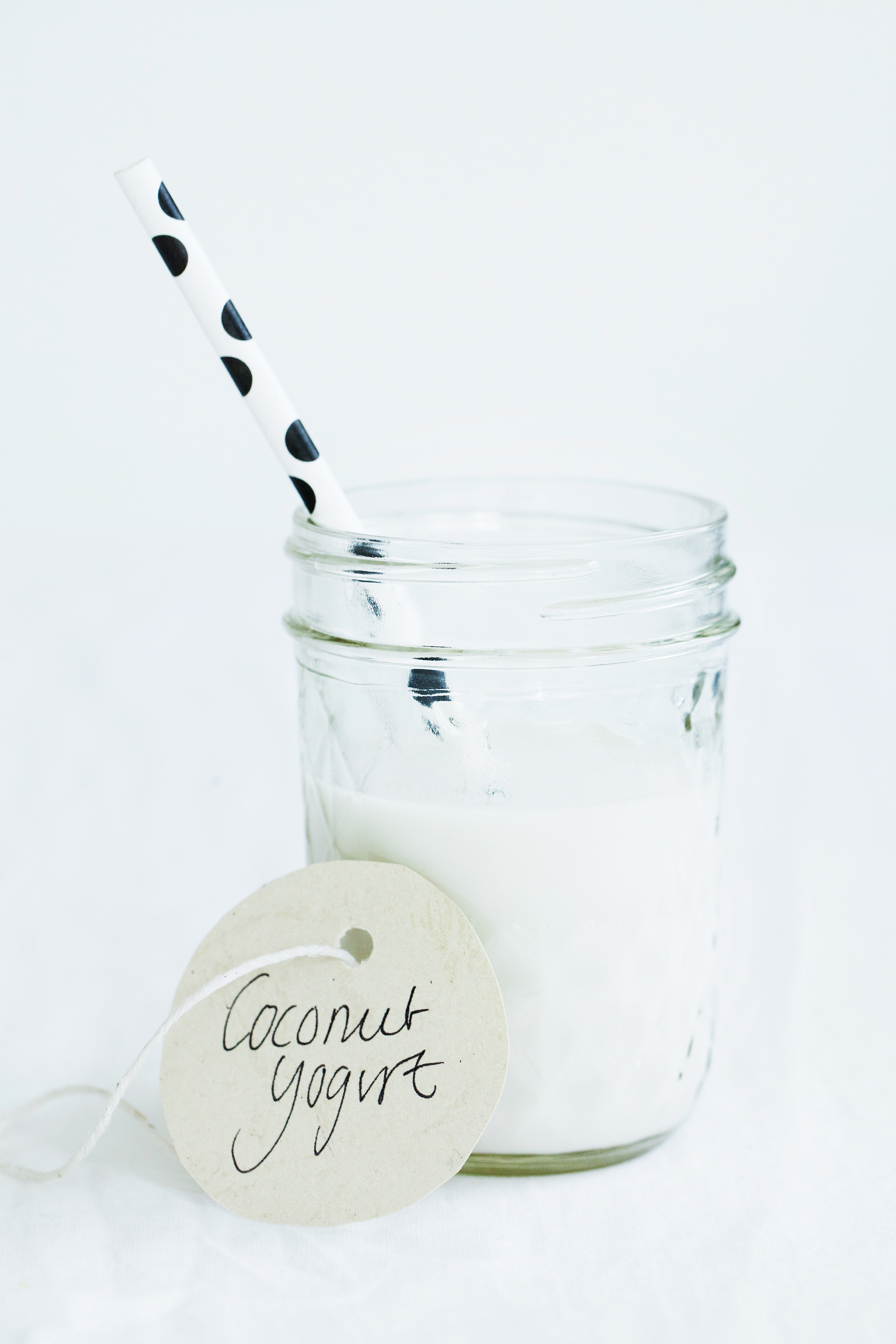 What is coconut milk? 
The white flesh of a brown coconut is grated and soaked in little water to dissolve the fat present in the meat. Then the coconut milk is strained through a cheesecloth. When making fresh coconut milk you get different products in different stages of the process – Coconut cream, thin and thick milk.
The coconut milk we buy in cans is a mix of both thick and thin milk along with some coconut water.
Coconut milk is lactose-free but high in fat.
Looking for more breakfast recipes? Try my Buckwheat Waffles, Frittata Muffins or Eggs Benedict.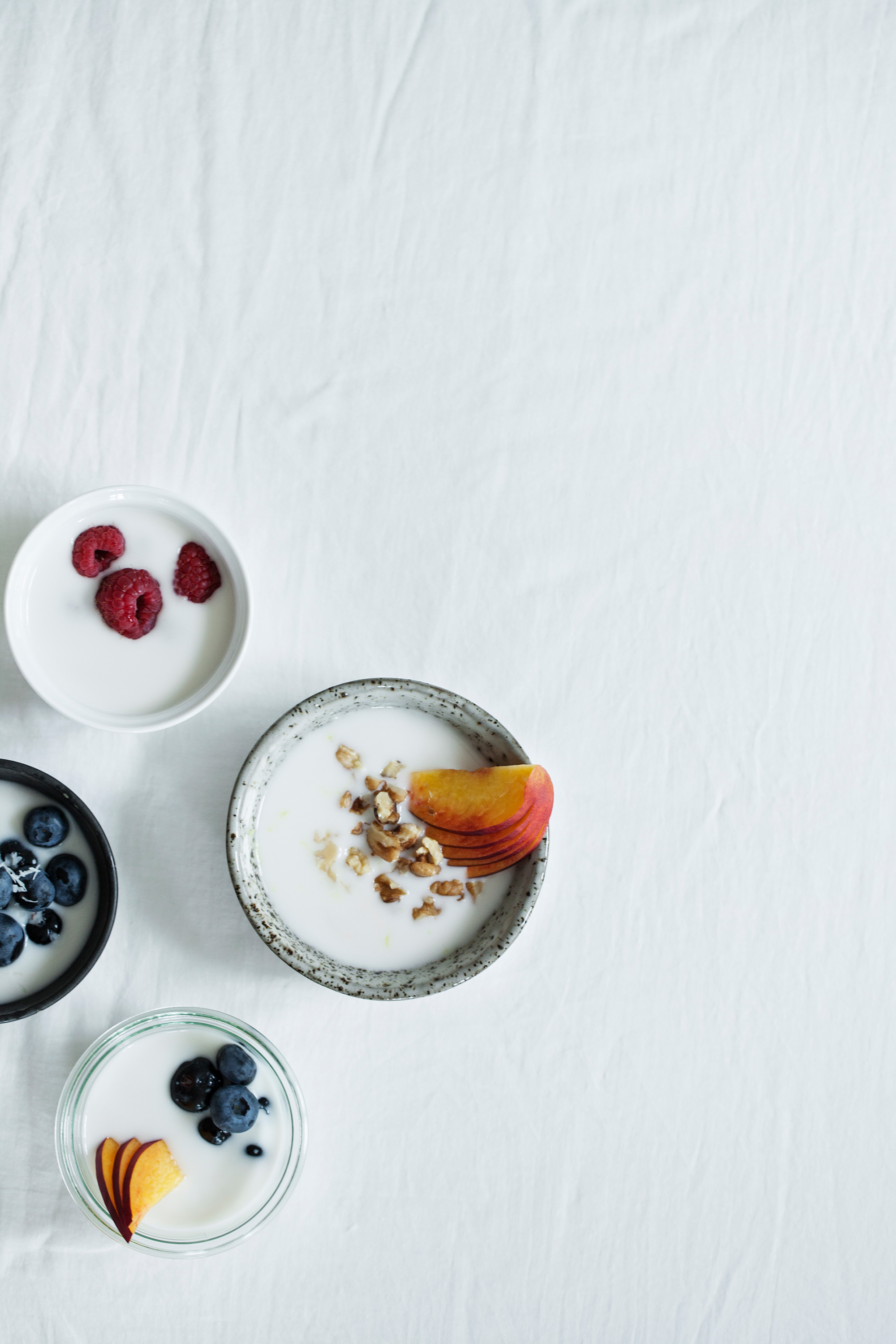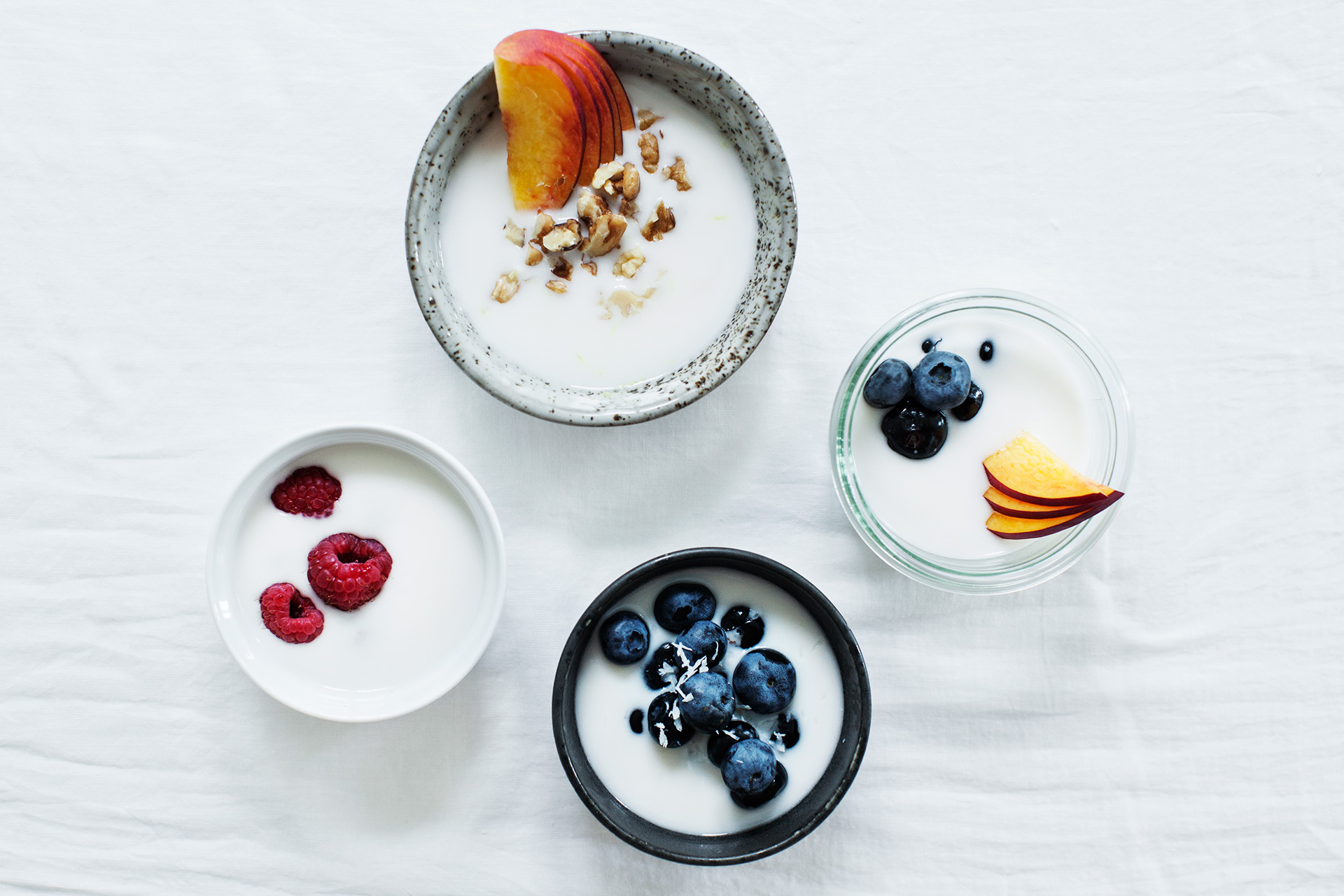 Recipe: Coconut Yogurt
I recommend using organic full fat canned coconut milk for this recipe.
You can find probiotics capsules at health stores and larger supermarkets.
Ingredients
2 x 400 ml (14 oz)

Cans of Coconut Milk

4

Capsules of Probiotics
Directions
Sterilize a glass jar by pouring boiling water into it. Put the lid on and give it a good shake. Then pour the water out again and let the jar dry until the yogurt is ready.
Heat the oven to 50°C (120°F). Then turn it off but leave the light on.
Pour both cans of the Coconut milk into a large bowl, whisk lightly together.
Sprinkle the powder inside the probiotic capsules over and stir together until combined.
Pour coconut milk into the hot, sterilized jar(s), put a tight lid on and place in the oven.
Keep the light on in the oven and the jar(s) in for 24 hours. Then place the jar(s) in the fridge for additional 6 hours.
Keep the yogurt in the fridge for up to 10 days.
|
Published on August 19, 2015
|
Coconut Yogurt Recipe
Comments - I would love to hear from you