Being a white mom to black children comes with many learning curves. Natural hair is definitely one of them and having a son with type 4c (the kinkiest kind) that dreams of long locks, I have been put to work.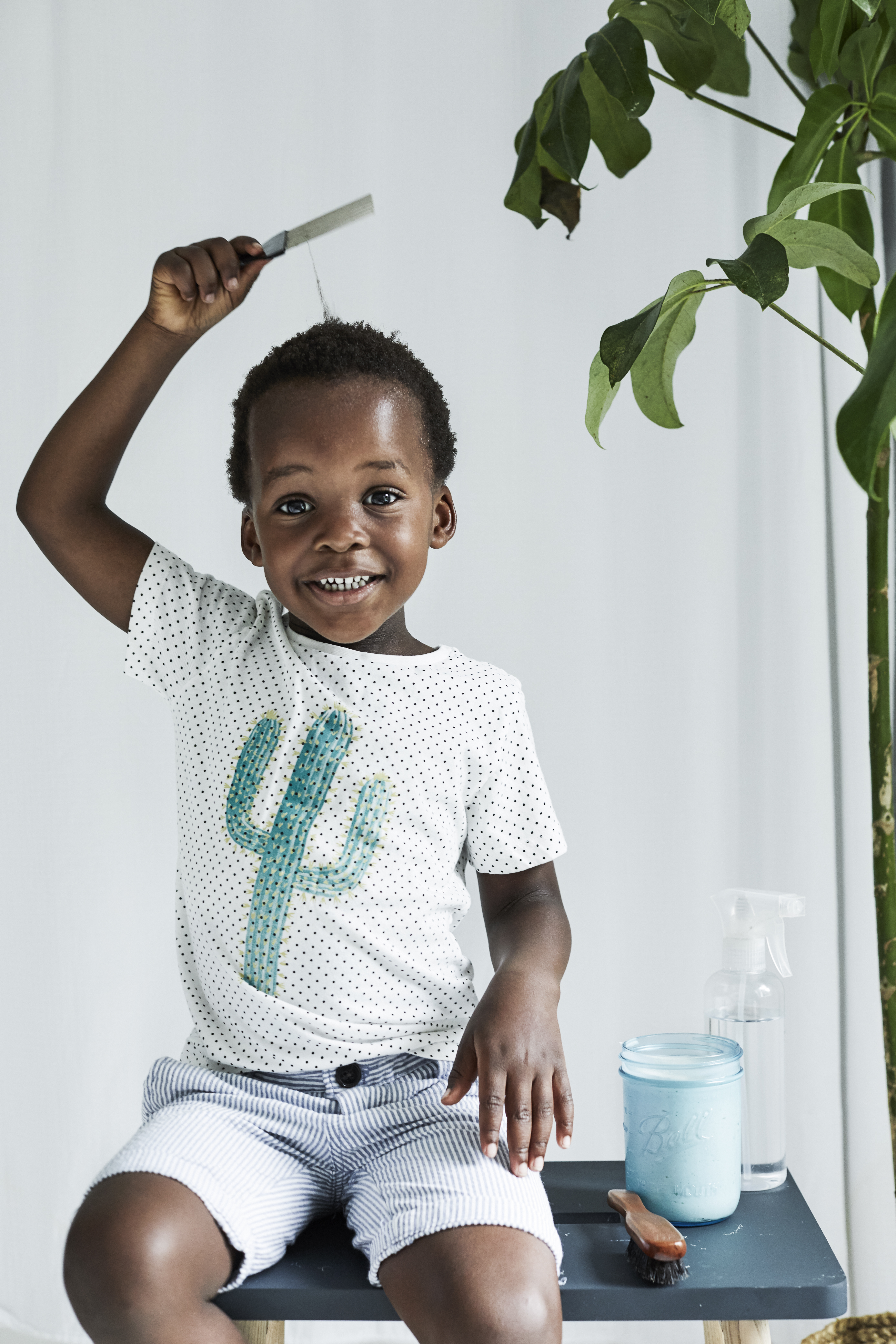 YouTube has definitely been a reliable friend, so has my sons barber and of course my African and African-American friends. But not all advice is good advice and not everything works for every head of hair so after a lot of store bought products being regifted it was time to do what I usually do in crises; Go to the kitchen and start cooking up our own curl cream recipe.
I have tested this curl cream recipe so many times with different ratios and ingredients and this is what works best for us. You should definitely experiment and add or subtract to your liking and needs.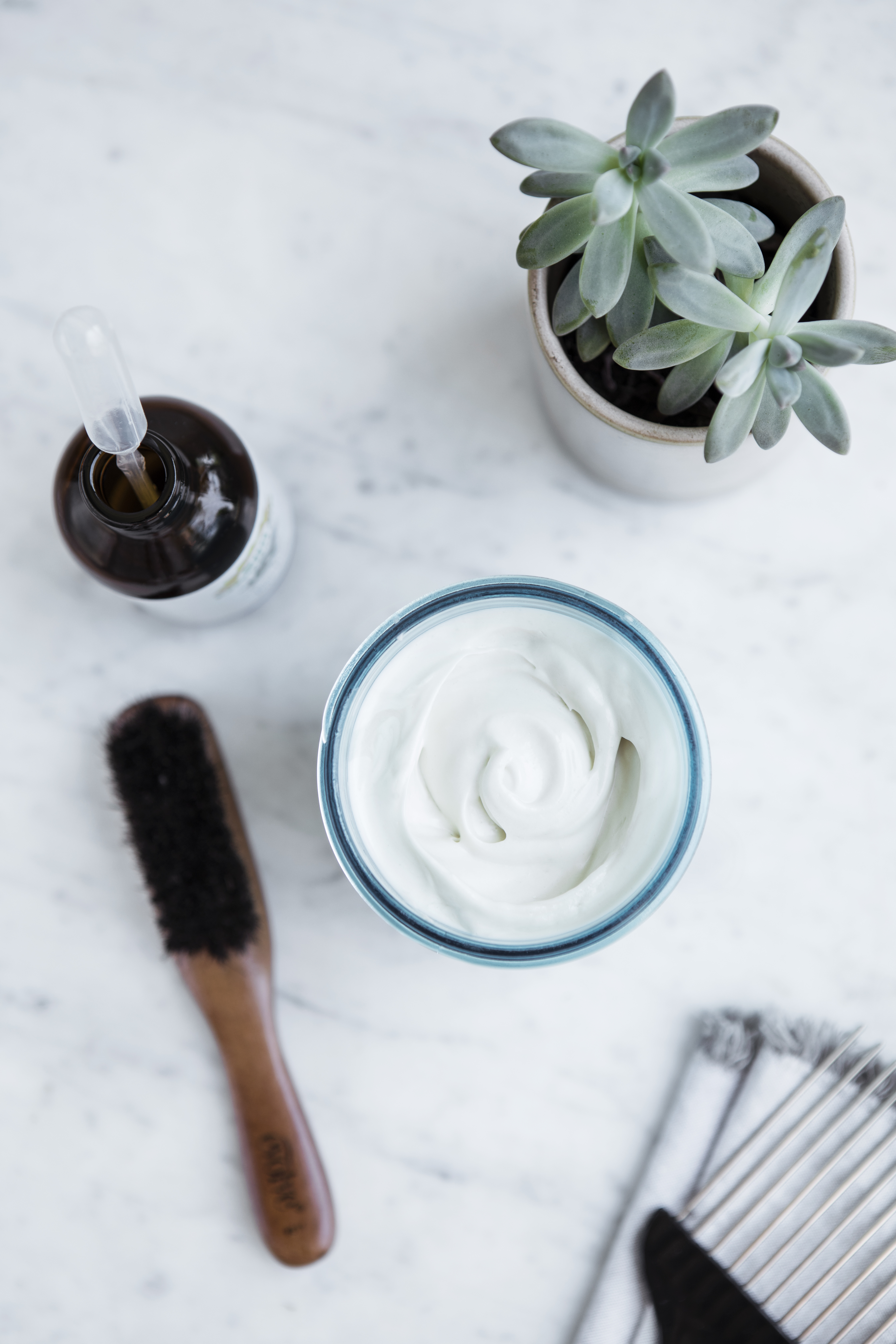 Shea Butter
The wonders of shea butter are endless – it is a superb moisturizer, Make sure you are using 100% unrefined shea butter and I always choose to use organic. I am using it on my children's sensitive hair and skin and they deserve the best.
Coconut Oil
Coconut oil is rich in anti-microbial properties, lauric acid, and medium-chain fatty acids that help strengthening the hair and conditioning the scalp. The nourishing oil transports you to a balmy beach with it's delicious smell and leaves the hair healthy with a beautiful shine.
I recommend using unrefined organic coconut oil.
Castor Oil
Castor Oil is an extract of the castor seeds discovered by the Egyptians thousands of years ago. The antioxidants in castor oil support the keratin in the hair and help make it stronger, smoother and less frizzy. It's antibacterial and anti fungal properties make it beneficial against dandruff and scalp infections and its ricinoleic acid helps increase circulation to the scalp and improve hair growth.
I recommend using 100% pure, organic castor oil.
Tea Tree Oil
Tea Tree oil is both antiseptic and anti-inflammatory and keeps the scalp clean and is the absolute best remedy to keep lice away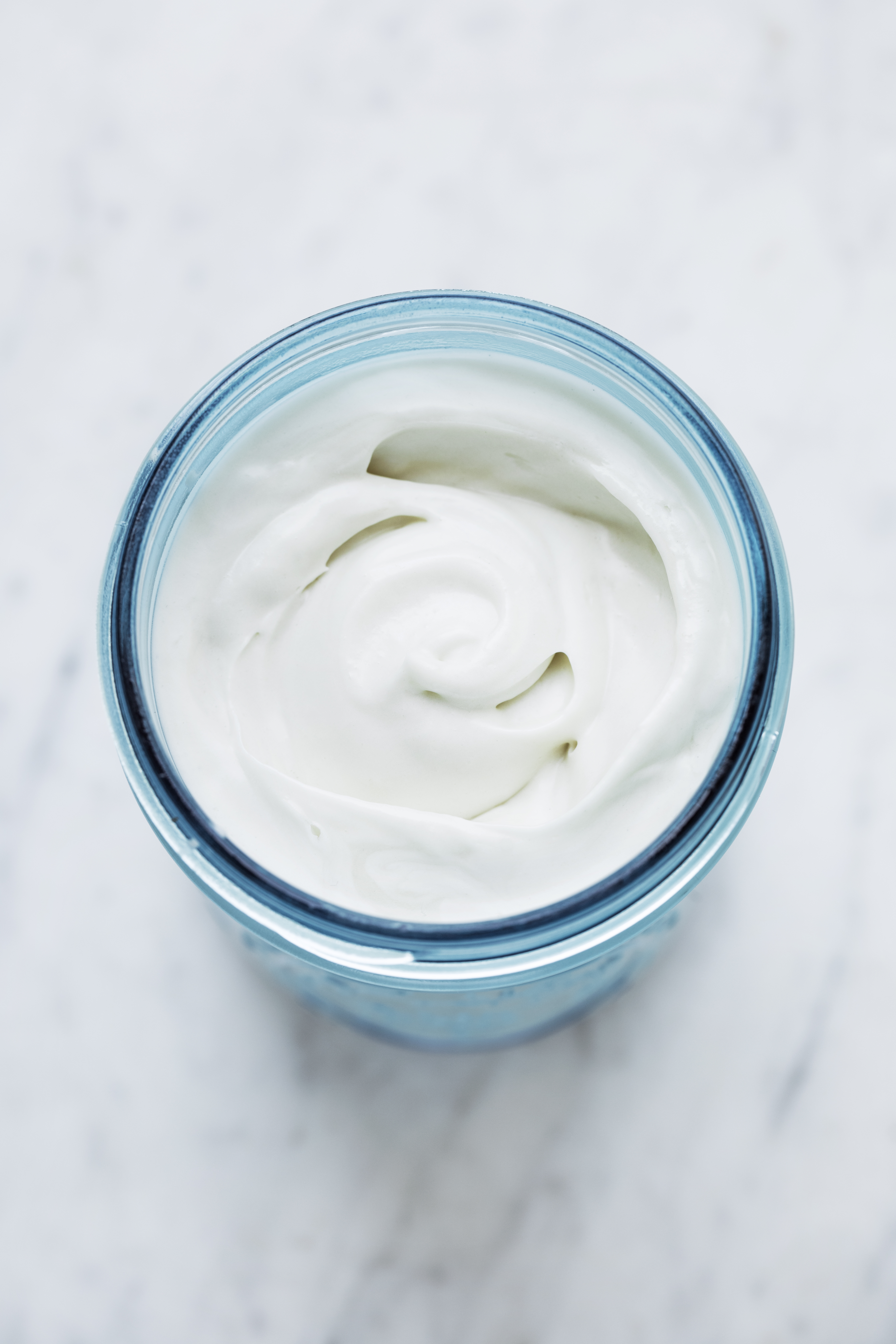 How to use the Curl Cream
We use the curl cream every day!
At night I use a about 2 tsp up to 1 tbsp in my sons wet/damp hair after bath. I work it into the hair with my fingers, gently detangling his curls. Then I run through the hair with a medium bristle brush or the tangle teezer before putting on his durag.
In the morning I spray his hair wet and then work a tiny bit of curl cream into his hair before using a wide tooth metal comb/picker to lift his hair up a little bit. If we are being fancy I might finish with a little bit of Coconut & Hibiscus Shea Moisture Style Milk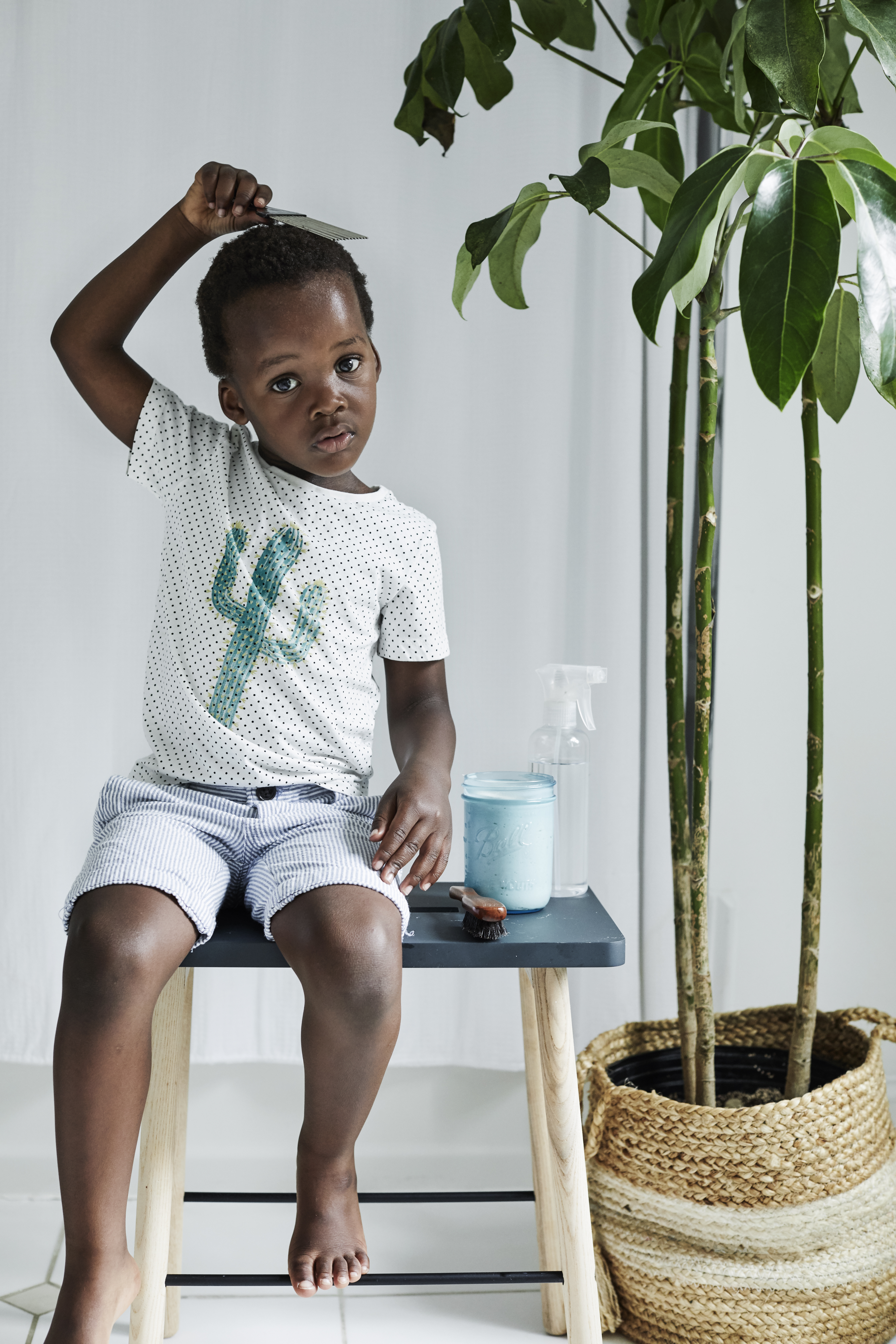 If you are new to African hair types or you need a refresher on the different types and how they look, check out this curly hair type guide
I  use my Vitamix to make my curl cream recipe it literally takes 15 seconds and you get the fluffiest and creamiest curl cream. I do not recommend trying whipping the curl cream by hand, no matter how strong you are 😉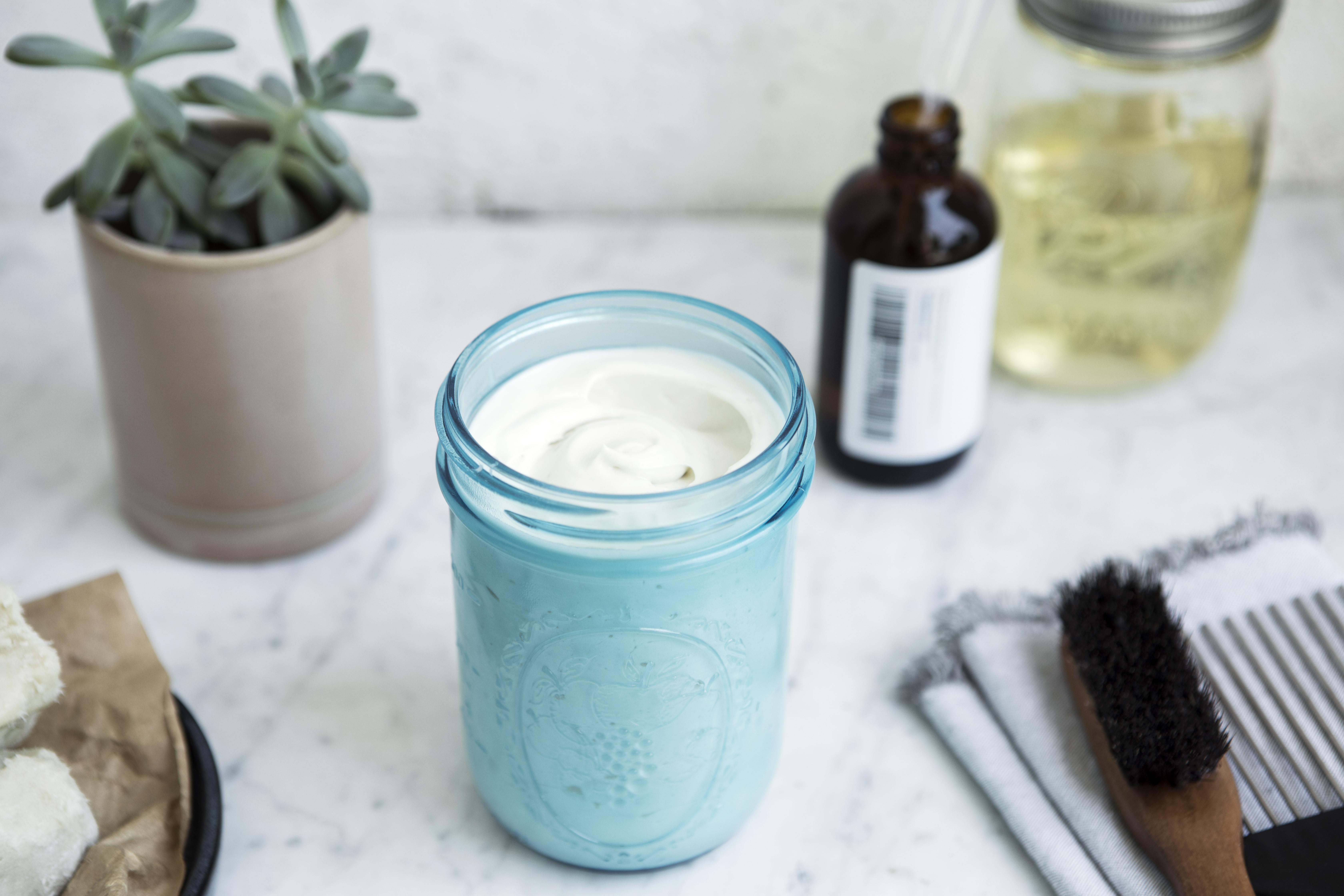 Since I started using this homemade curl cream recipe in my sons hair, it grows faster, it is not as dry and fragile as before and the curls don't brake off as easily. It truly has helped with his hairline that was constantly breaking off due to rubbing against warm winter hats etc.
Tip: This curl cream works wonders on dry skin too, so put a dollop in the bath or use for cracked elbows and heels.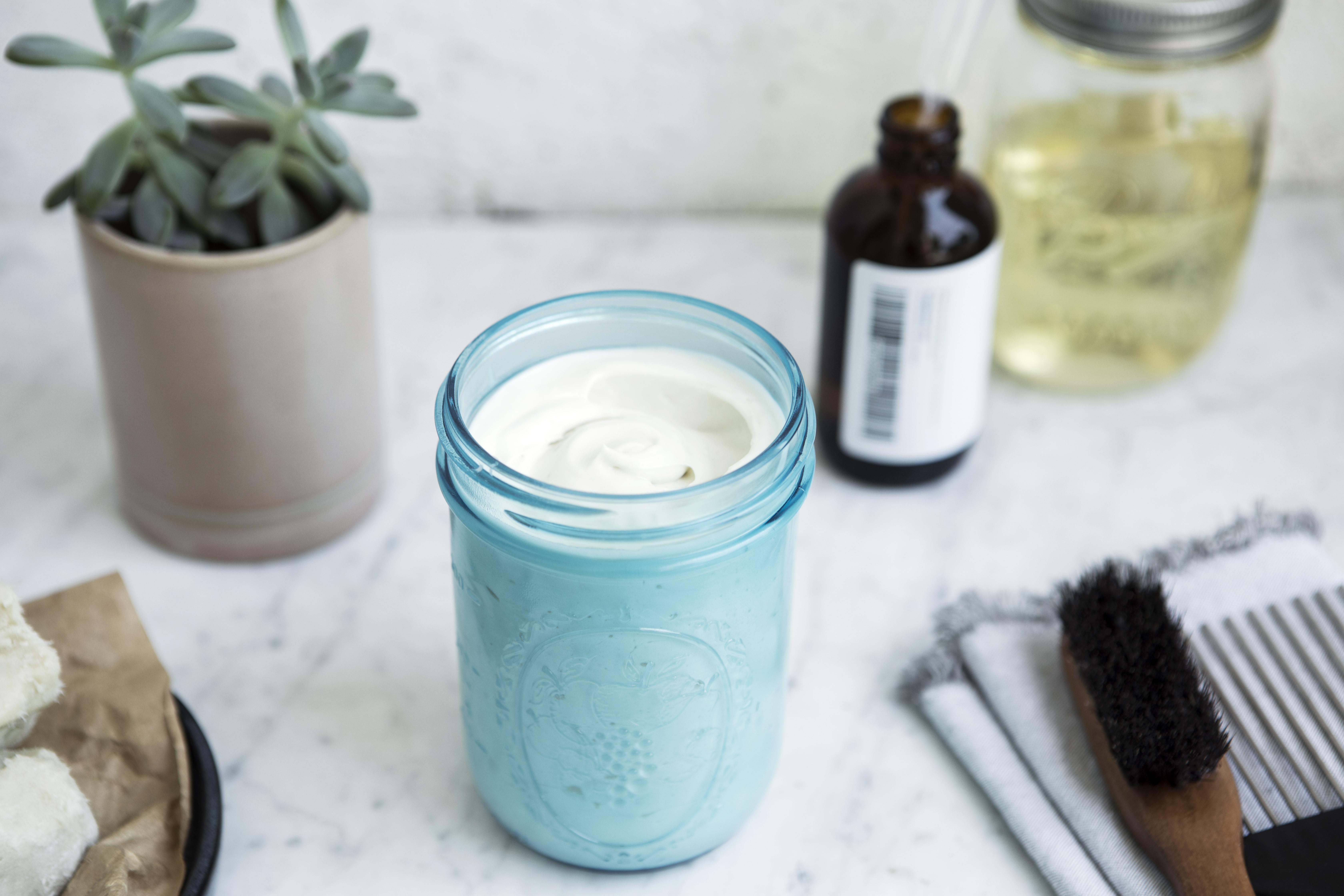 Recipe: Curl Cream
Ingredients
150 g (5 oz or 1 cup)

Organic Unrefined Shea Butter, room temp yet firm

90 g (3 oz or 1/2 cup)

Organic Coconut Oil (firm, not melted)

1 tsp

Organic Castor Oil

10 drops

Organic Tea Tree Oil
Directions
Place all the ingredients into your Vitamix holder in the order listed
Blend on high (variable 8) for 15 seconds and you should have a light and airy cream. Be very careful not to blend for too long then everything will melt and the cream becomes liquid.
Pour into a sterilized jar. Use in wet or damp hair after every bath
This article is a paid partnership with Vitamix
|
Published on June 1, 2018
|
Curl Cream Recipe
Comments - I would love to hear from you