It's spring and time to fire up the grill!
Fish can be tricky to cook on the grill, it tends to stick to the griddle or it will cook so fast it becomes mushy. Tilapia is a firm-fleshed fish and holds it shape perfectly on the grill, just make sure you buy American raised fish and avoid Tilapia from China.
This mother's day beet dressing recipe that I created in partnership with Vitamix is full of flavor and truly surprises you with first bite. Making it in the Vitamix means it becomes silky smooth so it is not only tasty, it is super pretty to look at.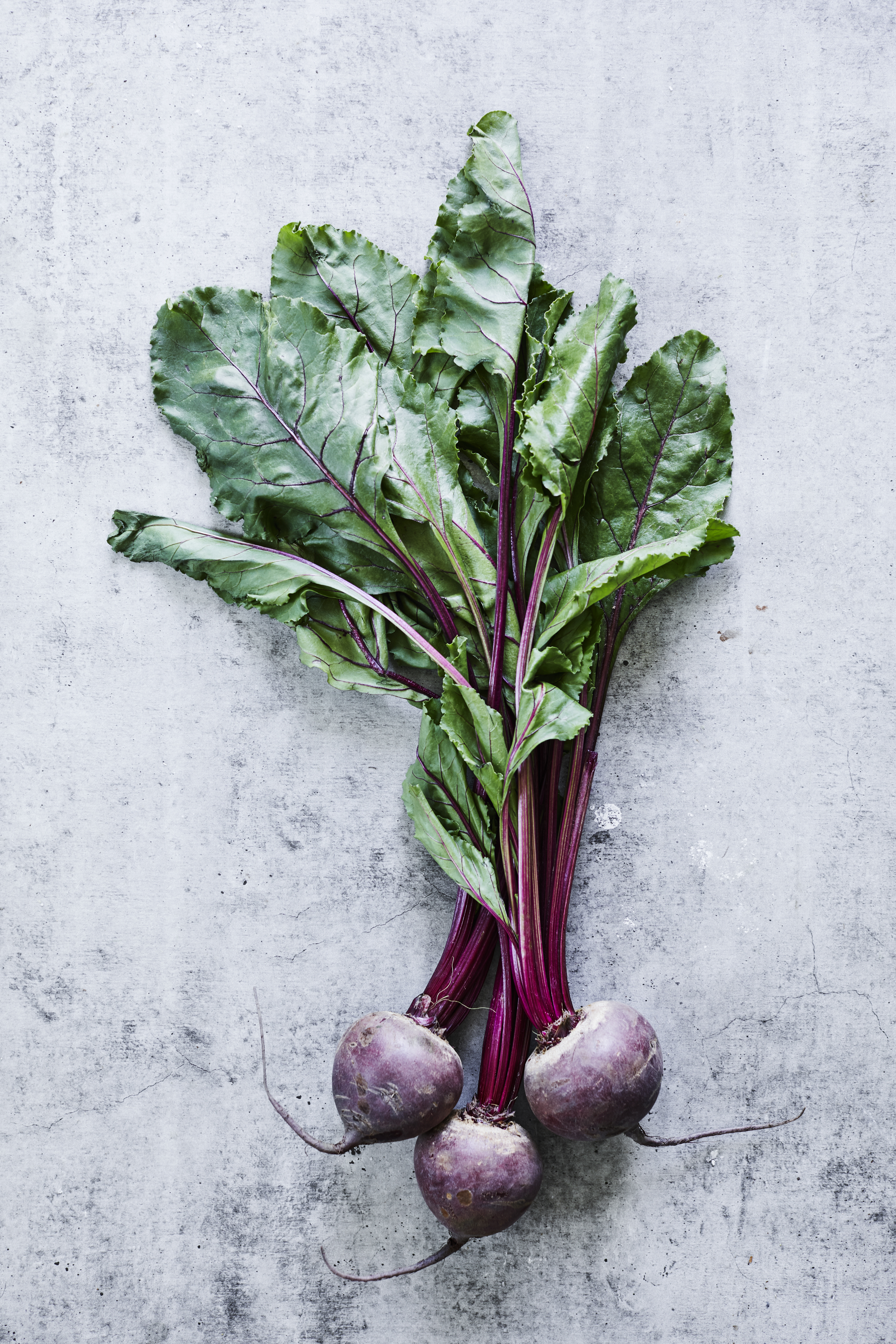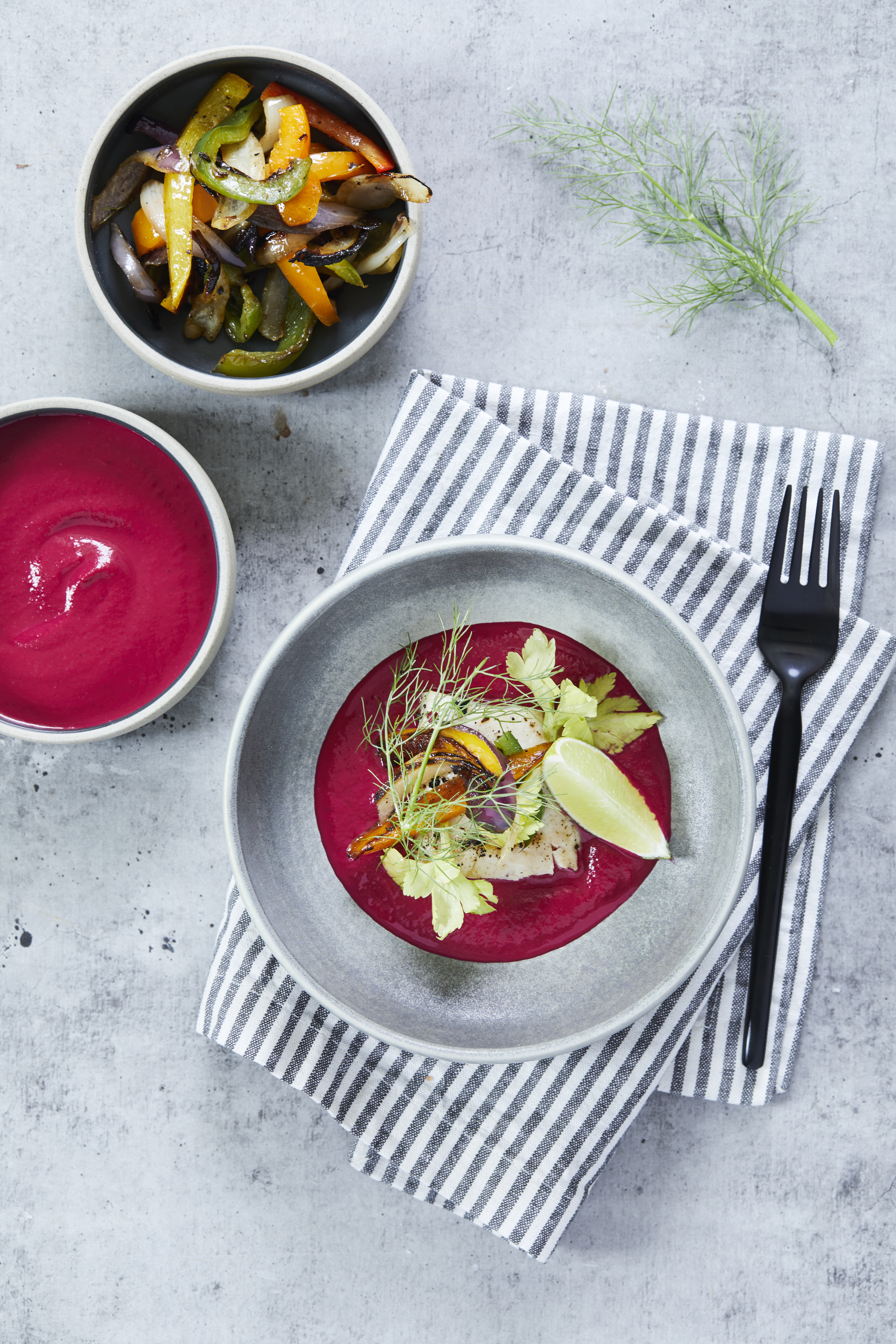 I recently became the proud owner of a Vitamix A3500 blender  and it seriously changed my life. And if you are up for changing your own eating habits and experiencing the smoothest smoothies, dressings and batters, you should start feeling lucky right about now because Vitamix is having Fabulous Mother's Day Deals where they are offering up to $100 off all New Machines Plus Free Standard Shipping 4/13 – 5/20 (US only)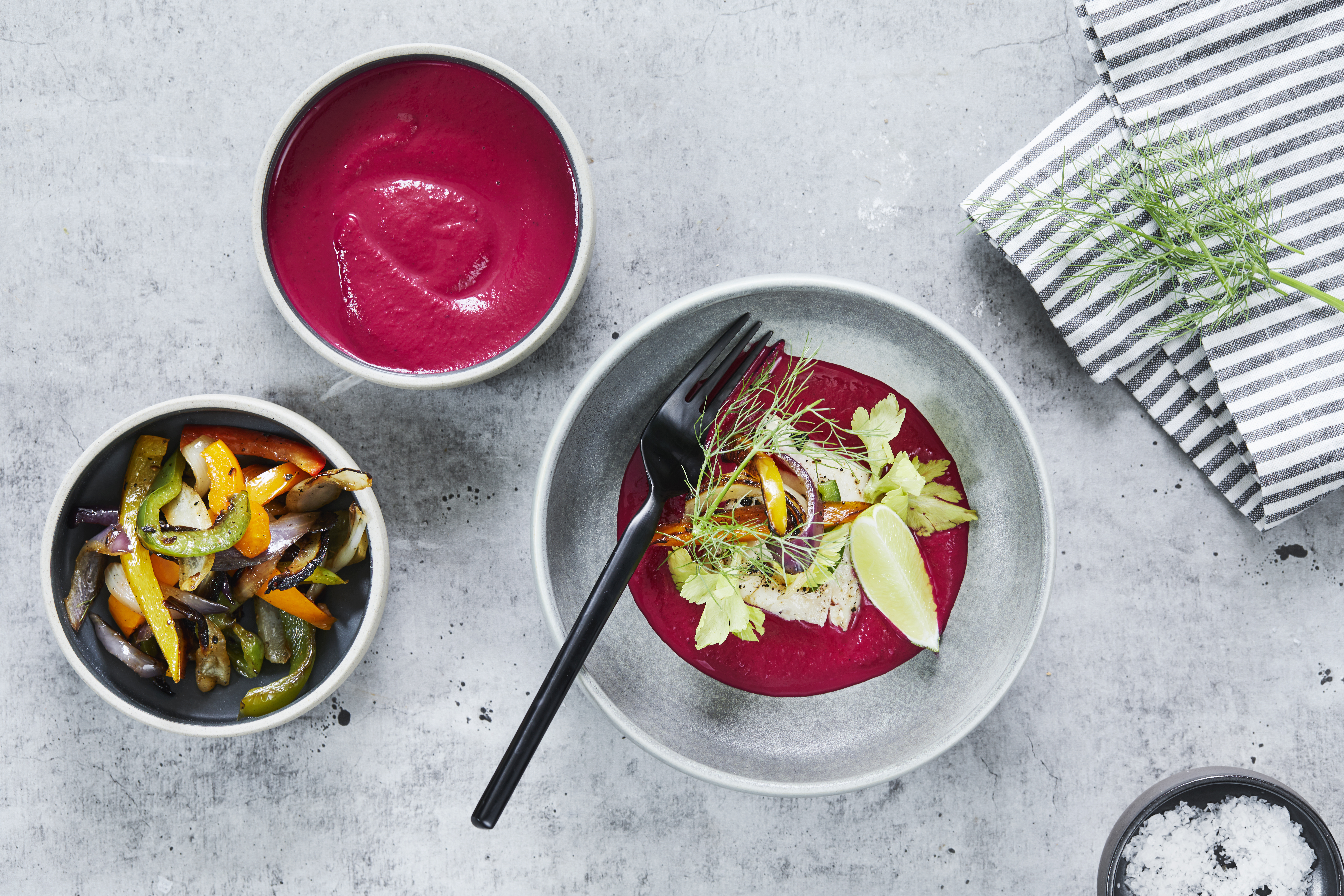 Recipe: Beet Dressing
Ingredients
½ cup

Skyr

1 tbsp

Lemon Juice

1 tbsp

Honey

8 oz

Beets, roasted and peeled

1

Shallot

small piece

Jalapeno

Pinch of

Salt & Pepper
Directions
Place all the ingredients in your Vitamix in the order listed. Use the dip preset. Repeat if the sauce is grainy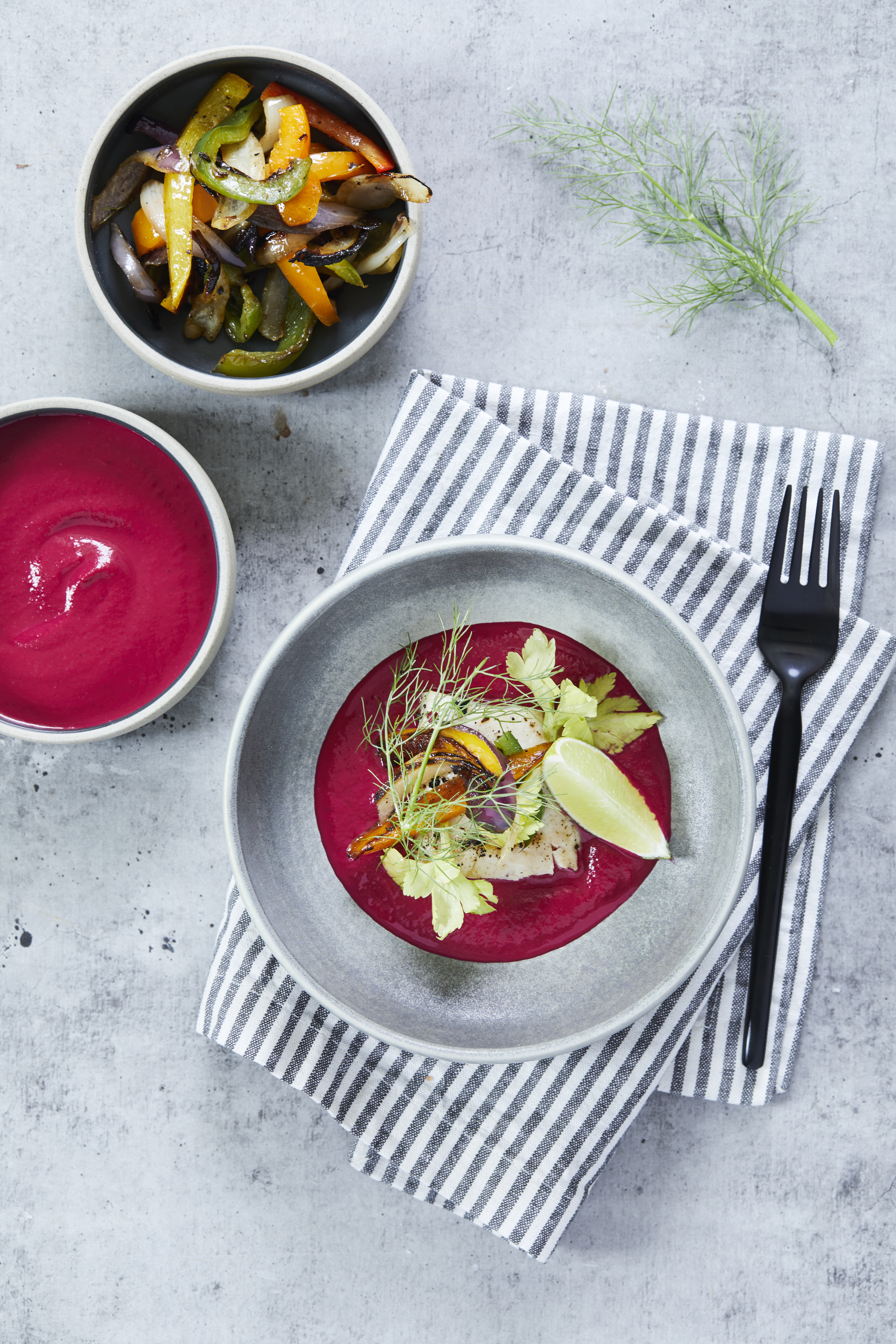 Recipe: Grilled Tilapia
Ingredients
1 lbs

Tilapia

Olive Oil

Salt & Pepper
Directions
Season fish with salt and pepper, drizzle with little olive oil
Grill over medium high heat for approximately 3 minutes per side (cooking time depends on the thickness).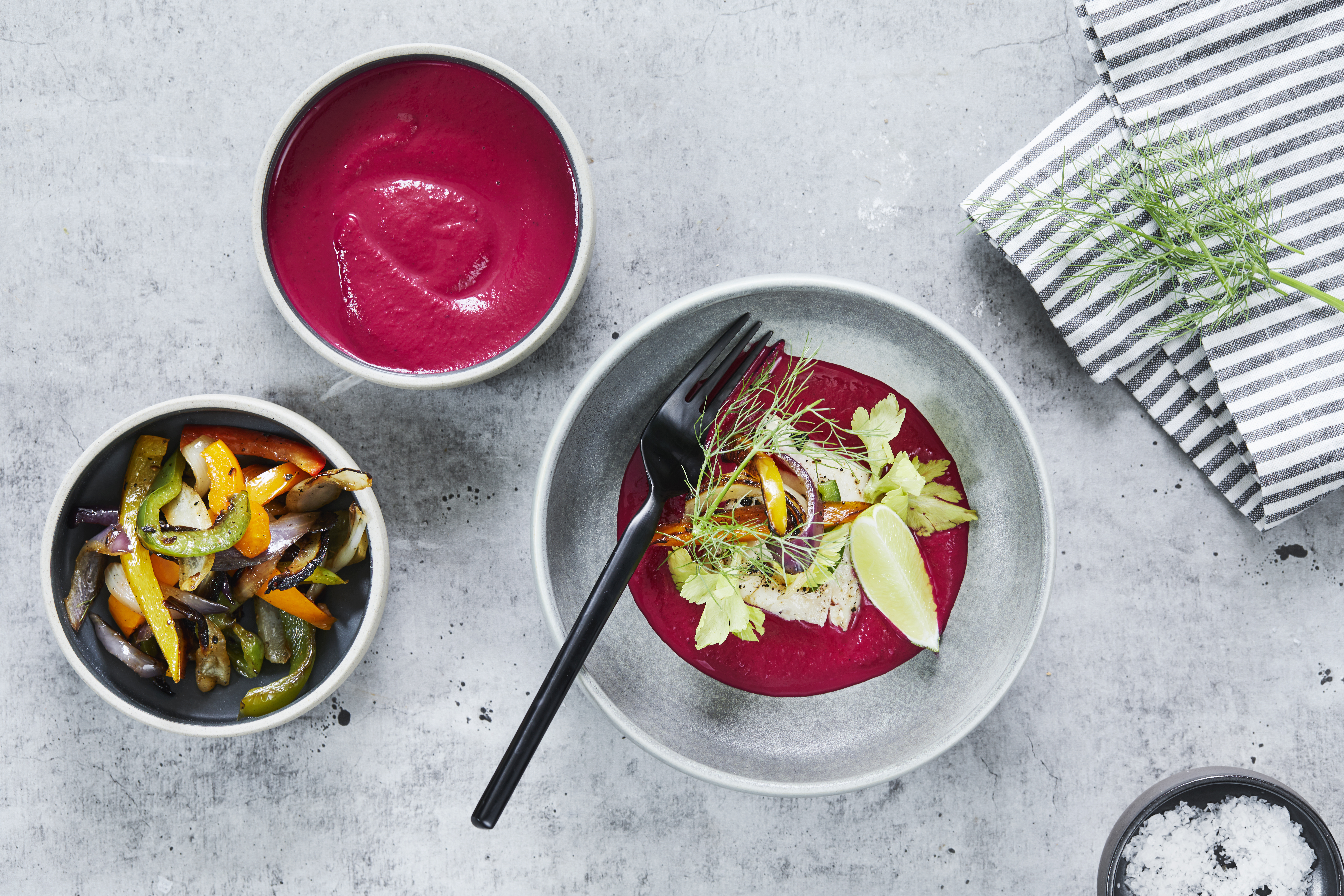 Recipe: Grilled Vegetables
Ingredients
½

Green Bell Pepper

½

Orange Bell Pepper

1

Onion

Olive Oil

Salt & Pepper
Directions
Cut peppers into stips and onion in wedges, toss with olive oil and salt and pepper.
Grill on a tray over medium high heat for 8 minutes or until nicely charred.
This post is made in collaboration with and sponsored by Vitamix.
|
Published on April 19, 2018
|
Beet Dressing Recipe
Comments - I would love to hear from you