In collaboration with Vitamix I developed the perfect mother's day menu that includes Cocktail Popsicles, Coffee Nice Cream for breakfast and a fresh fish dish for dinner – all healthyish recipes and all right in time for spring.
Here is my recipe for gluten and dairy free cupcakes with rose frosting that are the ultimate guilty free sweet treat with wonderful notes of summer walks in a romantic rose garden.
The tasty little cakes go perfectly as breakfast, snack and/or dessert, they are great with coffee but even better with a glass of champagne.
This is a small recipe so make it a double, your mom deserves it!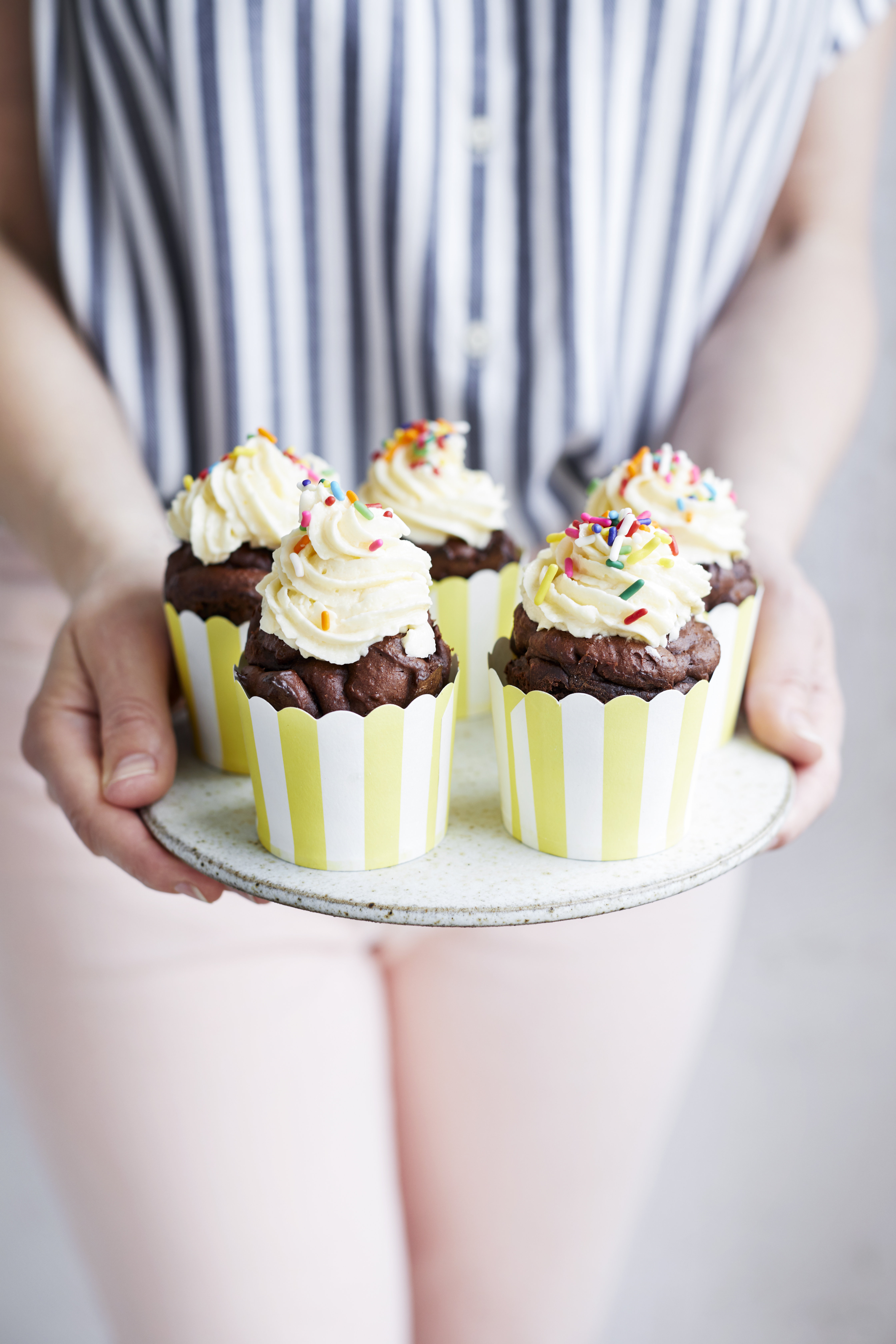 I recently became the proud owner of a Vitamix A3500 blender  and it seriously changed my life. And if you are up for changing your own eating habits and experiencing the smoothest smoothies, dressings and batters, you should start feeling lucky right about now because Vitamix is having Fabulous Mother's Day Deals where they are offering up to $100 off all New Machines Plus Free Standard Shipping 4/13 – 5/20 (US only)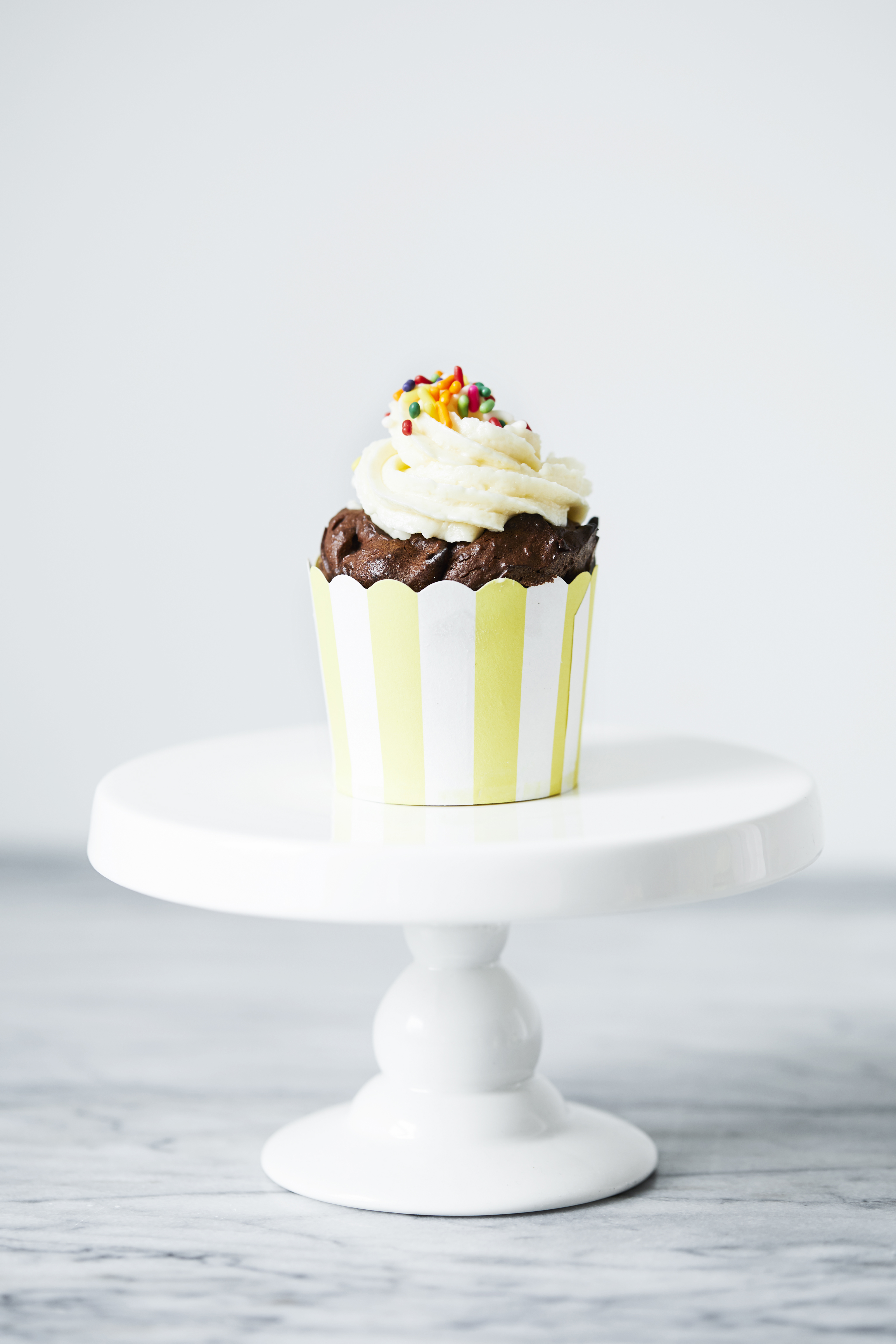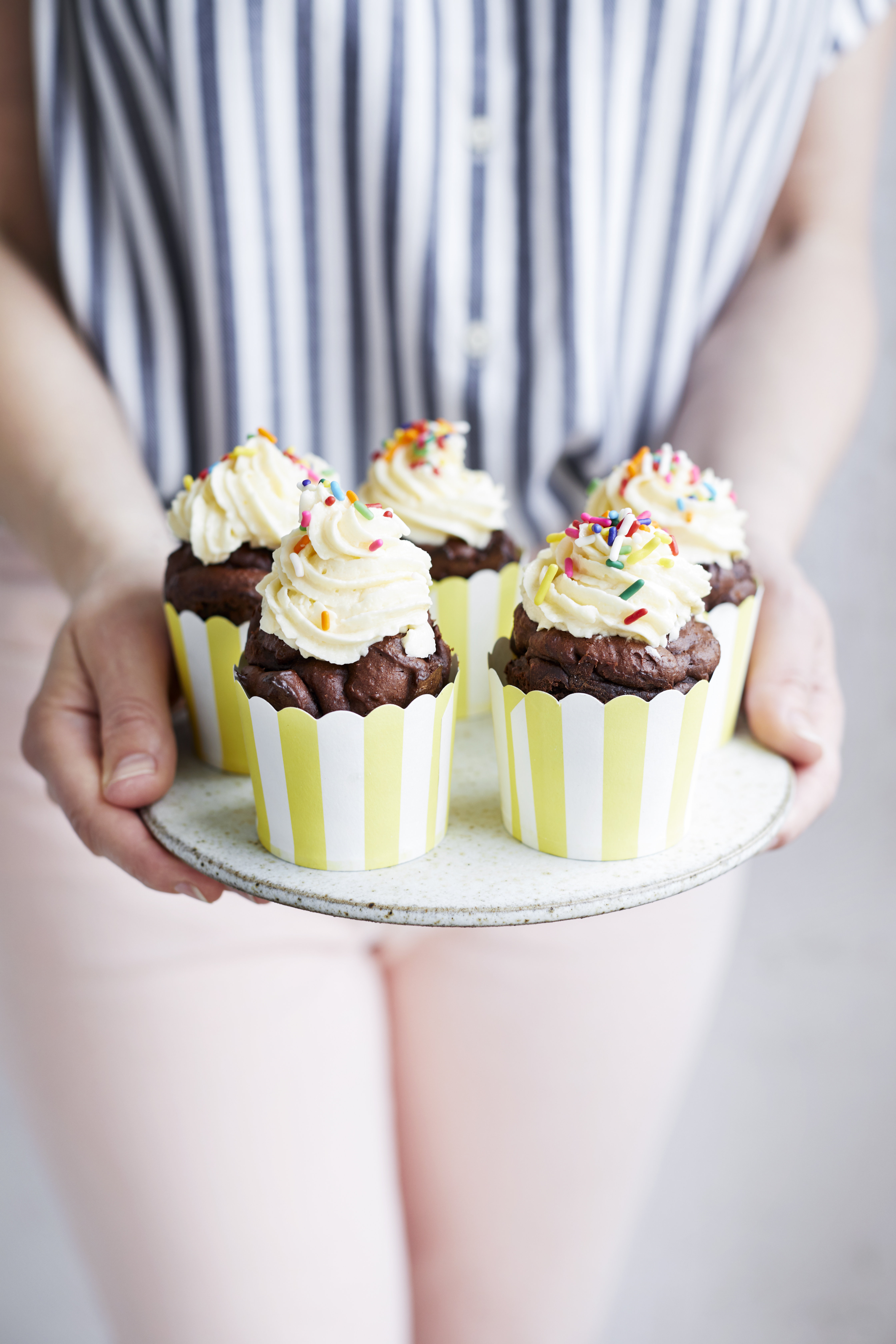 Recipe: Gluten and Dairy Free Chocolate Cupcakes
Ingredients
3.5 oz (½ cup)

Raw Almonds

3.5 oz (¾ cup)

Dates, pitted

2 tbsp

Agave Syrup

4 tbsp

Coconut Oil

4 tbsp

Raw Cacao

1/2 tsp

Salt

4

Eggs

1/2

Vanilla Bean
Directions
Preheat the oven to 350
Place almonds and dates in your Vitamix. Select variable 5 and pulse 20 times. Then start the machine and let it run while slowly increasing the speed to 10. Let it run until you have a sticky mass. You might have to stop once or twice to scrape down the sides.
Add the agave, coconut oil and cacao and blend on variable 1 until you have shiny mass. Approximately 45 seconds. Remove the mass from the blender and set a side.
Add the eggs and the seeds from the vanilla bean to the blender (no need to clean it inbetween) and start at variable 3 for 15 seconds. Then increase to 5 and let blend for 45 seconds more. Increase to 7 and blend for 2 more minutes. Your eggs should be nice and airy now.
Add the shiny chocolate mass back to the blender and use the smoothie preset (variable 5 for 15 seconds and variable 10 for 45 seconds)
Divide the dough into 6 cupcake forms and bake for 18 minutes or until a toothpick comes out clean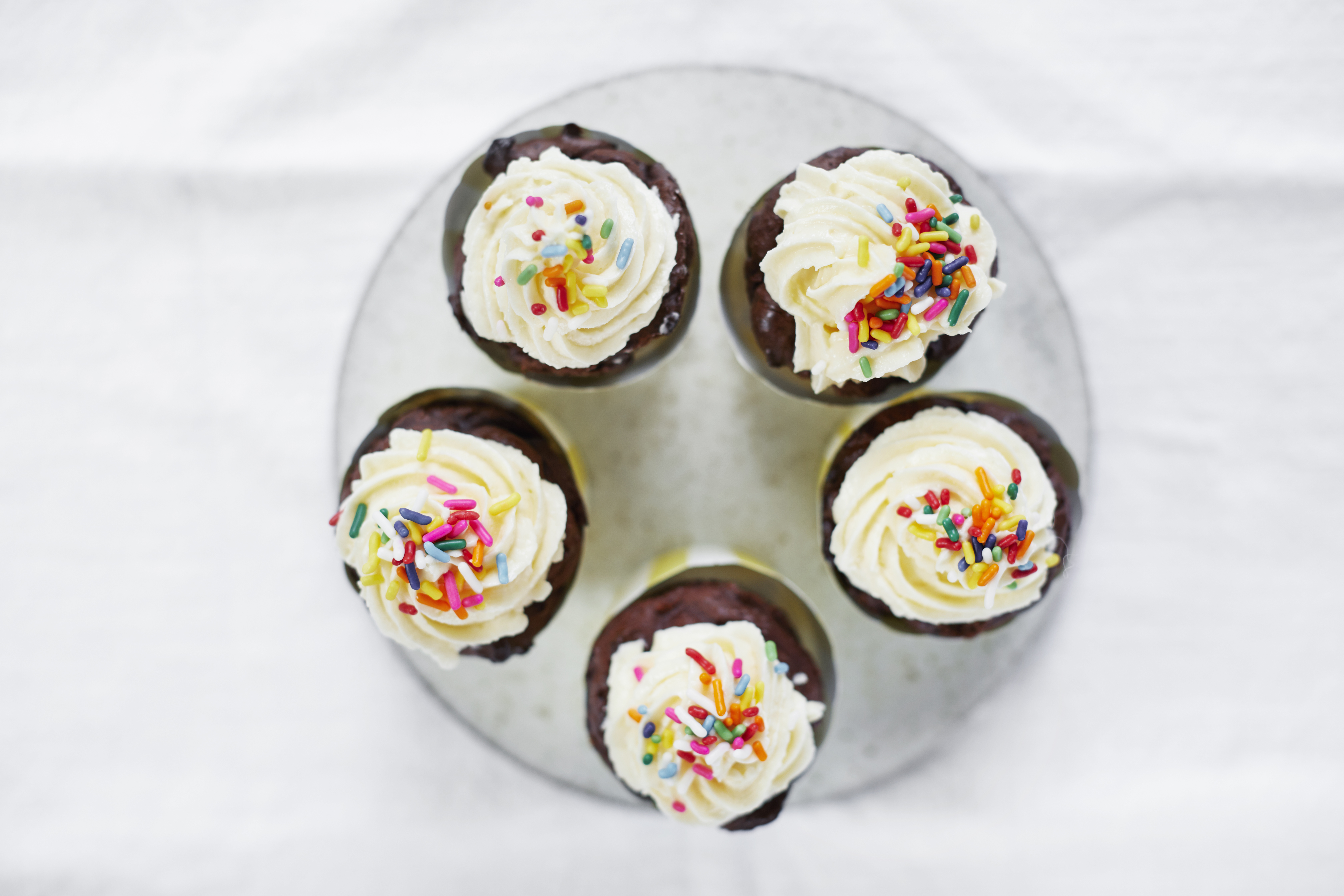 Recipe: Rose Frosting
Ingredients
3.5 dl (1 ½ cup)

Organic Earth Balance, cold

2.5 dl (1 cup)

Powdered Sugar

70 g (2 1/2 oz)

White Chocolate, melted and slightly cooled

6 drops

Rose Water

Pinch

Salt
Directions
Place all the ingredients in your vitamix and select variable 1 let the mixer run for 1 minute until you have a smooth frosting. Careful not to overmix as the "butter" will melt and you will have a soupy frosting
Place the frosting in a piping bag and pipe small flowers on top of each cupcake
This post is made in collaboration with and sponsored by Vitamix.
|
Published on April 19, 2018
|
Gluten and Dairy Free Chocolate Cupcakes
Comments - I would love to hear from you