Ice Cream for breakfast? Yes, please!
This protein packed coffee nice cream with both skyr and whey will get the day going for a busy mama that likes a healthy-ish treat on special days like Mother's Day.
This is one of four recipes I developed in partnership with  Vitamix for this upcoming Mother's Day and they sure are celebrating all the special mama's and offering Fabulous Mother's Day Deals  with up to $100 off all New Machines Plus Free Standard Shipping 4/13 – 5/20 (US only)
The other recipes include a Cocktail Popsicles for happy hour, fresh fish for dinner and gluten and dairy free chocolate cupcakes for dessert – all healthyish recipes and all right in time for spring.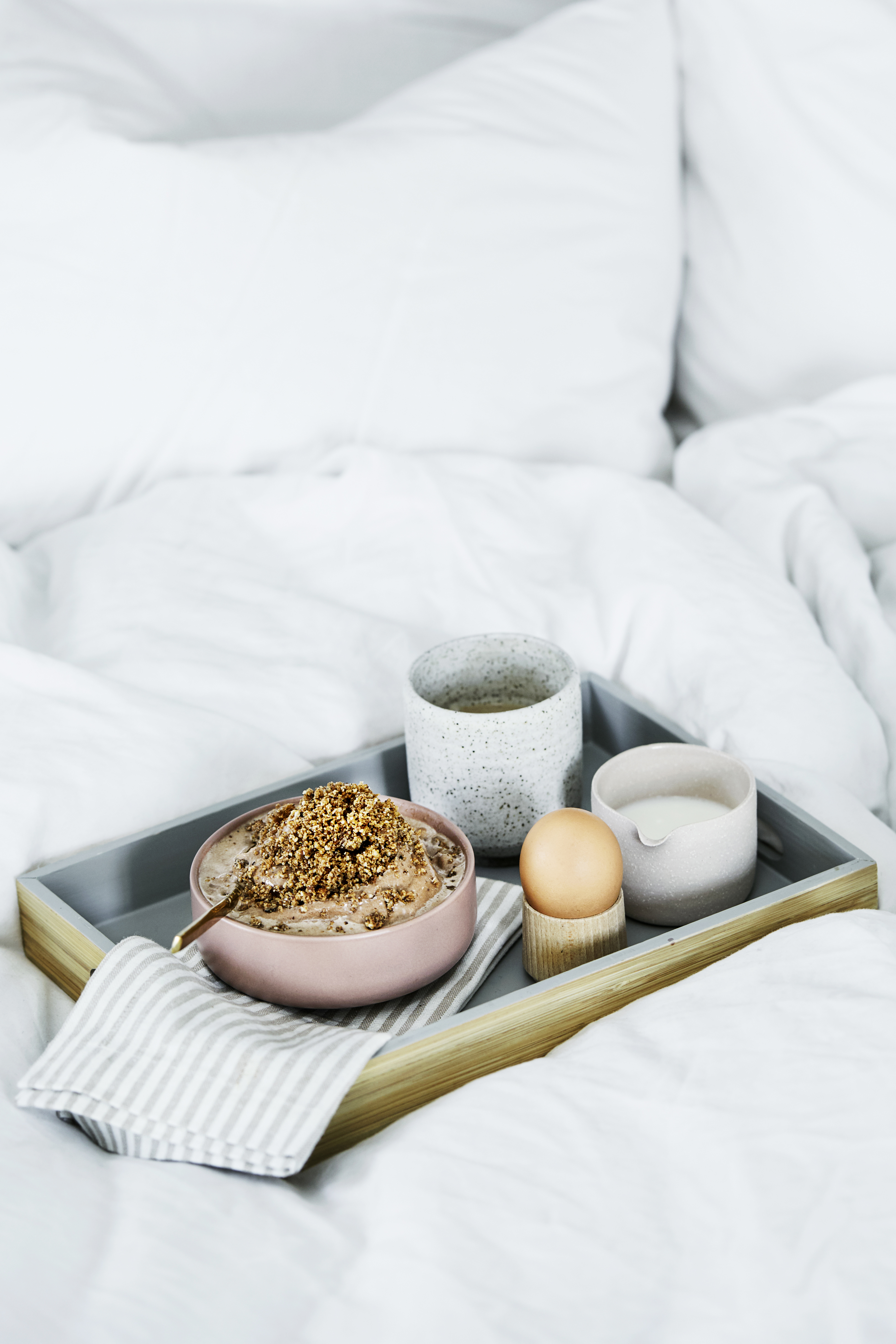 What is nice cream you might be asking, well it is quickly blended frozen fruites and or veggies with minimal liquid so it gets the texture of a soft serve. Absolutely brilliant way to eat something healthy for breakfast, snack or even dinner!
Please note that it takes absolutely no time to make the nice cream but the crumble I recommend making the night before.
Also do not forget to make the ice cubes and place 1/2 ripe banana in the freezer the night before!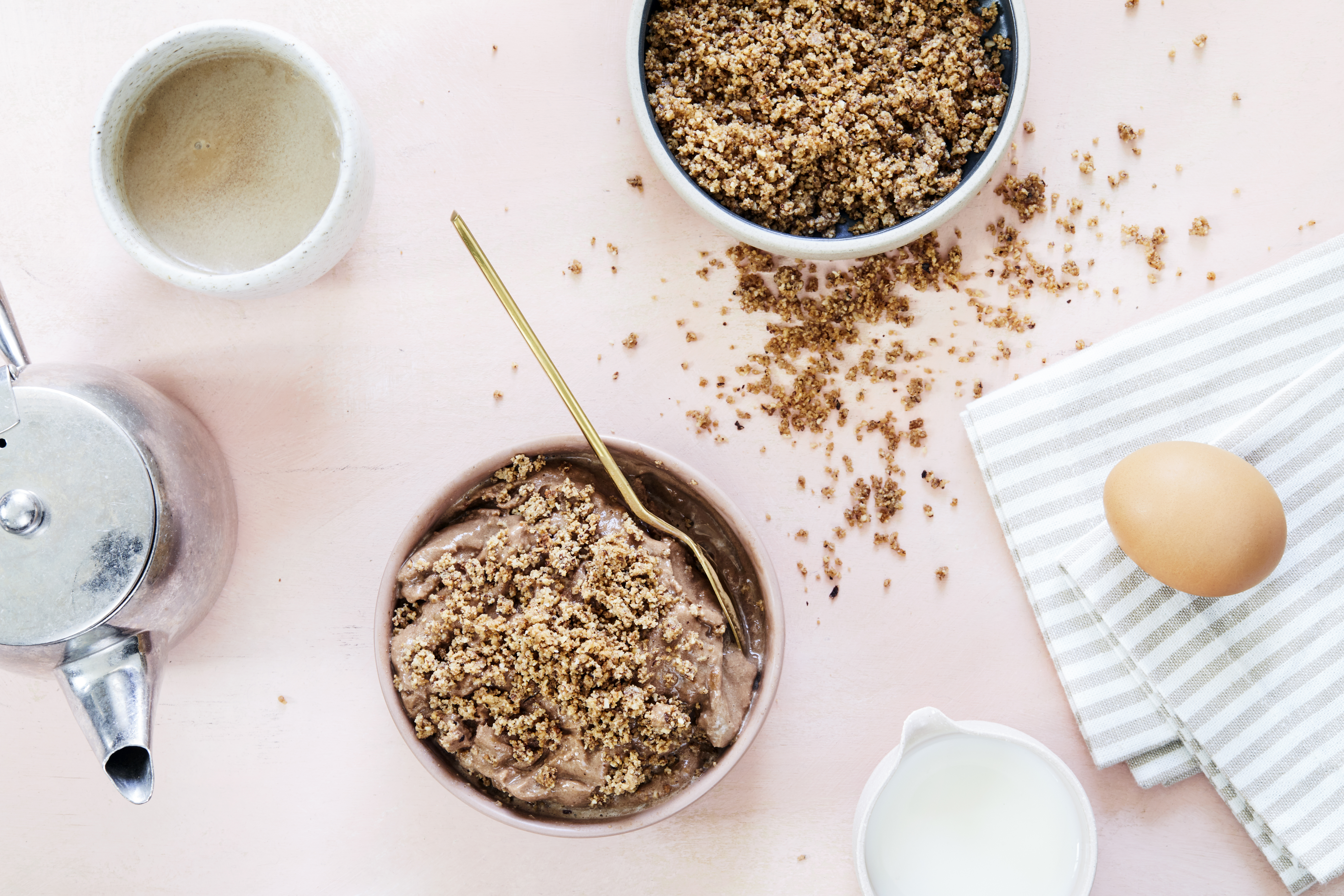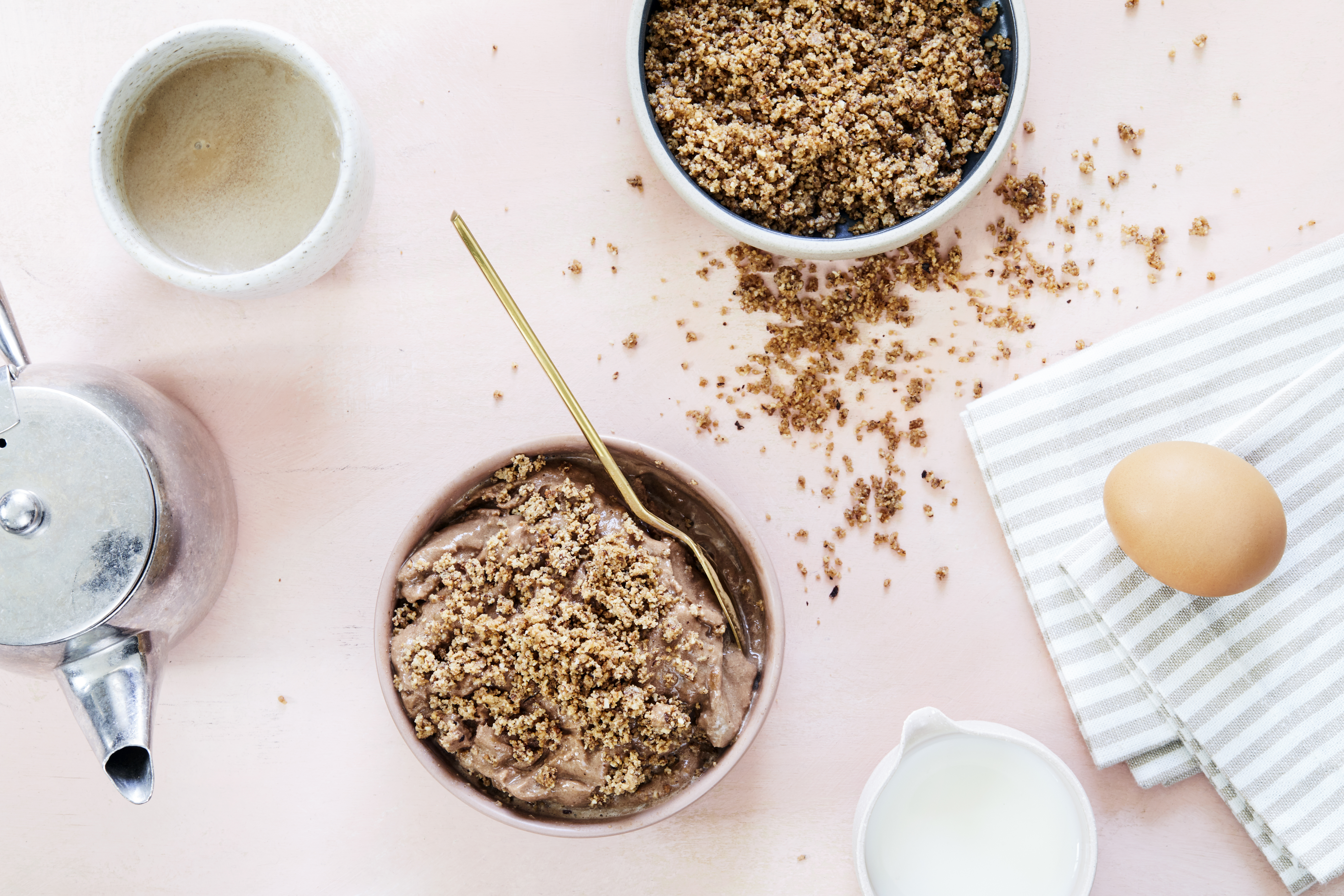 Recipe: Hazelnut Crumble
Ingredients
¾ cup

Hazelnuts

⅓ cup

Coconut Oil

⅓ cup

Coconut Sugar

1 tbsp.

flour
Directions
Preheat the oven to 350
Place hazelnuts in your vitamix and select variable 1 for 30 seconds, then variable 5 for 15 seconds or until you have hazelnut dust. Add the remaining ingredients and select variable 1 and let run for 1 minute. Now slowly start increasing the speed until you reach variable 3, let the blender run until you have a sticky, shiny, yet slightly grainy mass.
Spread on a lined baking sheet, bake for 7-8 minutes, let cool then crumble.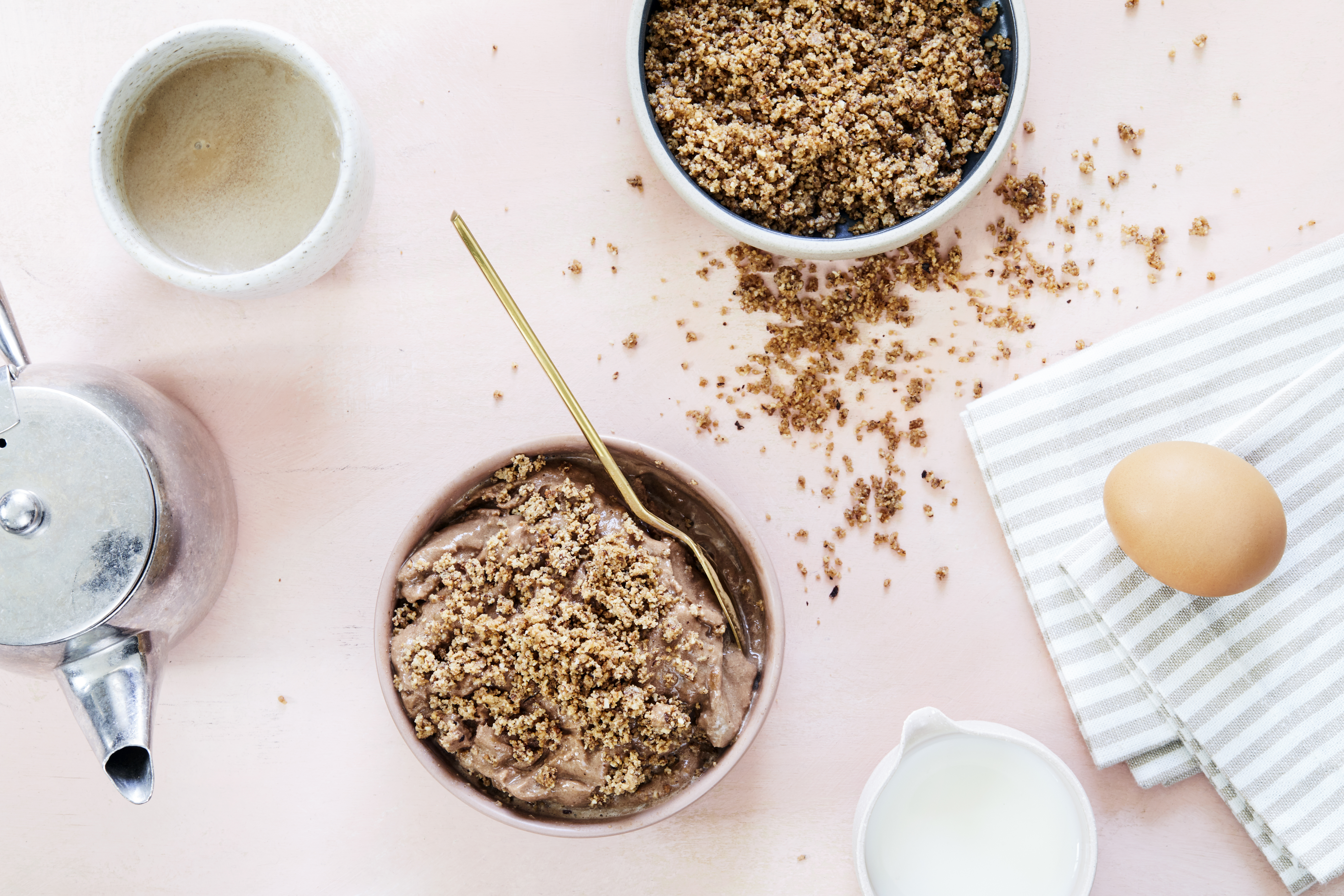 Recipe: Coffee Nice Cream
Yields 1
Ingredients
⅓ cup

Skyr (Neutral or Vanilla)

2 tbsp.

Whey Protein Powder (Vanilla)

2 tsp.

Raw Cacao

2 tsp.

Coconut Sugar

5

Dates, pitted

½

Frozen Banana

¾ cup

Frozen Coffee Cubes

¾ cup

Frozen Coconut Milk Cubes
Directions
Place all the ingredients in your Vitamix in the order listed. Select the Ice Cream Program and use your pin to push the ingredients towards the blades. Serve immediately with hazelnut crumble on top.
This post is made in collaboration with and sponsored by Vitamix.
|
Published on April 19, 2018
|
Coffee Nice Cream
Comments - I would love to hear from you