I love wrapping presents, and Christmas presents are my absolute favorite to wrap. Each year my Christmas wrapping has a theme, this year I am decorating all the gifts with home- and handmade white clay hearts. I am not the greatest DIY kind of a person, but these hearts are easy and very pretty. A perfect thing to do together with your children.
These simple ornaments are not only perfect for decorating presents, they also look  wonderful on the Christmas tree.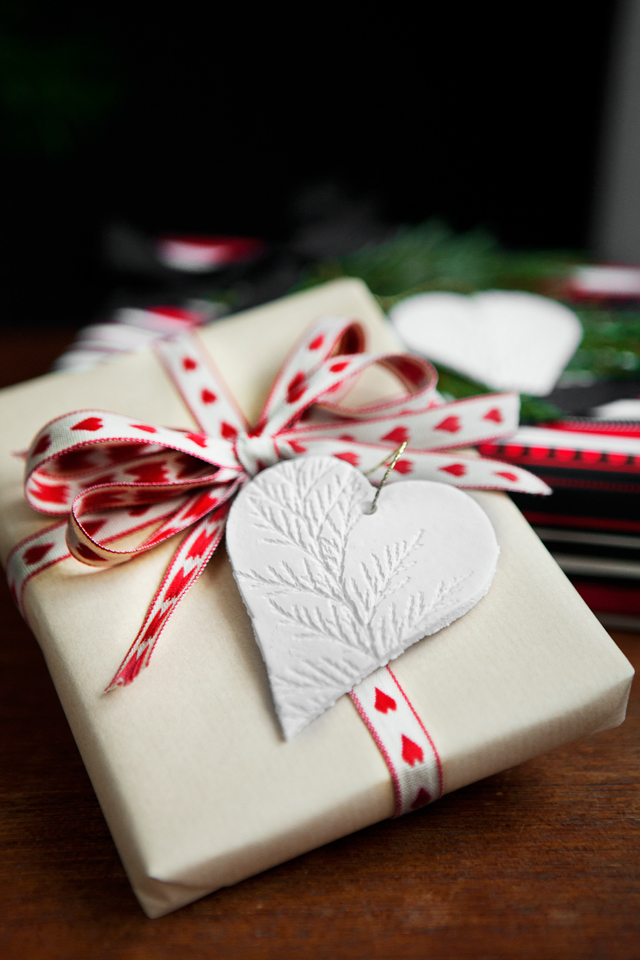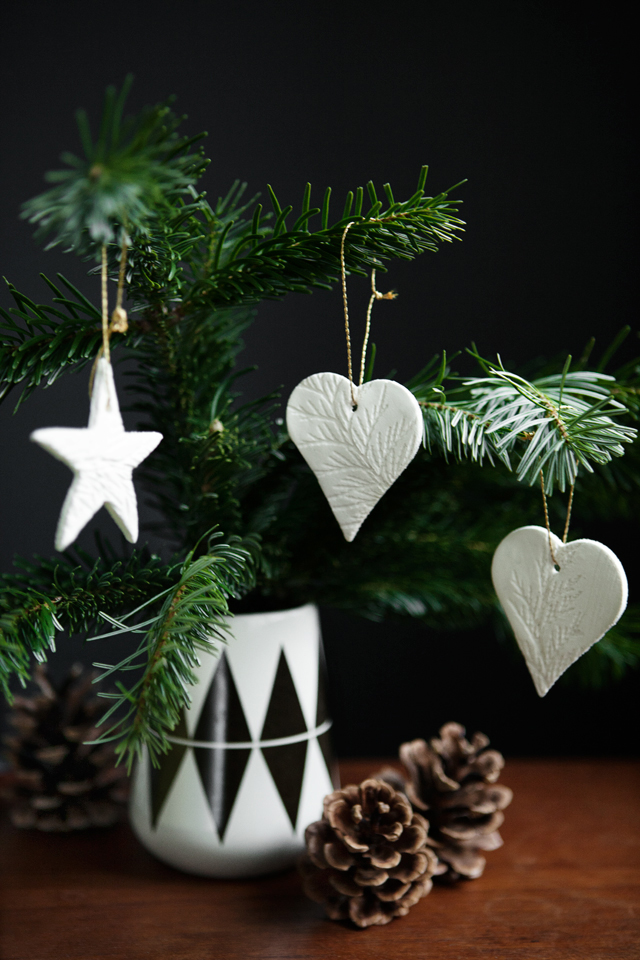 You can make Christmas ornaments like this in billion ways  – This is how I did it:
– I used white hobby clay that dries up at room temp in 2 days, but you can use any kind you prefer. Next time I will be trying clay that goes in the oven.
– For the imprint I used thuja, my favorite Holiday greenery, but you can use regular spruce, pine or even lace to make the pattern.
– I used cookie cutters (hearts and stars) to shape the ornaments, but if you have a steady hand or want something even more rustic you can cut the ornaments out by hand.
– Remember to make a hole in the ornament so you can put a ribbon in it.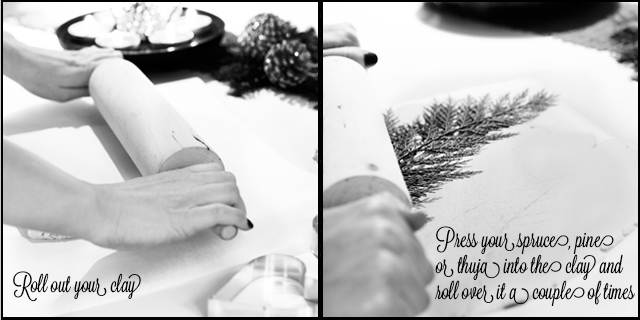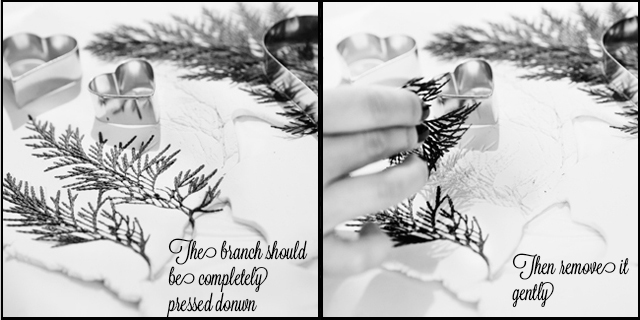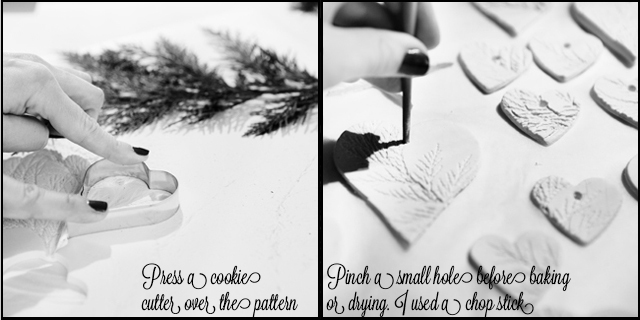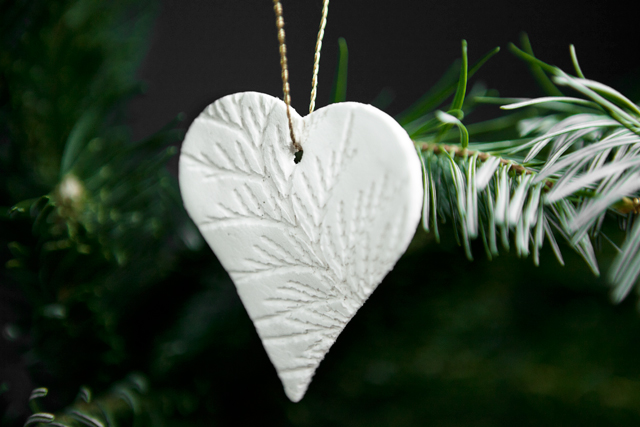 |
Published on December 7, 2012
|
DIY – Christmas Ornaments
Comments - I would love to hear from you