Crispy, crackling skin and warm spices give this duck breast recipe all the winter feelings of hygge and coziness. Lovely weekend dinner for the holiday season that is around the corner.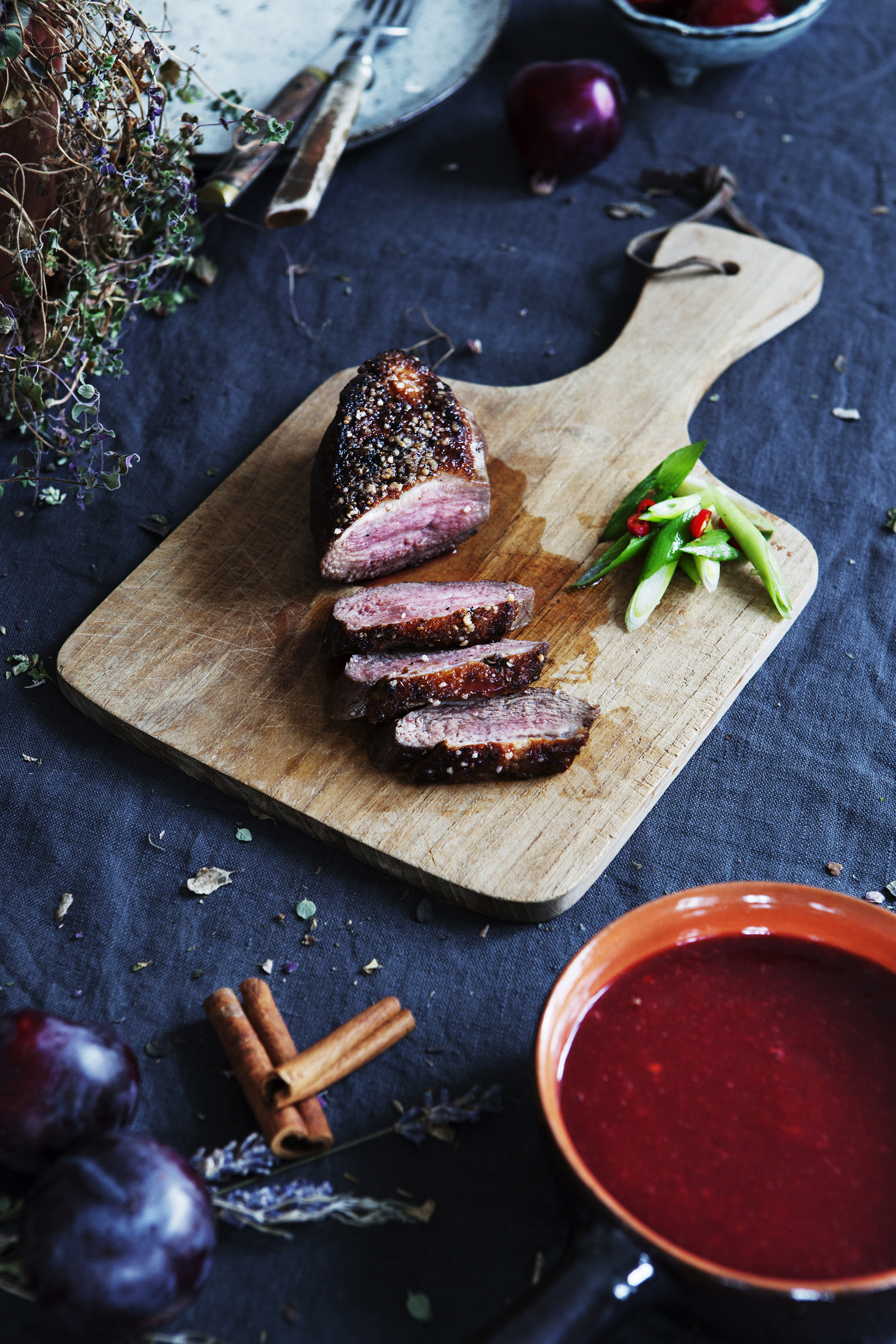 It depends on the size of your breasts and how thick the layer of fat is, how long you need to cook it. If in doubt use a thermometer, it should show you around 62°C/144°F for a nice pink in the middle duck.
I think we can all agree on that juice and pink meat is always better than grey and dry, am I right?
Crispy green salad or oven roasted potatoes go great with this duck – or you can go wild and wrap thin slices of duck, some sauce and pickled greens into pancakes.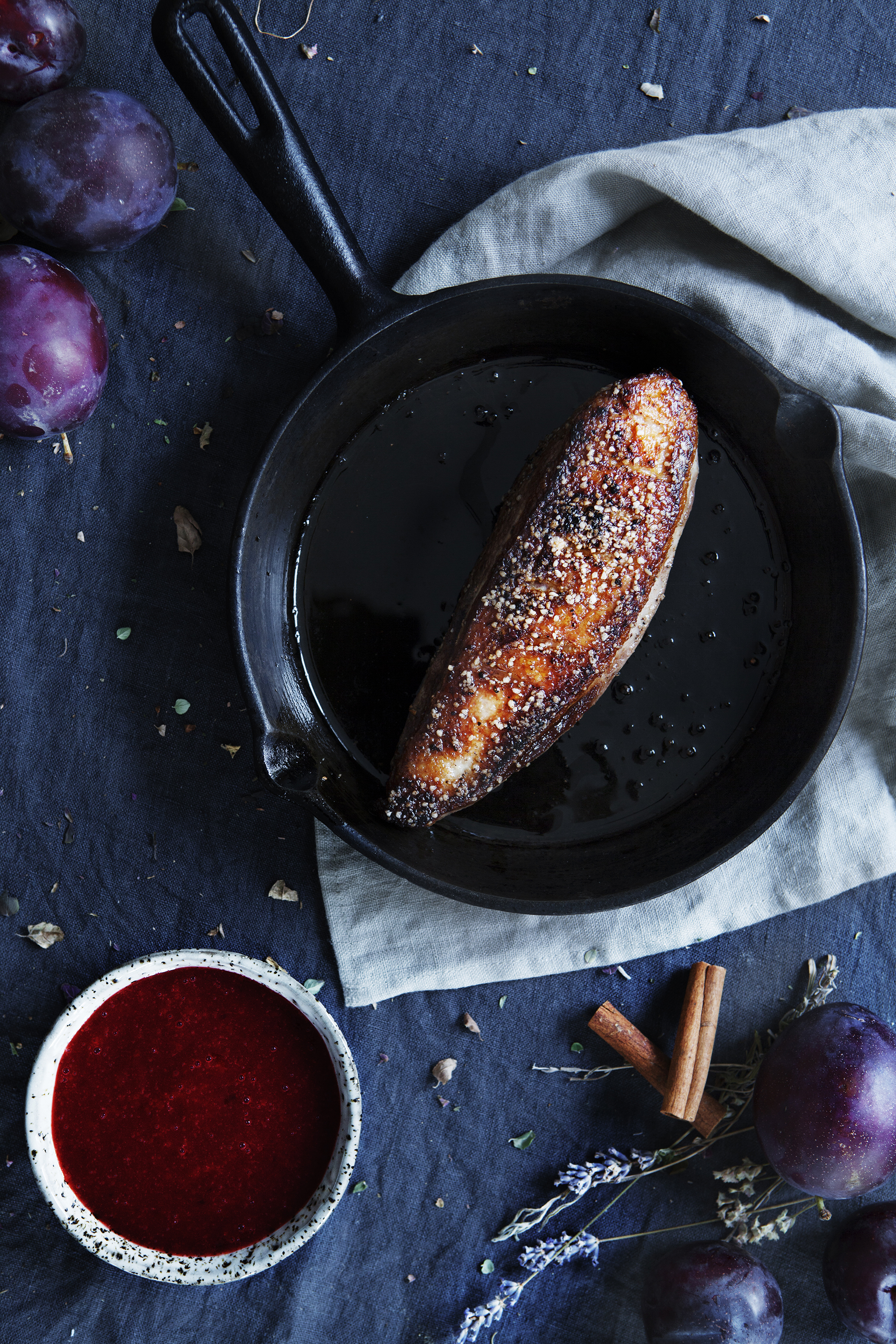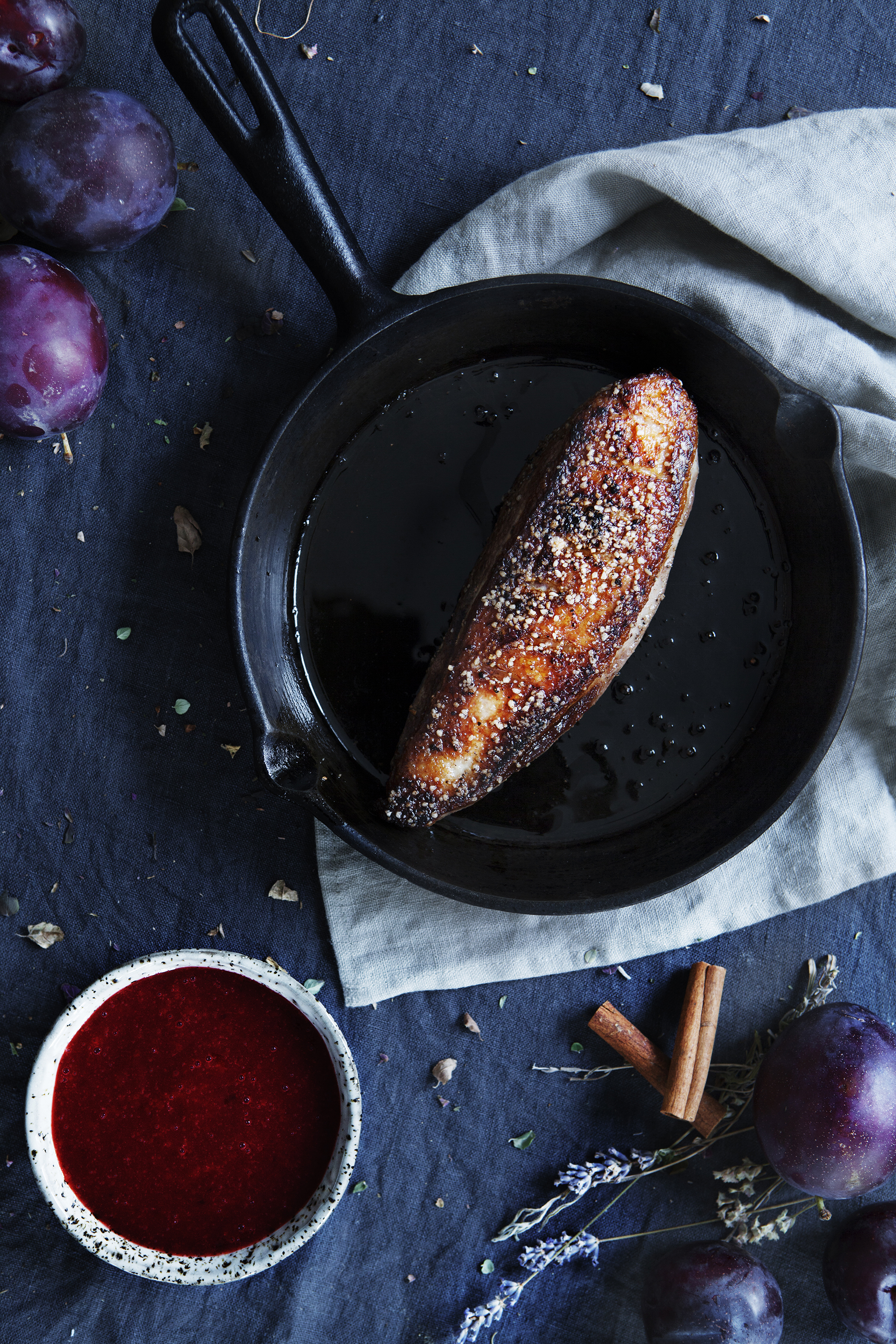 Recipe: Duck Breast
Ingredients
4

Duck Breasts

Salt & Pepper

Oil for frying
Directions
Preheat the oven to 180°C (360°F)
Score the skin/fat but be careful not to cut into the meat. Rub generously with salt and pepper
Heat oil in a frying pan and place the breasts skin side down and let fry for 5 minutes or until the fat has melted and the skin is crispy. Turn the breasts and give them 1 minute on the other side, then flip them back over before placing the pan into the hot oven.
Let the breasts roast in the oven for 15 minutes or until central temp. reaches 56°C (132°F). Remove the meat from the oven and let rest for 10 minutes before slicing.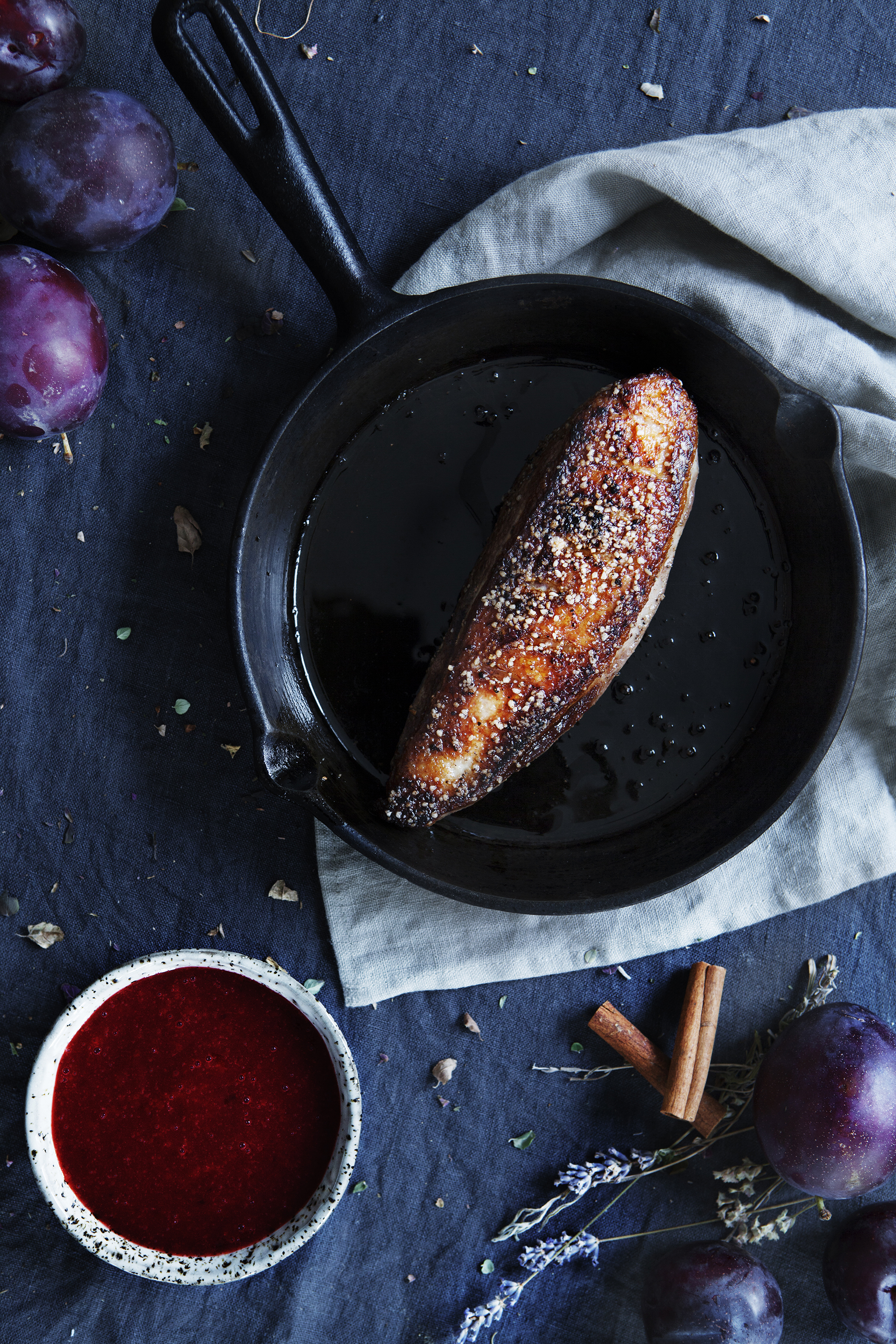 Recipe: Plum Sauce
Ingredients
8

Plums

2 tbsp.

Soy Sauce

2 tbsp.

Destilled Vinegar

2 tbsp.

Sugar

Orange zest from 1/2 orange

1/4 tsp

Chili Flakes

1/4 tsp

Cinnamon

1/4 tsp

Ginger (powder)
Directions
Cut the plums in half and remove the pits.
Place all the ingredients into a saucepan and let simmer until the plums have softened and the sugar has completely dissolved.
Before placing the sauce in a blender, taste the sauce and add more spices if you want a stronger kick. Puree until silky smooth
|
Published on November 1, 2017
|
Duck Breast Recipe
Comments - I would love to hear from you