Gather a basket of elderflowers and brew a sweetly scented and summery cordial to enjoy on all occasions! This Elderflower Cordial Recipe is surprisingly simple and fun to make together with the kids.
I like to drink my elderflower cordial mixed with sparkling water or if the clock is close to five I might shake up a simple cocktail with Vodka, lemon juice, elderflower cordial and top it off with Champagne.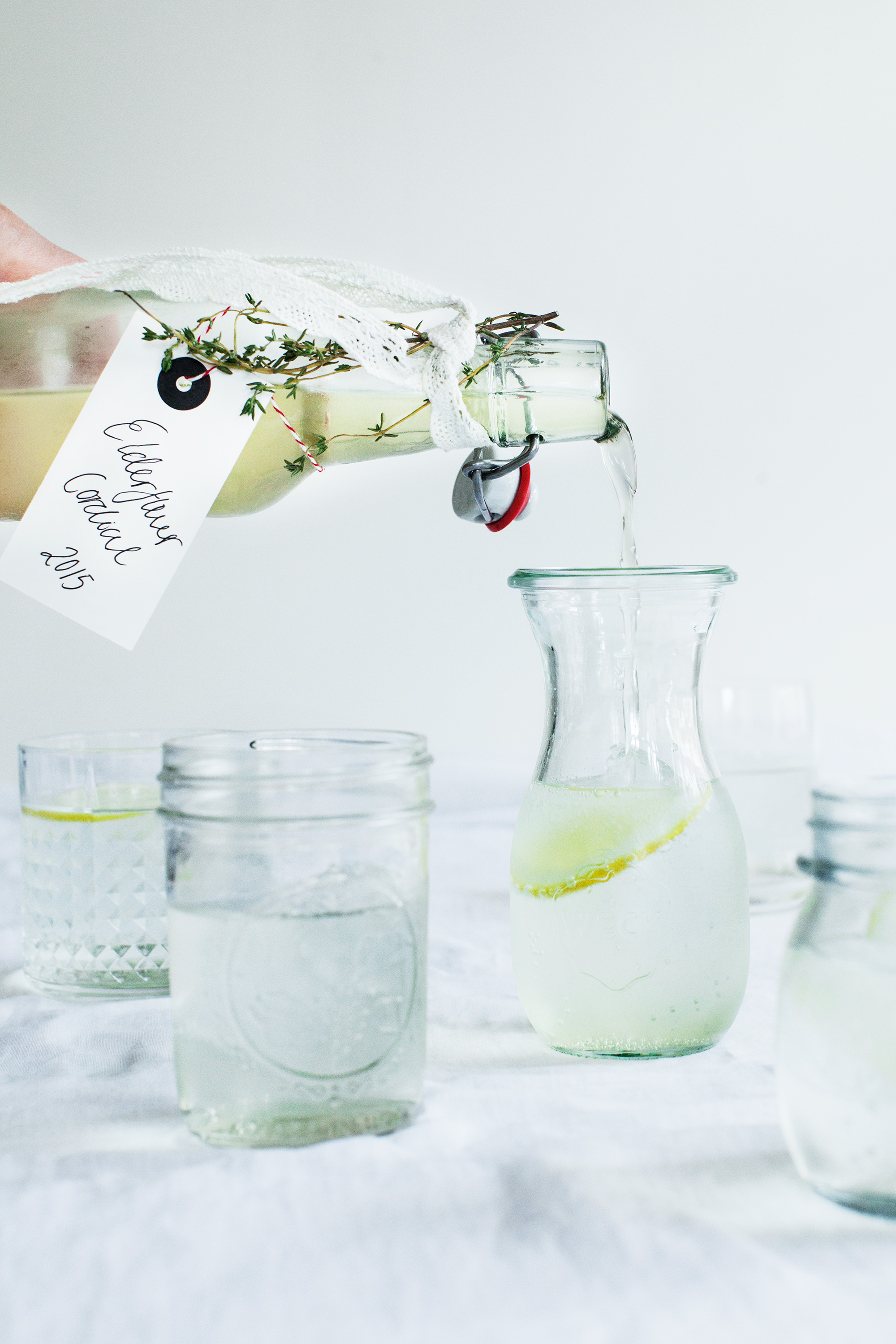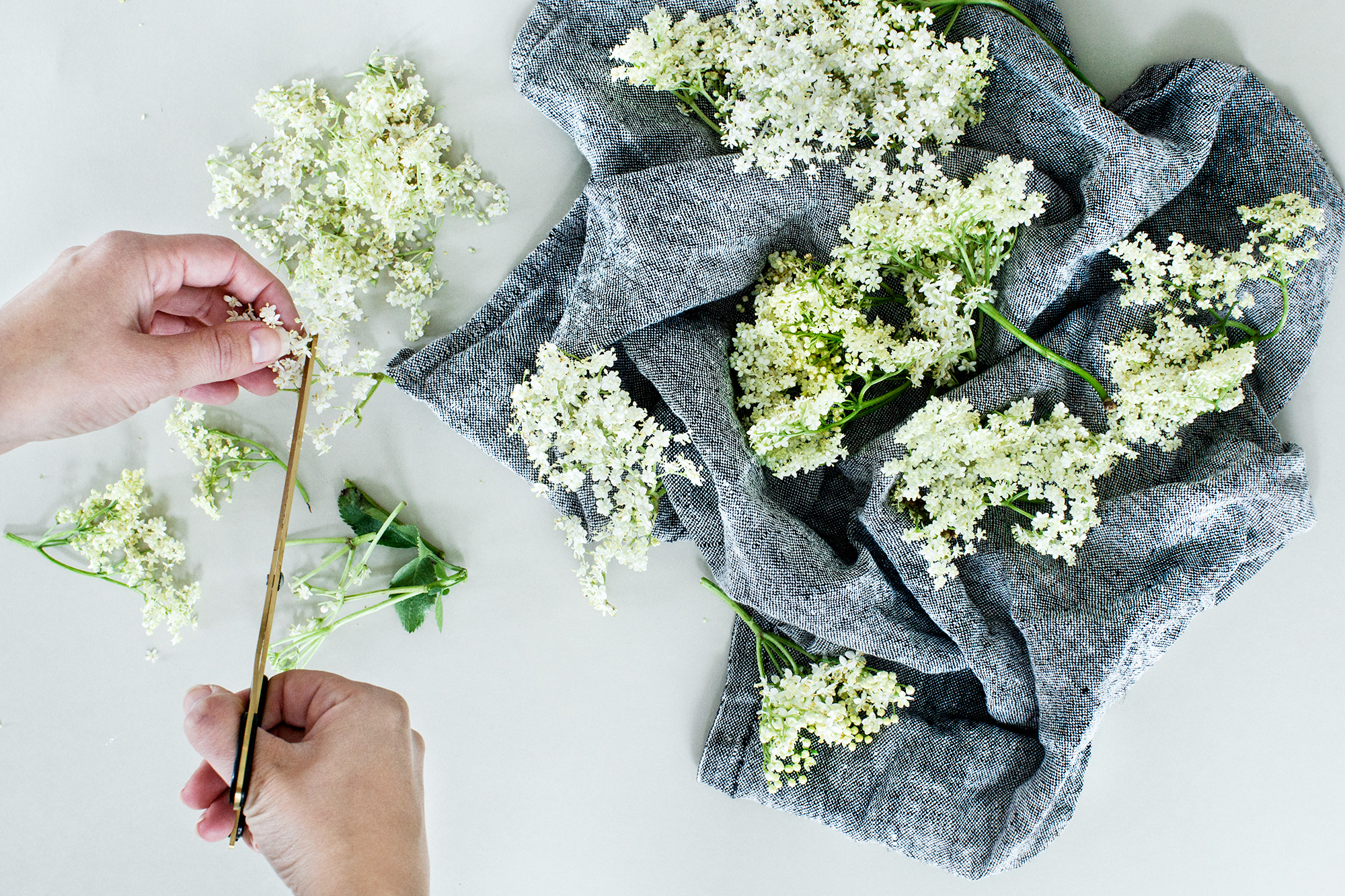 Elderflowers are in season from the end of May until end of June, all depending on the weather of temperature of course. Elderflowers grow in most of the world, but varieties or subspecies vary from continent to continent. The cream coloured flower heads have honey-scented blossoms and are edible. So if you do not have time to make cordial over several days throw them in your salad or pancake batter.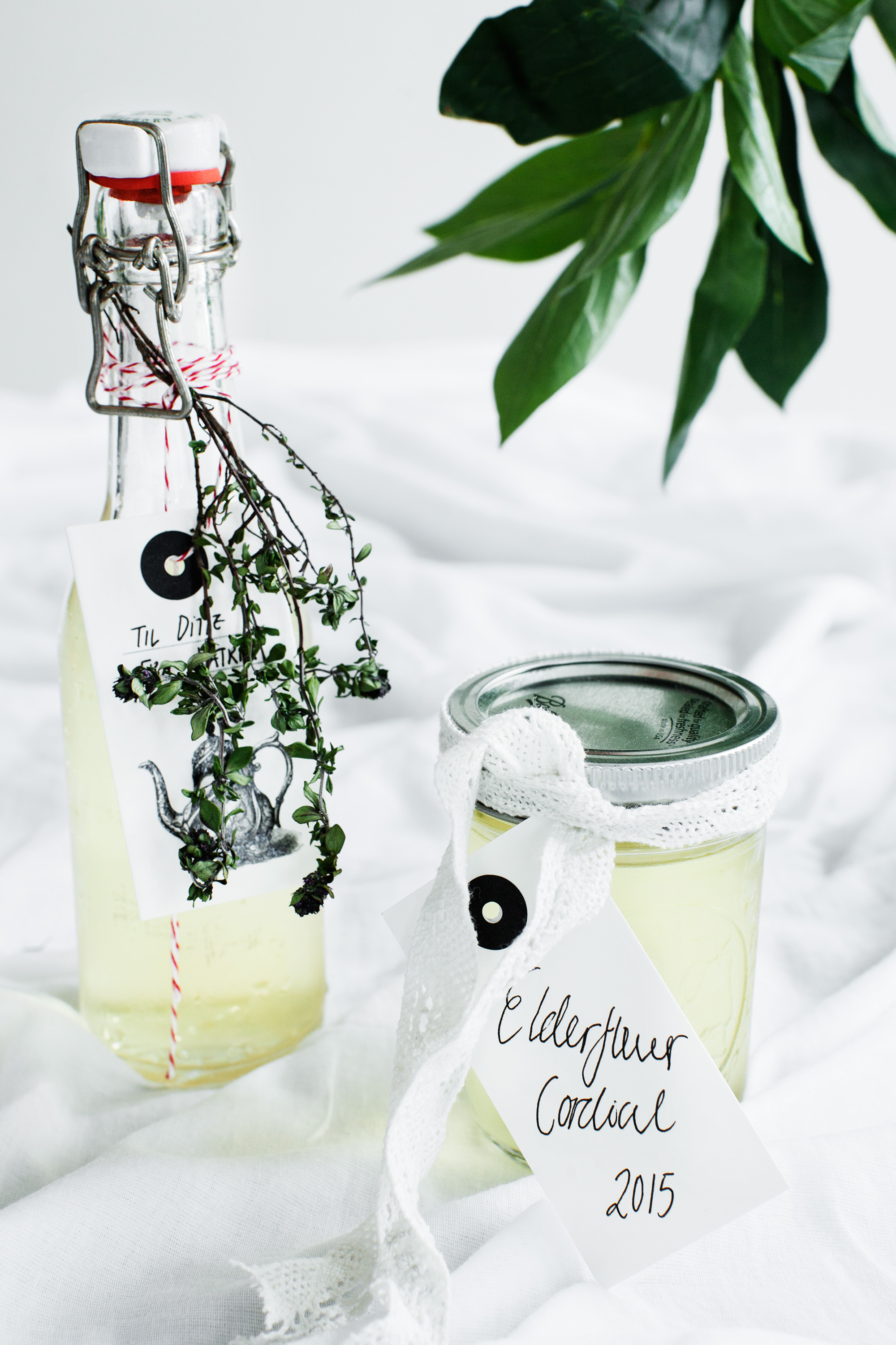 You can easily freeze the elderflower cordial, just make sure you don't fill the container to the rim. The liquid needs space to expand when frozen and believe me you do not want to experience a sticky elderflower cordial explosion in your freezer!
If you are not into the sweet and slightly perfumed flowers try my Rhubarb Syrup Recipe or Raspberry Ginger Limeade instead.
Looking for summer drinks and cocktails, check out this list of Top 10 Summer Cocktails! And here you find Drinks with Elderflower from Absolut Vodka.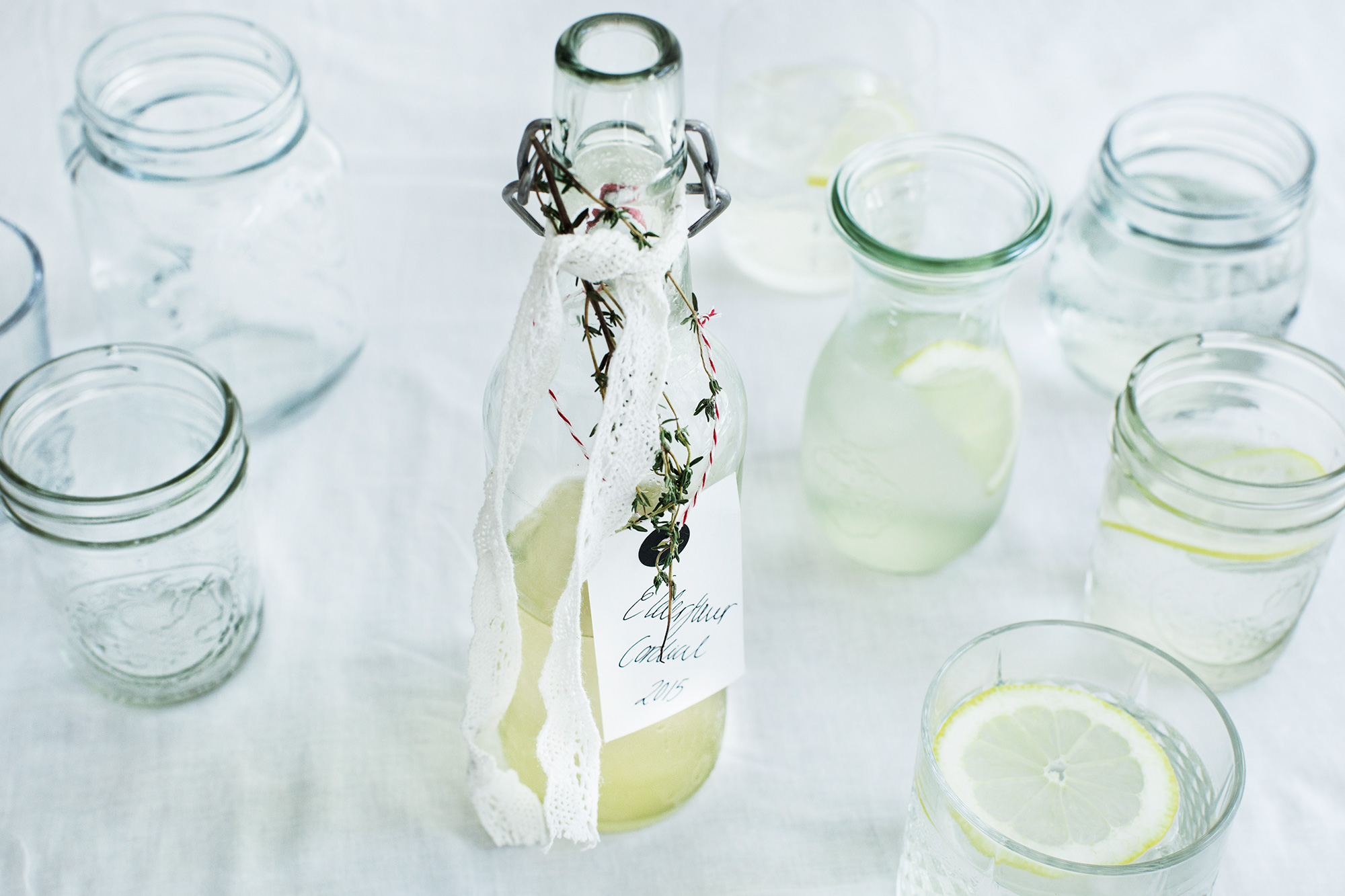 Recipe: Elderflower Cordial
Ingredients
40

Elderflower heads

650 g (1,5 lbs)

Sugar

1,5 l (6,5 cups)

Water

2

Lemons, zest and meat

1 tbsp

Citric Acid
Directions
Trim the stalks of the elderflower heads and shake the flowers gently to get rid of bugs but do not wash them or make them wet. Then place the flowers in a large pot.
Grate the zest from the lemons over the flowers, then remove the bitter white layer and discard it. Then cut lemon into wedges and give them a little squeeze over flowers before dumping the wedges in the pot.
Sprinkle the Citric Acid over flowers.
Mix Sugar and water together in a pot and bring to a simmer until the sugar has dissolved, then pour over the flowers.
Give it a good stir, cover with a lid and bring to room temperature before placing the pot in the fridge for 4 days. Stir twice every day while the cordial is steeping.
After 3-4 days sift the cordial through a fine sieve and discard both flowers and lemon. Then let the cordial run through a cheese cloth or other thin cotton fabric. Divide into bottles and place in the fridge og freezer. If you freeze the cordial remember not to fill the bottle completely so the liquid has space to expand.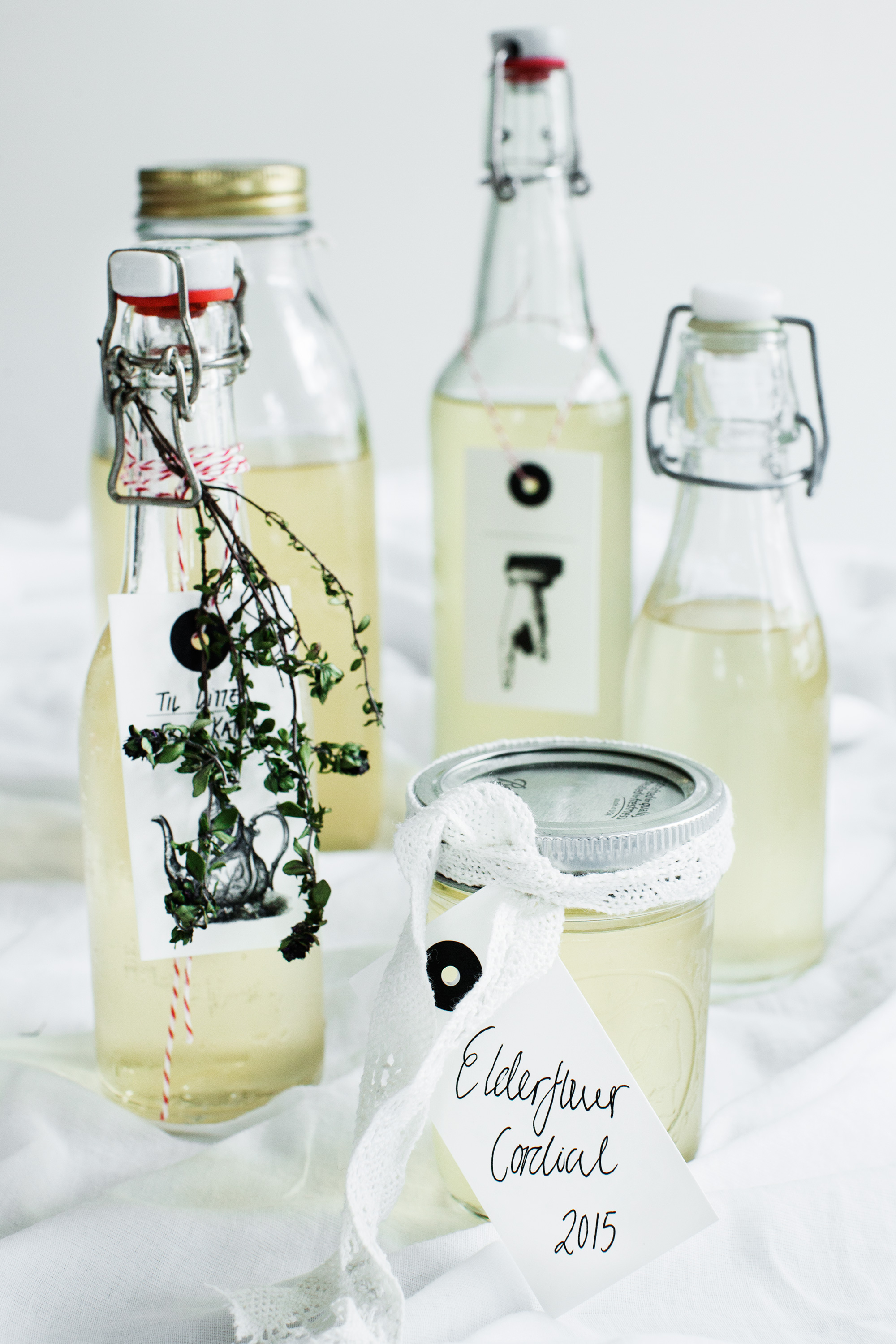 |
Published on June 30, 2015
|
Elderflower Cordial Recipe
Comments - I would love to hear from you