Meatless Mondays are popular these days, and here is my take on a Celeriac Burger or Patty or Steak – You can call it what ever you want, but make sure you try them, they are delish!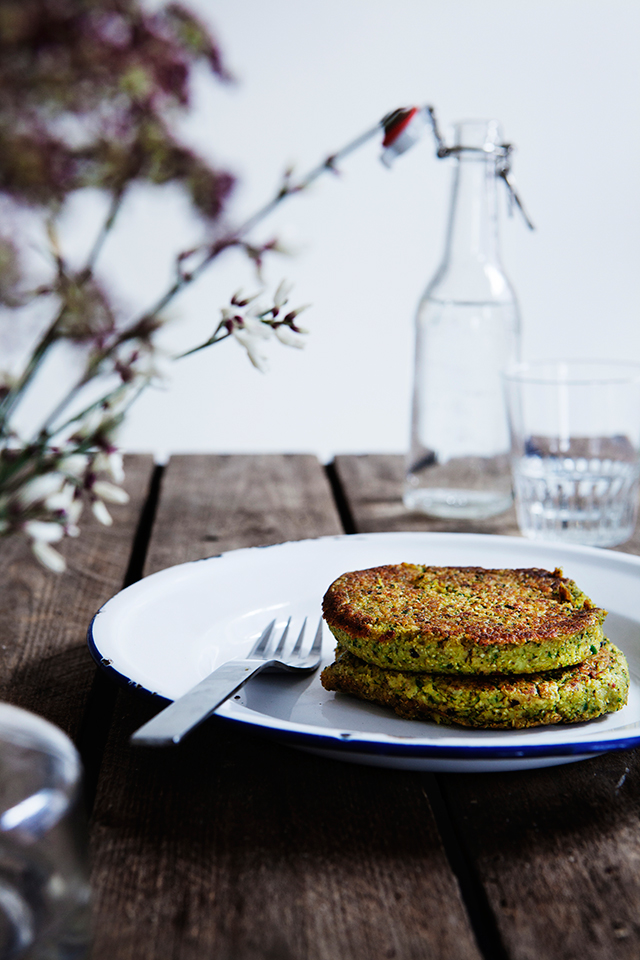 Celeriac is also called celery-root or knob celery. Celeriac is edible both raw and cooked and is very often served as a purée. Unlike many root vegetables such as potatoes, celeriac contains little starch and you can store it in you fridge for up to 3 months.
You could go all the way and serve these celeriac patties as traditional burgers in a bun – I usually serve them as a main course with a salad or sometimes as substitute for rice or potatoes. My absolute favorite is to serve them with grilled salmon (recipe coming soon!).
My Celeriac Patties are lovely both hot and cold. I serve them hot at dinner time, but make sure to have leftovers and eat them cold at lunch the following day.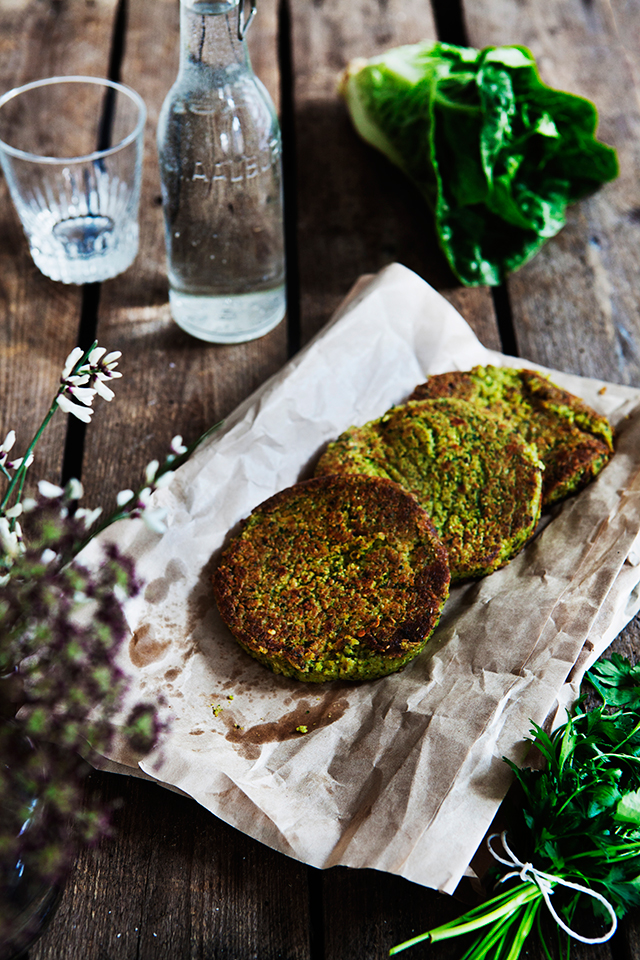 I use a food processor (or blender) to make these celeriac burgers, but you could also grate the celeriac and then mix the other ingredients into it by hand. But then your patties will not have a smooth texture and they might not stick together as well when frying them.
My burgers are quite spicy, but you can decrease the amount of chili or simply leave it out if you want them milder.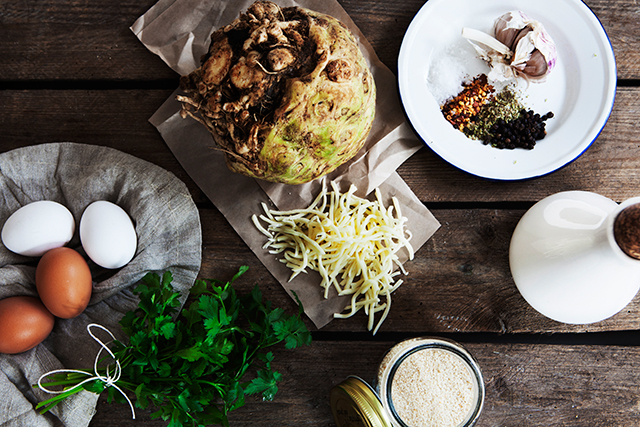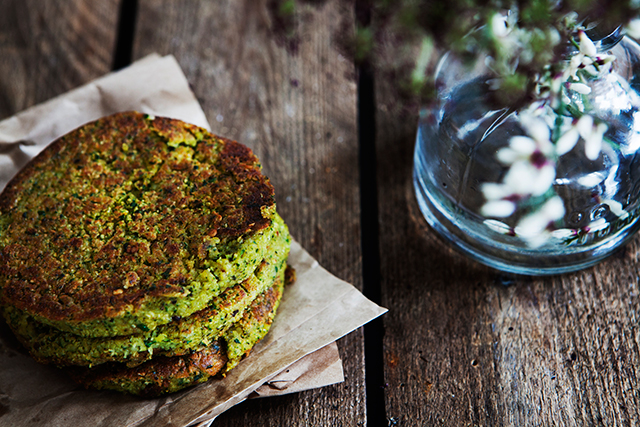 Recipe: Celeriac Burgers
This recipe makes 4 patties. If serving as a main course I recommend 2 patties pr adult but if serving as a side 1 patty should be enough for most people.
Ingredients
250 g (0.5 pounds)

Celeriac

Handful

Flat leaved parsley

1 clove

Garlic

3 tbsp

Breadcrumbs

1 large

Egg

3 tbsp

Grated Cheese

2 tsp

Oregano

1 tsp

Chili Powder or Chili Flakes

2 tsp

Onion Salt

1 tsp

Black Pepper, freshly ground

2 tbsp

Olive Oil
Directions
Peel the root and cut the celeriac meat into cubes
Throw the celeriac into the food processor and give it a spin until it is chopped to "rice"
Add all the remaining ingredients except the oil and mix until well combined. Stop few times to scrape down the sides
Form 4 patties
Heat the oil on a frying pan over medium heat
Fry the patties 5 minutes on each side
|
Published on February 16, 2014
|
Celeriac Burgers (Vegetarian)
Comments - I would love to hear from you