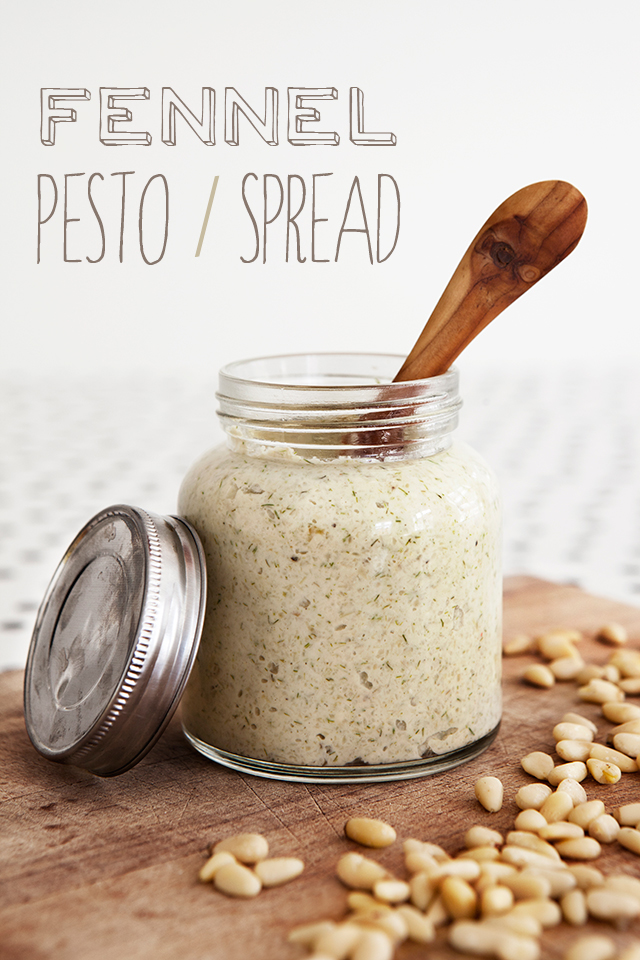 This Fennel Pesto is a delightful change from regular pesto. You can use it with simple pasta or as a spread for sandwiches.
Fennel is definitely one of my favorite food plants. It is extremely versatile and can be used in so many ways. Fennel is perfect for those in favor of the taste of liquorice and anise.
Fennel is composed of a white or pale green bulb, stalks topped with feathery, hair like, green leaves. Fennel belongs to the Umbellifereae family and is therefore closely related to parsley, carrots, dill and coriander. Fennel is crunchy and slightly sweet.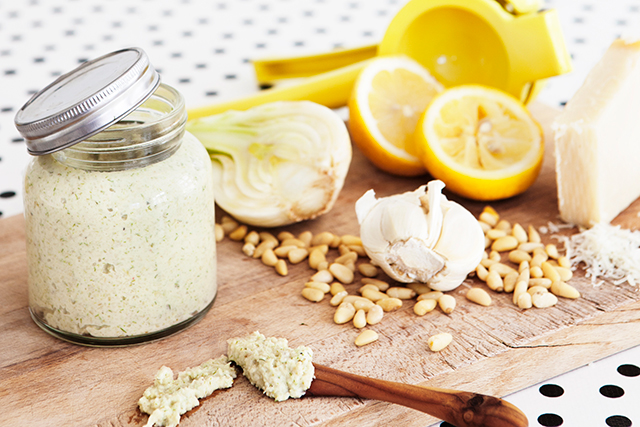 Recipe: Fennel Pesto
Ingredients
1

Fennel Bulb with leaves (hair)

1

Garlic Clove

1 tbsp

Olive Oil

2 tbsp

Pine Nuts

3-4 tbsp

Grated Parmesan

1.5 dl (1/2 cup)

Fennel Leaves (Hair)

5 tbsp

Olive Oil

Juice from 1/2

Lemon

Salt & Pepper
Directions
Slice the fennel bulb and stalks, set the leaves aside
Place fennel slices and garlic on a oven tray and drizzle with olive oil. Bake in a 200°C oven for 10-12 min
Place the now baked fennel slices and garlic in a food processor and pulse until completely mashed together
Add the nuts, parmesan and fennel leaves and pulse
While the processor is running add oil and lemon juice
salt and pepper to taste
store in an airtight jar in the fridge for up to 7 days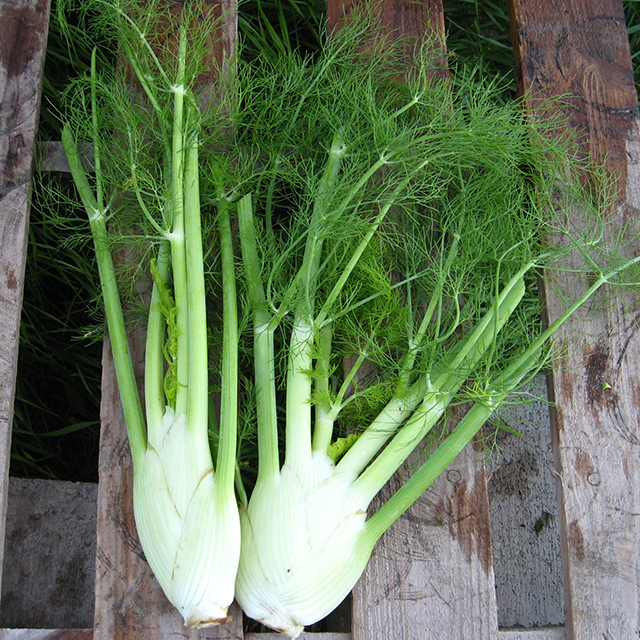 I borrowed this last image of fennel from: uprootfarm.com
|
Published on June 4, 2014
|
Fennel Pesto
Comments - I would love to hear from you