On a friday afternoon, with orange sun rays decorating the streets and yellow leaves lazily soaring through the chilly air, you should: Throw a chicken in the oven, wrap yourself in a knitted sweater, light a candle, pick up a book and sip on this thyme infused gin cocktail.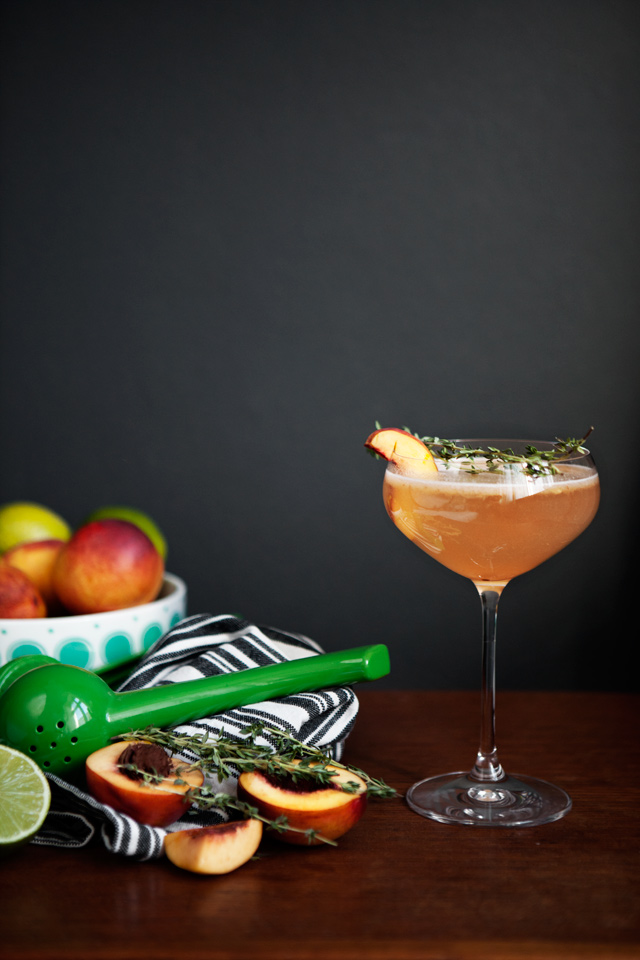 This fall infused drink is tasty and elegant, rich and smooth, and it will definitely keep you warm! Happy Fall Weekend Ya'll
PS: If you missed the Basil Gimlet Recipe that I posted few weeks back, you should definitely check it out and make magic happen!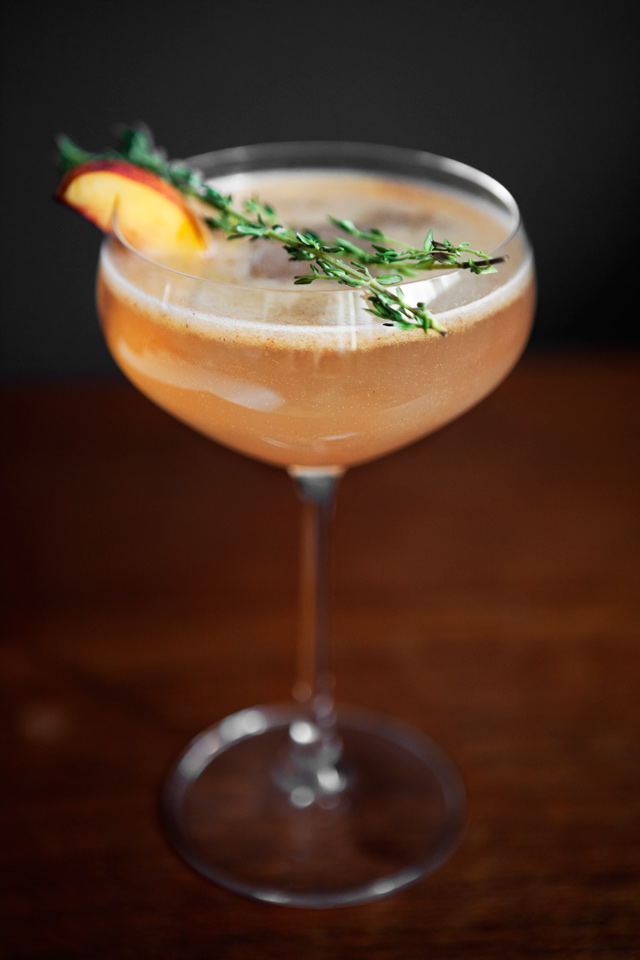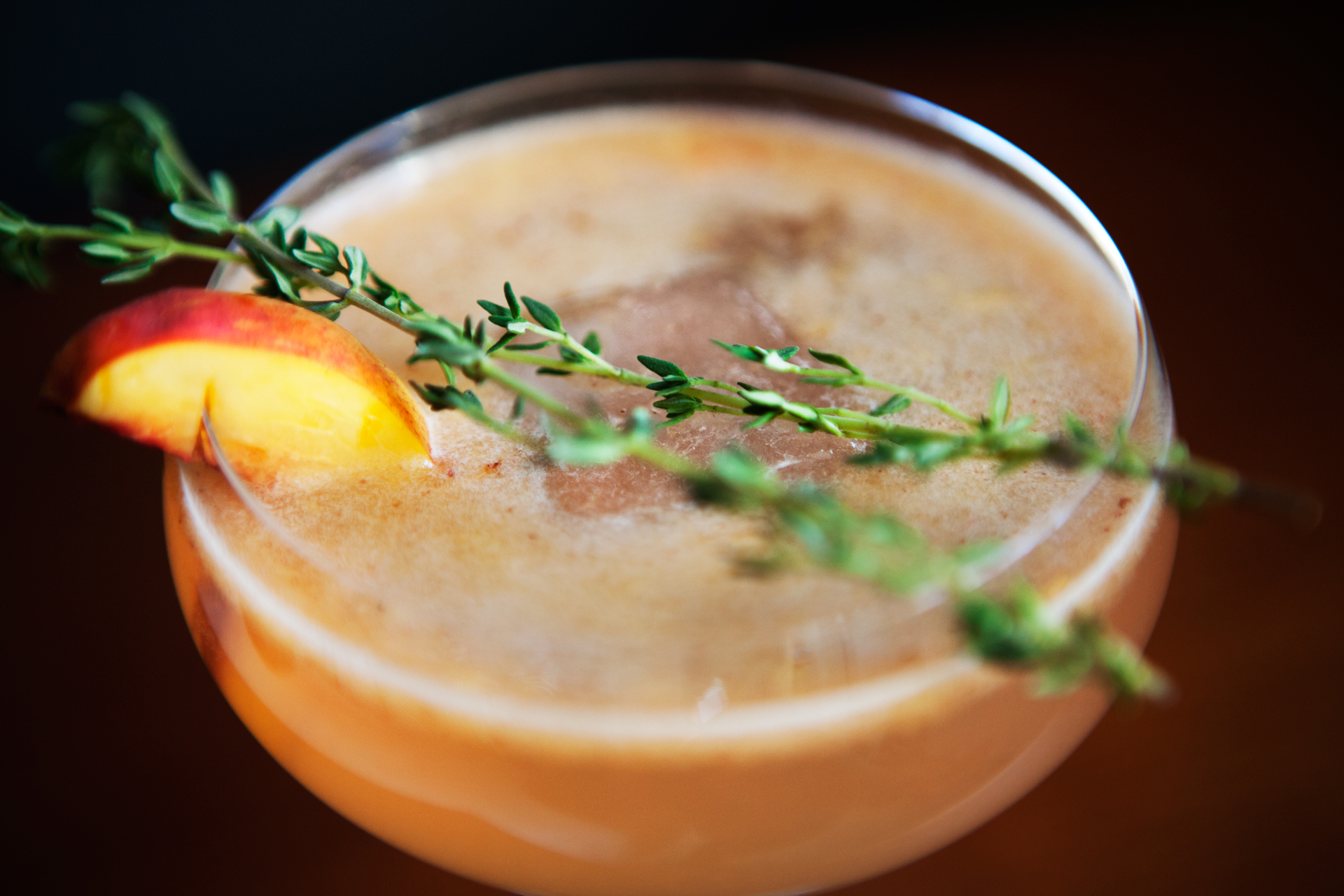 Recipe: Thyme infused Gin
Thyme Syrup recipe (you can keep it in the fridge for 2 weeks) 5 dl (2 cups) sugar
5 dl (2 cups) water
3-4 handfuls fresh thyme           1. Combine water and sugar in a medium size sauce pan and over low heat dissolve the sugar
2. Remove from heat and add the thyme
3. Put a lit on and let it rest and cool for at least one hour
4. Strain the syrup and toss the thyme
5. Pour into a bottle and refrigerate
Ingredients
4 cl (1.5 ounces)

Gin - I use Tanqueray or Hendrick's

4 cl (1.5 ounces)

Thyme syrup (recipe above)

4 cl (1.5 ounces)

Lime

1/2

Nectarine or Peach

Few Sprigs

Fresh Thyme

Ice Cubes

Splash of Champagne or Sparkling water
Directions
Muddle the nectarine, syrup and lime with a wooden spoon in a cocktail shaker
Add the gin
Fill the shaker with ice cubes and shake it all you can
Strain and pour to a glass with one-two ice cubes in it
Dash with champagne or sparkling water
Garnish with a slice of nectarine and some fresh thyme sprigs
|
Published on October 12, 2012
|
Thyme infused Gin
Comments - I would love to hear from you