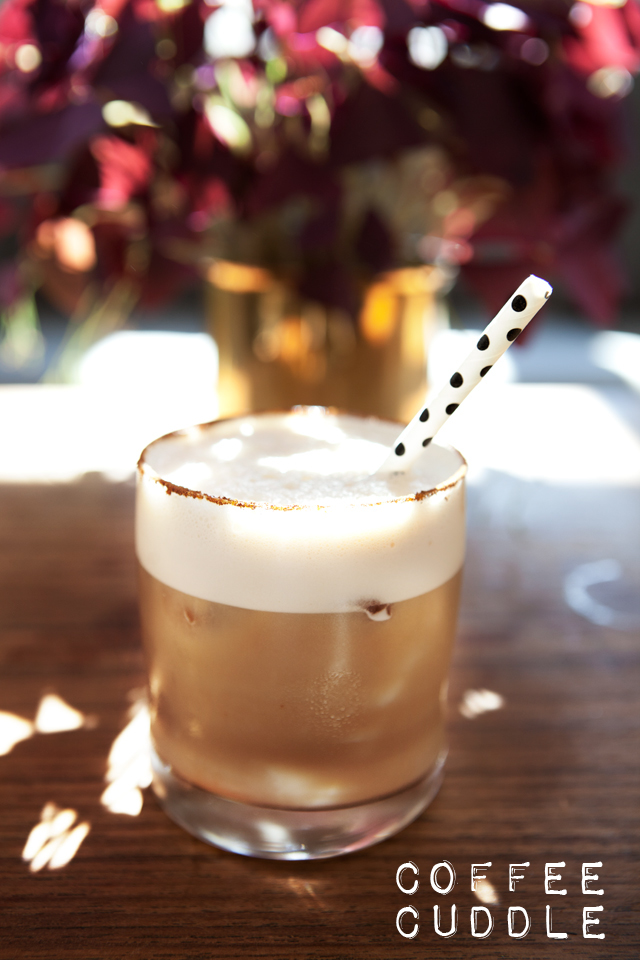 Remember that Coffee Syrup I made last week? Well here is a cocktail to go with it!
This drink is more like a liquid dessert, and should most definitely be enjoyed after dinner. With it's fine balance between sweet and strong it warms you up like a blanket on a cold fall night.
Light some candles, listen to soft jazz and let the 'Coffee Cuddle' flush your stress away. (Definitely not a party starter!)
This cocktail is absolutely in family with the classic 'White Russian', but I like the twist of making my own syrup and I know nothing better than the almond aroma of real Amaretto.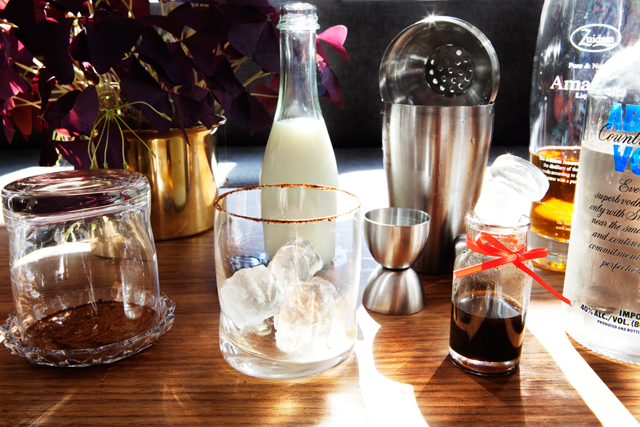 Coffee Cuddle
4 cl (1.5 ounces) Vodka
2 cl (0.75 ounces) Amaretto
2 cl (0.75 ounces) Coffee Essence or 4 cl (1.5 ounces) Coffee Syrup
8 cl (3 ounces) Skim Milk (or nut milk)
Ice Cubes
Espresso Powder
Cayenne Pepper
1. On a little plate, mix together cayenne pepper and espresso powder
2. Usa a drop of vodka to wet the rim of a low ball glass (whisky glass) and then dip it into the espresso/cayenne
3. Fill the glass with ice cubes
4. Shake all the ingredients together (along with some more ice cubes) in a cocktail shaker
5. Strain the drink into the glass
6. Cuddle up and enjoy – Good Night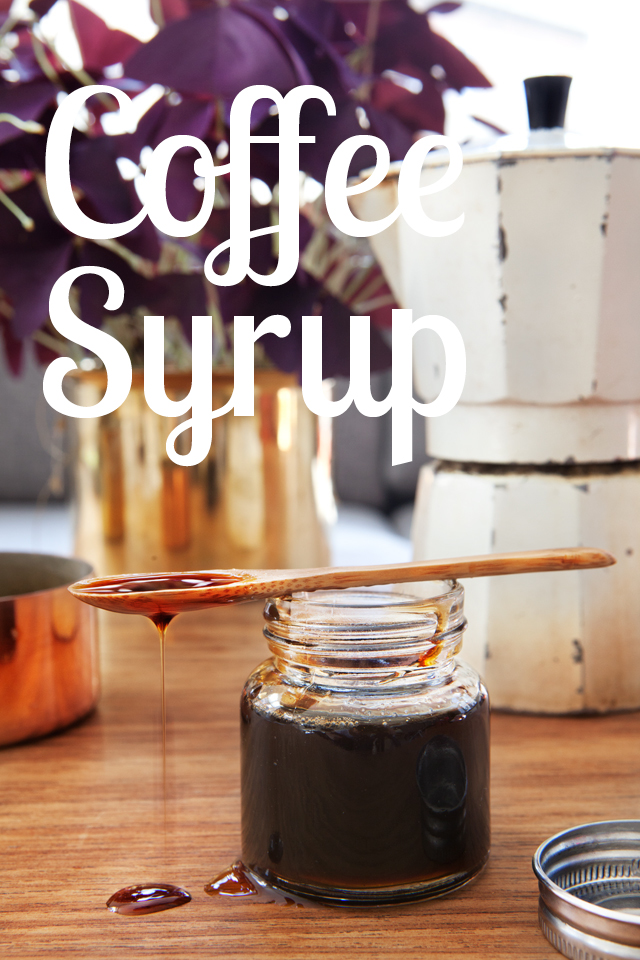 |
Published on September 19, 2013
|
Friday Night – Cocktail Night : Coffee Cuddle
Comments - I would love to hear from you