With spring in the air I truly feel an urge to go out more, see more people, put on pink lipstick and hold hands over a table filled with delicious light summer foods. That is why the hubby and I have decided to add Friday Date Nights to our list of traditions, starting tonight!
We are gonna meet at home at 7 pm for a drink and a toast to rising temperature and then we're gonna walk hand in hand to a new restaurant near our house.
I have no idea what to wear, other than I really feel like wearing heels and something sparkly. But this place is low key and not fancy at all and I really don't feel like over dressing. So I am I thinking 'stylish, classy, girly with an edge'.  Below you can find my inspiration board for tonight (random images from around the web)
Do you ever have date nights, and if so what is your favorite thing to do?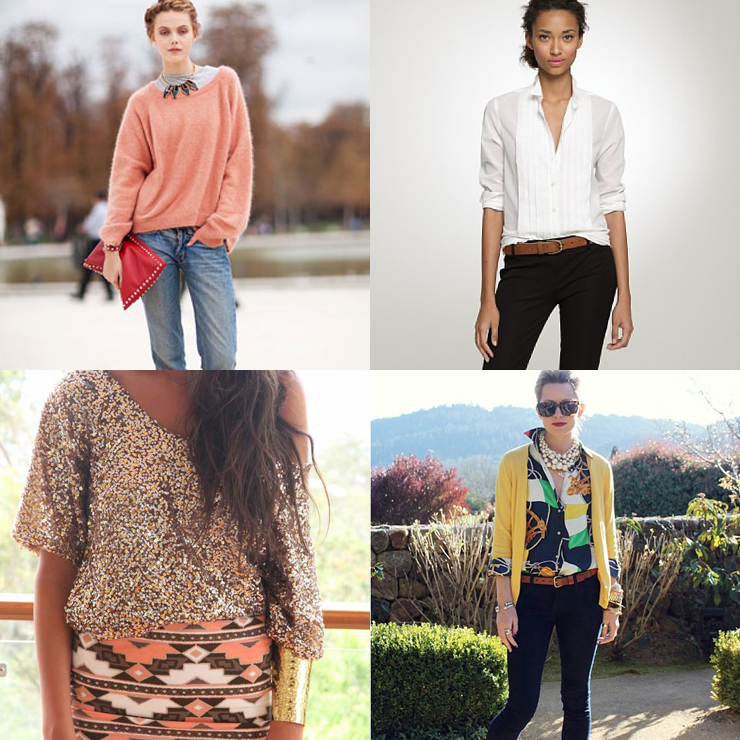 |
Published on March 16, 2012
|
Friday Night = Date Night
Comments - I would love to hear from you