This Frozen Pineapple Margarita is perfect for spring festivities, pool parties and summer fun times!
It is flavorful, refreshing and perfect to serve in pitchers!
Check out my Video after the hop!
The exact origin of the Margarita is unknown, but the first stories of the drink go back to the late 30's and early 40′. But we can be 100% sure that the Margarita is Mexican!
Traditionally Margaritas are made with Tequila, Lime Juice, and Triple Sec but in this particular recipe I used Homemade Ginger Syrup instead of the triple sec. The ginger and pineapple go great together and add both spice and freshness to the tequila.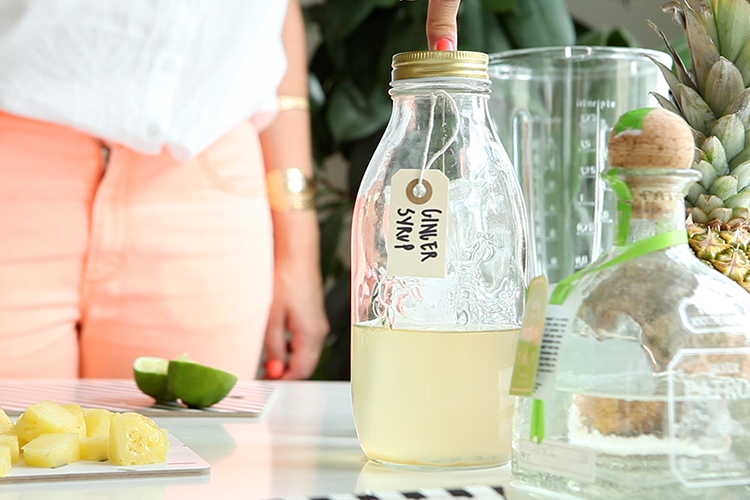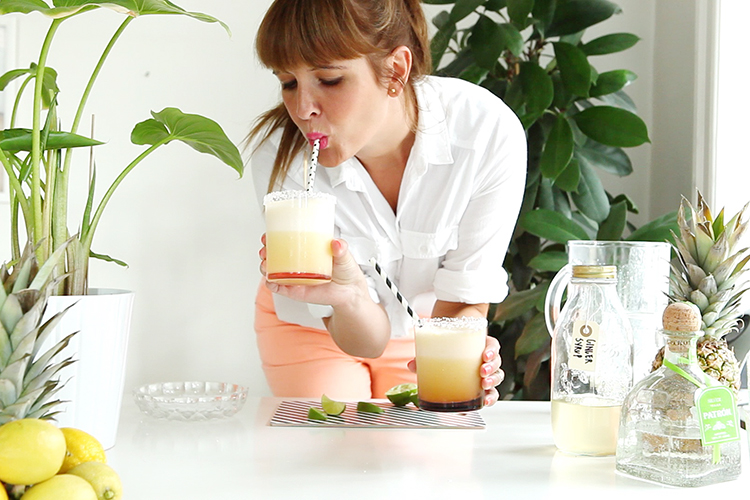 Use good quality tequila such as my personal favorite Patron.
Here are some more Summer Cocktails Recipes:
Blackberry G&T
Rhubarb Collins
Lemongrass Fizz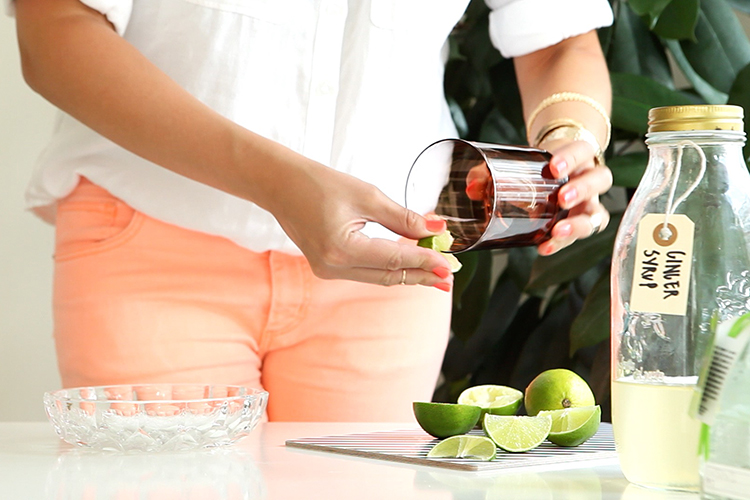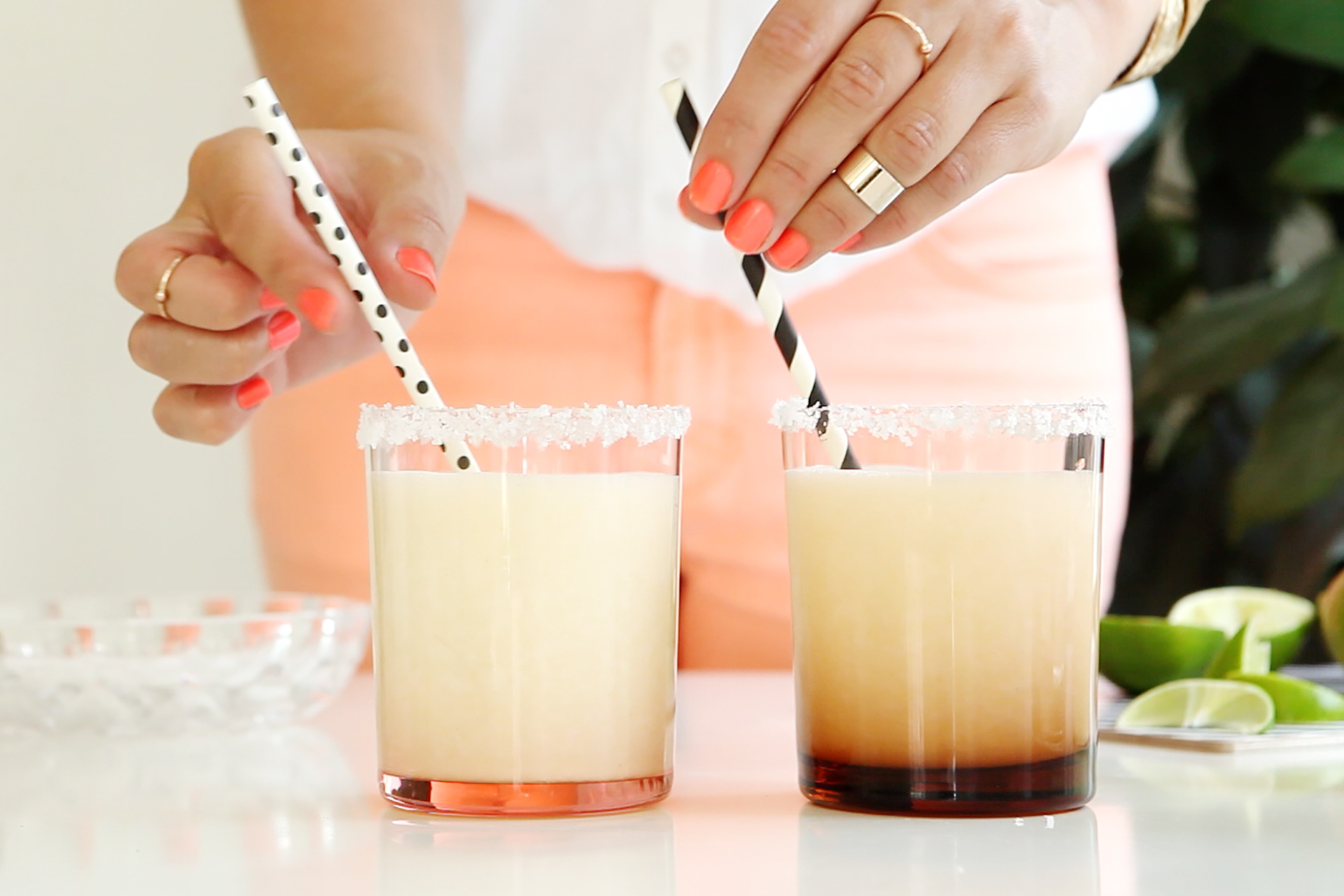 Recipe: Frozen Pineapple Margarita
Makes two *Here is my recipe for the ginger syrup
Ingredients
Handful

Ice Cubes

Handful

Frozen Pineapple

Juice from 1-2 Limes

8 cl (2,5 fl. oz)

Ginger Syrup*

8 cl (3 fl. oz)

Tequila
Directions
Wet the rim of the glasses with Lime or Tequila and dip them in salt
Add all the ingredients to a blender and blend until smooth and drinkable through a straw
|
Published on May 8, 2015
|
Frozen Pineapple Margarita
Comments - I would love to hear from you