Milk and cookies anyone? These Chocolate Cookies are crispy and gooey at the same time, delicious! And on top of that they are both gluten and dairy free!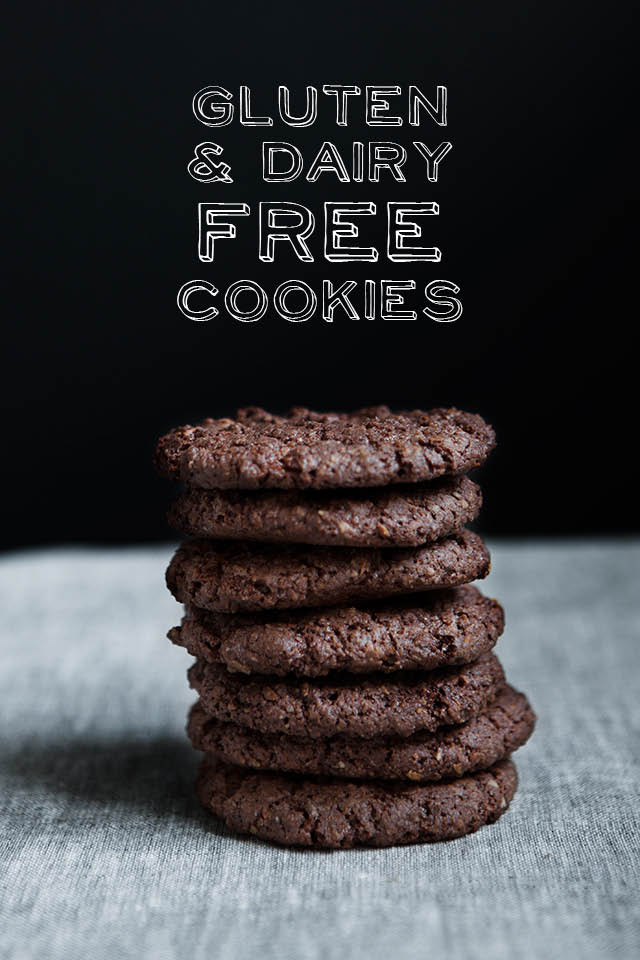 You can easily make these cookies sugar free too, simply use stevia or xylitol instead of sugar. Just make sure you read on the package how much you need to substitute the amount of sugar in my recipe.
If you are a reader of this blog, you should know by now that I am a huge fan of edible presents. I really do love receiving them, and they are so much fun to give. Buy a nice tin box or wrap up some cookies and bring with you next time you visit your bestie.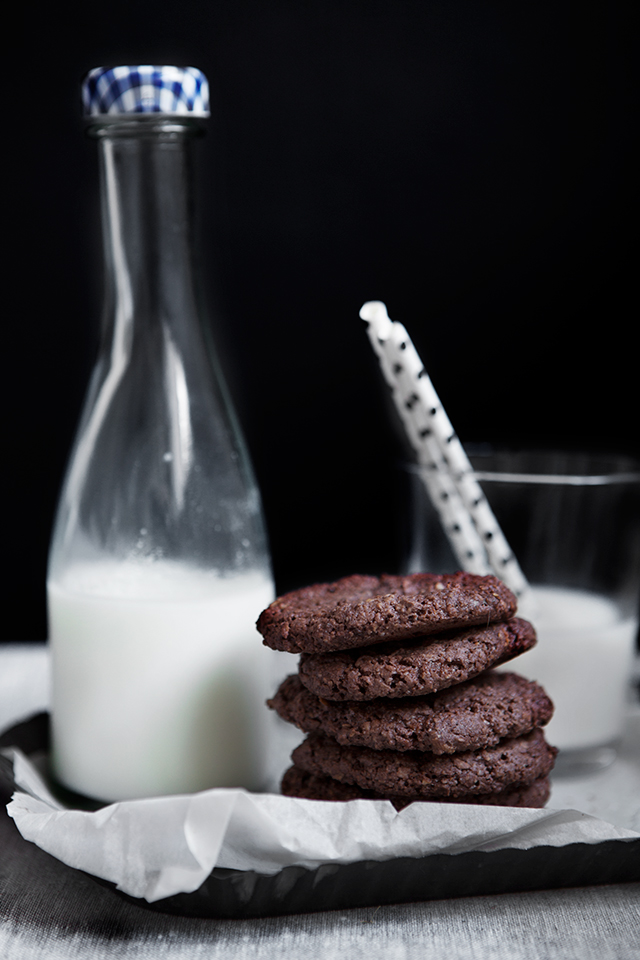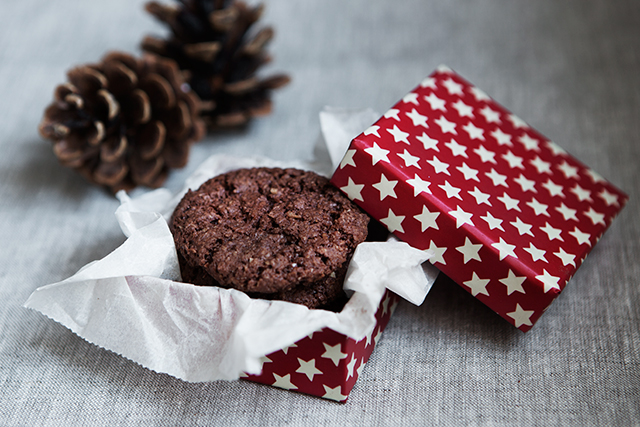 Recipe: Gluten & Dairy Free Chocolate Cookies
Ingredients
2 dl (0.5 cups + 5 tbsp)

oats

1.5 dl (0.5 + 2 tbsp cups)

almond flour

1.5 dl (0.5 + 2 tbsp cups)

unsweetened shredded coconut

2 tbsp

unsweetened cocoa powder

1 tsp

baking powder

pinch of

salt

1

egg

1 dl (0.4 cups)

sugar or coconut palm sugar

2 tbsp

coconut oil, melted

2 tbsp

cocoa butter, melted
Directions
Preheat the oven to 170°C (350°F)
In a food processor finely grind the oats into powder
Mix the dry ingredients together in a bowl: oats, almond flour, cocoa, coconut, baking powder and salt
Whisk egg and sugar until light and fluffy
Melt the oil and butter in the microwave or over water bath
Add the dry ingredients and oil to the sugar/egg mixture. Use the method dry-wet-dry, start and end with the flour mixture.
Scoop out heaping teaspoons of dough and place the little balls 5 cm (2 inches) apart. Flatten them a little bit with your fingers or with a fork
Bake for 12-15 minutes
|
Published on November 6, 2013
|
Chocolate Cookies
Comments - I would love to hear from you