I am a HUGE fan of Nutella, and I have been since I was a child!
My grandmother always had a jar of that delicious nutty-cocoa-butter in the cupboard, and I remember eating it with crispy crackers and drinking a glass of ice-cold milk along with it.
Now I am a grown up, still madly in love with Nutella, but I never give my self the pleasure of buying it – because if I did, I would eat the whole jar within seconds.
That is why I am thrilled to introduce you to this amazing homemade Nutella recipe!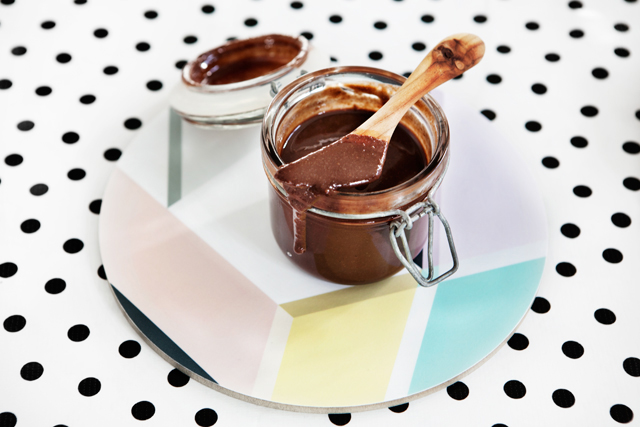 NB:You have to have a food processor to make this Nutella!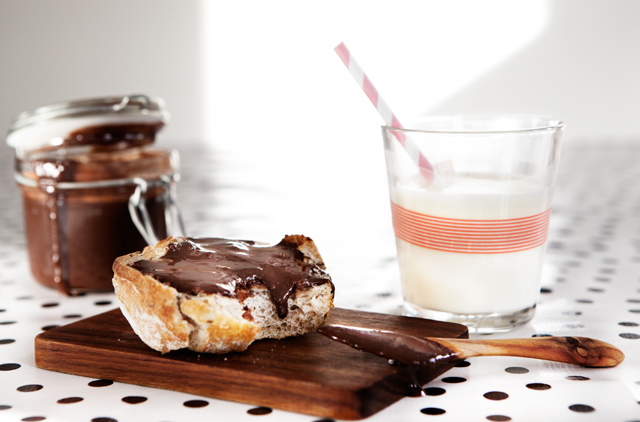 Recipe: Homemade Nutella
Recipe adapted from Oh She Glows
Ingredients
300 g (2 cups)

Hazelnuts

1.5 tbsp

coconut oil

2 tsp

Vanilla Extract

1.5 dl

Coconut Palm Sugar (you can get it in health stores or online)

2 tbsp

Cocoa

1 tsp

Unsweetened Espresso Powder (I use this one, bought it at my local supermarket)

1/4 tsp

Salt
Directions
Preheat the oven to 150°C (300°F)
Roast the hazelnuts for about 15 minutes or until they have darkened and some shells have fallen off
Place nuts into the centre of an old damp tea towel and wrap it up and rub the nuts to loosen the skins
Pick out the "naked" nuts and place into processor. Repeat towel rubbing for the rest. It's ok if all of the skins don't come off. Add the remaining nuts to the food processor
Process the nutz until creamy. This takes about 12 minutes, stop every other minute to scrape down the sides
Add the coconut oil and keep processing
Slowly add the remaining ingredients while processing
Process until silky smooth and shiny. All in all my processor was on for approximately 18-20 minutes
Store it in an airtight container in the fridge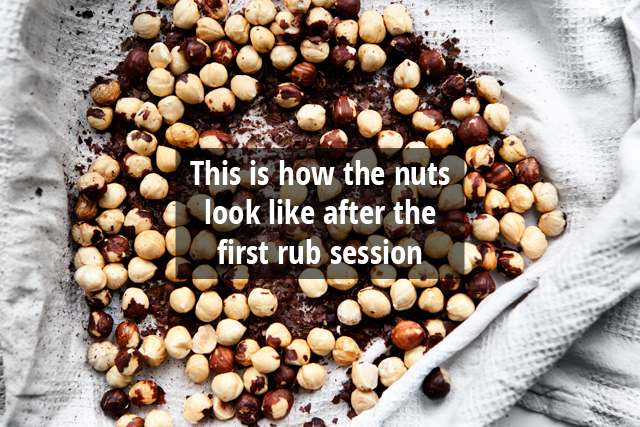 |
Published on March 6, 2013
|
Homemade Nutella recipe
Comments - I would love to hear from you