With fall comes candle light, warm sweaters and hot soup. This creamy Jerusalem Artichoke Soup is hearty, a little smokey and super simple to make.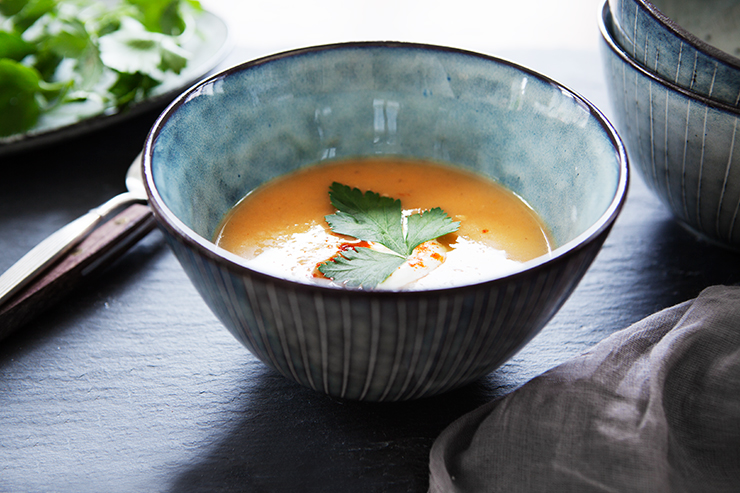 Despite its name, the jerusalem artichoke, also called sunroot, sunchoke and earth apple has no relation to Jerusalem what so ever, and it is not even a type of artichoke, but a species of sunflower.
The jerusalem artichoke contains about 10% protein, no oil, and a surprising little starch. It has a very signifcant sweet taste because of high fructose, and it is about one and a half times sweeter than sucrose.
The smoked paprika in this soup adds such a surprising flavor, and definitely adds some elegance to this every day simple soup.  
The Bowls in the Pictures are from Broste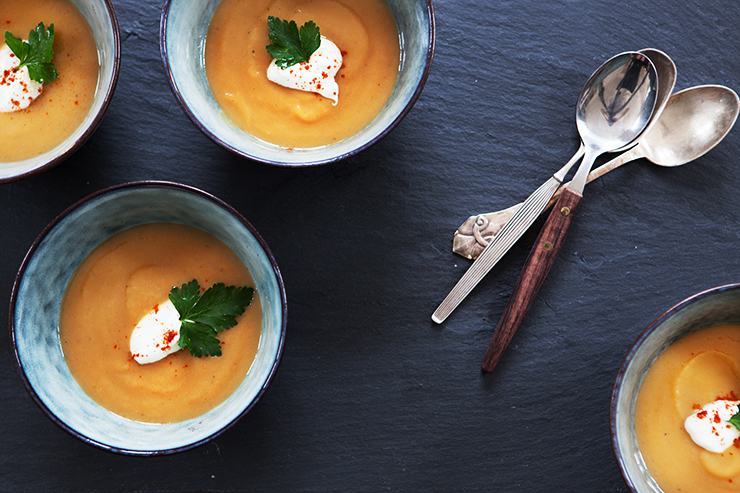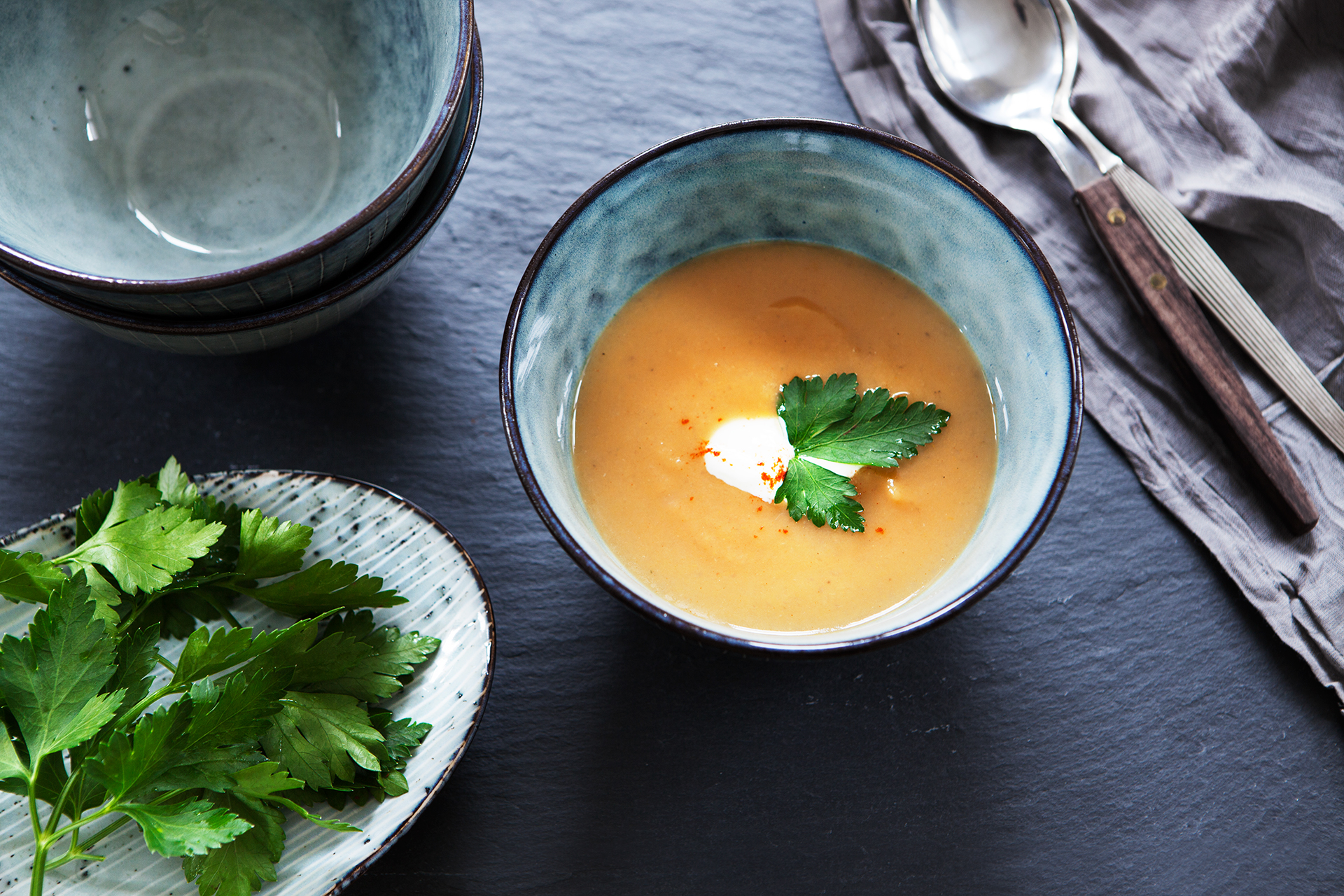 Recipe: Jerusalem Artichoke Soup
Serves 4
Ingredients
500 g (1 lbs)

Jerusalem Artichoke

250 g (1/2 lbs)

Sweet Potatoes

1 large

Onion

1/2 tsp

Smoked Paprika Powder

1/2 L (2 cups)

Vegetable Stock

Salt & Pepper

2 dl (1/2 cup + 4 tbsp)

Cream

Creme fraiche & fresh parsely for garnish
Directions
Peel the artichokes, sweet potatoes and onion and cut into pieces
Place all the ingredients except the cream into Philips Soup maker and choose the blended soup program
Or, place all the ingredients except cream into a pot and cook until the vegetables are soft, then mix with a blender
After the soup is blended, add the cream and give a quick stir
Add a little creme fraiche and parsley on top of every bowl
Published on September 23, 2014
|
Jerusalem Artichoke Soup
Comments - I would love to hear from you