Elegant, spicy and strong Liquorice Champagne Cocktail with a lovely taste of the Holidays. Perfect for dark evenings, candles and sweet jazzy holiday tunes.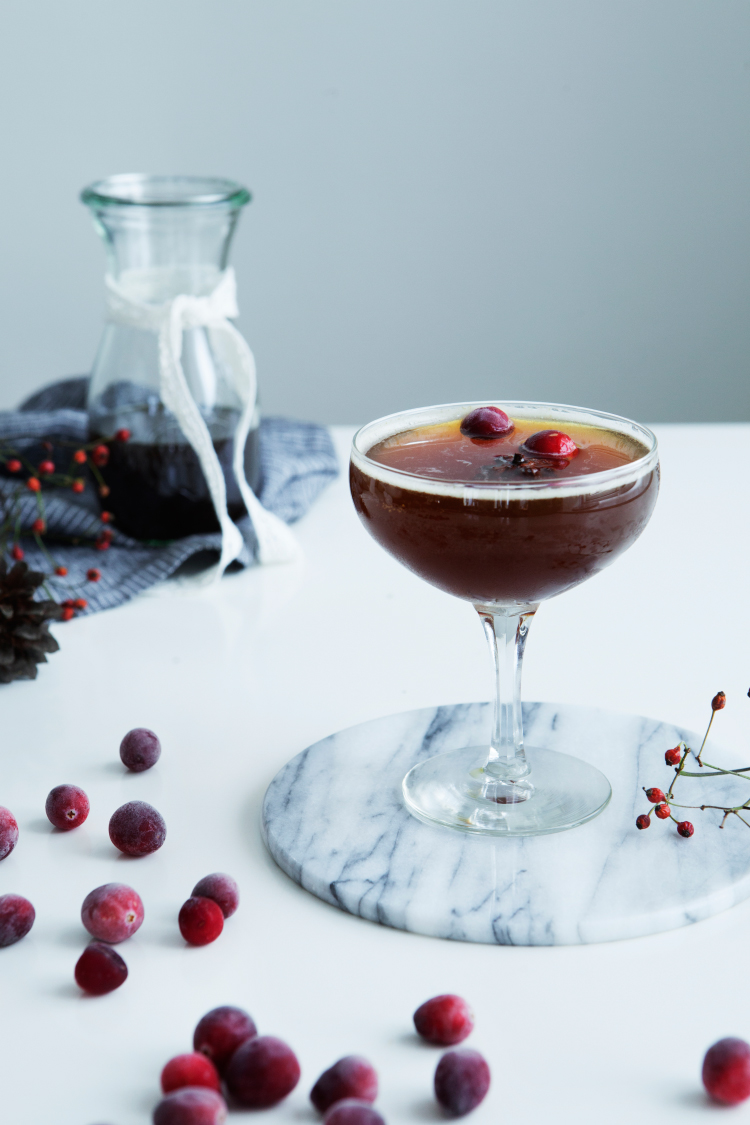 The Holiday Parties are in full swing and nothing is more elegant than serving Champagne Cocktails. This one is very different from other drinks I have made before, since it requires leftovers from my Liquorice Mulled Wine Recipe.
I love making gløgg (mulled wine, hot spiced wine) but I never know what to do with the leftovers. Sometimes I simply place the pot in the fridge and then reheat on the following day – but that takes all the fun (read alcohol!) out off it.
So that is how and why I came up with this Liquorice Champagne Cocktail.
This Liquorice Champagne Cocktail Recipe calls for either Vodka, Rum or Whiskey. Rum for sweetness, Vodka for Freshness and Whiskey for some smokiness – Pick your personal favorite!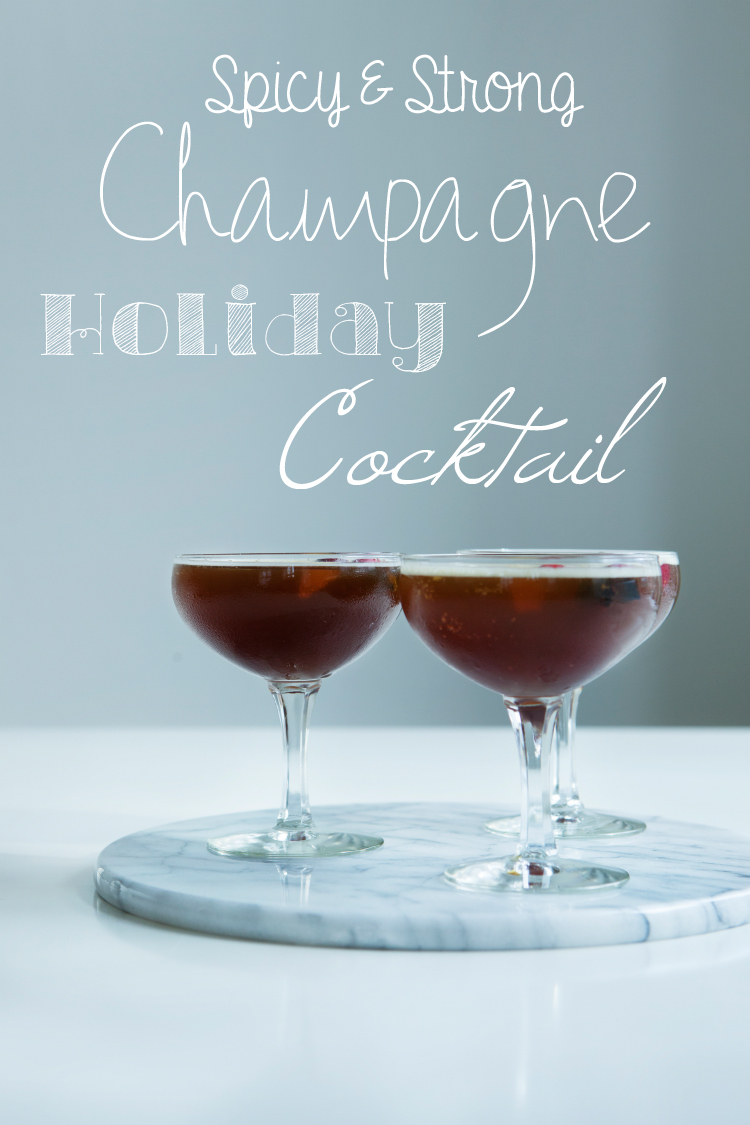 If Liquorice isn't your favorite flavor I am sure you will enjoy this Ginger Rum Cocktail instead. It is fresh with strong ginger flavor and a little cinnamon on the rim.
Last Year I made this Pine infused Christmas Cocktail, so if you are for bitter notes in your drink – try this one.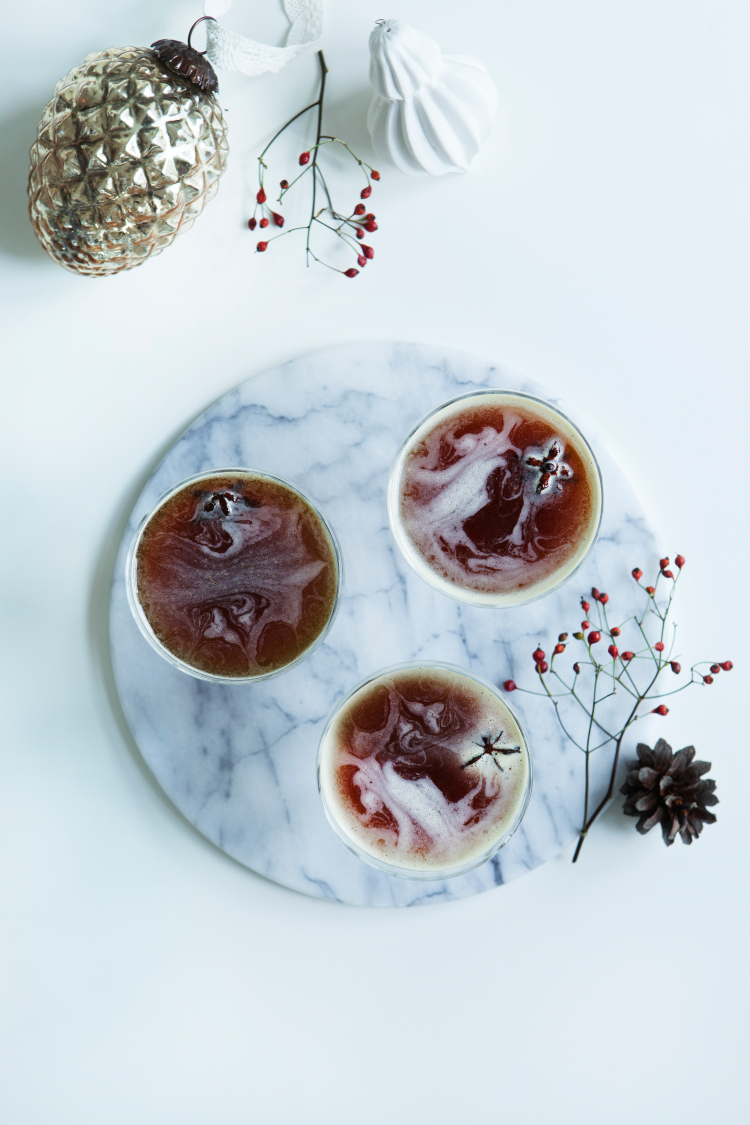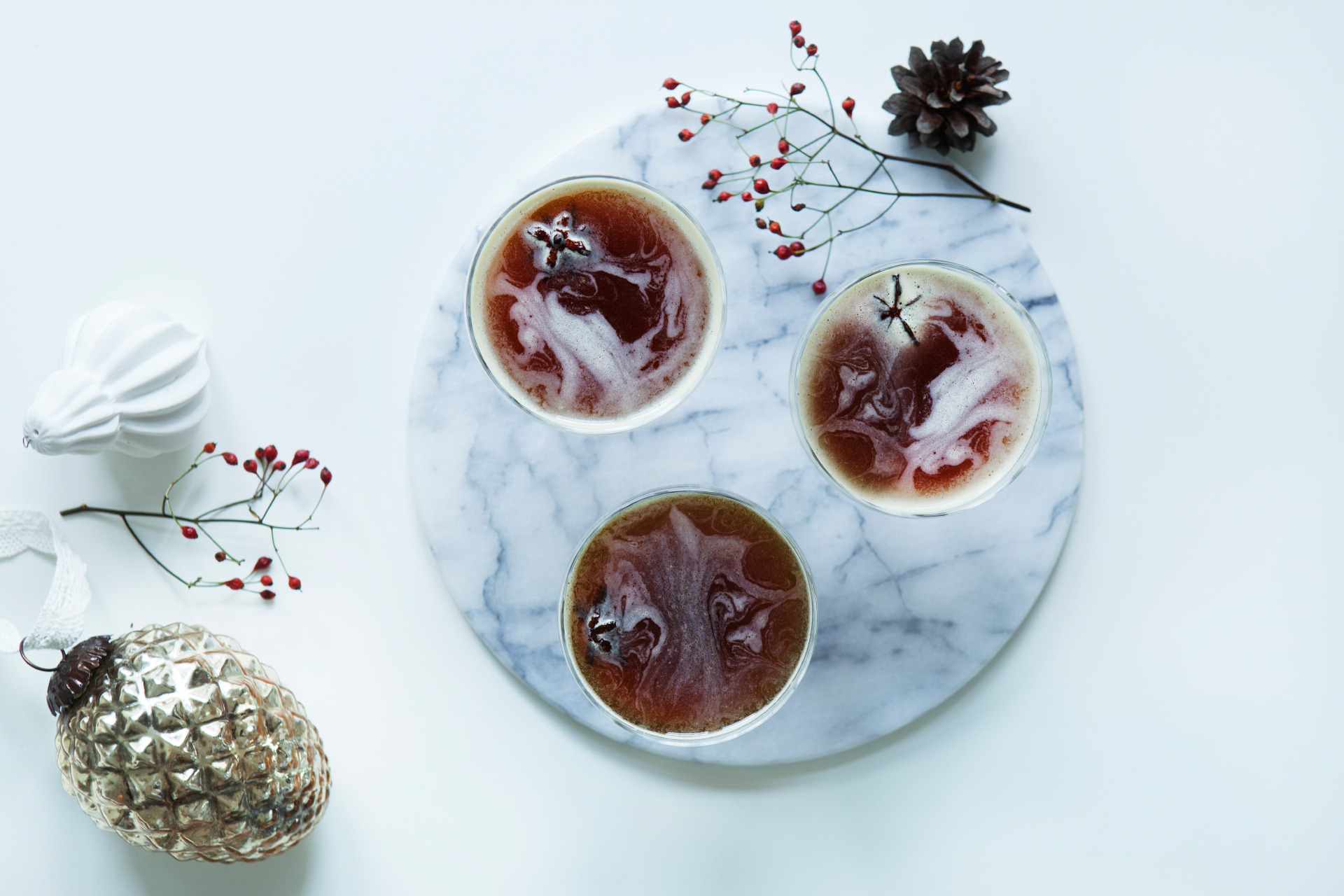 Recipe: Liquorice Champagne Cocktail
If you have leftovers from the Liquorice Mulled Wine use them for this delicious Champagne Cocktail. * Mulled Wine with Liquorice
Ingredients
3/4 dl (5 tbsp)

Mulled Wine with Liquorice*

3 cl (1 fl oz)

Whiskey, Vodka or Rum

Champagne (or sparkling water)

Lemon Peel

Frozen Cranberries

Star Anise for garnish
Directions
Put Mulled Wine and the shot in a shaker filled with ice. Shake well and then strain into a champagne glass
Fill the glass up with champagne (or sparkling water)
Garnish with lemon peel, frozen cranberries and a star anise
|
Published on December 19, 2014
|
Liquorice Champagne Cocktail
Comments - I would love to hear from you