Mulled Wine, Glögg, Hot & Spiced Wine – Call it what ever you want, but I think we can all agree on that it is the number one drink to get you into the Holiday Spirit.
So when the darkness starts to fall light some candles, play some soft holiday tunes and let the smell of mulled wine fill your house and nose.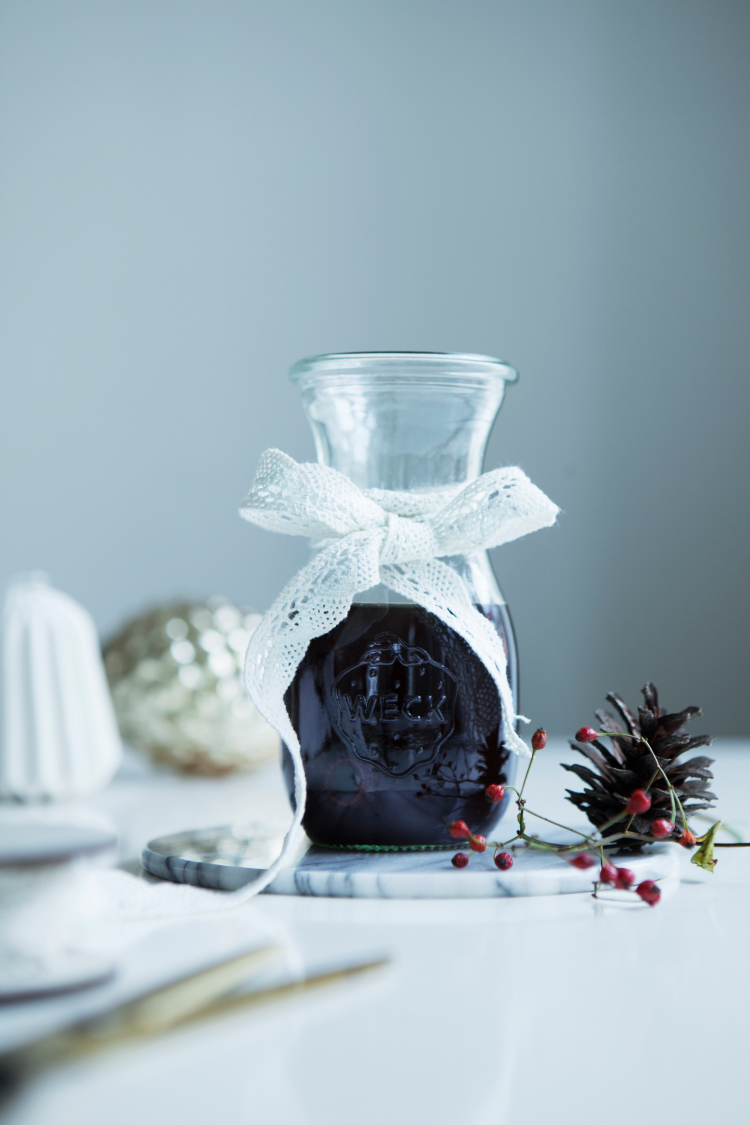 Hot and spiced wine was first recorded in First Century Rome and has been a popular christmas beverage all over Europe since the Victorian era.  
Traditionally Mulled Wine it is made with red wine, but this year I decided to go New Nordic and use Liquorice from Johan Bulow and Elderflower.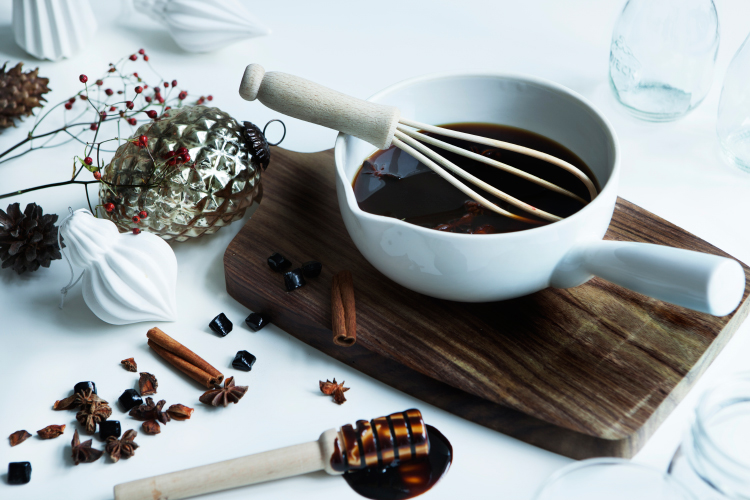 Mixing Liquorice and Wine might sound strange and believe me I had to test this recipe multiple times before I got it right. But it works and is super delicious.
But be aware that if you do not like black liquorice this might not be the right recipe for you.
Instead you might want to try my Recipe for  White Wine Glögg (hvid glögg) with Apple juice and fresh ginger. 
And if hot wine doesn't do it for you I recommend a Hot Apple Cider with cognac.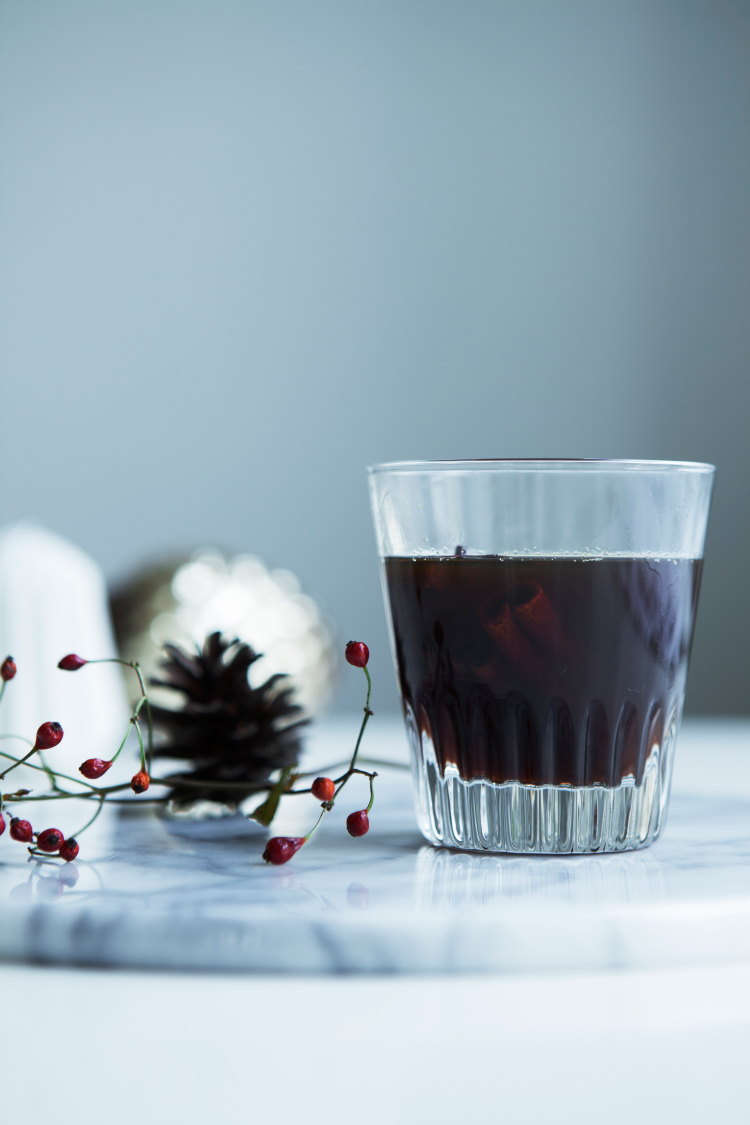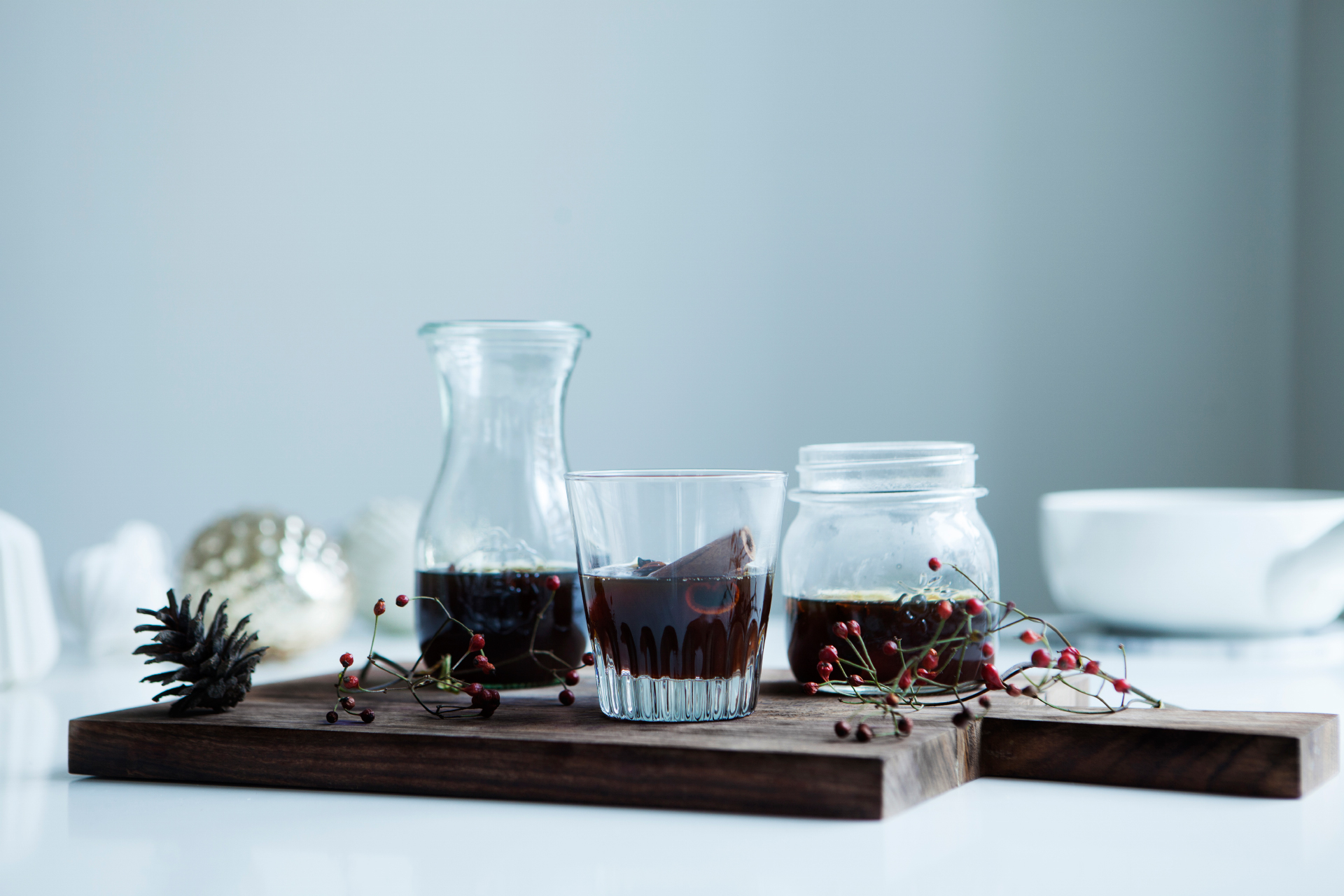 Recipe: Mulled Wine with Liquorice
If you have leftovers make sure to store them in the fridge and turn them into delicious Holiday Champagne Cocktail * Sweet Liquorice Syrup
* Liquorice Drops
Ingredients
4 dl (1,5 cup + 3 tbsp)

ELderflower Concentrate

6 dl (2,5 cups)

White Wine

3,5 tbsp

Lemon Juice

3,5 tbsp

Sweet Liquorice Syrup*

4

Raw Liquorice Drops*

2

Cinnamon Sticks

4

Star Anise

1 dl (7 tbsp)

Dark Rum
Directions
Put all the ingredients except rum into a pot and warm up over medium low heat
When the wine is steaming hot pour in the rum, give it a stir and serve right away
|
Published on December 14, 2014
|
Mulled Wine with Liquorice
Comments - I would love to hear from you