Yesterday afternoon we went for a cocktail at the brand new Wythe Hotel (opened May 1st this year) on the corner of Wythe and North 11th st in Williamsburg.
The restaurant, Reynards, is very stylish and trendy with a french bistro vibe over it. Raw brick walls, round marble tables, dark wooden bar and glass doors bound together with a stunning tiled floor. The menu looked delicious and everything is homemade, even the ketchup. I ordered a refreshing champagne cocktail with gin and lemon.
They do have a rooftop bar that unfortunately was closed when we were there, but I bet it is gorgeous like the rest of this fab hotel. I didn't see the rooms either, but I looked at the images on their website and they look very spacious and comfy. Perfect place for romantic weekends in the city of all cities.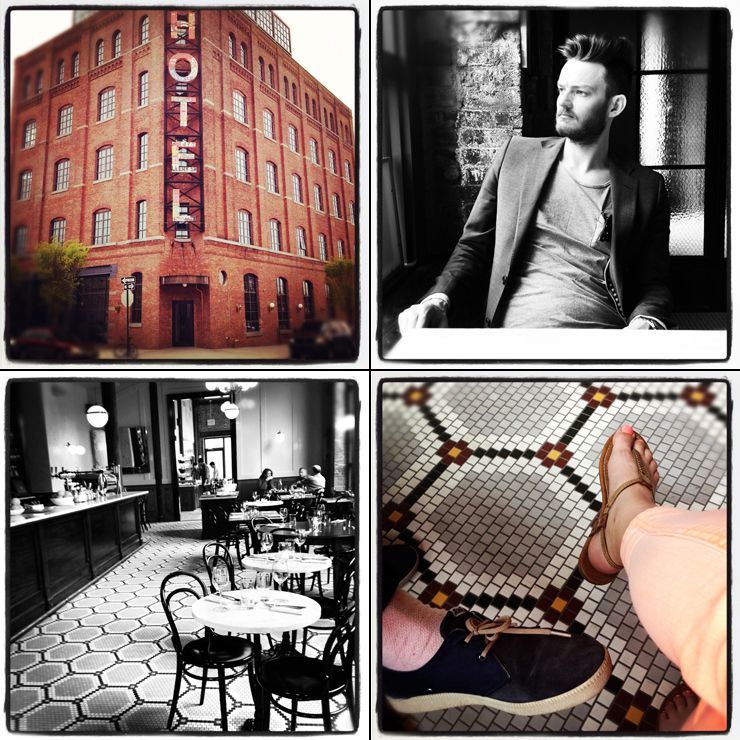 |
Published on May 8, 2012
|
NY 01 – The Wythe Hotel
Comments - I would love to hear from you