Peppermint Crinkle Cookies are the absolute perfect addition to the holiday baking list. They are 'melt in your mouth' kinda cookies, heavy on the chocolate and heavy on the peppermint as well. Brings Christmas to your taste buds for sure.
 The wonderful song in the video is 'Christmas Time With You' from the Album 'Vintage Christmas' by David Ian. This is an album all holiday lovers should know and own, it is on repeat in my house these days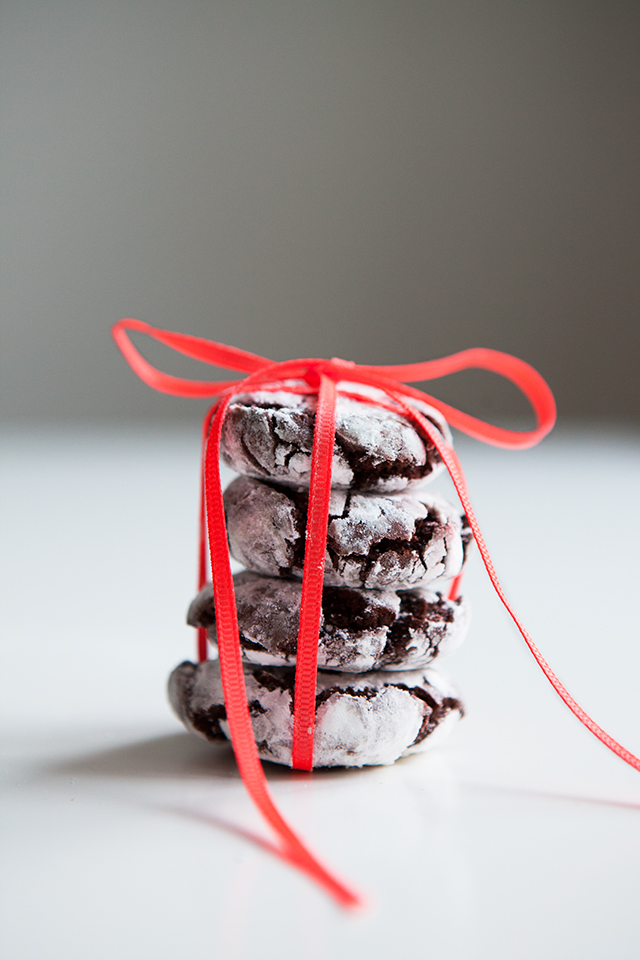 Peppermint has always been one of my favorite flavours, and don't even mention how excited I get when it is mixed with dark chocolate. That might be my favorite combo in the whole world.
This is my very first time to make crinkle cookies, and I have to say that making them crinkle is unbelievably satisfying. Pressing them flat when they are right out of the oven is kinda like popping bubble wrap. So that is definitely something you should look forward to.
And don't forget, homemade goods always make a good present for friends and loved ones.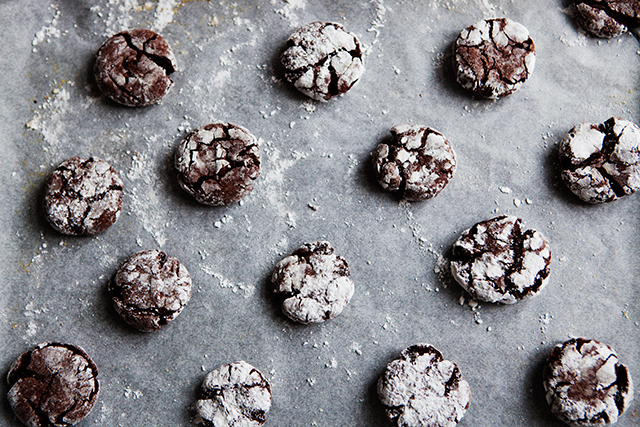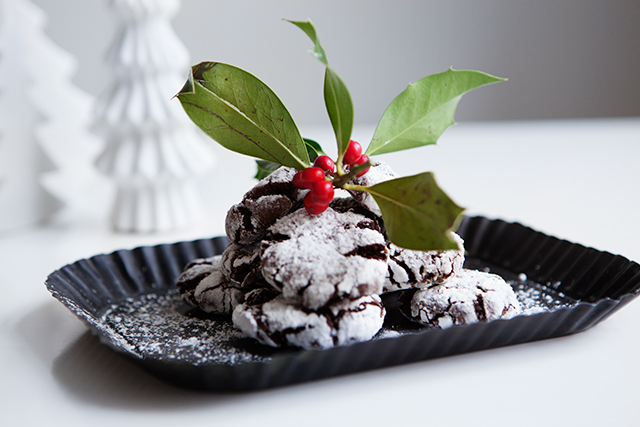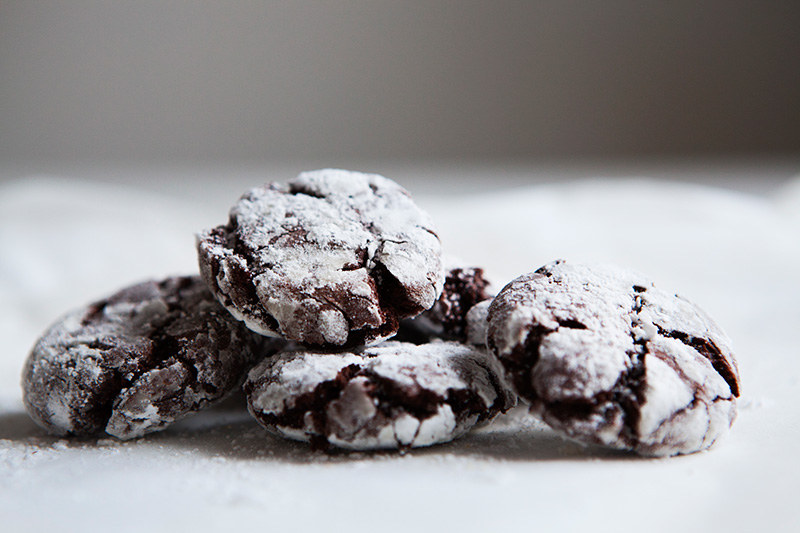 Recipe: Peppermint Crinkle Cookies
Makes 30-35 small cookies Recipe inspired by Bakers Royale
Ingredients
2.5 dl (1 cup)

flour

1 tsp

baking powder

2 tbsp

unsweetened cocoa powder

200 g (7 ounces)

chocolate (60%)

30 g (2 tbsp)

butter

2 tbsp

syrup

2 large

eggs

1/2 dl (4 tbsp)

sugar

1,5 tsp

peppermint extract

2 dl (3/4 cup)

powdered sugar
Directions
Combine flour, baking powder and cocoa in a bowl and set aside
Chop the chocolate and then melt it along with butter and sirup over water bath
Beet eggs and sugar, until light and fluffy
Add in peppermint extract
Mix Chocolate mixture into the eggs until combined
Gently fold in flour mixture until no streaks appear.
Chill the dough in the fridge for 1 hour
Place powdered sugar in a large bowl
Roll the doug into tbsp sized balls and then drop then into powdered sugar and cover them completely
Place the covered dough balls on parchment lined bake sheet one inch apart. Bake for 180°C (350°F) for 12 minutes
When the cookies are out of the oven use a spatula to press them flat
Store in an airtight container
|
Published on November 27, 2013
|
Crinkle Cookies Recipe
Comments - I would love to hear from you