Crunchy, chocolaty and seriously good Peppermint Popcorn recipe. Honestly, Peppermint Popcorn is the perfect snack for the Holidays!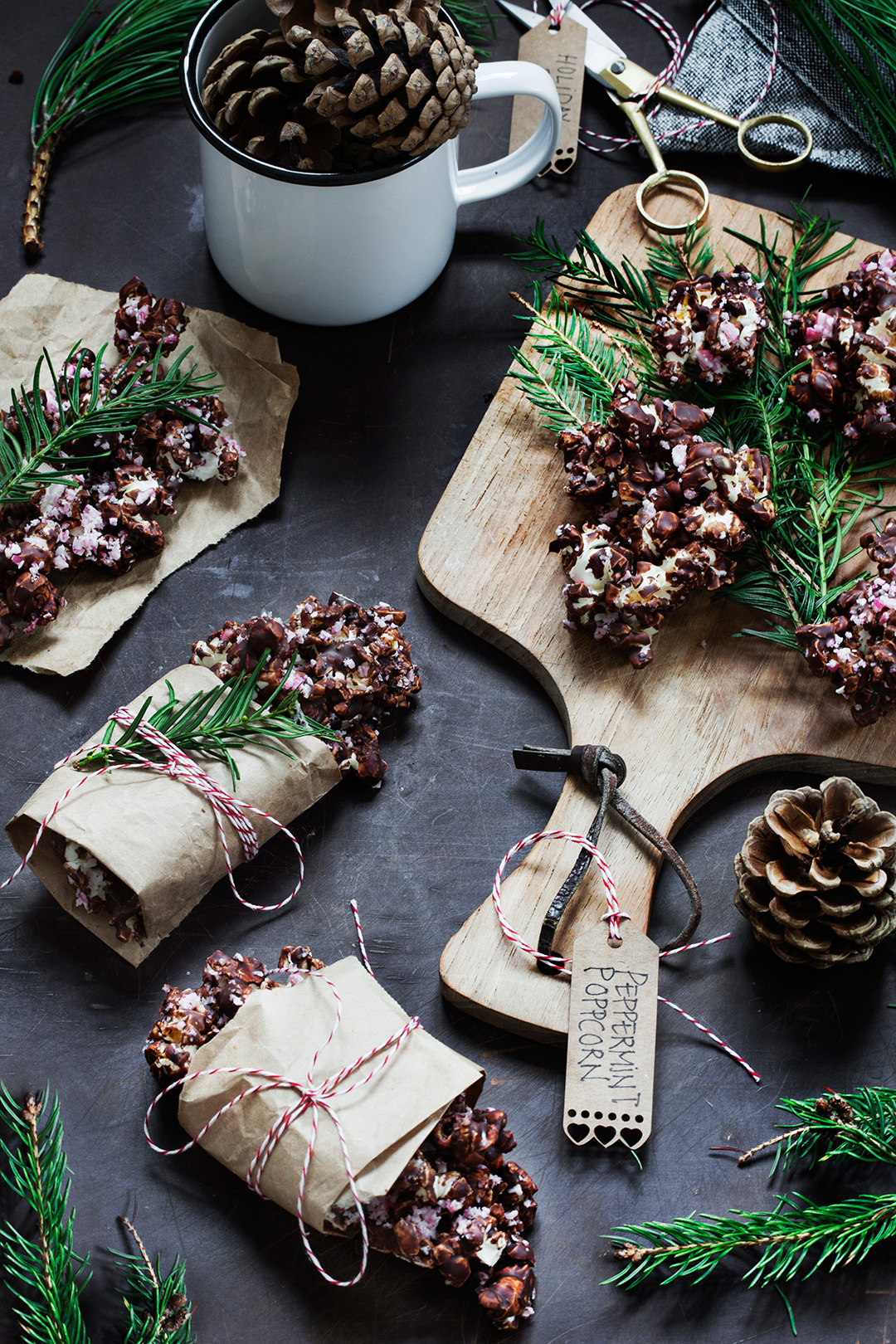 You can use dark or white chocolate for this peppermint popcorn recipe or even flavoured chocolate such as peppermint or orange. When you break the popcorn apart you can break it into small pieces and serve it as regular popcorn (watch out for sticky fingers) or you can break the popcorn apart into bigger chunks so they resemble more a candy bar or traditional bark.
You can either pop your popcorn in a pot with a little bit of flavorless coconut oil or use microwave popcorn, it is up to you. Just make sure it is salty and not too buttery.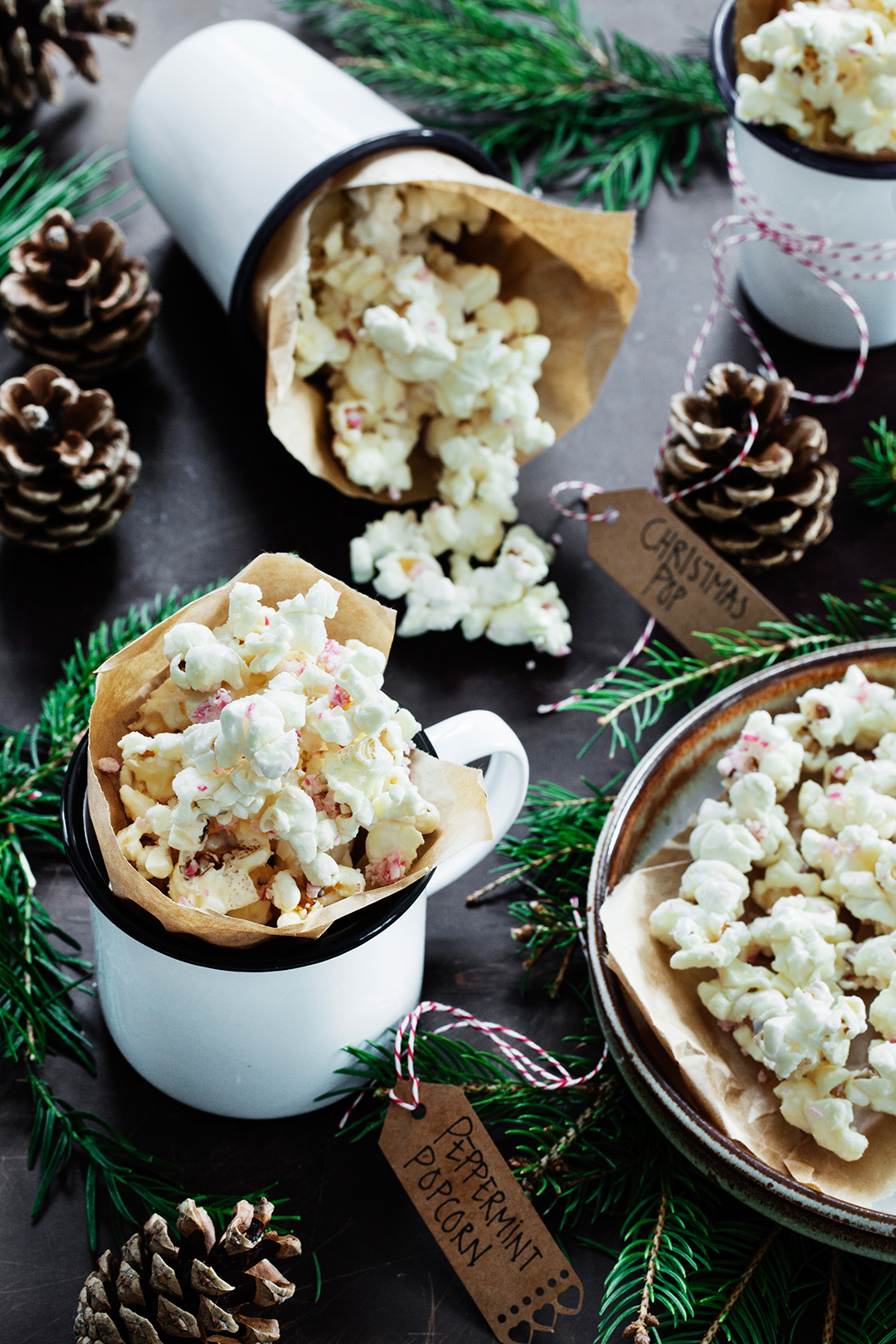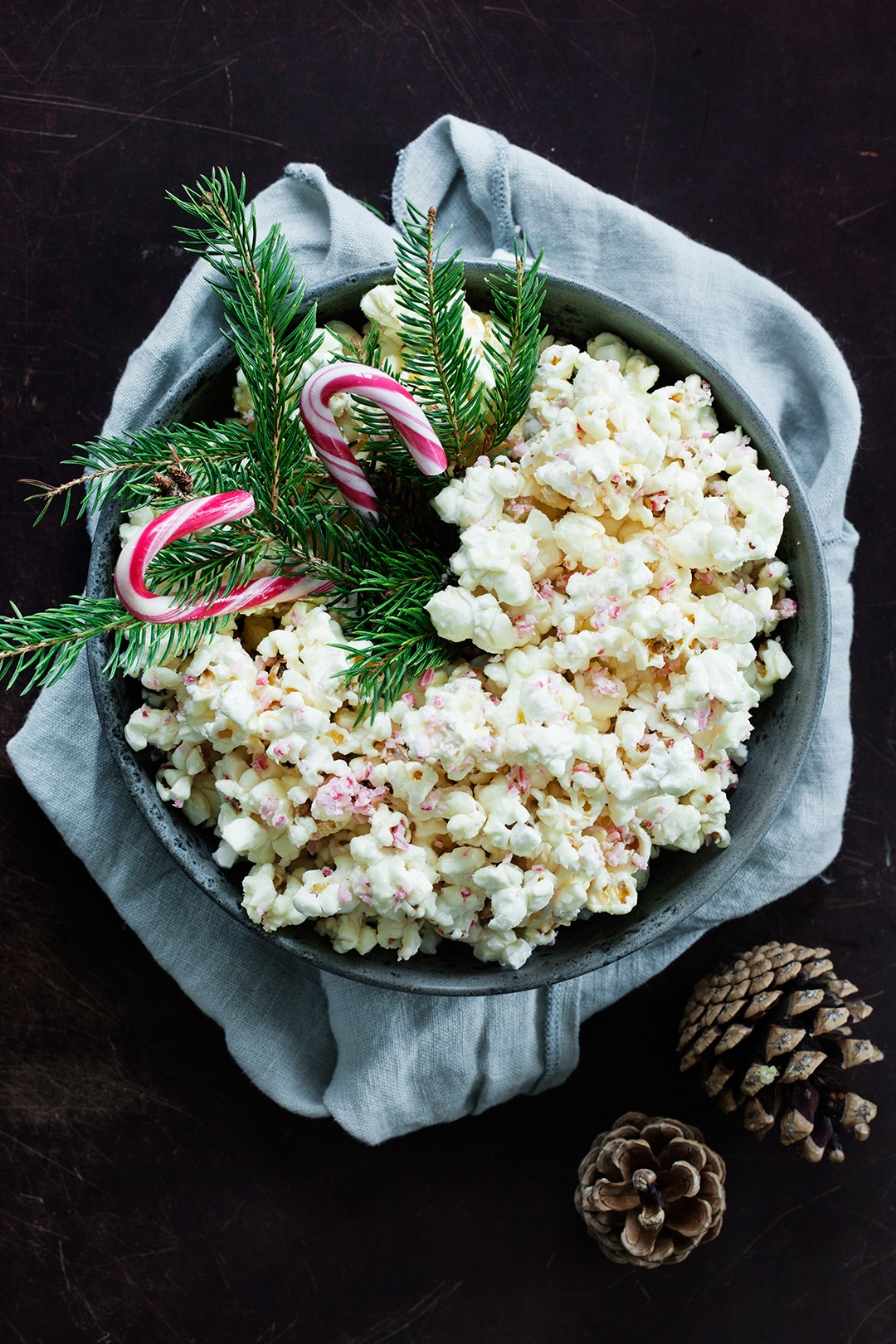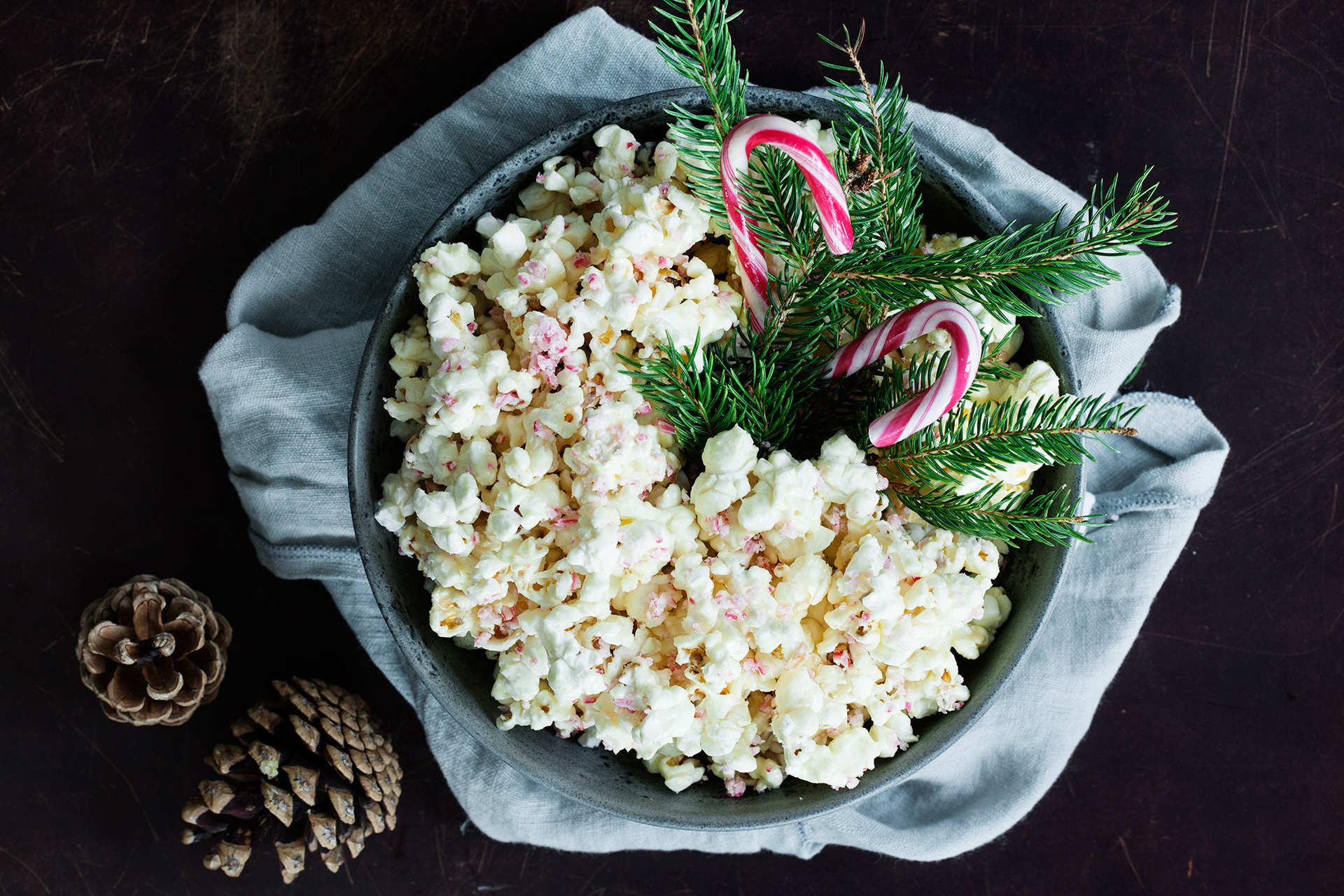 Recipe: Peppermint Popcorn
I highly recommend making a double batch of these, because they disappear surprisingly quickly!
Ingredients
8 cups (1 bag microwave popcorn)

regular salty popped popcorn

5

peppermint candy canes

170 g (6 oz)

white or dark chocolate
Directions
Pop the Popcorn in the microwave or in a pot then place it in a large bowl, make sure to remove all unpopped kernels
Melt the chocolate over water-bath or in the microwave
Pour the melted chocolate over the popcorn and mix carefully
Spread the chocolate covered popcorn in single layer on parchment paper
Place the candy canes between two layers of parchment paper and crush with a rolling pin. Then sprinkle the candy cane dust over the chocolate covered popcorn
Place in the fridge or let sit at room temperature until chocolate has hardened, about 1 hour
Break the popcorn apart and eat right away or store in airtight container for up to 3 days
Published on December 9, 2015
|
Peppermint Popcorn Recipe
Comments - I would love to hear from you