I recently moved to the US and I am so occupied by the food culture here. For good and for bad!
I am in shock over what kids get served in schools but on the other hand, I am trying the not so healthy American Classics at home. I can't help it. They are delicious.
Super Bowl is upon us so here is my take on potato skins recipe for the snack buffet!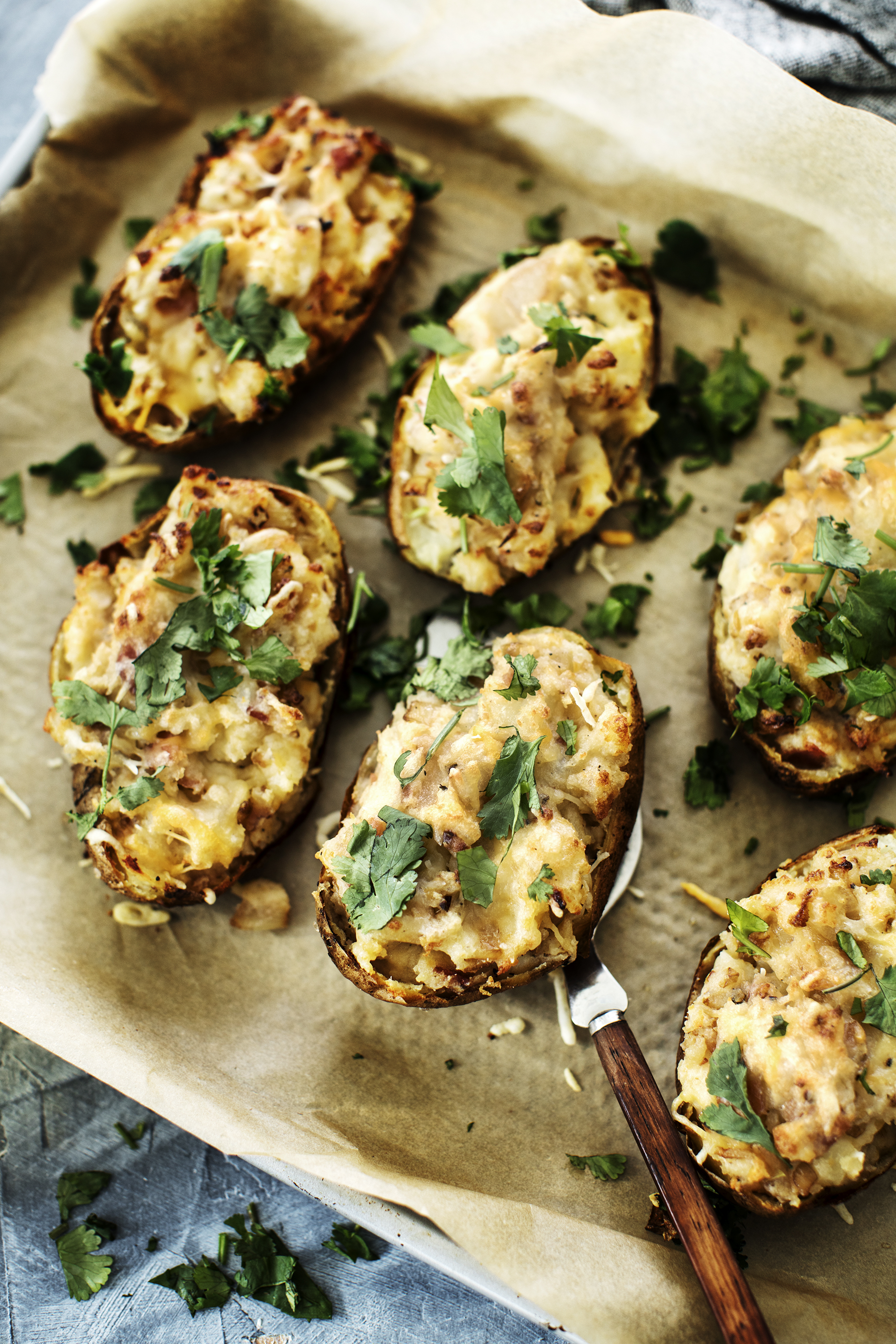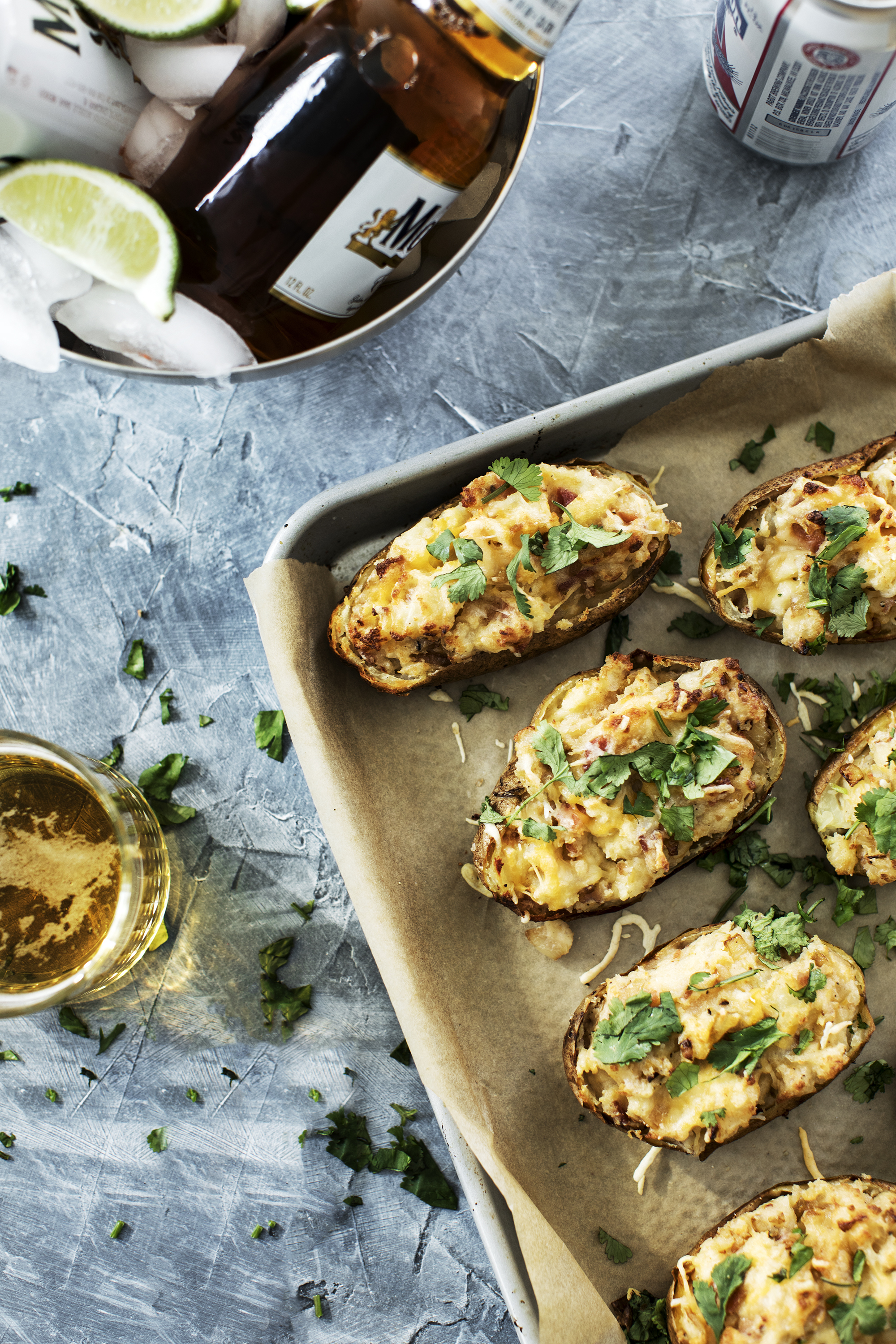 This potato skins recipe is no joke. These potato skins are heavy and creamy, deliciously stuffed with so many calories. Enjoy them with an ice cold beverage and in good company.
Also, you might want to play some football yourself after indulging – I kid you not, one piece and you are stuffed.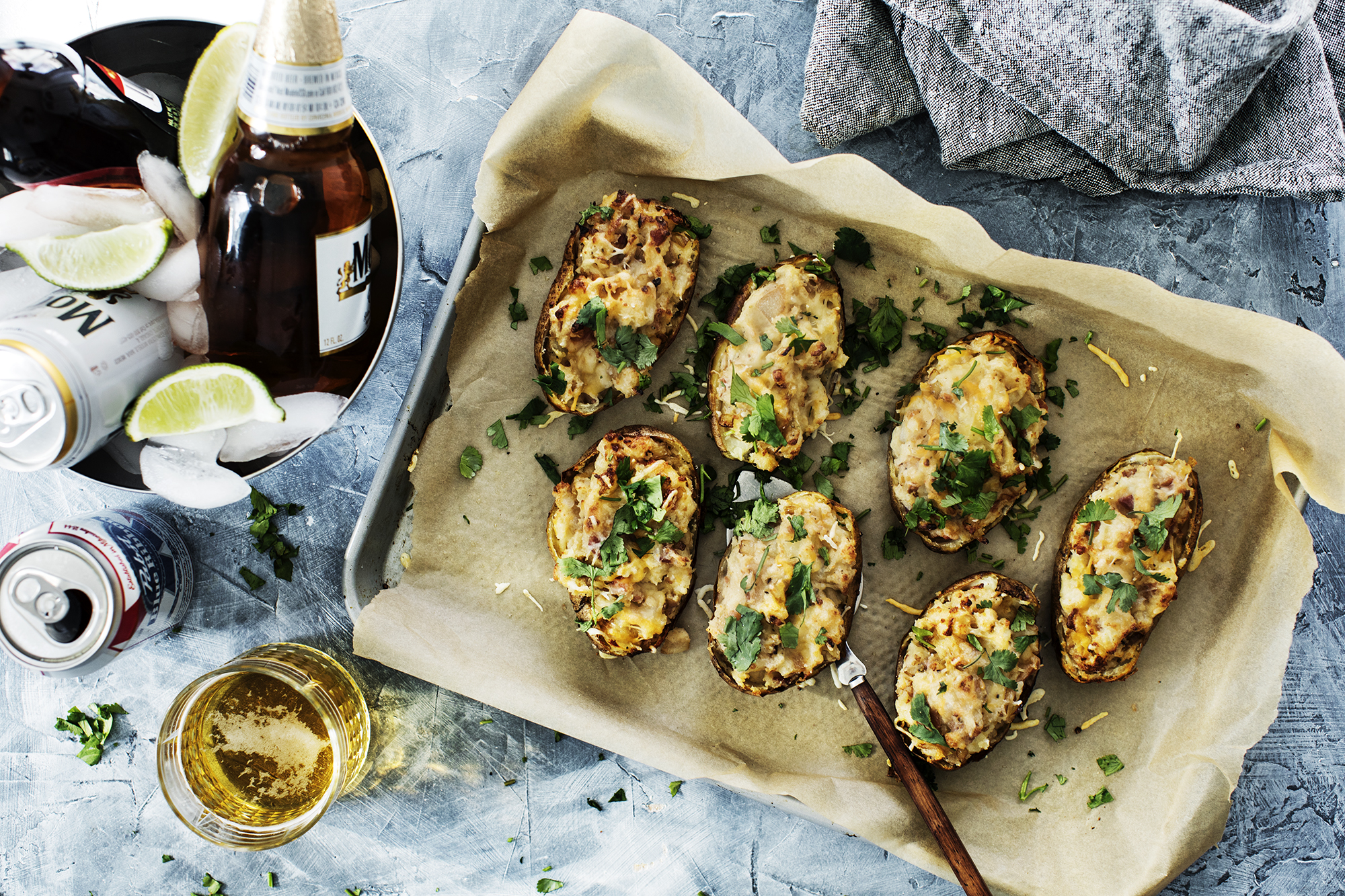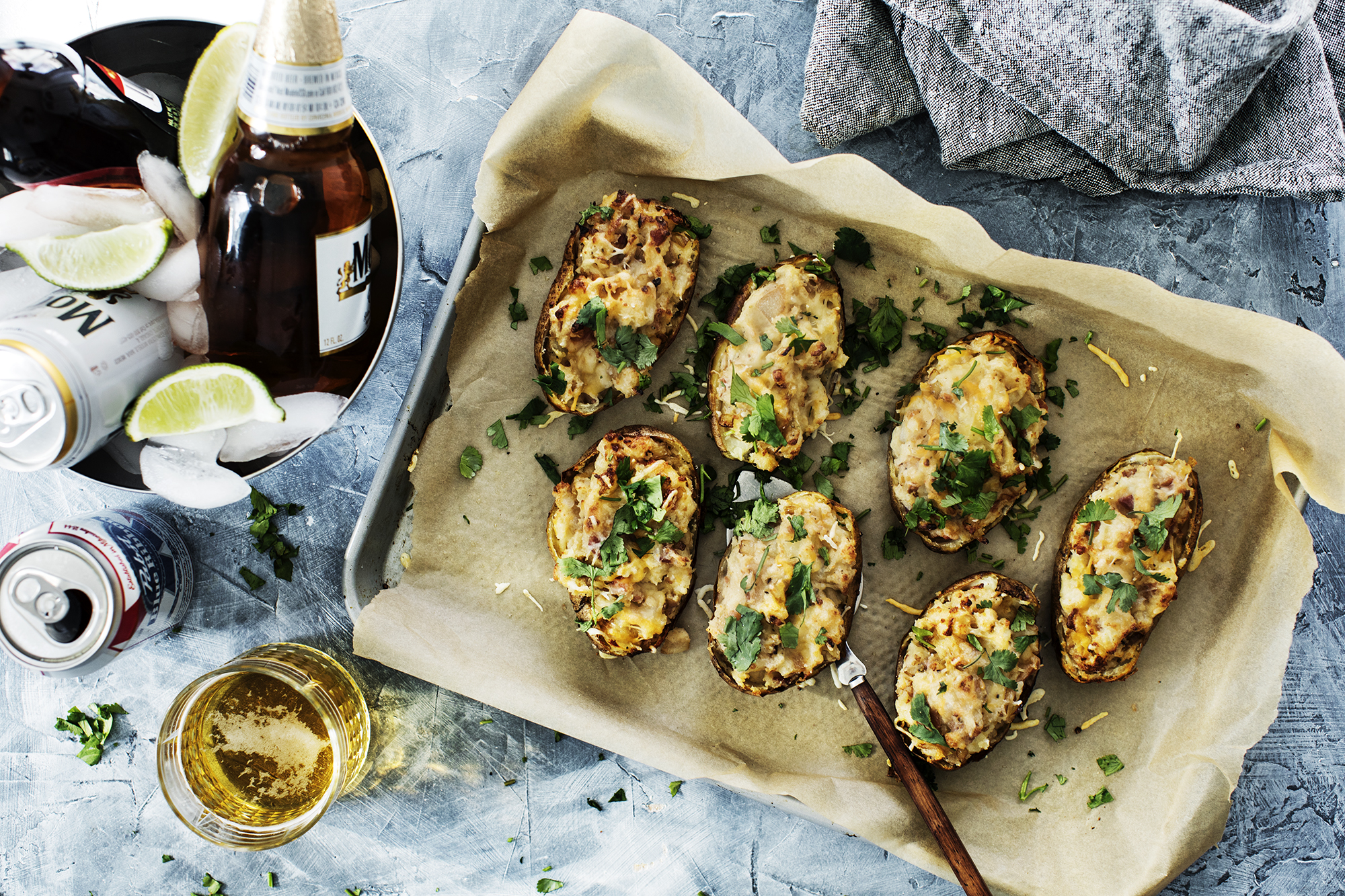 Recipe: Potato Skins
TIP:
For extra crispy skins place them in the oven while prepping the stuffing.
Ingredients
4

Large Russet Potatoes (or baking potatoes)

1

Onion

125 g (4.5 oz)

Bacon

125 g (4.5 oz)

Shredded Cheddar Cheese

1 dl (1/2 cup)

Creme Fraiche (Sour Cream)

2 tbsp.

Olive Oil

Butter

Balsamico vinegar

Salt & Pepper

Cilantro
Directions
Heat the oven to 200°C (400°F)
Wash the potatoes in cold water with a brush. Then pierce each potato several times with a fork or sharp knife.
Drizzle the potatoes with olive oil, salt and pepper.
Bake in the oven for 1 hour. Then let them cool in a wire rack for about 10 minutes or until cool enough to handle.
Cut each potato lengthwise and scoop out the flesh with a spoon.
While the potatoes are baking, chop the onions and pan fry them in butter for approximately 15 minutes.
Deglaze the pan with Balsamic vinegar (with the onions still on it) and let cook until evaporated. Approximately 10 minutes.
While the onions are caramelizing, fry the bacon and cut into small pieces.
Now stir together potato flesh, caramelized onions, bacon, cheddar and creme fraiche. Salt and Pepper to taste.
Scoop the filling into the skins, sprinkle some more cheddar on top and bake for 12 more minutes
Sprinkle Cilantro over the skins right before serving.
|
Published on January 31, 2017
|
Potato Skins Recipe
Comments - I would love to hear from you