Thanksgiving is the most wonderful holiday of them all. It is all about joy and family, togetherness, thankfulness and of course the delicious food. There is no religion to complicate the scene and everybody can join and are welcome.
If you are attending or hosting a Thanksgiving Party this year, these Pumpkin Pie Truffles are the perfect twist on the classic Pumpkin Pie dessert. 
Did you try my recipe for Pumpkin Whoopie Pies, Pumpkin Soup or Roasted Pumpkin Seeds yet?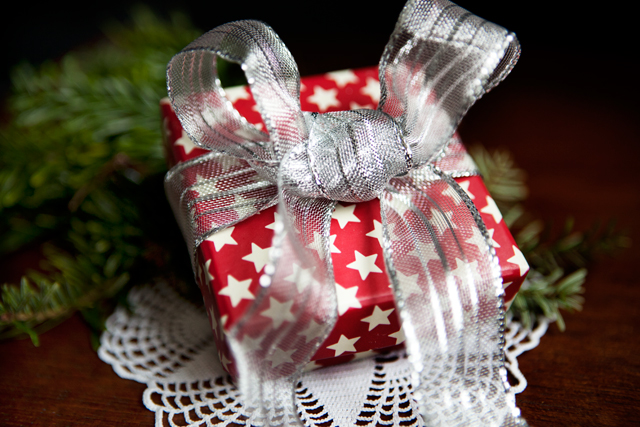 When going to a dinner party it is such a nice gesture to bring the hostess a little gift. It doesn't have to be much, just a little something something.
These truffles are a perfect hostess present, just wrap them in parchment paper and place them in a decorative box with a bow.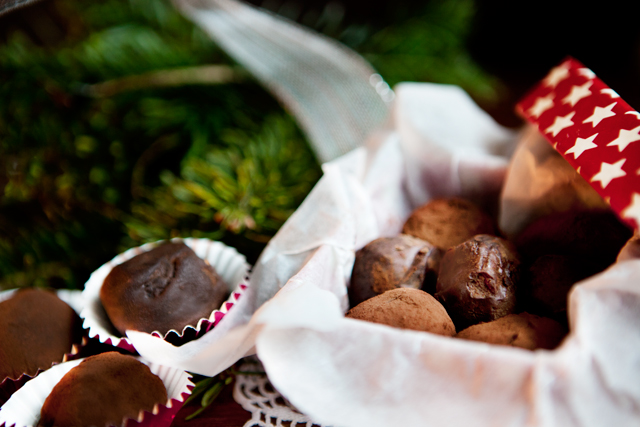 Recipe: Pumpkin Pie Truffles
* Pumpkin Purée
1. Chop you pumpkin in half and remove the seeds (roast them for salad)
2. Depending on how large your pumpkin is, chop the halves into pieces and place shell side up on a baking trey
3. Bake in 200°C (400F) preheated oven for 30 minutes or so
4. Now the pumpkin shell should be a lot darker than before, deep dark orange
5. When cool enough to handle you should be able to easily remove the skin from the fruit or scoop the pumpkin out of the shell
6. Toss the skin
7. Process the pumpkin meat and then strain
8. Now you should have a very smooth pumpkin puré which you can freeze, use for pumpkin pie or these delicious truffles
Ingredients
225 g (8 oz)  

70% chocolate

1 dl (1/2 cup) 

heavy cream

0.5 dl (1/4 cup)  

pumpkin puree* (recipe above)

25 g (1 oz)

butter, at room temperature

1/4 tsp

salt

1 tsp

cinnamon

1/2 tsp

nutmeg

100 g (4 oz)

dark orange chocolate for coating

Cocoa for coating

Any kind of finely chopped nuts (I used pecan)
Directions
Chop the chocolate and place in a heat-proved bowl
Combine the heavy cream, pumpkin puree, salt, cinnamon and nutmeg in a small saucepan over medium-high heat. Whisk until smooth.
Almost bring to the boil - we are talking when you see the first boiling bubble remove from heat
Pour the hot mixture through a strainer over the chopped chocolate and whisk together until you have a shiny beautiful ganache
Now stir in the butter
Cool in the fridge for about 2 hours or until the chocolate ganache has firmed up but not become completely rock-hard
With a candy scoop or a teaspoon scoop up small balls. Dust your hands with cocoa and roll the truffles between your palms to make them round
Melt the orange chocolate and coat some of your pumpkin pie truffles with it, coat the others with pure cocoa or even nuts. Feel free to improvise here.
Store the Pumpkin Pie Truffles in an airtight container in the refrigerator for up to a week
|
Published on November 20, 2012
|
Pumpkin Pie Truffles
Comments - I would love to hear from you