I am a huge fan of Red Rhubarb and I love, love, love frozen treats. So I didn't have to spend a long time developing this Rhubarb Popsicle Recipe – it came to me and was perfect in first try!
These Rhubarb Popsicles with hint of Lemongrass and Mint are refreshing and will keep you cool all summer long!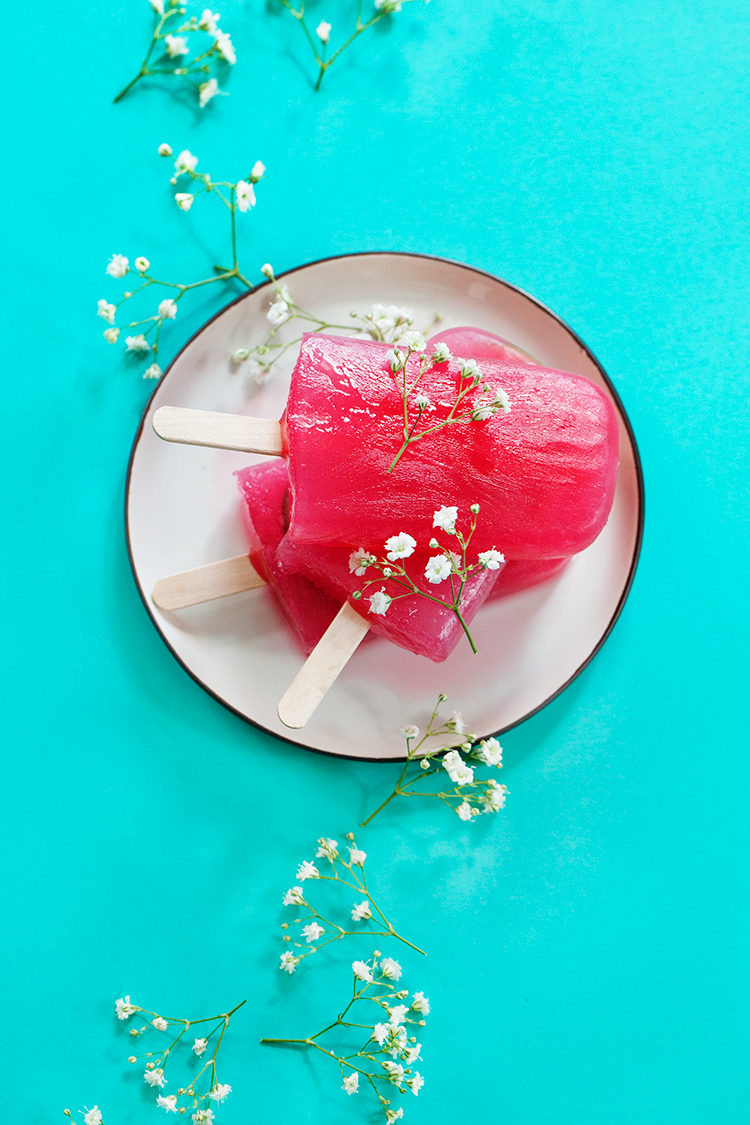 Rhubarb is super easy to grow, and it is one of the first things you can harvest from your garden in the Spring.
There are many different types of Rhubarb, but the most common are the red and the green ones. I highly recommend using the red one, since it is sweeter and has more appealing color. (The green one becomes dark brown when cooked)
The Tart flavor of the Rhubarb goes great with the sour lime and fresh mint. One lick of this popsicle will not only cool you down but tease you taste buds and bring a party to your mouth. Slightly sweet and slightly savory perfection!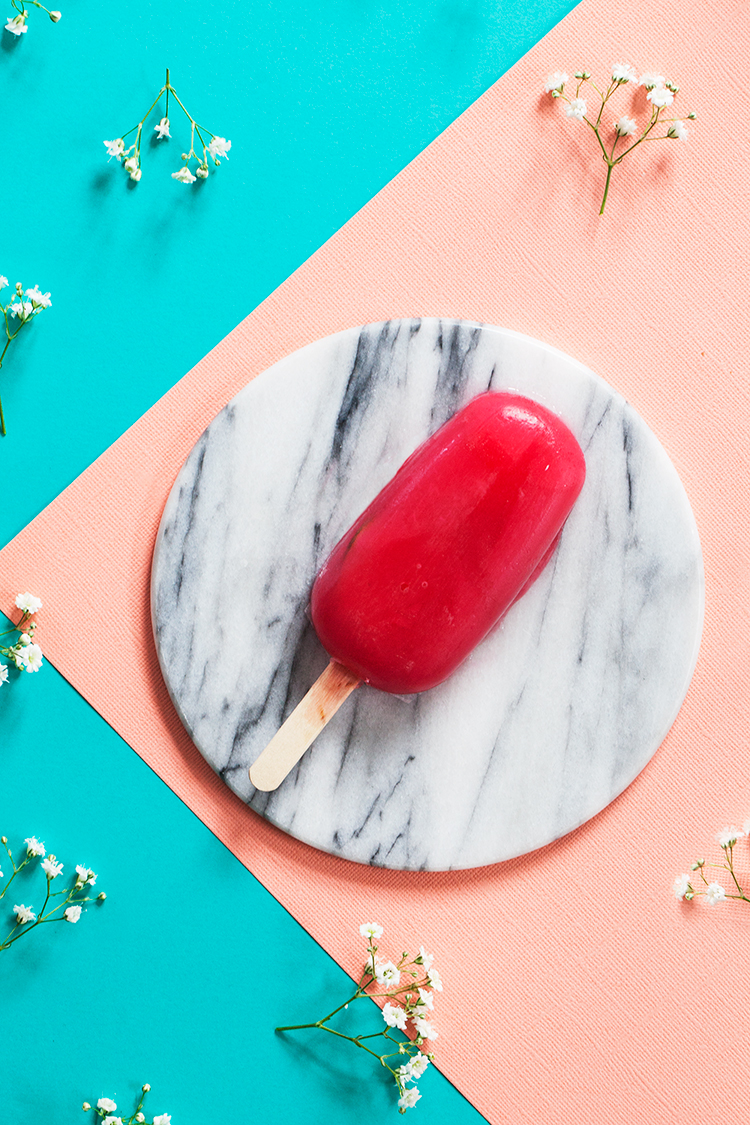 I am a huge fan of the charming and talented chef Rachel Khoo. She recently featured my Rhubarb Syrup on her site as her Monday Musings. I couldn't be prouder!
 
If you like me (and Rachel Khoo) like Rhubarb I highly recommend you try my awesome twist on an old classic Cocktail; Rhubarb Collins
Or if it isn't 5 o'clock yet scoop out some Rhubarb Compote on your morning yogurt.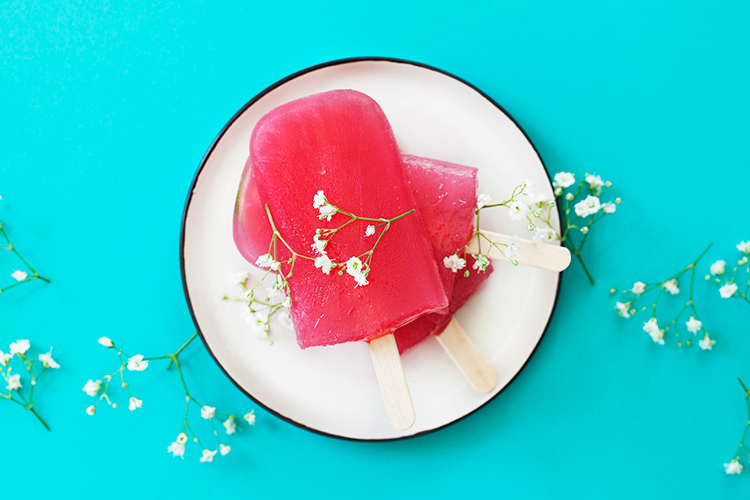 Recipe: Rhubarb Popsicles
Makes 4-6 popsicles, depending on the size of your molds. Rhubarb Compote Recipe
Ingredients
500 g (1 lbs)

Rhubarb

5 tbsp

Sugar

2,5 dl (1 cup)

Water

1 stalk

Lemongrass

Few

Mint Leaves

1/2

Lime (optional)
Directions
Cut the Rhubarb into 2,5 cm (1 inch) pieces and place in a pot together with sugar and water. Let simmer until sugar has dissolved and rhubarb has softened
Sift the liquid into a clean pan and set the Rhubarb a side and follow my recipe for Rhubarb Compote so that nothing goes to waste.
Cut lemongrass into small pieces and add along with mint leaves to the syrup. Bring to a boil, then turn off heat and let steep until liquid is cold. Then sift and discard mint and lemongrass.
Cut lime into thin slices and place one slice into each popsicle mold.
Pour the syrup over and freeze for 6-8 hours
|
Published on May 27, 2015
|
Rhubarb Popsicle Recipe
Comments - I would love to hear from you