Pumpkin is definitely taking over my kitchen these days. Last week I shared my Pumpkin Whoopie Pies, yesterday I posted a brand new recipe for Thai Pumpkin Soup and today I want to show you how to roast your own pumpkin seeds.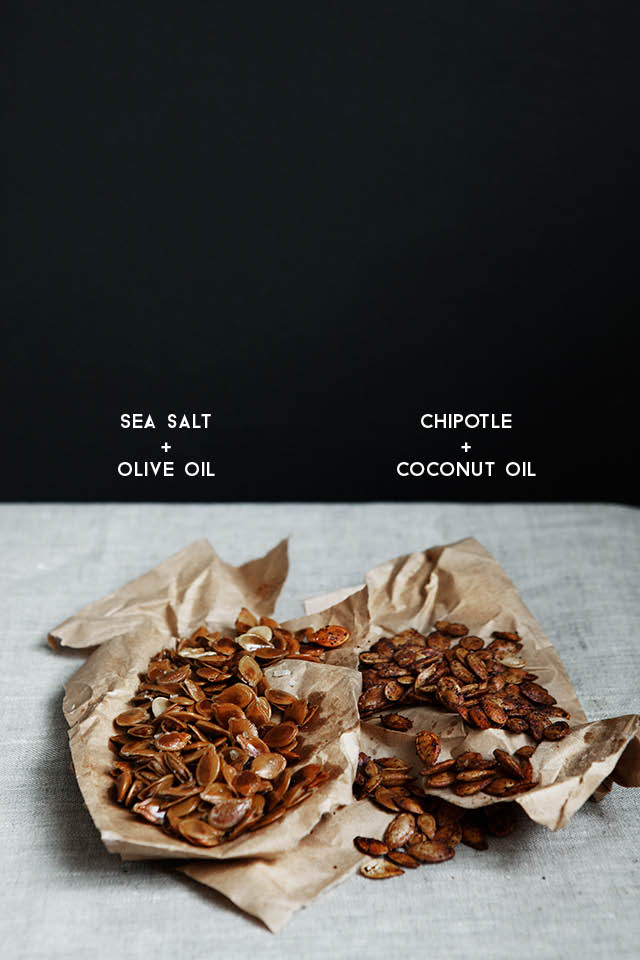 Here in Northern Europe pumpkin seeds are pretty pricey – so if you are planning on buying a whole pumpkin to make a puree, soup or bake a pie, I highly recommend you use the seeds instead of tossing them and save a few $$.
You can use roasted pumpkin seeds in your salad, as garnish for soup or simply eat them as snack while watching your favourite rom-com.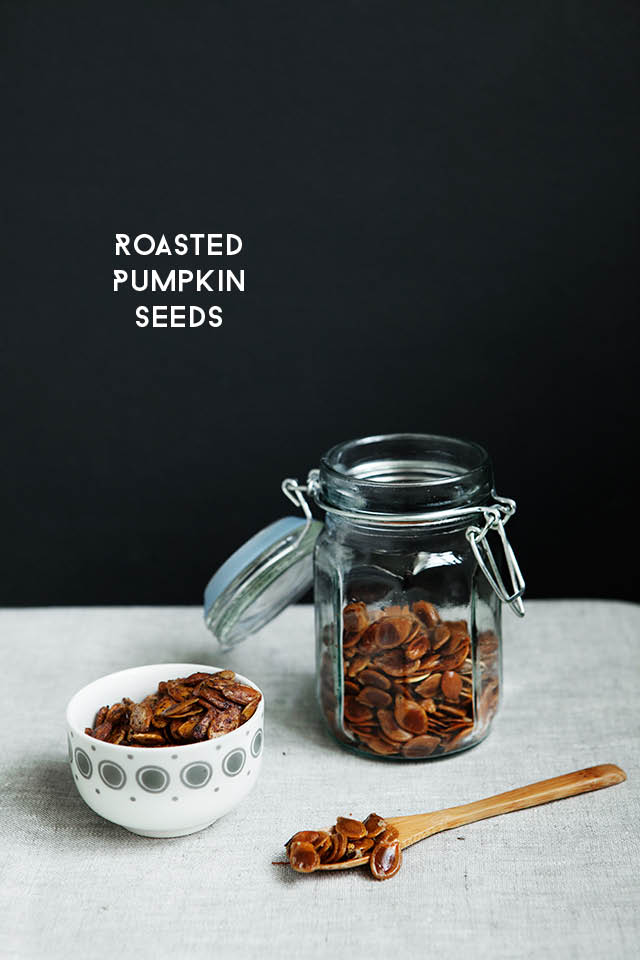 I made two different versions for you guys, plain and Mexican – but the possibilities are endless. Just use your favorite spices: onion powder, garlic powder, cayenne, curry, cumin, cinnamon, BBQ, wasabi…..
For more Pumpkin Recipes check out my Pumpkin Whoopie Pies, Thai Pumpkin Soup and Pumpkin Pie Truffles.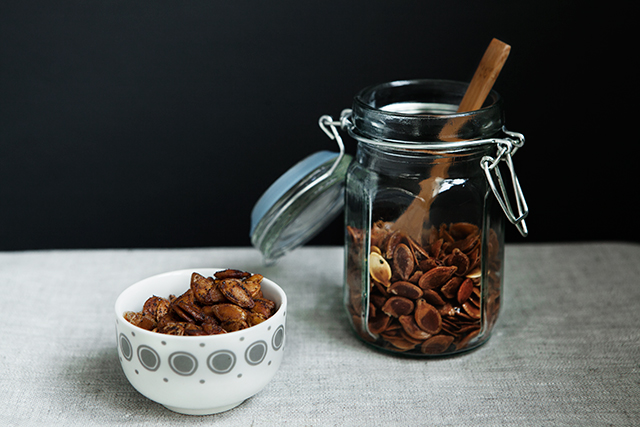 Recipe: Roasted Pumpkin Seeds
Two versions of Roasted Pumpkin Seeds – Plain/Salty and Chipotle/Lime
Ingredients
Seeds from one medium pumpkin

1 tbsp

Olive Oil

1 tsp

Sea Salt

OR

Seeds from one medium pumpkin

1 tbsp

Coconut Oil

1 tsp

Chipotle Cilli Powder (or smoked paprika)

1 tsp

Lime juice

zest of 1/2 Lime
Directions
Clean and rinse the seeds
Soak them in salt water for 5 hours or over night
Lay them in a single layer on paper towels to dry
When completely dry, mix the seeds with oil and spices
Spread the seeds in a single layer on parchment paper
Roast at 160°C (320°F)  for 20 minutes
|
Published on October 25, 2013
|
Roasted Pumpkin Seeds
Comments - I would love to hear from you