Last year when I was becoming a mother in sunny South Africa I tried savory waffles at Woolworths for the very first time.
Basically, a waffle maker can make anything you can dream of and it was also one of the first things I restocked in my now American kitchen. These savory waffles are easy to make and absolutely delicious. You can freestyle all you want with the ingredients and put in whatever your fridge has to offer.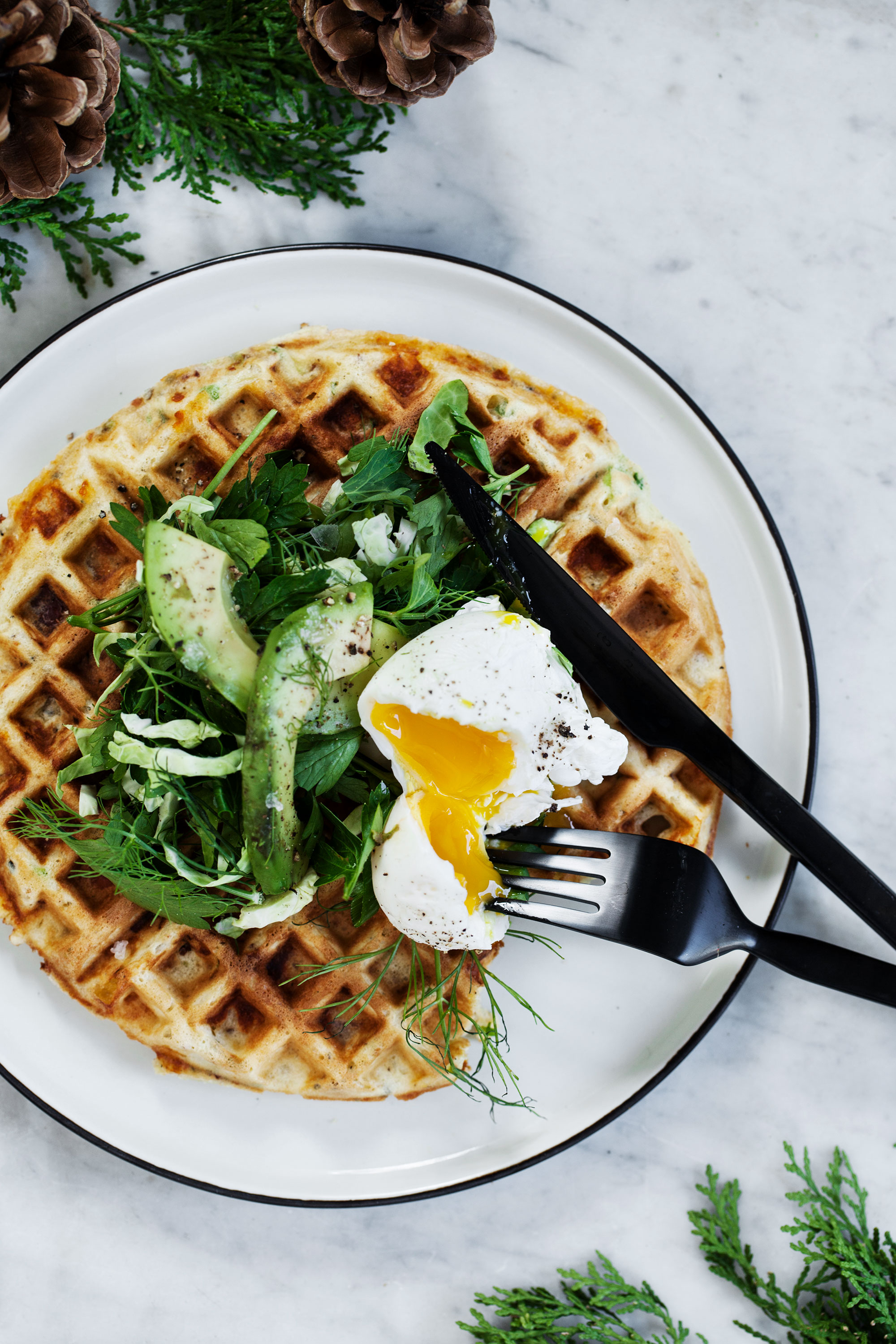 Now, let me tell you about Woolworths – the place that introduced me to savory waffles. 
Woolworths is my favorite department store in the world. Period. It's amazing.
Not only is their café filled with deliciousness like savory waffles, their home department is stocked with beautiful things from premium brands such as Country Road. Believe me, when I say, I traveled back to Denmark with a suitcase full of goodies and good ideas after visiting the store.
So when in South Africa, visit Woolworths. You will not regret it.
The plates in these images are from the Danish Design Company Broste. 
The Black Cutlery is from Gense. 
And the cup measurer is from Ferm Living.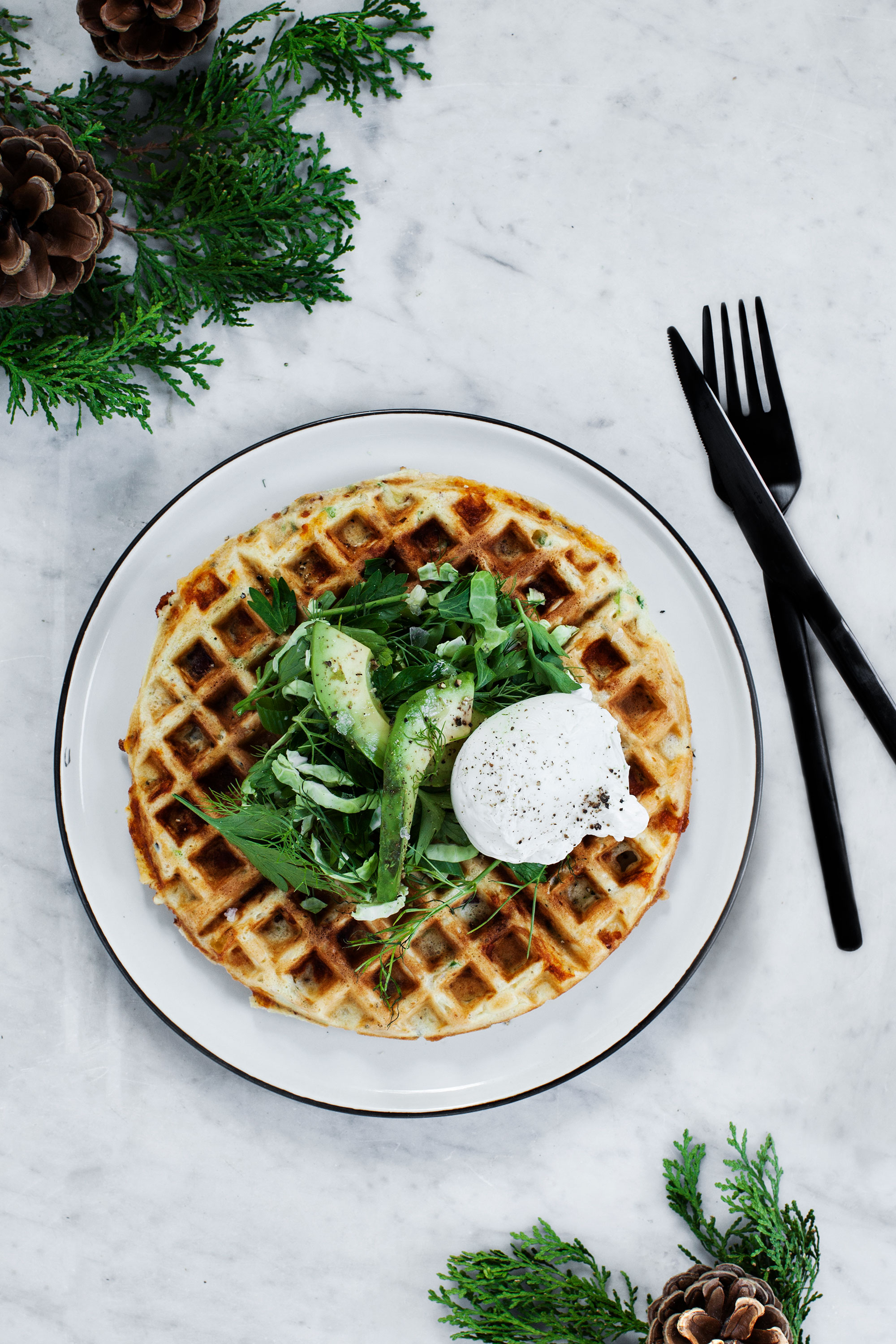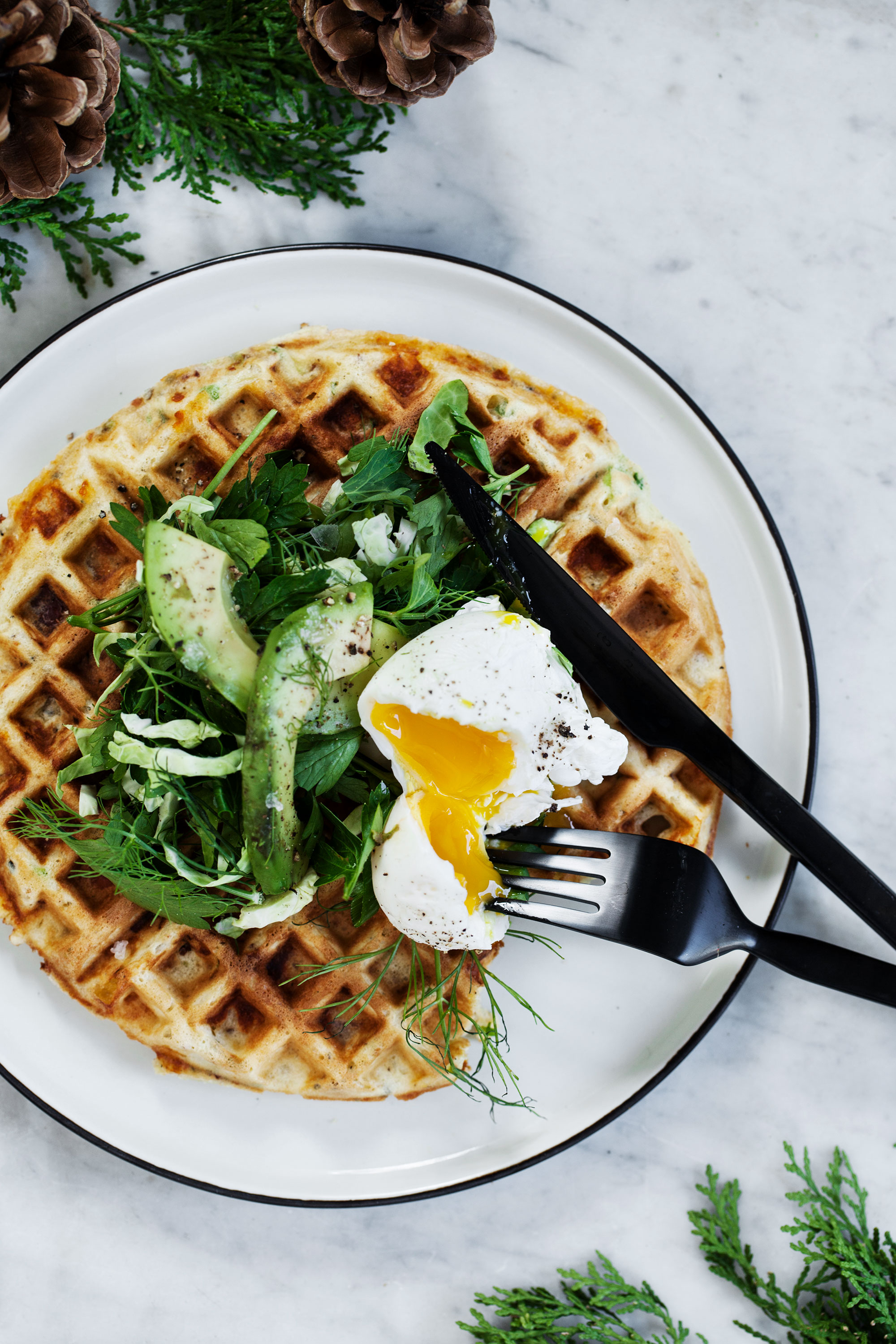 Recipe: Savory Waffles
This recipe makes approximately 8 waffles. You can top the waffles with anything you like – I prefer a simple green salad and avocado.
Ingredients
200 g (7 oz)

Bacon

5 dl (2 cups)

Flour

2 tsp.

Bakingpowder

1 tsp.

Oregano

1/2 tsp.

Salt

1/2 tsp.

Pepper

3

Eggs

4 dl (1.5 cups)

Buttermilk

2 tbsp.

Coconutoil

2.5 dl (1 cup)

Shredded Cheddar Cheese

3

Scallions
Directions
Fry the bacon in a pan or in the oven until crispy. Cut into small pieces.
Stir together: Flour, baking powder, oregano, salt and pepper
Whisk together: Eggs, buttermilk and melted coconutoil
Now mix the wet and dry ingredients, stir until combined and add bacon pieces, cheddar cheese and finely chopped scallions.
Heat the waffle maker and bake the waffles until golden.
I top my waffles with a simple green salad, avocado and a poached egg (or skip the healthy stuff and go straight for the maple syrup 😉 )
|
Published on January 19, 2017
|
Savory Waffles Recipe
Comments - I would love to hear from you