If this cocktail doesn't fill you with Holiday Cheer I don't know what will. It is heartwarming and packed with the season's spices. 
I, myself, am not a big bourbon fan. I really want to be, because I find it so elegant to order bourbon and whisky at dark hotel bars – but somehow it's too much for me. My husband, on the other hand, is a major bourbon/whisky fan and often orders an Old Fashioned.
Couple of months ago we were at an Indian restaurant who offered Indian Style Old Fashioned – and to make a long story short: It blew my mind. So unbelievably delicious!
So I decided to see if I could recreate it at home for Thanksgiving. My results are a little different, but just as yummy.
But this Spiced Old Fashioned isn't only for Thanksgiving, this is a true Holiday Cocktail that quite frankly goes all winter long. It's going to keep you warm and cozy, I promise!
You can't forget the kiddos at Cocktail Hour – they also love to have something special made for them and getting a colorful straw is always a big hit. I simply put a dash of the spice syrup to sparkling water and add a piece of orange rind and one Mascherano Cherry to the glass.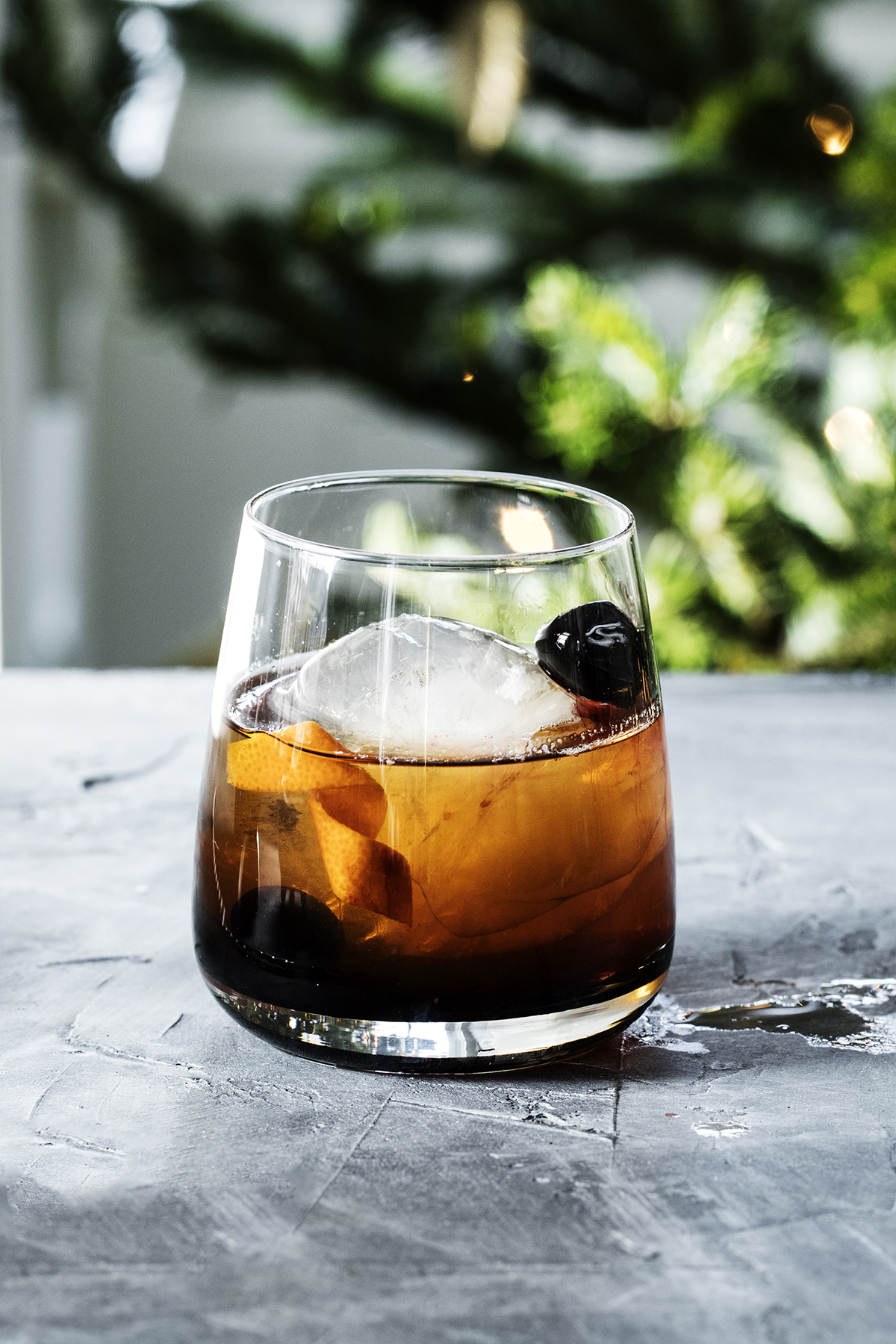 Old Fashioned is originally made my muddling little sugar with bitters and then adding whiskey and lemon rind.
The drink isn't only old school it is also seriously old. James E. Pepper, bartender and bourbon aristocrat, is said to have invented the Old Fashioned in Louisville in 1880 before bringing the recipe to the Waldorf-Astoria in New York City where it got known and famous.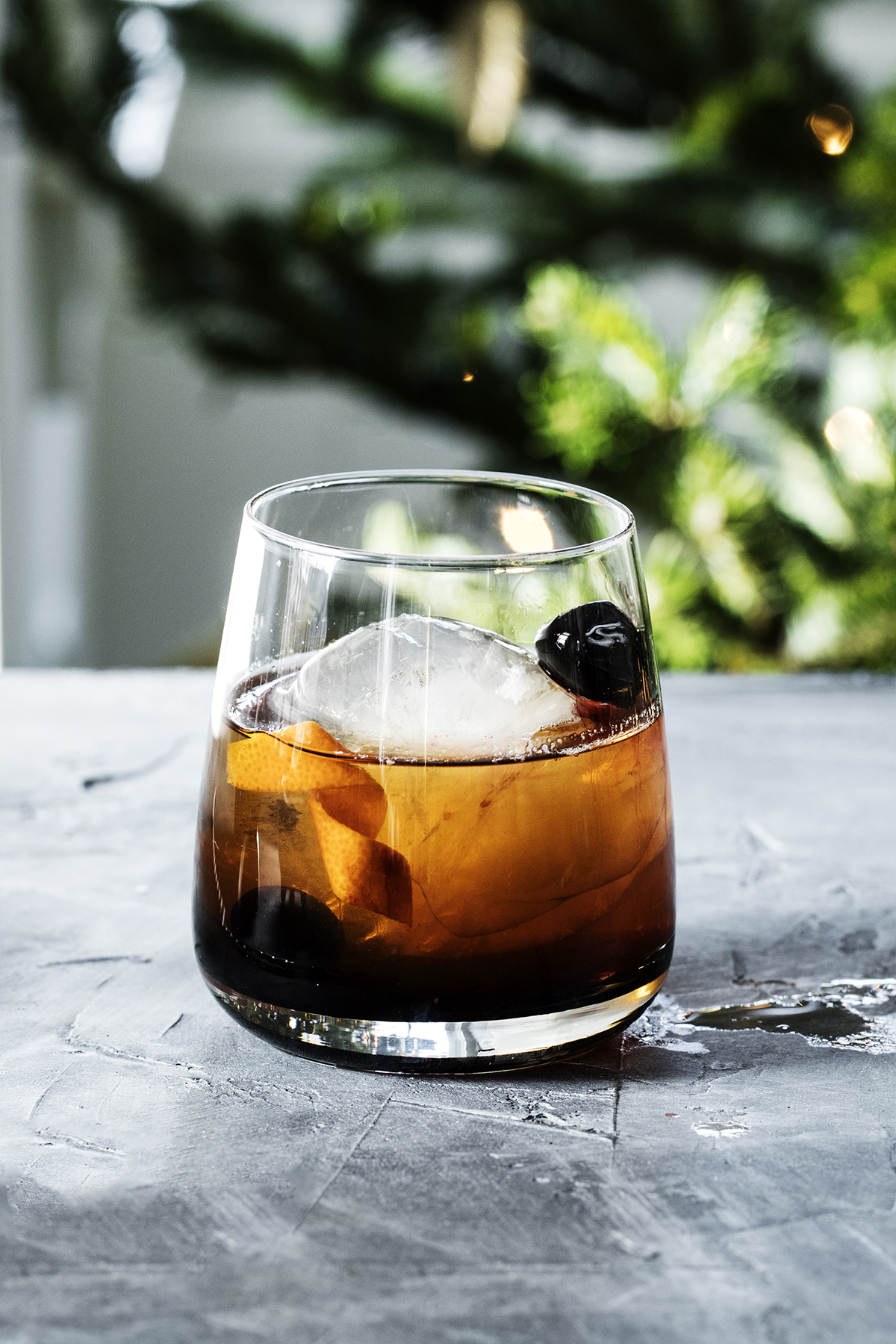 Recipe: Spiced Old Fashioned
An Old Fashioned with a Holiday twist!
Ingredients
Ice

4 cl / 1.5 oz (plus a little extra for Bourbon lovers)

Bourbon

4 cl / 1.5 oz

Spice Syrup (recipe below)

4-6 drops

Angostura Bitters

1

Mascherano Cherry and a little syrup from the jar

Orange Rind
Directions
Put one large or few smaller ice cubes in a whisky/old fashioned glass
Pour bourbon, syrup and bitters over. Stir rapidly with a long spoon to chill and release a little water from the ice
Add the cherry and syrup
Make sure you remove the white part of the orange rind - you don't want your cocktail too bitter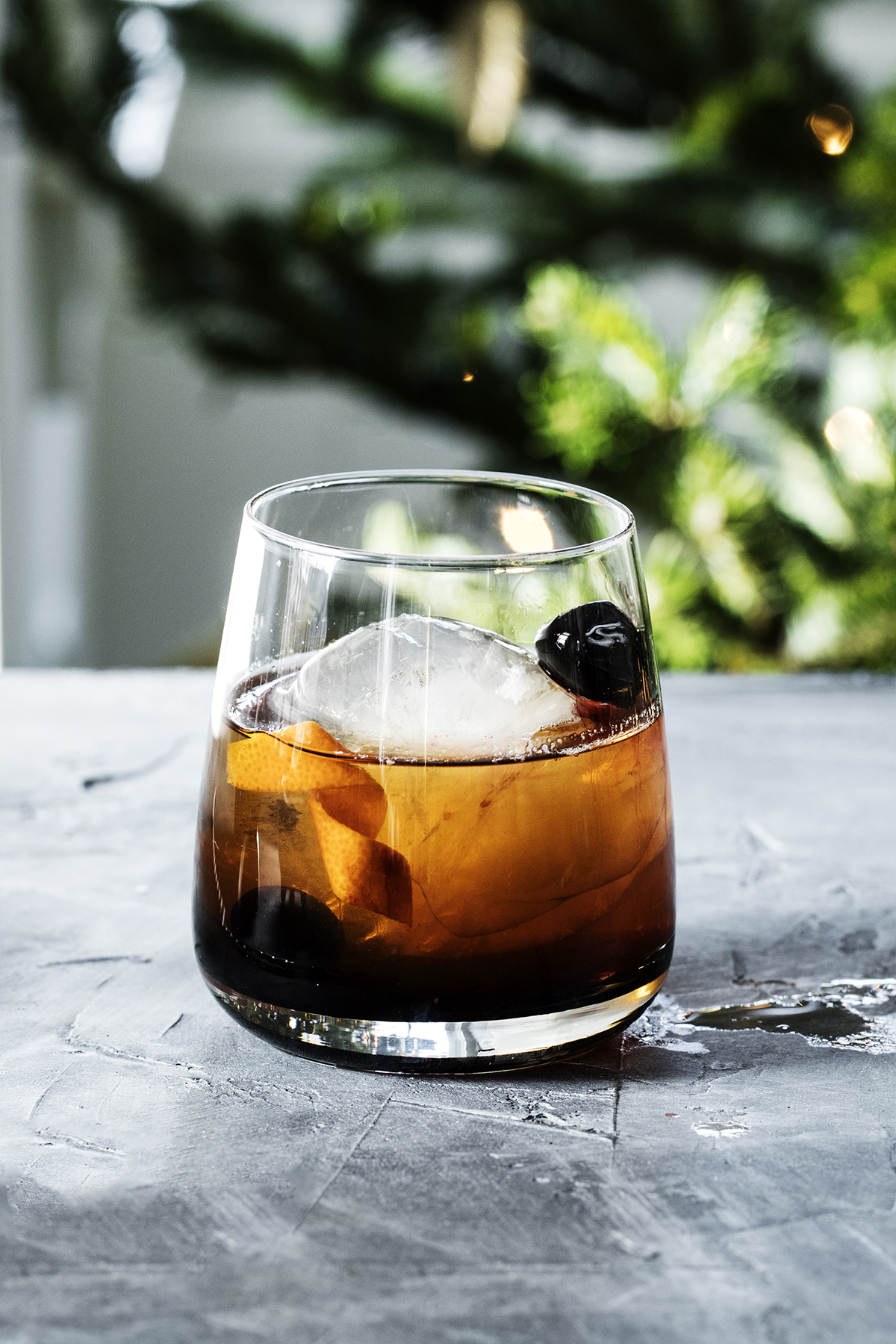 Recipe: Spice Syrup
A wonderful spice syrup for the holiday cocktails, baking, marinades and everything in between. You are going to want to put it on and in everything this holiday season.
I recommend making a double recipe!
Ingredients
2,5 dl (1 cup)

Brown Sugar

3 dl (1,25 cups)

Water

1

Large piece of Ginger

4

Cardamom Pods

2

Star Anise

2

Cinnamon Sticks

10

Black Pepper Corn

10

Cloves

2

Bay Leaves

1

Vanilla Bean
Directions
Place water and sugar in a small saucepan. Bring to simmer and let the sugar dissolve completely.
Chop the ginger into pieces and split the vanilla bean. Then add all the spices to the syrup. Let simmer gently for 7 minutes with the lid on. Then remove from heat and let steep (with lid on) until completely cold. Preferably over night, minimum of 2 hours.
Sift the syrup and set the spices in a small bag and save them for Glögg, meat brine or new batch of syrup.
Store the syrup in an airtight container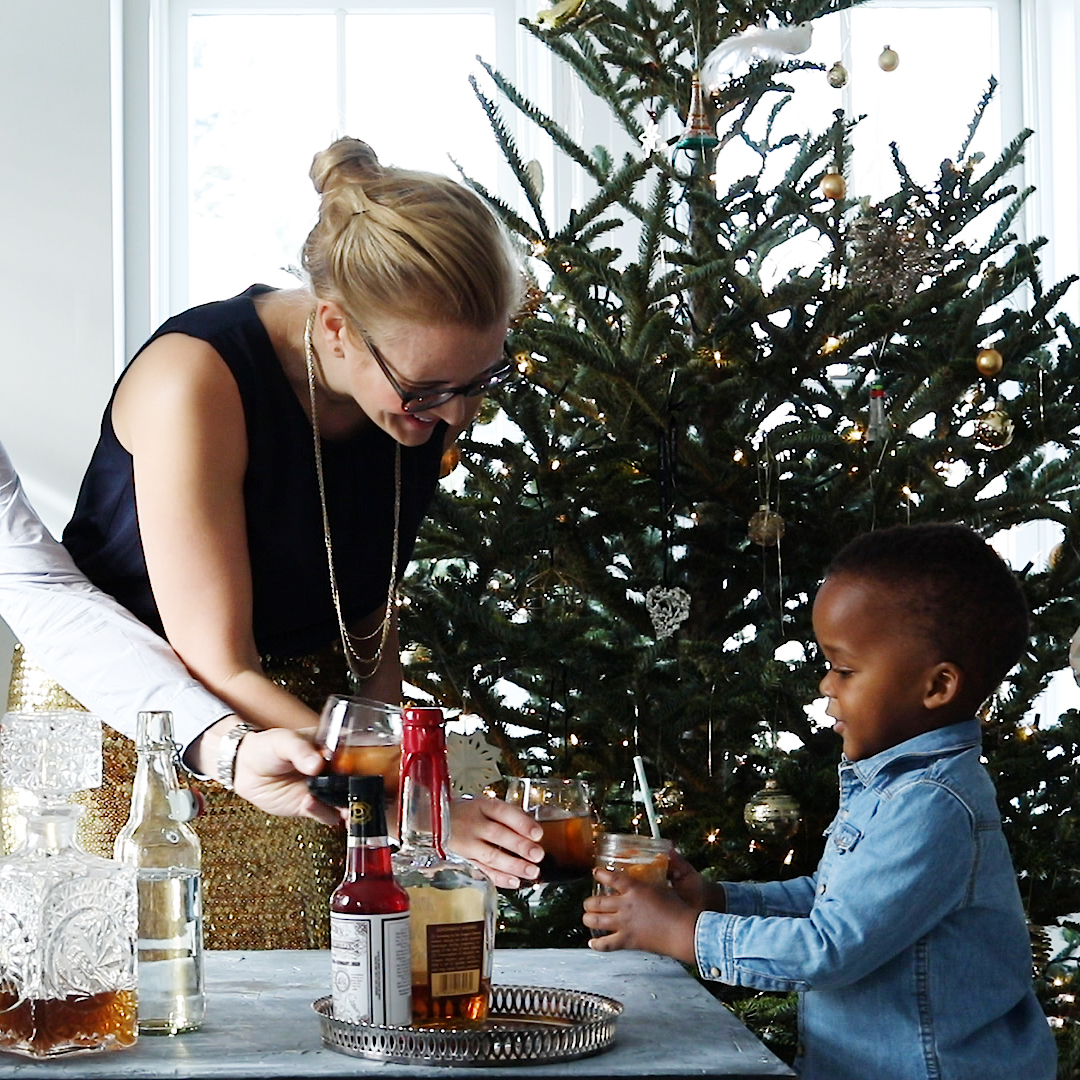 Recipe: Kiddo Holiday Cocktail
A simple version for the kids.
Ingredients
Spice Syrup

Sparkling Water

Orange Rind

Mascherano Cherry
Directions
Mix everything together in a mason jar or other glass. Don't forget the straw!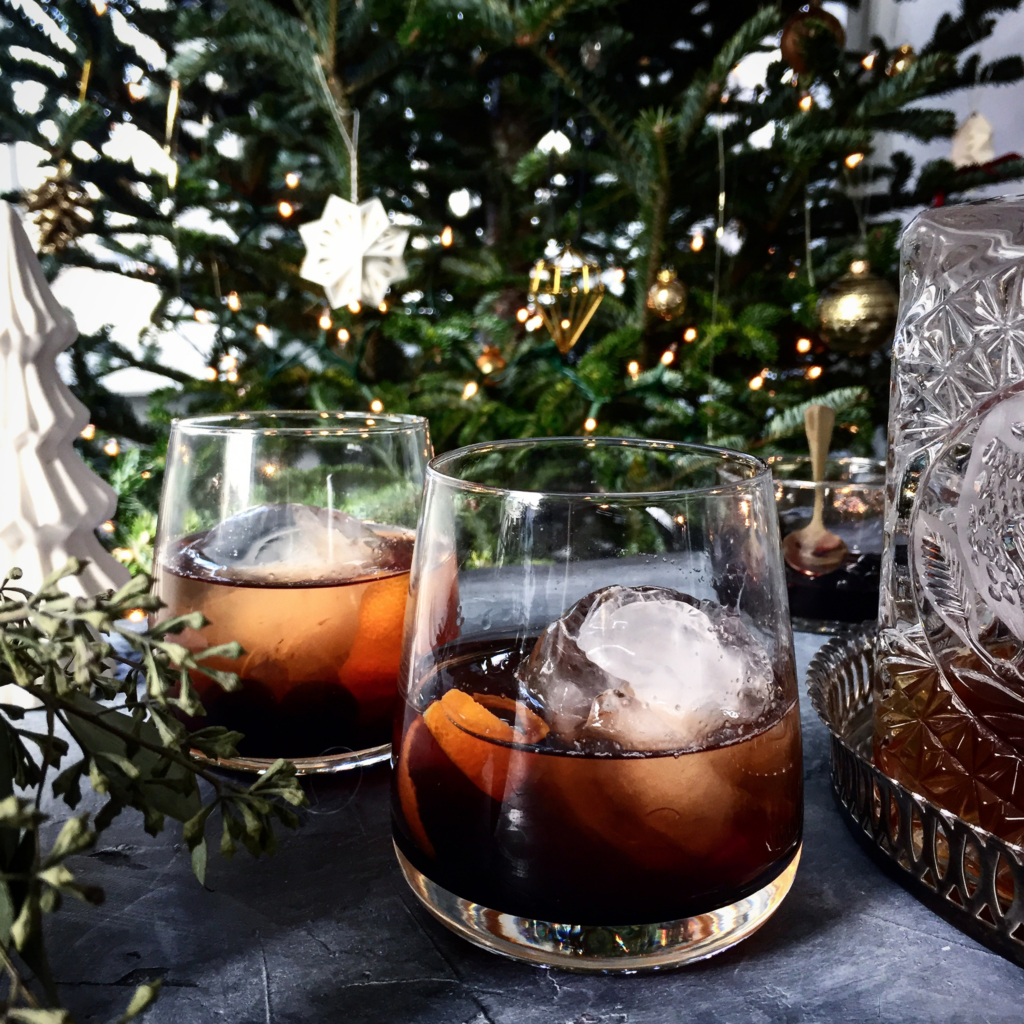 |
Published on December 18, 2016
|
Spiced Old Fashioned
Comments - I would love to hear from you