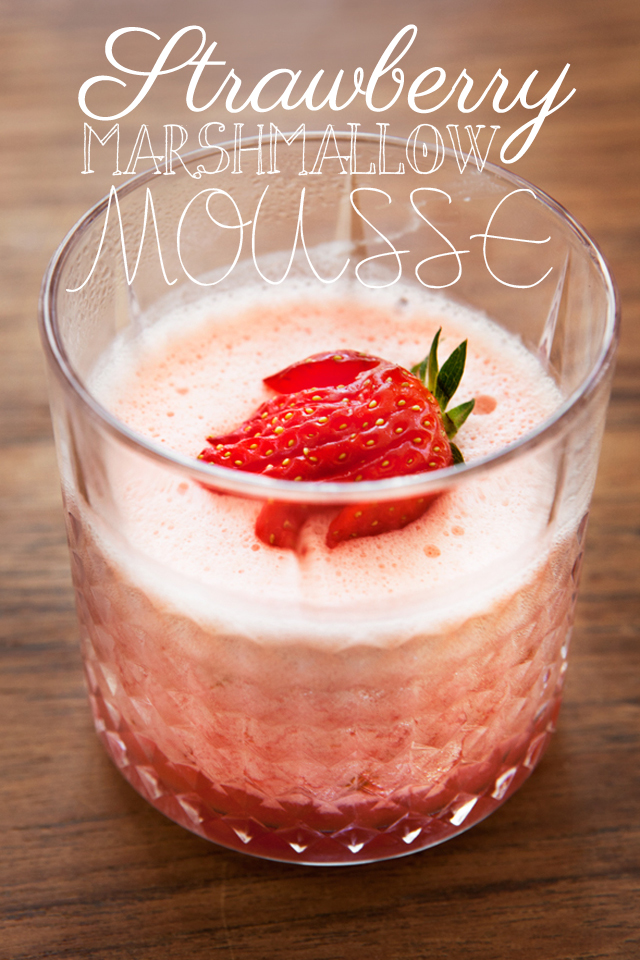 This summerly dessert is super simple to make and I promise you your kids are gonna love it!
It is fresh, light and a little sweet, and for the grown ups I recommend serving it with ice-cold bubbles.
Happy Summer Ya'll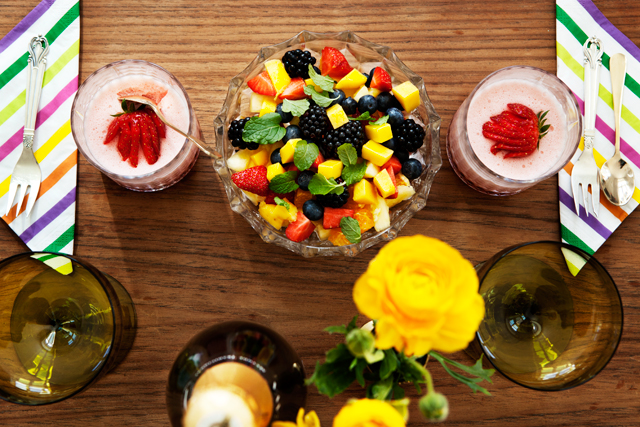 This dessert a great alternative to ice-cream and the perfect substitute for chocolate mousse during the summer months.
I highly recommend you make your own marshmallows for this recipe because they taste so much better than store bought. If you do not have the time make sure you buy the plain ones, you do not want to mix flavors here.
Tip: You can also layer this mousse with any other mousse, or even put simple sponge cake for layers.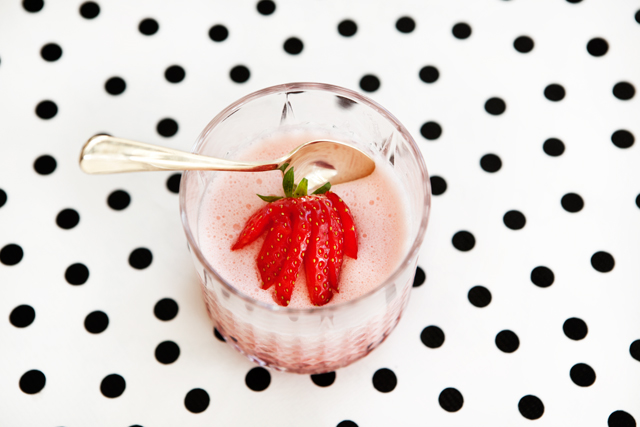 Strawberry Marshmallow Mousse
250 g (8.8 ounces) Fresh Strawberries
Juice from one Lime
0.8 dl (0.3 cup) Water
140 g Marshmallows
2 dl (0.8 cup) Heavy Cream
zest from one Lime
1. In a pan mix strawberries, lime juice and water and cook over medium heat for about 3-4 minutes or until the berries are soft
2. Mash the strawberries with a fork or blend in a blender
3. Add the marshmallows and stir until completely melted. Then leave to cool
4. Whip the heavy cream until it holds it shape
5. Add the lime zest to the whipped cream
6. Fold the whipped cream into the chilled strawberry/marshmallow mixture
7. Divide into glasses, you can make 4 large or 6 small
8. Place in the fridge for at least 2 hours before serving. I always make these the night before.
|
Published on May 6, 2013
|
Strawberry Marshmallow Mousse – Recipe
Comments - I would love to hear from you