Nothing screams summer more than strawberries and nothing is more appropriate for a summer soirée dessert than an easy make-ahead Strawberry Summer Cake. And few things are as fun as strawberry picking with the family. And by that I mean, you hunched over picking berries with sweat dripping while your kids fill their cute bellies with sweet, juicy berries as they watch you work. Am I right?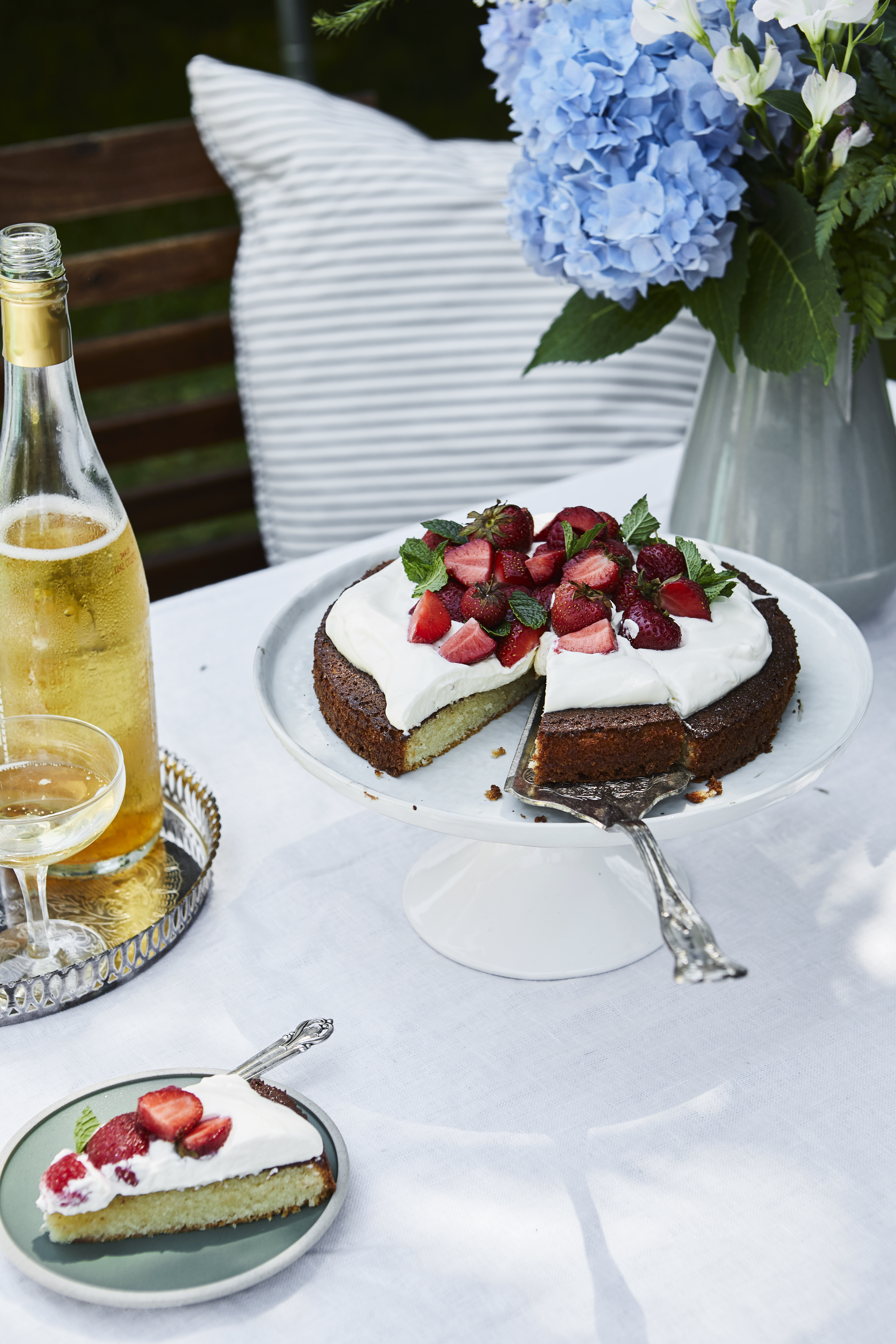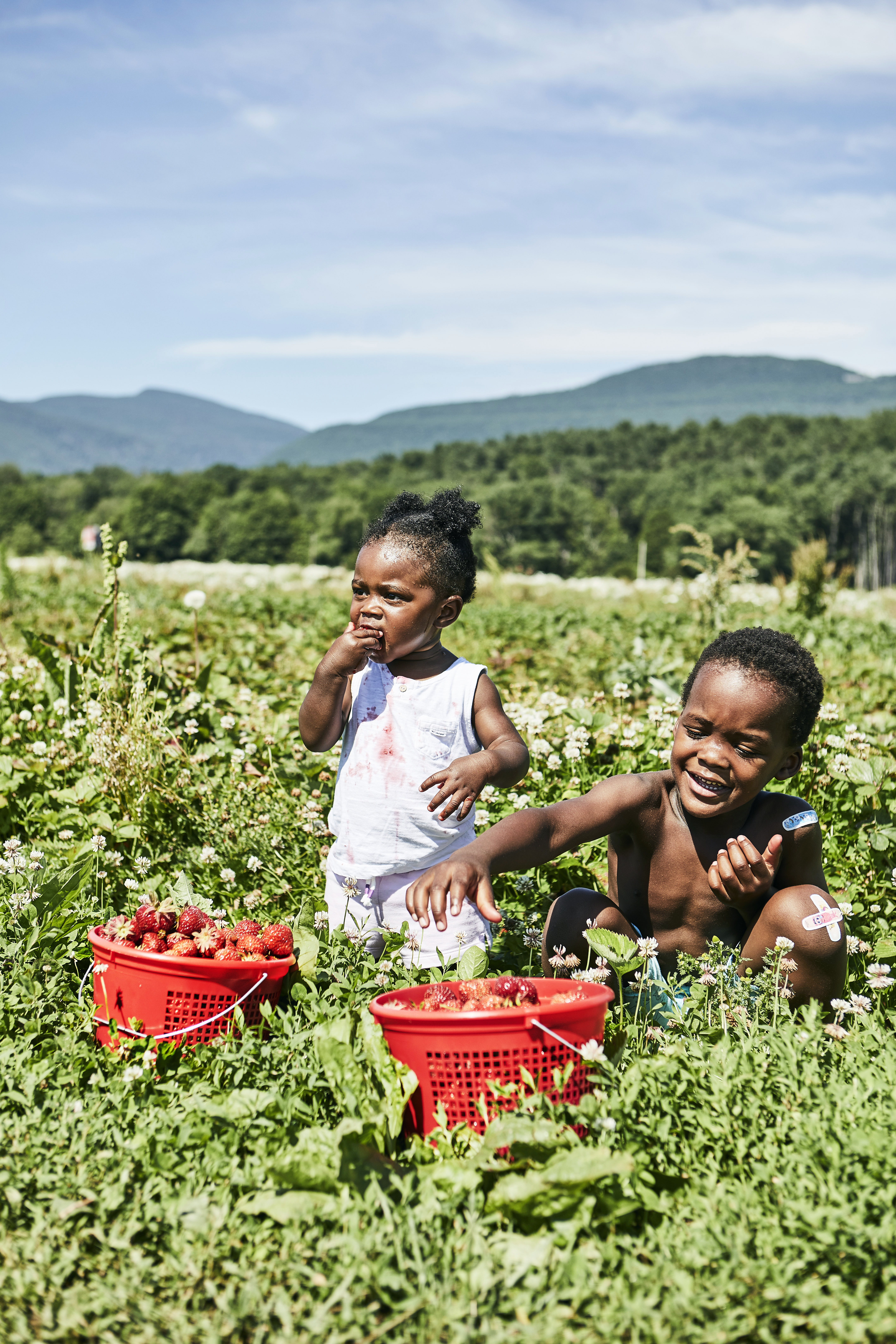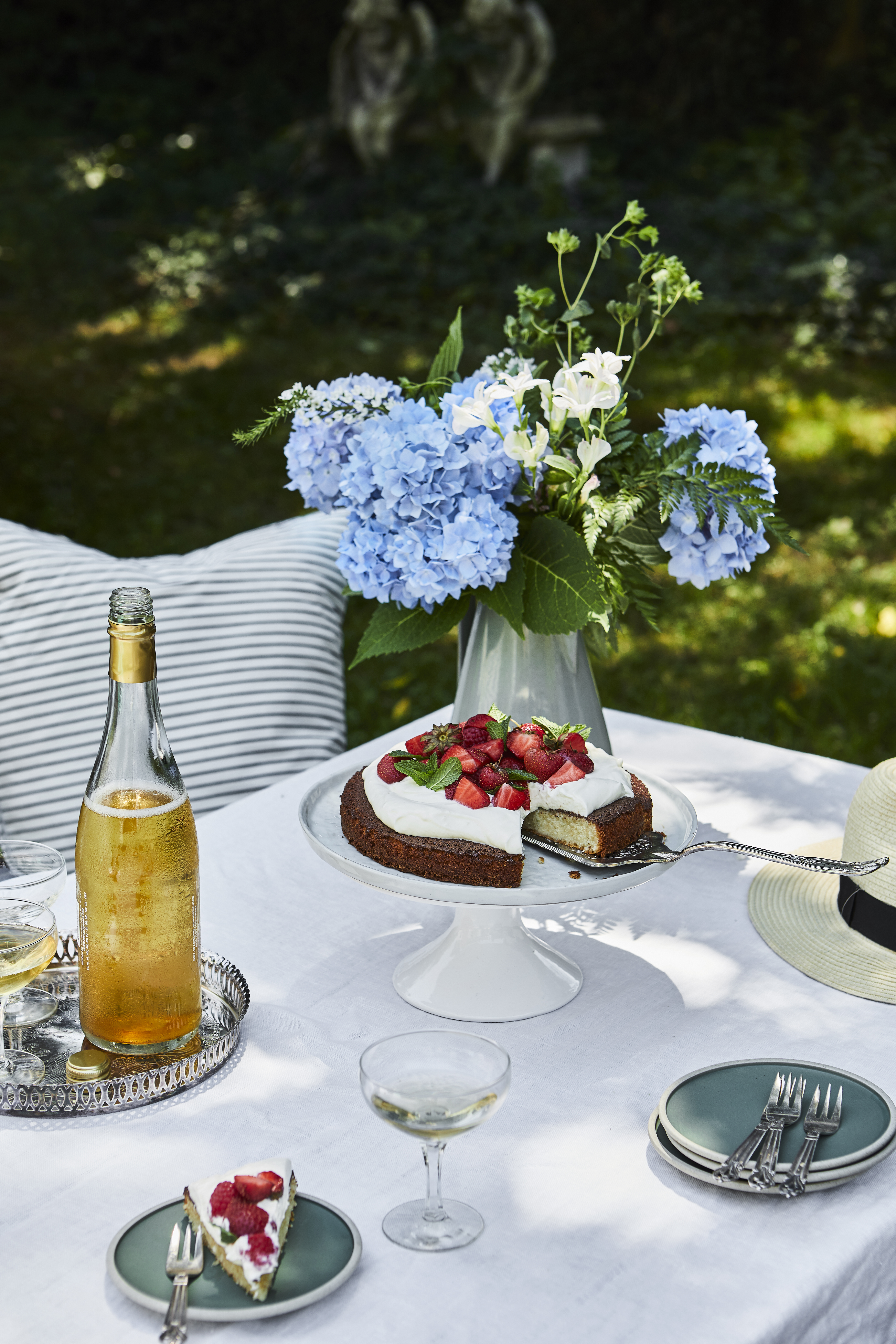 Strawberry Summer Cake is the ultimate Nordic Dessert Dream – with its moist cake, fresh cream, and juicy berries. The Marzipan definitely gives the distinctive taste of Scandinavian pastries and the skyr keeps it light and scrumptious.
I like to use Odense Marzipan, which available in most supermarkets, Target and on Amazon. Keep it in the refrigerator so it's nice and firm when you need to grate the log for this recipe. 
You could top the cake with creme de patisserie but find pastry cream sometimes become too heavy and I wanted to steer away from vanilla, so by adding Key Lime Skyr to whipped cream, you get both airiness and freshness, which is what you essentially need when indulging in strawberry summer cake on a balmy night.
Needless to say, but this Strawberry Summer Cake goes beautifully with a glass of bubbly but if alcohol is not your jam I highly recommend serving ice-cold Töst – a sparkling white tea, cranberry and ginger beverage that is dry and not too sweet.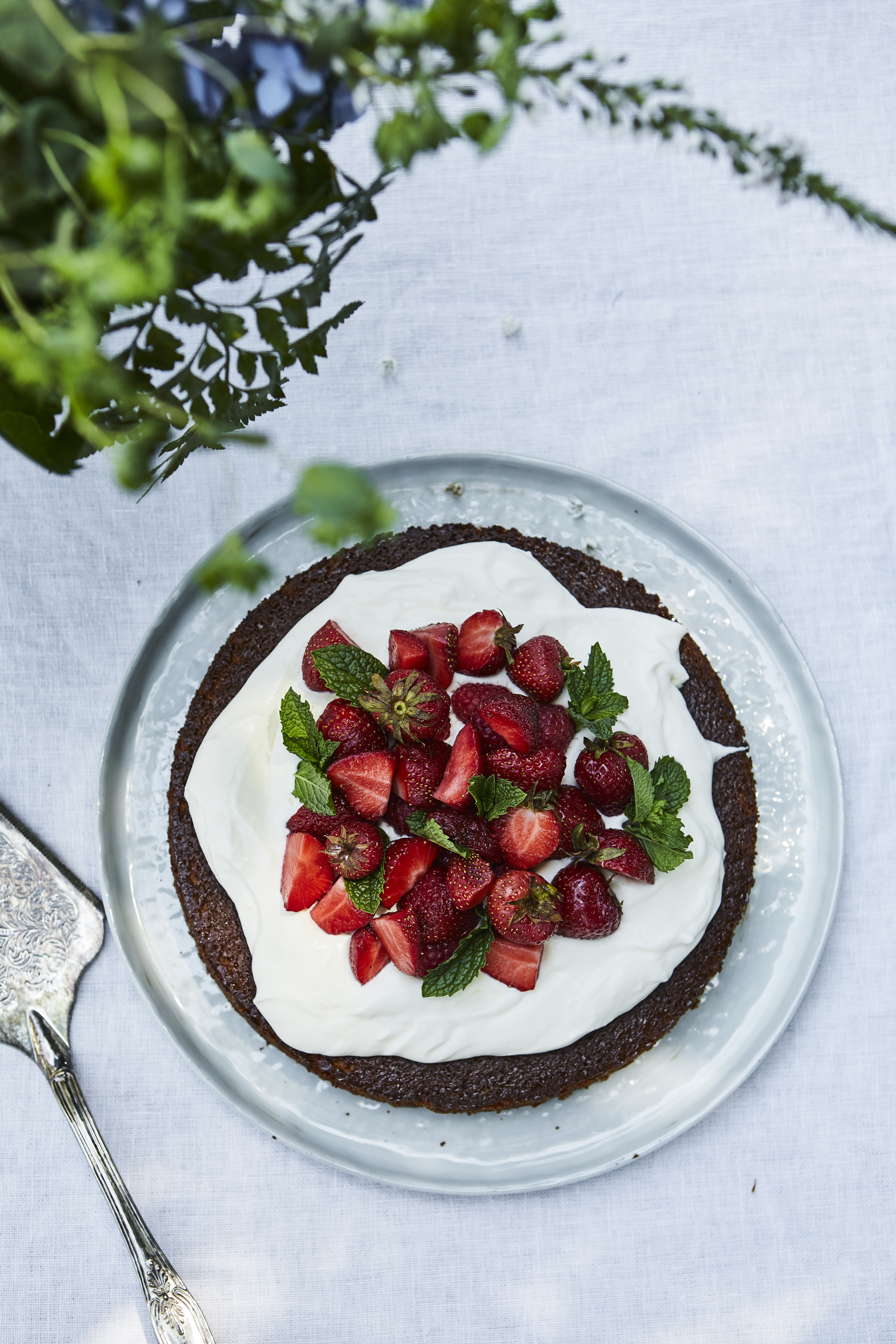 If strawberries are not in season where you live, use any kind of berries or fruit that you love!
Make your life easier and make the Strawberry Summer Cake ahead, store in the refrigerator for up to three days or in the freezer for a few months before serving. Just remember, don't put the skyr cream on until right before serving (or at least no more than a few hours before). Store the frosted cake and leftovers in the fridge.
Happy summer y'all!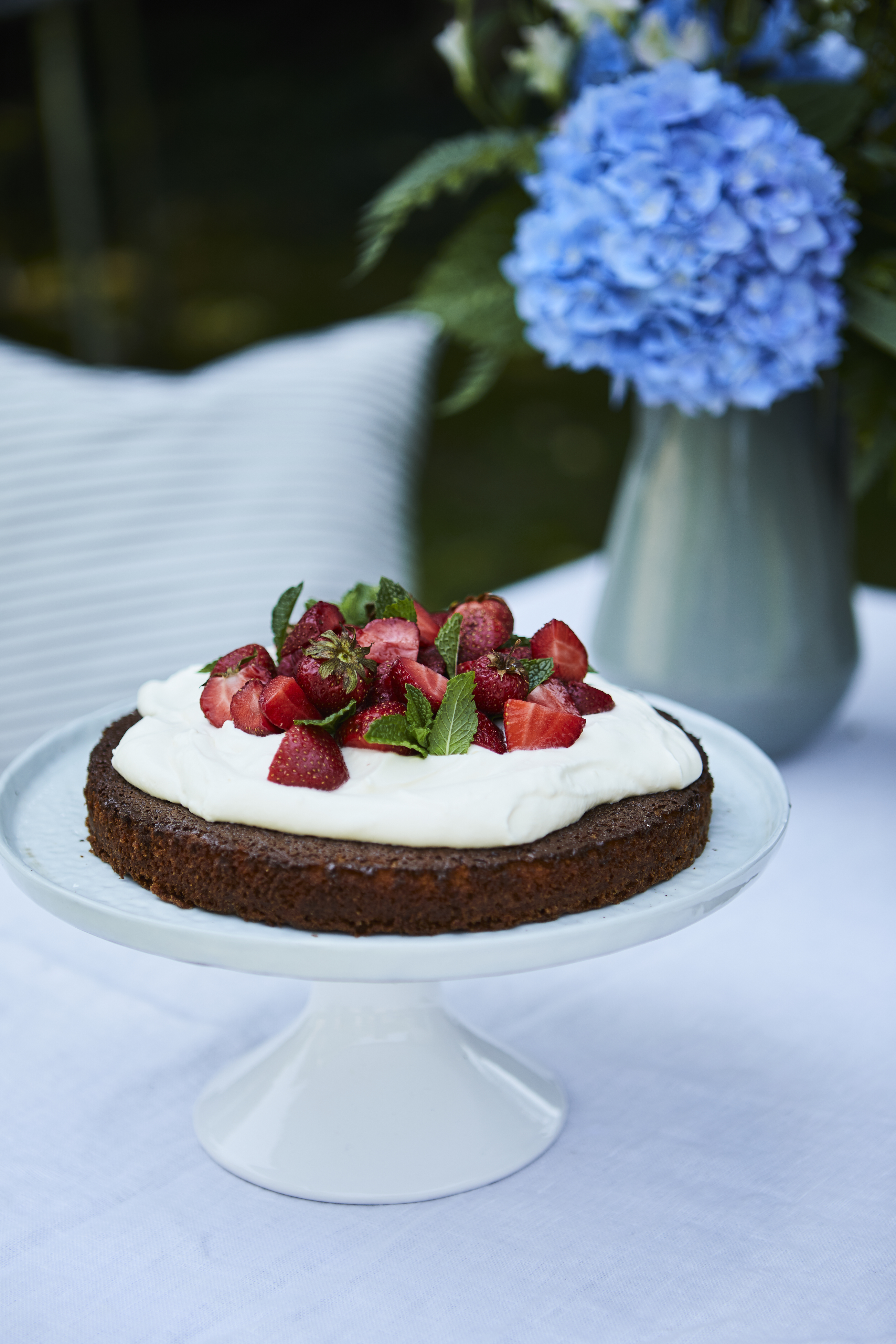 Recipe: Strawberry Summer Cake
Ingredients
150 g (1 stick + 3 tbsp)

Butter, room temp.

150 g (1/2 cup + 2 tbsp)

Sugar

150 g (5 oz)

Marzipan, grated

3

Eggs, room temp.

5 tbsp

Flour

30 g (1 oz)

70% Dark Chocolate

Several drops

Coconut Oil (or other vegetable oil)
Directions
Preheat the oven to 350 F (180 C) and line the bottom of a 8-9 inch (20-22 cm) baking pan
In a stand mixer whisk the butter, sugar and grated marzipan until homogeneous and smooth
Add the eggs one at a time, beat well in between each one or until the batter is light in color and fluffy
Fold in the flour and pour into the prepared baking pan. Bake for 35-45 minutes or until a toothpick comes out clean and the cake has started to pull away from the edges
Let the cake cool for 20 minutes in the tin before removing it. It is a good idea to run a knife longside the cake to make sure it didn't stick.
Melt the chocolate along with the coconut oil over water bath.
Place the cake upside down on a serving plate and brush it evenly with the melted chocolate
Let the cake cool completely on the kitchen counter before placing it in the fridge until ready to serve
Right before serving spread the skyr cream (recipe below) on top and decorate with juicy strawberries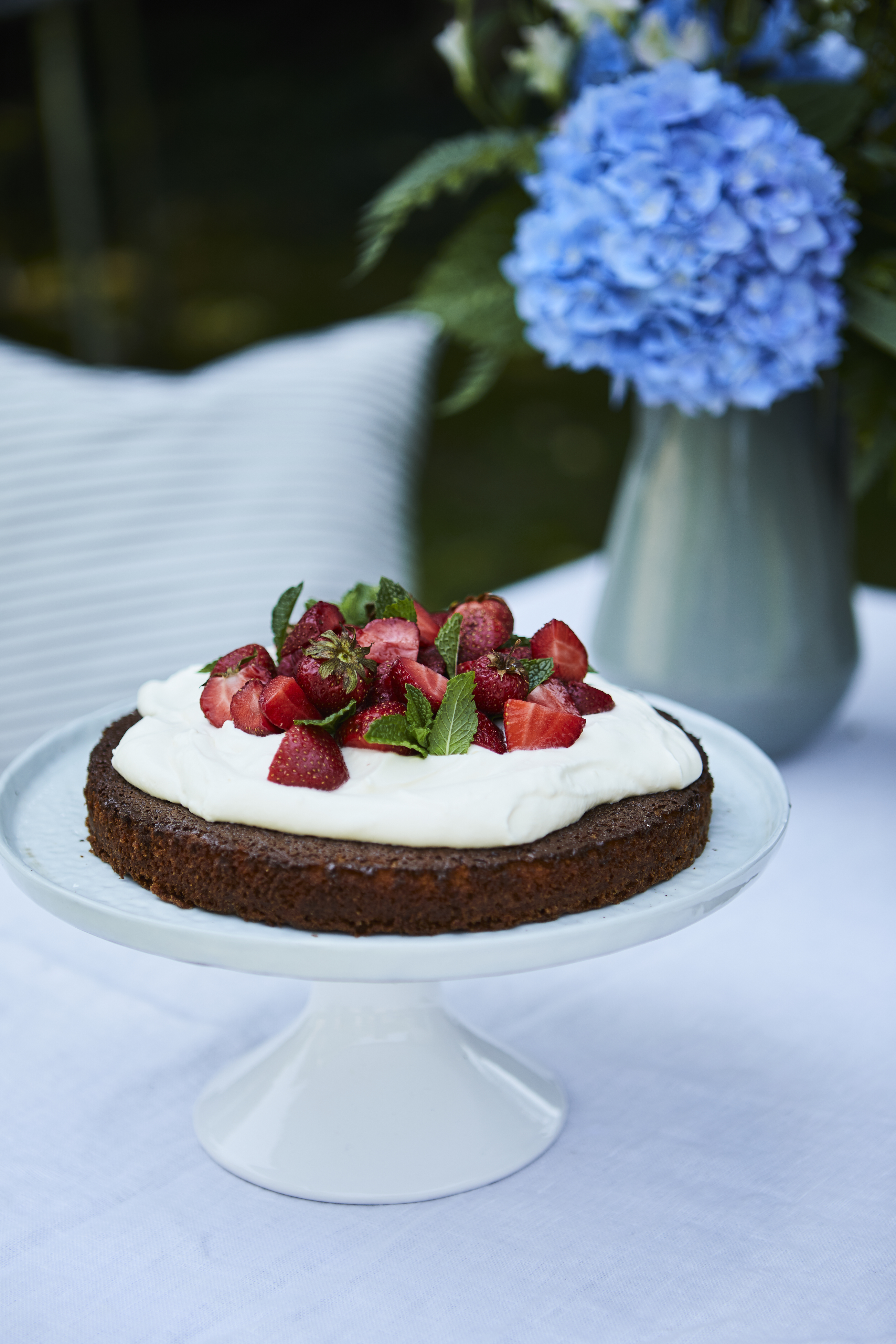 Recipe: Skyr Cream
You can use any skyr you like. If you use a brand or flavor that contains a lot of sugar I recommend shipping the powdered sugar as this dessert is meant to be fresh and light. My favorite Skyr brand here in the US is Icelandic Provisions and their Key Lime Skyr is bursting with a summery flavor, perfect for this Strawberry Summer Cake
Ingredients
3/4 cup

Heavy Cream

2 tbsp

Powdered Sugar

3/4 container (4 oz)

Key Lime Skyr from Icelandic Provisions (or other delicious fresh flavored skyr)
Directions
Whip the cream with powdered sugar until stiff peaks form
Fold in the skyr
Keep chill until ready to decorate the cake and serve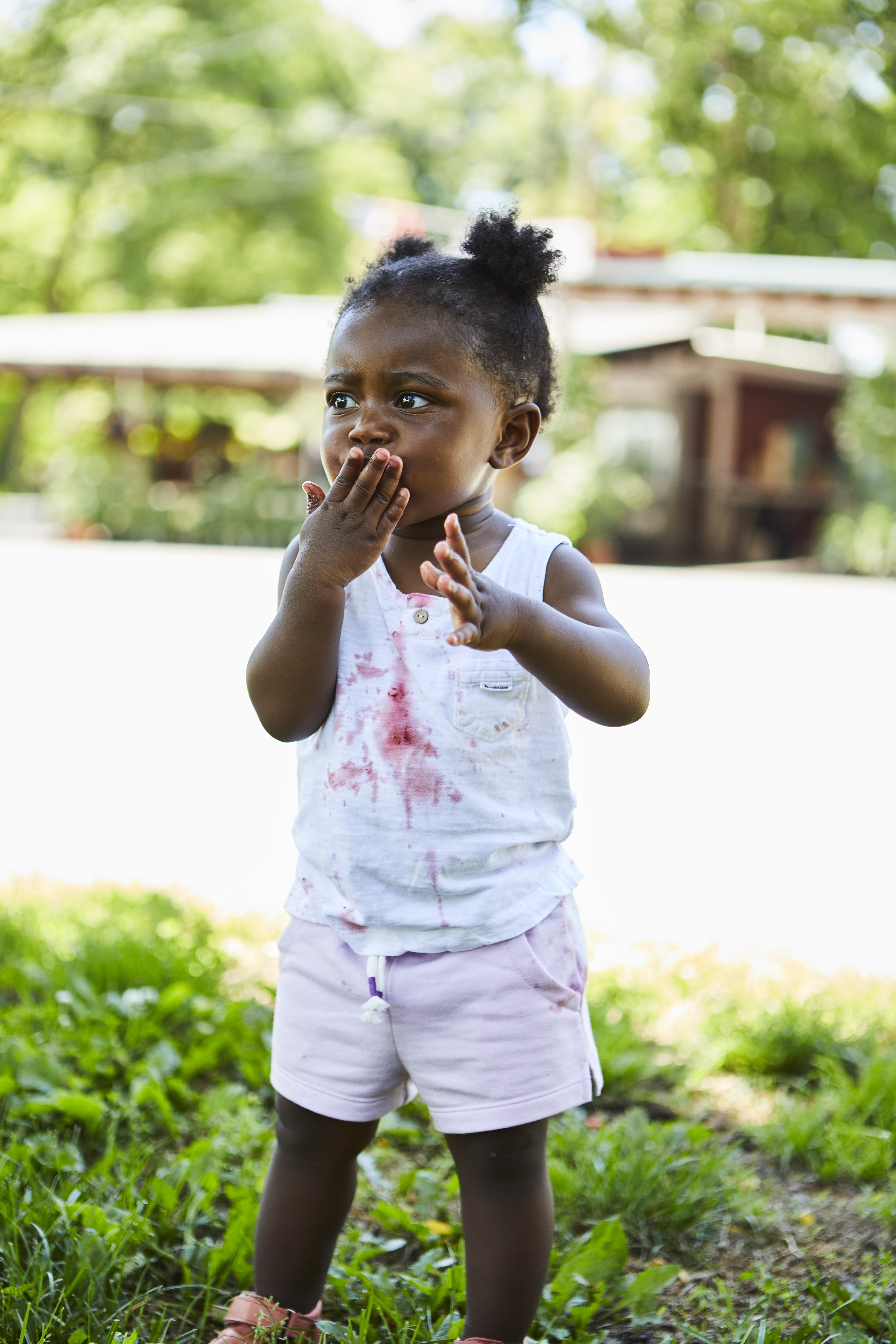 |
Published on July 5, 2019
|
Strawberry Summer Cake
Comments - I would love to hear from you