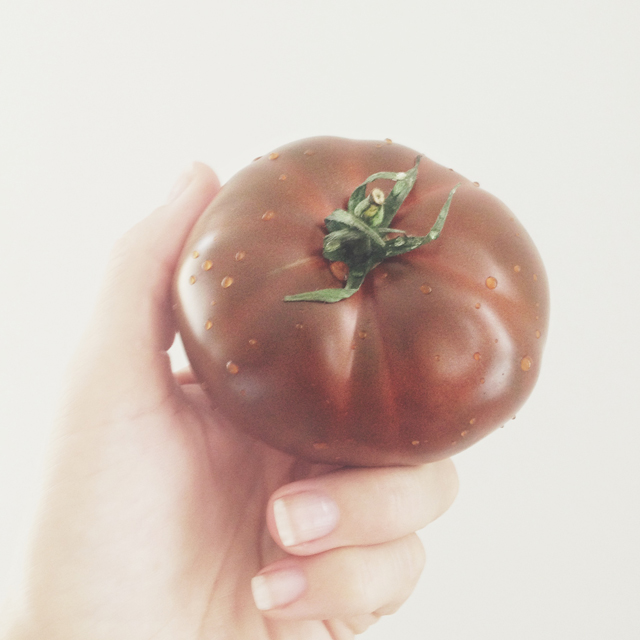 The baskets at local farmers markets and the shelves at grocery stores are exploding with sun ripened tomatoes in all sizes, shapes and colors.

When I was in Paris few weeks ago, I had a fresh tomato salad every day for lunch. It is so easy to make and unbelievably refreshing.
Buy as many different kinds of tomatoes, cut them into large chunks, season them with salt and pepper, throw them in a bowl with fresh basil leaves and drizzle with olive oil and squeeze some lemon over. Give it a toss et voilá – you have a beautiful and colorful summer salad in just 2 minutes. Serve it as an appetizer or have it for lunch.
|
Published on August 30, 2013
|
Tomato Salad – Holding on to summer
Comments - I would love to hear from you