It's not too late to heat up the grill one last time before storing it away for the winter. This Turkey Burger Recipe has delicious fall apples in it and comes with a refreshing avocado/lime dressing. A lovely, flavorful family favorite!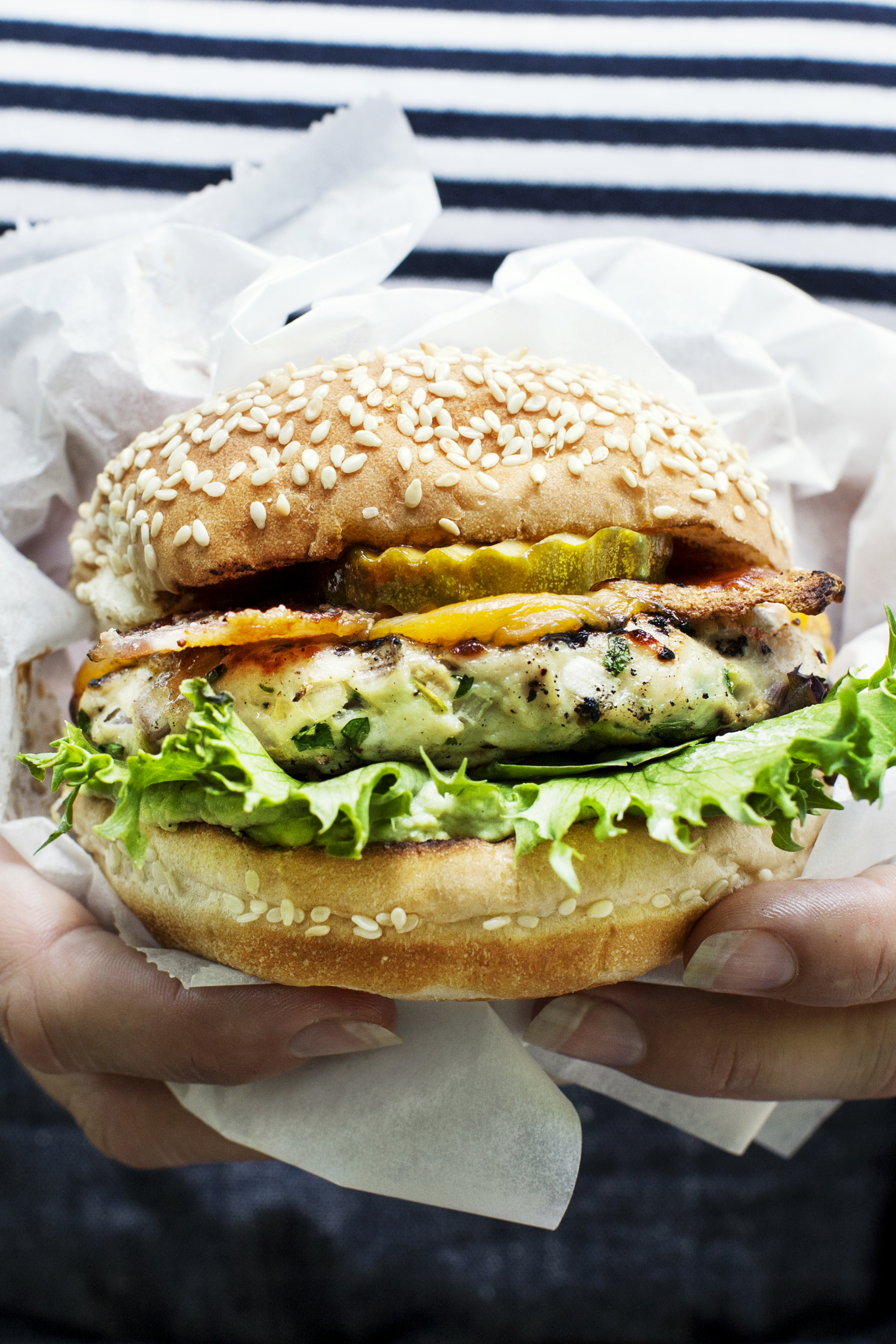 We are back in school and at work. The everyday is kicking in and you might find yourself in need for some inspiration for dinner. Fall is the perfect time to involve the kiddos in the kitchen and cooking together is an excellent time to bond and catch up.
This turkey Burger Recipe is a little different then you are used to as the patty has grated apple in them. The apple adds delicious sweet flavor to the burger and perfect way to add some fruit to your kids diet.
Be creative in your choice of toppings. You can add grilled pineapple, pickles, tomatoes, caramelized onions or bbq sauce. The possibilities are endless!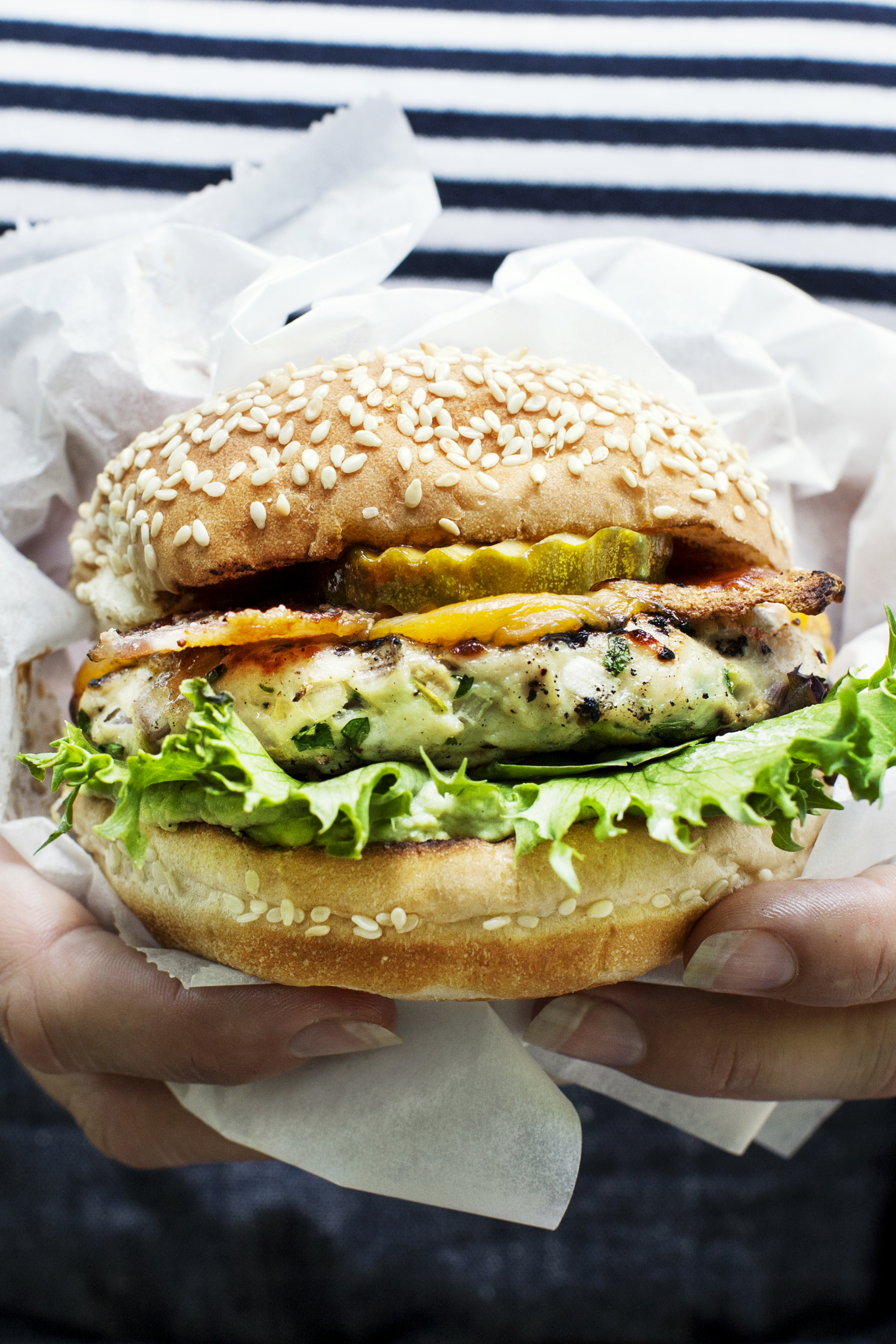 Recipe: Turkey Burger
Makes 4 burgers
Ingredients
1 1/2

Green Apple

1

Onion

Handful

Parsley

450 g (1 lbs)

Ground Turkey (or Chicken)

Salt & Pepper

4 slices

Cheddar Cheese

4

Bacon Slices

2

Avocado

2 tbsp.

Sour creme

1 tbsp.

Lime Juice

4

Burger Buns
Directions
Grate the apples then squeeze the liquid out of the apple strips with your hands.
Chop onion and parsley finely and place in a bowl together with turkey meat, grated apple, salt and pepper.
Form 4 burgers and grill them on a grill pan or a grill for 3-4 minutes per side. Palace a slice of cheese on each burger after flipping them over and let melt.
Fry the bacon in the oven or on a pan. You can also grill them together with the burgers if using a grill.
Mash avocado, sour cream and lime juice together. Keep mashing until you have a smooth dressing. Add salt and pepper to taste
Add dressing to buns, place patties, bacon and all your other favorite toppings and enjoy!
|
Published on October 4, 2017
|
Turkey Burger Recipe
Comments - I would love to hear from you