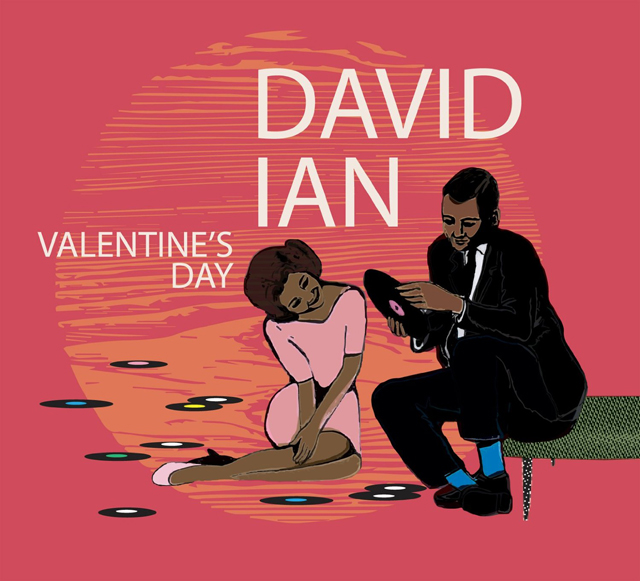 If you are anything like me you love Romance! You love jazz, champagne, teak furniture, old silverware, home-baked goods, big hair and red lipstick.
Turning back time and reliving old dreams, watching mad men, cooking a roast or simply playing a good jazz record is a hobby of mine. I love looking at my grandparents pictures of dinner parties and listening to their stories on how dancing always made everything better.
I first discovered David Ian's music when searching for Vintage Christmas tunes, and his versions of old classics are absolutely perfect. And as some of you might remember, one of his songs is a soundtrack in this Holiday Video I made last Christmas.
David Ian just released a new album called Valentine's Day – It is just as romantic as the title suggests, filled with jazz classics.
The album is a mix of instrumental and non-instrumental songs, all beautifully played and nicely produced. All 11 tunes have in common that they take you on journey, fill you with love, and you will probably be wearing lipstick and even a hat by second song.
Add some elegance to your everyday and listen to Valentine's Day with a glass of champagne in your hand, use it as dinner music, slow dance to it or make it the soundtrack of your romantic getaway.
You can purchase the album on Amazon and Itunes
|
Published on February 12, 2014
|
Valentine's Day – A Beautiful Timeless Album from David Ian
Comments - I would love to hear from you