I like to celebrate love with cake so for upcoming Valentine's Day I came up with a beautiful cardamom bundt cake, with tons of flavor and elegance. My Fresh Berry and Cardamom Bundt Cake can be served as breakfast but with a dash of liqueur it transforms into a delicious dessert. I plan on doing both.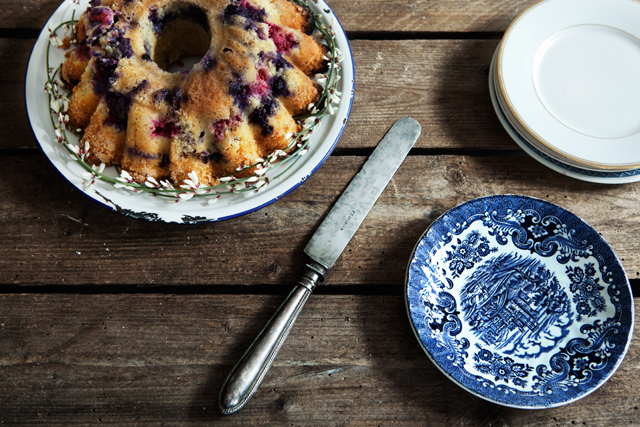 I didn't feel like making anything heart shaped or made of chocolate. I wanted to make something fresh and what is more important, something that reminds me of spring. Bright colors, bold flavor and flowers.
Last year I was on the more healthier side and made these Raw Almond Cookies with Coconut Peppermint Custard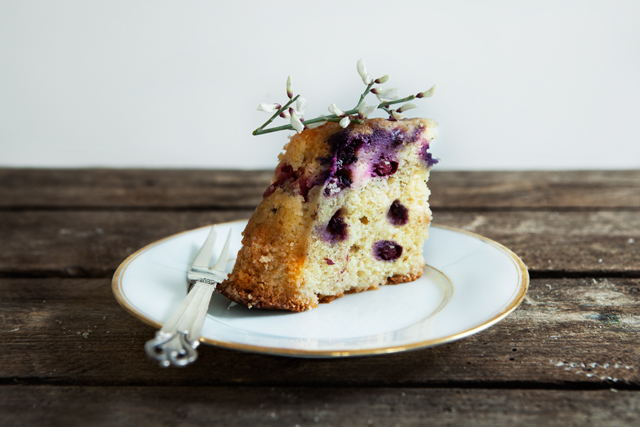 The Song is My Funny Valentine from David Ian's new album Valentine's Day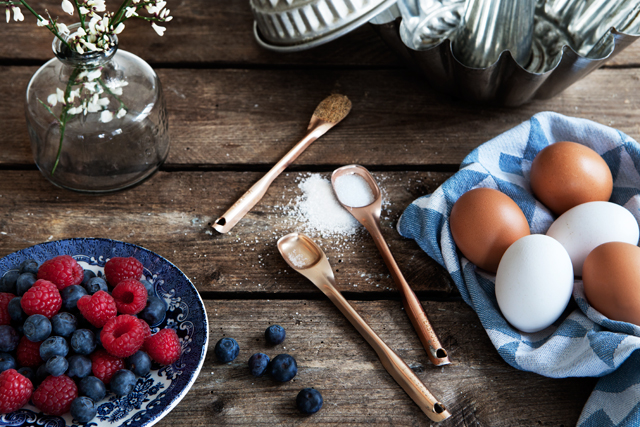 When making bundt cake, I use my grandma's old pans, and they can be quite tricky since the are not "non stick". If you are using an old pan, make sure you grease it generously and you might want to dust it with flour or sugar to be on the safe side. If you are using a "non stick" pan, spaying is plenty.
Many of you will feel that this cake reminds you of your grandmother, partly because of it's shape but mainly because of the cardamom flavor. But the difference in your grandma's cake and mine is that my version is moist and far from sandy because I use Crème Fraîche instead of milk.
You do not have to use two types of berries, one is enough. But be carful if using frozen berries. Make sure you thaw them and pat them completely dry before using them.The reason for tossing the berries in 1 tsp of flour is to prevent them from bursting and leaking juice into the batter. The batter is plenty moist and you do not want to over do it with soggy berries.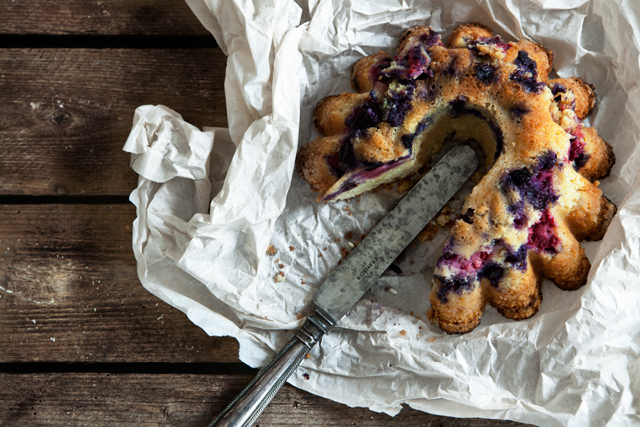 Recipe: Berry & Cardamom Bundt Cake
This recipe is for a 14 dl or 7 cup bundt cake pan
Ingredients
3 dl (1 1/4 cup)

Flour

1 tsp

Baking Powder

3/4 tsp

Cardamom, ground

1/4 tsp

Salt

115 g (1 stick)

Butter

2 dl (3/4 cup)

Sugar

2 large

Eggs

1 tsp

Vanilla Extract

1.5 dl (1/2 cup + 1 tbsp)

Crème Fraîche or Sour Cream

2 dl (3/4 cup)

Raspberries and Blueberries

1/2 tsp

Flour

2 tbsp

Liqueur (Grand Marnier or Drambuie)
Directions
Preheat the oven to 180°C or 350°F
Mix flour, baking powder, cardamom and salt together in a bowl. Set aside
Mix butter and sugar in a stand mixer on high speed until light and fluffy. This takes around 4 minutes
Add the egg one at a time and mix until well incorporated
Add the vanilla
Add the flour mixture in three batches alternating with two batches of the creme fraiche. Mix in between until just incorporated
Toss the berries with the 1/2 tsp of flour. Then fold them into the batter
Spray your cake pan or grease it with butter. Pour the dough in and bake for 60 minutes
Let the cake cool in the pan for 30 minutes before turning it onto a plate
If you want to serve the cake as a dessert pour 2 tbsp of liqueur over it when cooled completely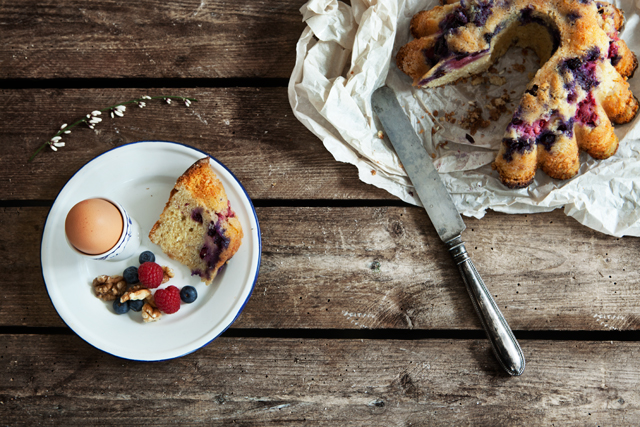 |
Published on February 12, 2014
|
Berry & Cardamom Bundt Cake
Comments - I would love to hear from you