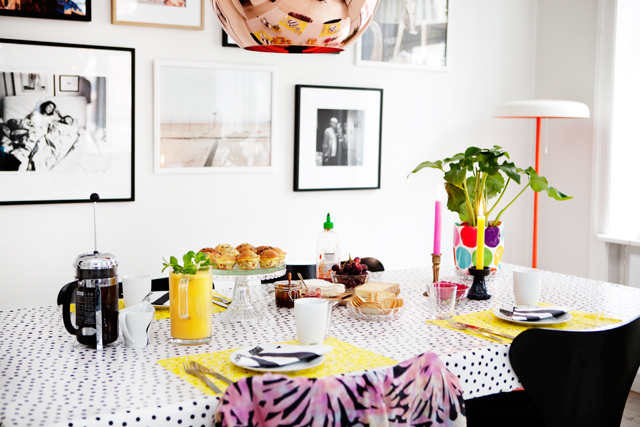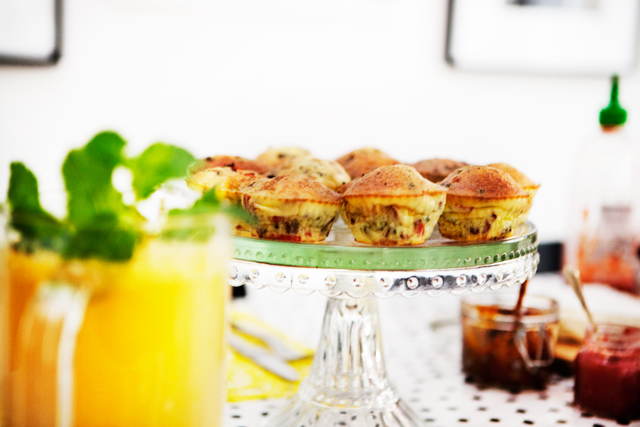 My bestie from New York is visiting, and to help her get over the unavoidable jetlag, I decided to make her Frittata Muffins, freshly brewed vanilla coffee and mimosa with fresh mint for breakfast. (After 2 hours of "breakfasting" we are still sitting at the table snacking and laughing!)
The Frittata Muffins are absolute perfekt weekend breakfast for everyone between 1 and 99 years old. No fuzz or hassle, simply delicious!
I have posted about these baked breakfast goods before, but they totally deserve a new post with new images and altered recipe –  thats just how good they are!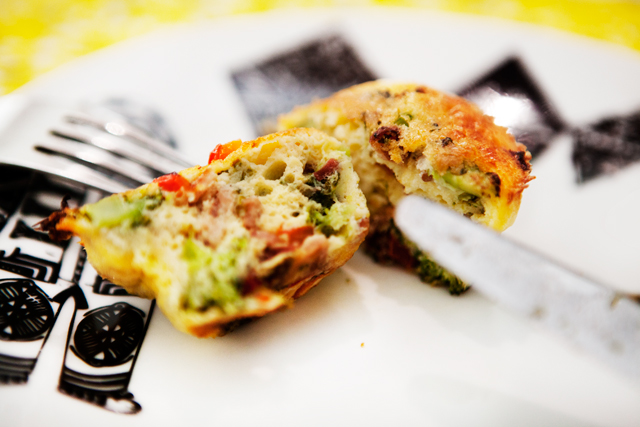 Frittata Muffins (makes 12)
150-200 g (5-7 ounces) Turkey or regular bacon (I use a mix of the two)
4 dl (2 cups) Finely chopped brocoli
1/2 red bell pepper
6 eggs
1 dl (0.5 cup) heavy whipping cream
2 tsp vegetable oil
2 tsp baking powder
Freshly ground black pepper
shaved parmesan cheese
1. Preheat the oven to 180°C (350°F)
2. Chope the bacon, brocoli and bell pepper into small pieces
2. In a large saute pan, over medium high heat, fry the bacon until crispy. Then stir in broccoli and bell pepper
3. Whisk together eggs, heavy whipping cream, oil and baking powder.  Season with pepper and shave some parmesan into the mix
4. Divide the bacon /broccoli mixture evenly into each cupcake form
5. Pour the egg mixture over
6. Bake for 12-15 minutes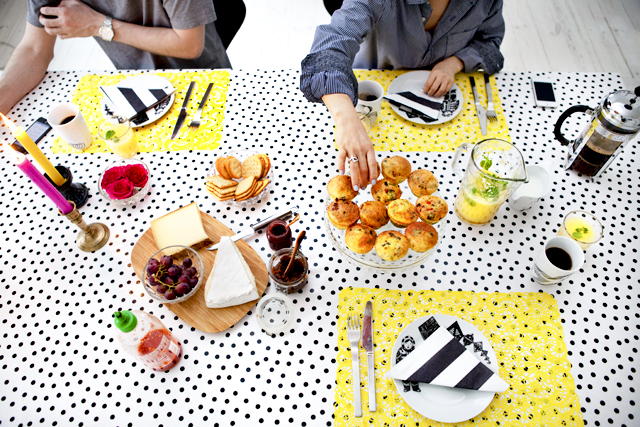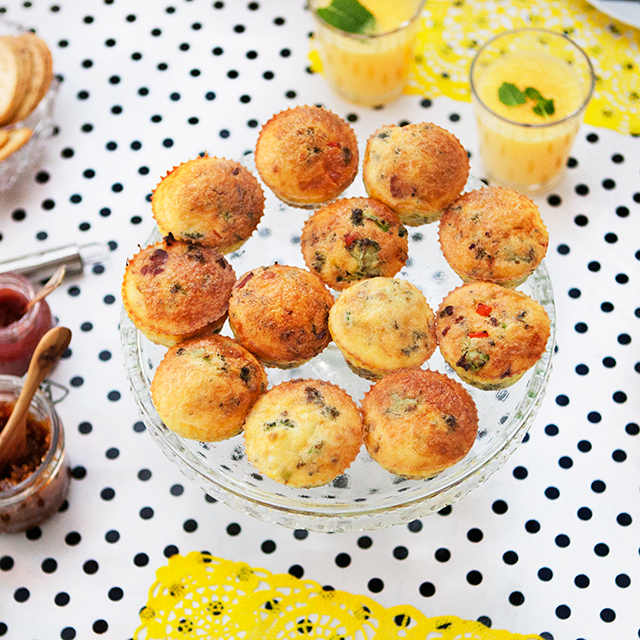 |
Published on April 13, 2013
|
Weekend Breakfast – Frittata Muffins
Comments - I would love to hear from you