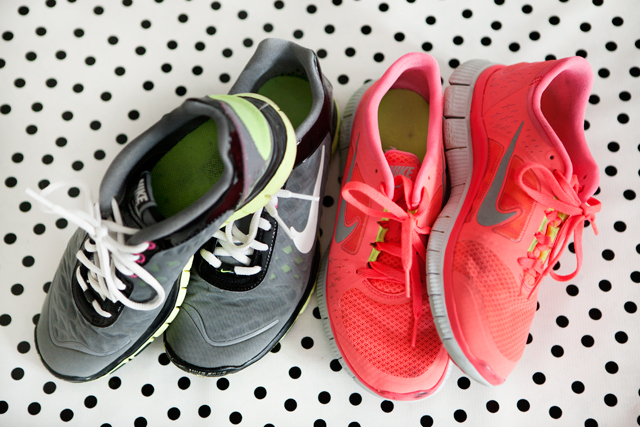 I am a total newbie in the running business, and I am trying my very best to love it. I listen to an upbeat playlist to keep my pace, I have colorful shoes for fun and my best trick to keep running is imaginary competition (otherwise I get so bored).
I am definitely getting better, but I have not yet learned to love it. Any good advice from my wonderful readers?
But a very important thing about running is eating – how, when and what to eat before a run is tricky. A sip of water at the wrong time can give you a side stitch and eating the wrong fruit will give you gas (not so charming) So I did my research and found this helpful chart at fitsugar.com. It is a simple guide on what and when, and it also tells you what you should not eat before a run. It has helped me a lot, and I hope you will find it useful as well!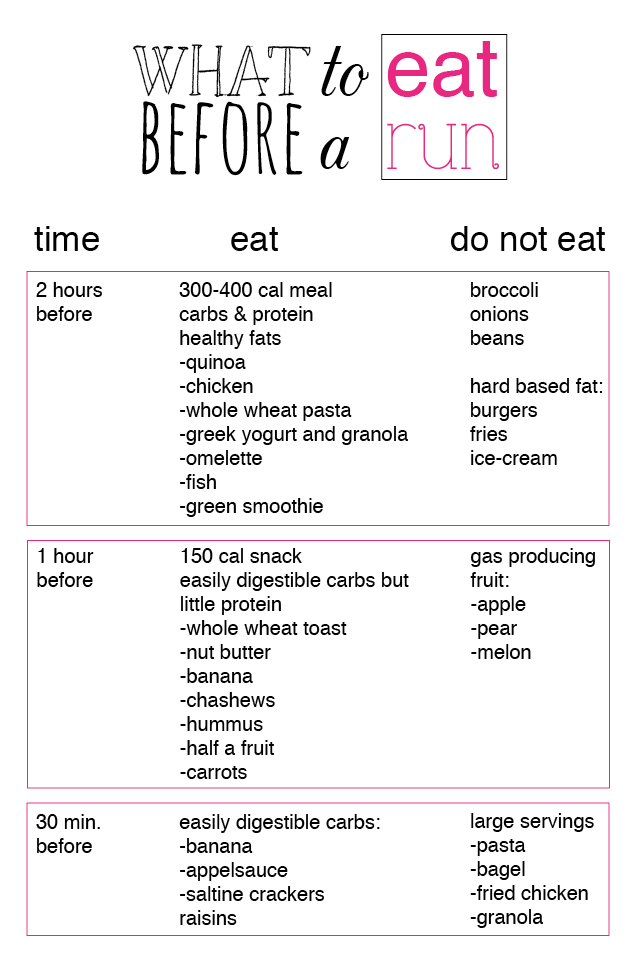 |
Published on July 2, 2013
|
What to eat before a run
Comments - I would love to hear from you