Here in northern Europe we definitely do not have all the rules you find at an American wedding, we are way more relaxed about the whole thing. Brides wear all the colors of the rainbow and there are no limitations to what the guest may or can wear. (Which reminds me that I should blog about my own three weddings!)
This weekend we are invited to dear friends wedding in Iceland, it will be relaxed and a lot of fun, but yet it is quite complexed to dress for. The ceremony will be held outside in Iceland's rough and stunning nature, but the weather man promises rain – Whoops! The bride and groom are both very outdoorsy and say that people should dress appropriate, so if it is poring one should go all in for wool-sweaters, goretex and rain-boots and forget everything about high hair and mascara – which I find super cool. The only thing is, that the party it self is indoors, with tapas and delicious wine, followed by crazy dancing – which means that in between the ceremony and party you might wanna put on that mascara and throw on a dress. On top of that I am the wedding photographer (portraits and ceremony, they found another friend to cover the party so I can hit that dance-floor) so I have to wear something practical as well.
Should I do flowery maxi dress and colored tights (to keep me warm), golden sequined cocktail skirt, bright blue eighties dress with huge puffy shoulders or black skinny jeans and white tuxedo jacket? The plane leaves tomorrow – what to pack?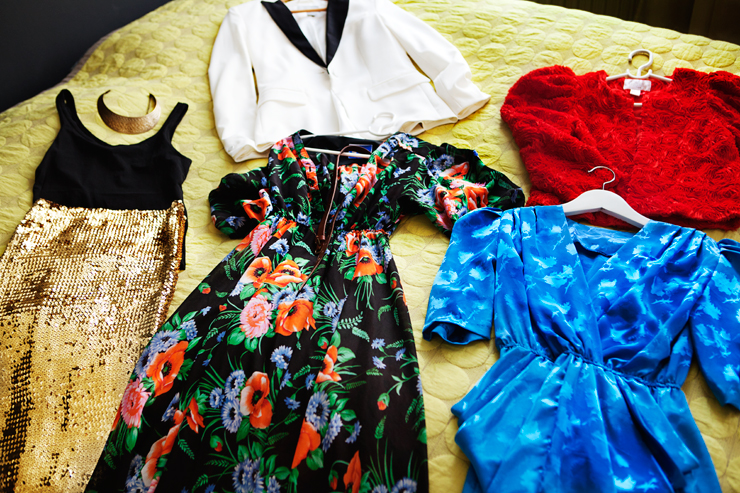 |
Published on August 9, 2012
|
What to wear to a Wedding
Comments - I would love to hear from you