Glögg, Mulled Wine and Glühwein are just few of the most known names over the hot and christmas spiced drink that is made all over the world. Traditionally it is made with red wine, but I am giving you my version using white wine, oranges and fresh ginger. A delicious version, and for many, a new look to an old classic.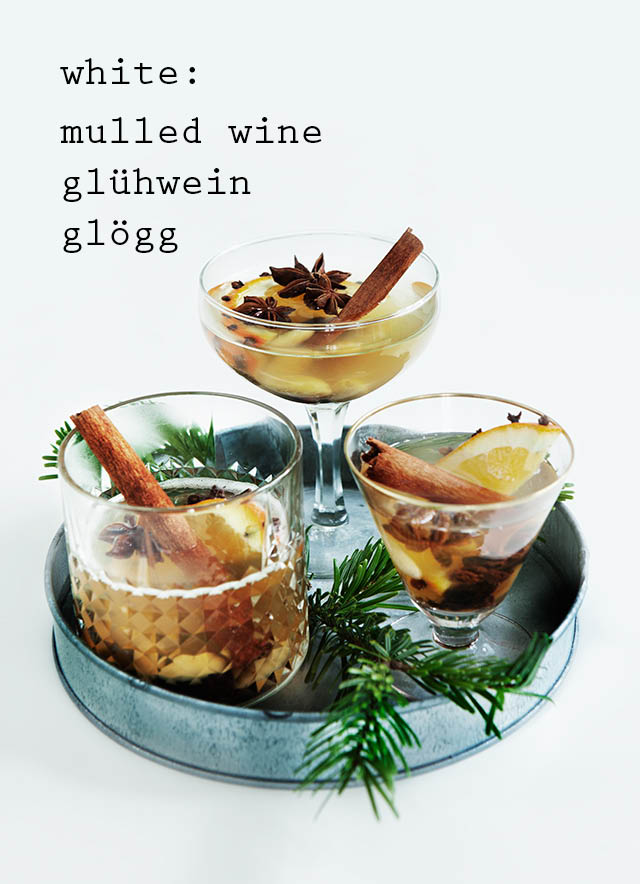 Hot and spiced wine was first recorded in First Century Rome and has been a popular christmas beverage all over Europe since the Victorian era. So I am not bringing any thing new to the table here, except my mulled wine is white and a little bit fresher than the heavy red classic.
If Glögg is not your thing, try out my recipe of hot apple cider.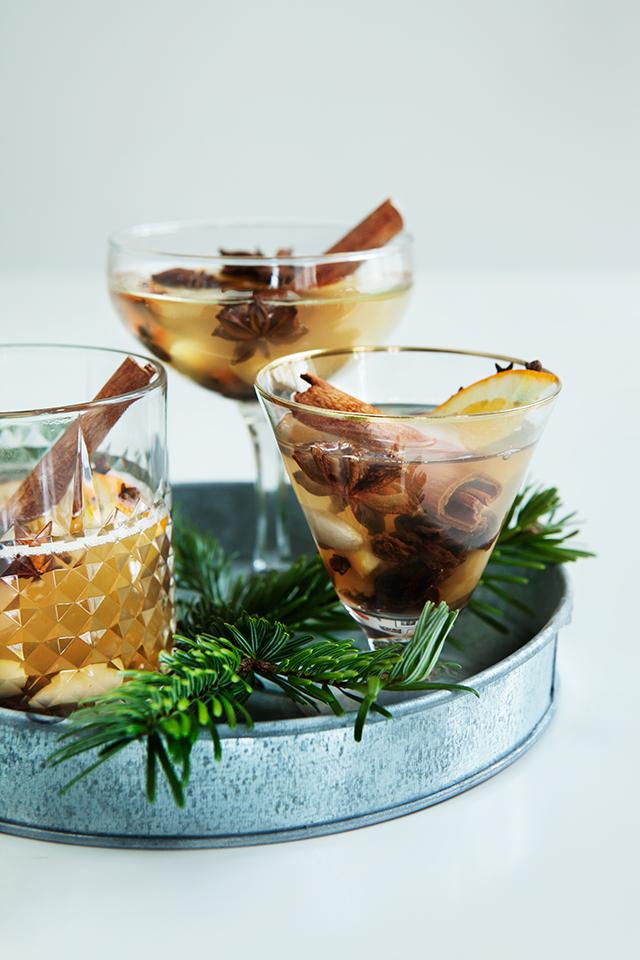 When making white mulled wine it is best to use lighter wines such as Pinot Grigio or Sauvignon Blanc. And just because you are heating the wine it doesn't mean you can pick the cheapest on the shelf, because you can taste bad wine hot or cold, so do your self a favour and chose something nice.
Not everybody like their gluhwein with a shot of liquor, but I really do! It really gives it a kick and I promise your afternoon becomes a whole lot warmer.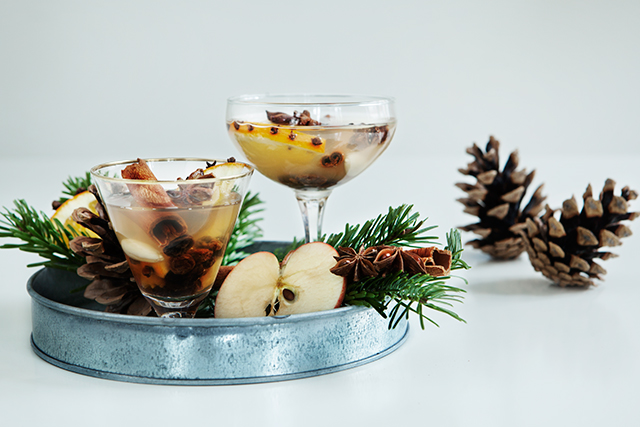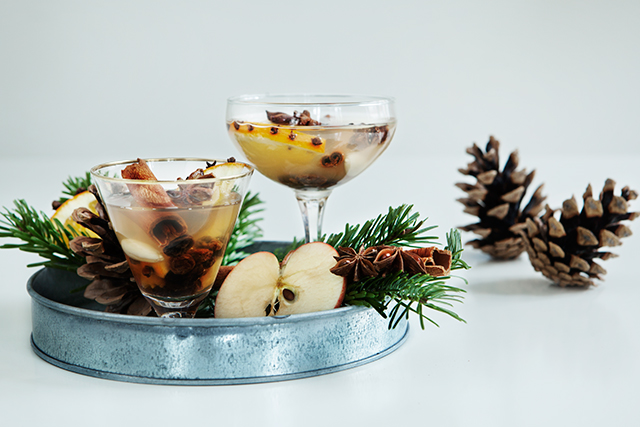 Recipe: White Glögg / Mulled Wine Recipe
*How to blanch almonds:
Blanching simply means removing the skin
1. Bring water in a small saucepan to a boil
2. Place raw almonds in the boiling water and let boil for one minute
3. Drain them
4. Use your fingers to gently squeeze the almonds and loosen the skin from them
Ingredients
1 L (4 cups)

apple juice

2 tbsp

sugar

zest and meat from one orange

50 g (1,5 oz)

fresh ginger, peeled and cut to small pieces

handful or two

raisins

1 handful

almonds, blanched*

3

Cinnamon sticks

5

star anise

15

whole cloves

25

black pepper corns

1 bottle

white wine (pino or blach)

1 dl (0.4 cup)

light rum
Directions
Put apple juice, sugar, orange, zest, ginger, raisins, almonds,cinnamon, star anise, cloves and pepper corns into a large pot or sauce pan and bring it to boil
Let it simmer for 10-15 minutes to really get the flavour out of the spices
Pour in the wine and heat until almost boiling
Finally add the rum and serve steaming hot
|
Published on December 11, 2013
|
Glögg – Mulled Wine
Comments - I would love to hear from you