Friends with Apple Trees in their backyard are the best kind! 
The other day I was invited to a morning coffee in the fall rain and left with bags filled with red apples. I went straight home and made Apple Brownies for my Family.
Apples and Cinnamon are the tastes of Fall, and with a slight hint of cinnamon and coconut I guarantee that these Apple Brownies are the perfect after school snack with a cup of hot cocoa.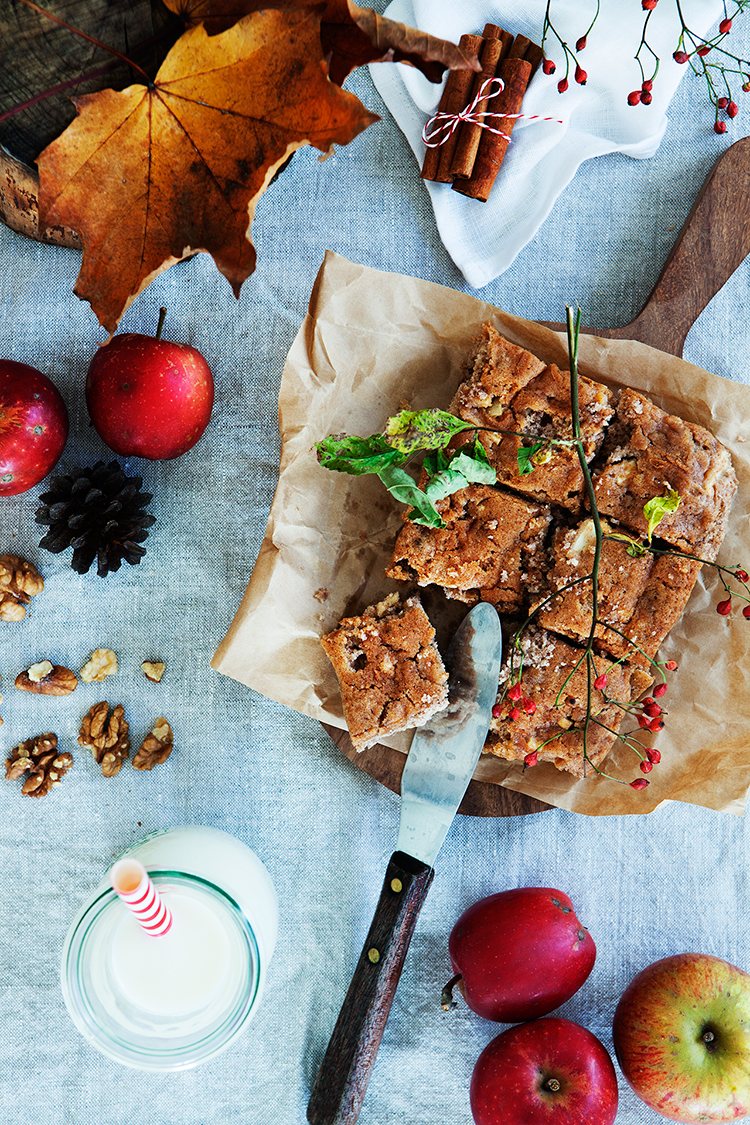 The Mythical Fruits, Apples, have been grown for thousands of years in Asia and Europe, and were brought to North America by European colonists. Today there are more than 7500 kinds of apples in the world, where as the most known types are;
Gala, Fuji, Jonagold, Granny Smith and Pink Lady.
Through the years I have developed some great Apple Recipes, make sure to check them out as well;
Apple Chutney Recipe
Apple Syrup Recipe
Apple Sauce Recipe
Apple Cider Recipe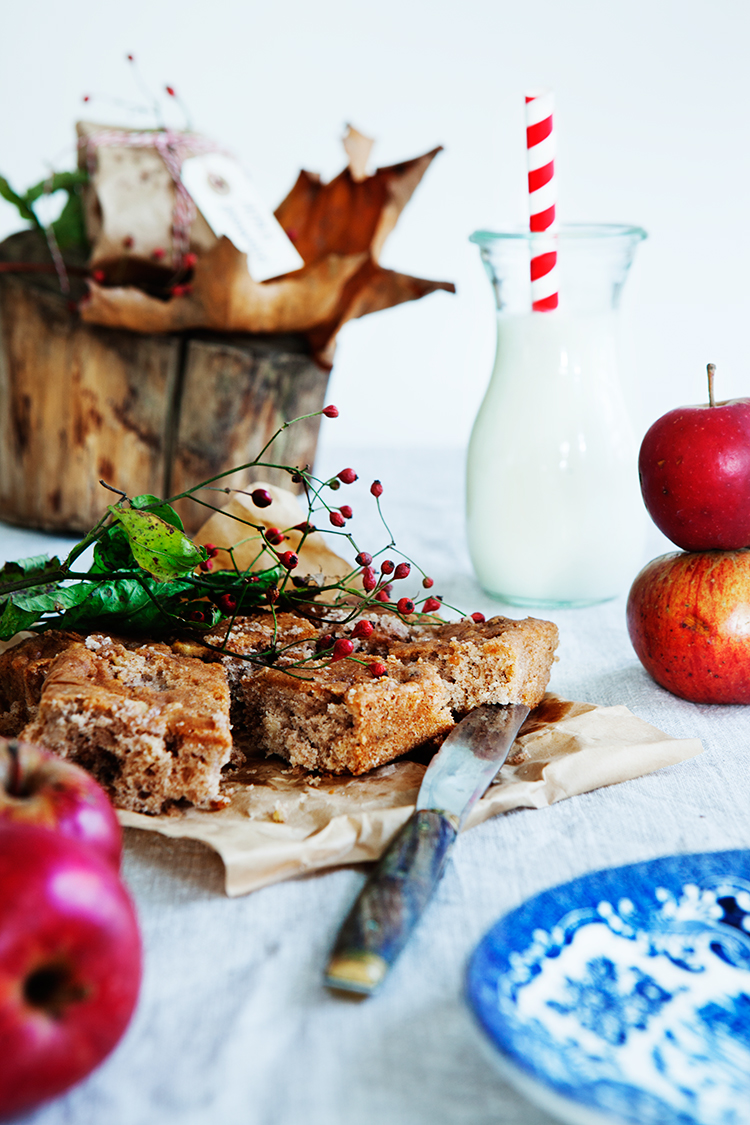 As you might know, I am a huge fan of giving edible presents. It is such a good feeling to make something from scratch and share with others, handing over a luscious cake or a pice of toffee can melt peoples hearts with in a second.
This Brownie can easily be cut into small pieces, build into a stack and wrapped in brown paper – which makes it a wonderful and thoughtful present.
Have you tried my Holiday Brownie with Salted Caramel and Dates?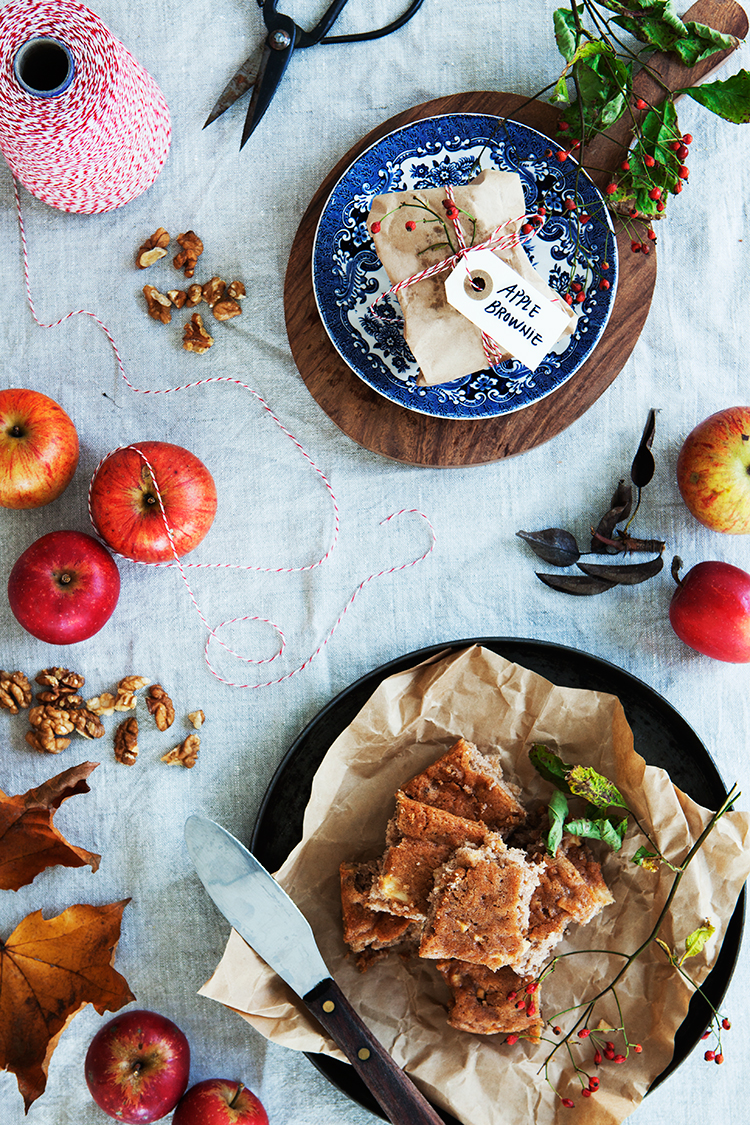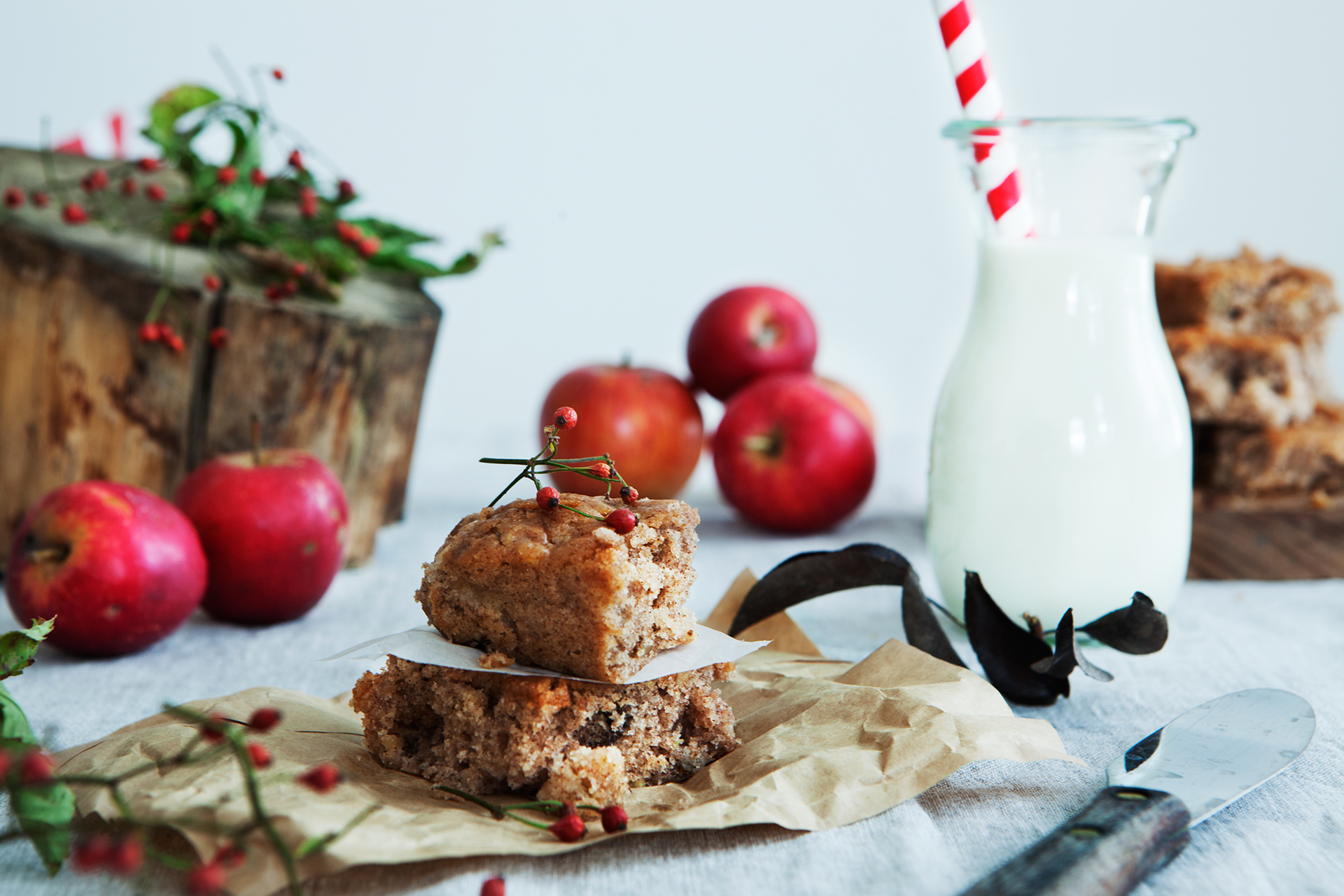 Recipe: Apple Brownies
If you do not have coconut oil or if you prefer to use butter, use 115 g (1 stick) instead of oil and water.
Ingredients
2,5 dl (1 cup)

flour

1 tsp

cinnamon

1 tsp

baking powder

1/2 tsp

salt

1 dl (7 tbsp)

coconut Oil

2 tbsp

Water

1 dl (7 tbsp)

brown sugar

1

egg

handful walnuts

1

large sweet apples
Directions
Preheat oven to 180°C and butter a 20x20 cm (8x8 inch) baking pan 
whisk together flour, cinnamon, baking powder and salt
In a separate bowl beat together oil, water, sugar and egg until pale
Peel, core and cop the apple. Chop the walnuts. Then fold into the sugar mixture.
Fold in the flour mixture
Spread batter in the pan and bake for 40 minutes
|
Published on October 15, 2014
|
Apple Brownies Recipe
Comments - I would love to hear from you