My Ad-Man husband loves whiskey!
I say it is because of Mad Men and him liking that gentleman's feeling of ordering something 'straight up' at the bar. I also argue that his growing collection of fancy bottles is not for drinking but to show off his manliness to our guests.
Despite my accusations, he still claims to love it and this past weekend he made his own Bacon infused version.
Since I do not like whiskey at all, you guys have to take his word for it – and apparently it was a great success. This is how he did it…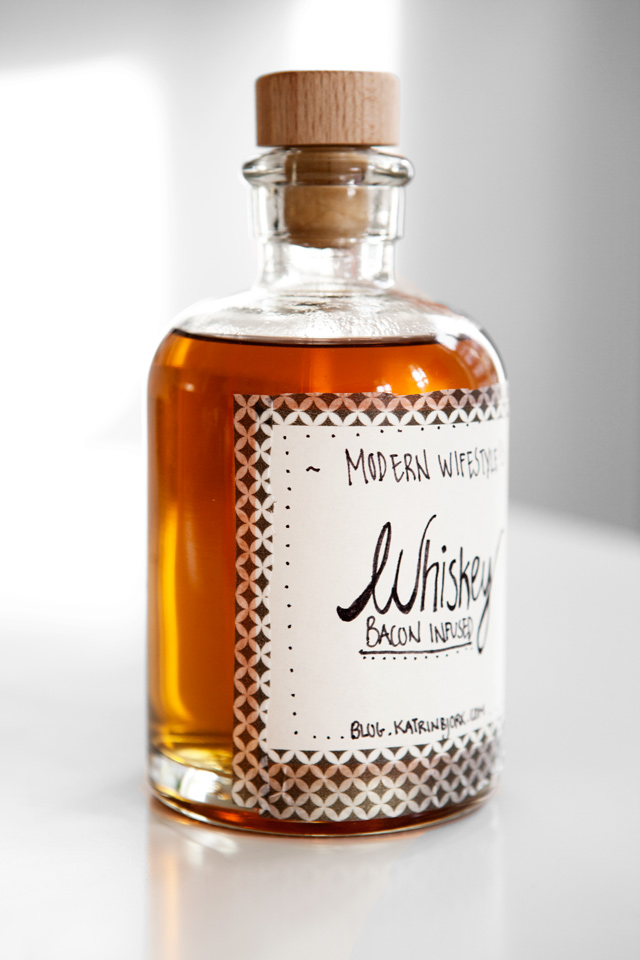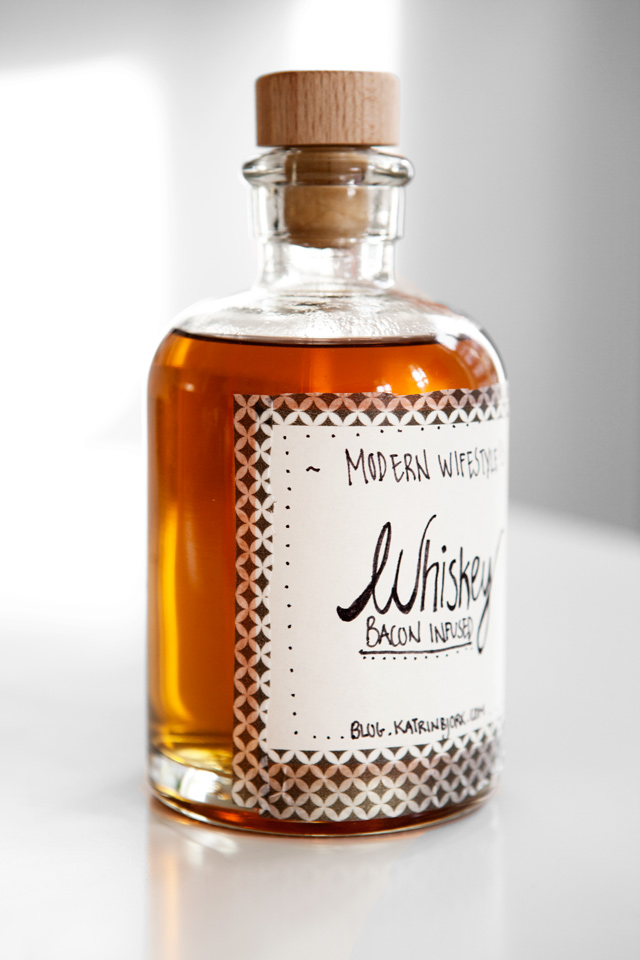 Recipe: Bacon Infused Whiskey
This recipe produces one nice bottle of smokey bacon infused whiskey. The amount of bacon needed might vary depending on the quality of the bacon.
Ingredients
1 Pound

Quality Bacon

1

Bottle of simple bourbon, no fuzz and nothing special
Directions
Cut the bacon into slices and fry on medium high heat
Fry as much bacon you need to produce 1 dl (0.4 cup) of bacon fat
Pour the fat from the frying pan into a heat proof bowl after each batch and start over
Cool down the 1 dl of fresh bacon fat
Pour the bourbon into a big bowl and add the now chilled (but still liquid) fat
Put plastic wrap over the bowl and place in the fridge or leave it on the kitchen counter for few hours (4-5) or until the fat has hardened and separated from the whiskey
Gently remove the fat from the top and toss is
Sift the bourbon few times, back and forth, to get rid of fat pieces that are floating around
For the final sift, use a cheese cloth or some-kind of fabric together with a straining device with very small and tight holes. We used the strainer from our espresso maker and tea filters.
Now you should have a clear and fat free bourbon with a tasty smokey touch
CHECK THESE OTHER COCKTAILS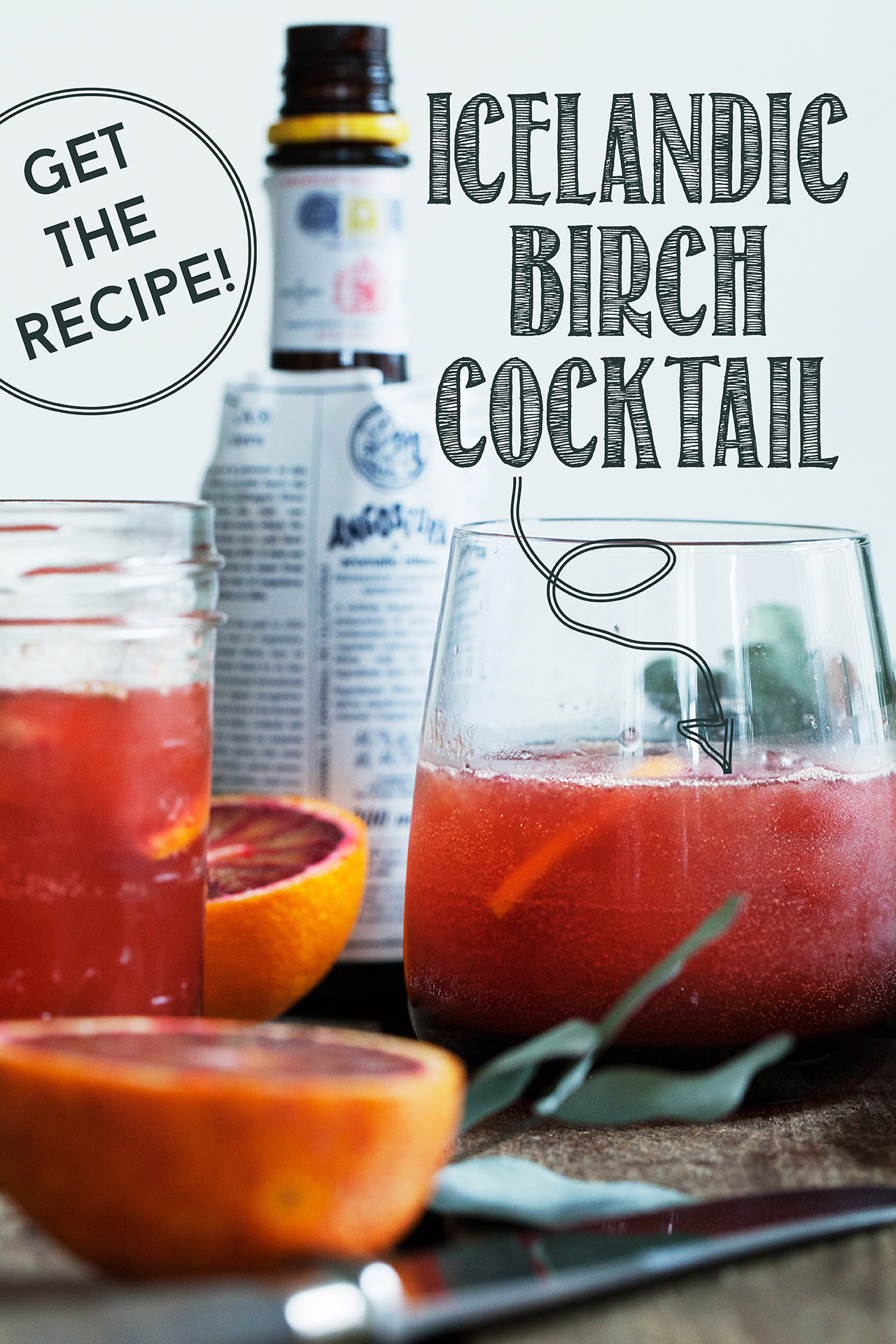 |
Published on October 19, 2012
|
Bacon infused Whiskey
Comments - I would love to hear from you